DIRECTION COMMUNIQUE
Due to the unfavourable weather, the Race Management – by agreement with the Commissaires Panel – has decided to neutralize the race in the stretch of route between Ovada and Arenzano (subject to further assessment of the weather conditions in Arenzano).
The race time of the breakaways and their lead over the chasing group will be "frozen" in Ovada and the status quo will then be resumed in Arenzano, where the race will start again around 2:30 p.m.
UPDATE
Re-start will be at

3 pm and no Manie...
MY OPINION ---->

CANCEAL IT
Shocking pics of frozen riders from the bus break.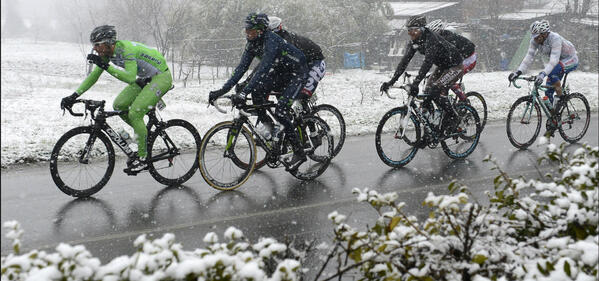 the break O.O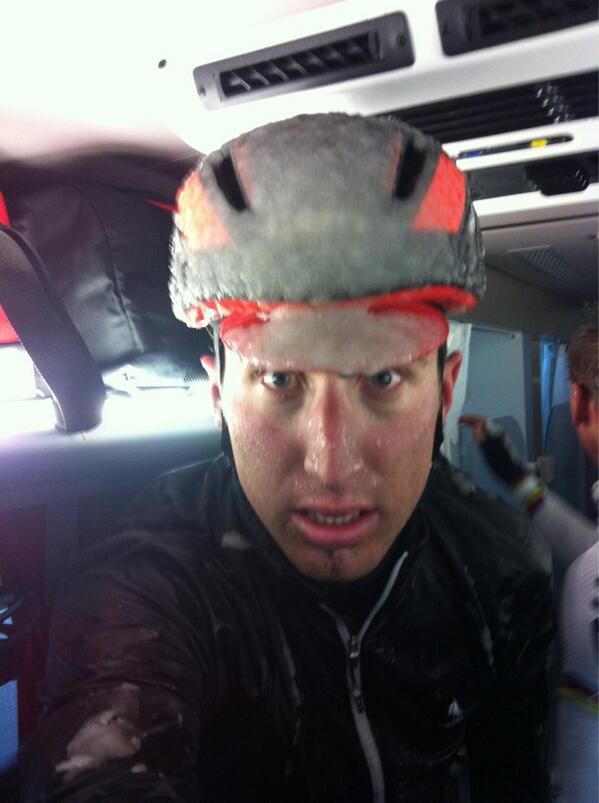 Taylor Phinney!