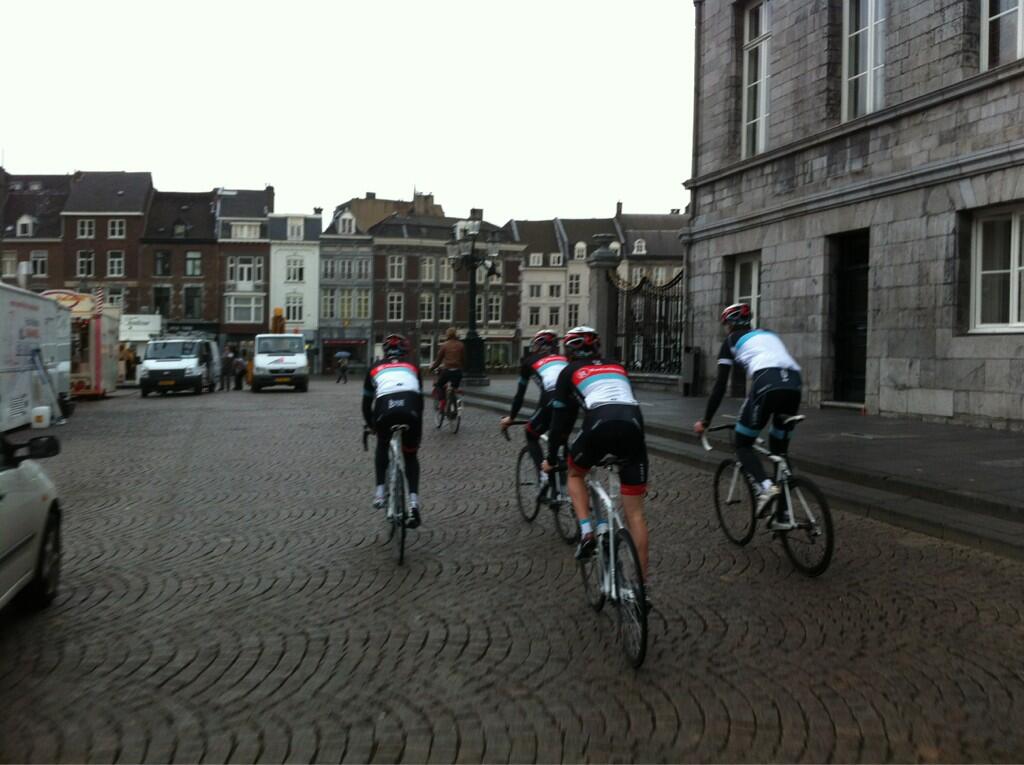 Ok, yesterday it was a bloody bad luck. Andy crashed 90 km to go, fell, had to chase and couldn't be back to the peloton because must stop and wait for to change a wheel. But he was feeling good and riding confortablely, in fact he was with Gilbert when the crash happened. Today he's back training and in two days he will be at the start of the Fleche Wallone: my favourite Ardennes Classic.
The first pic here it's by Sportrevue.lu, you can find some more here:
https://www.facebook.com/media/set/?set=a.466972770039254.1073741825.325916457478220&type=1
The second one is by Josue Aran Garcia, RSLT's masseur. He, Danny In T Ven (on the right in Leopard kit), Kim Andersen and all the team staff are doing a precious job to bring Andy back to his place in cycling. Thank you really and a good luck for wednesday!