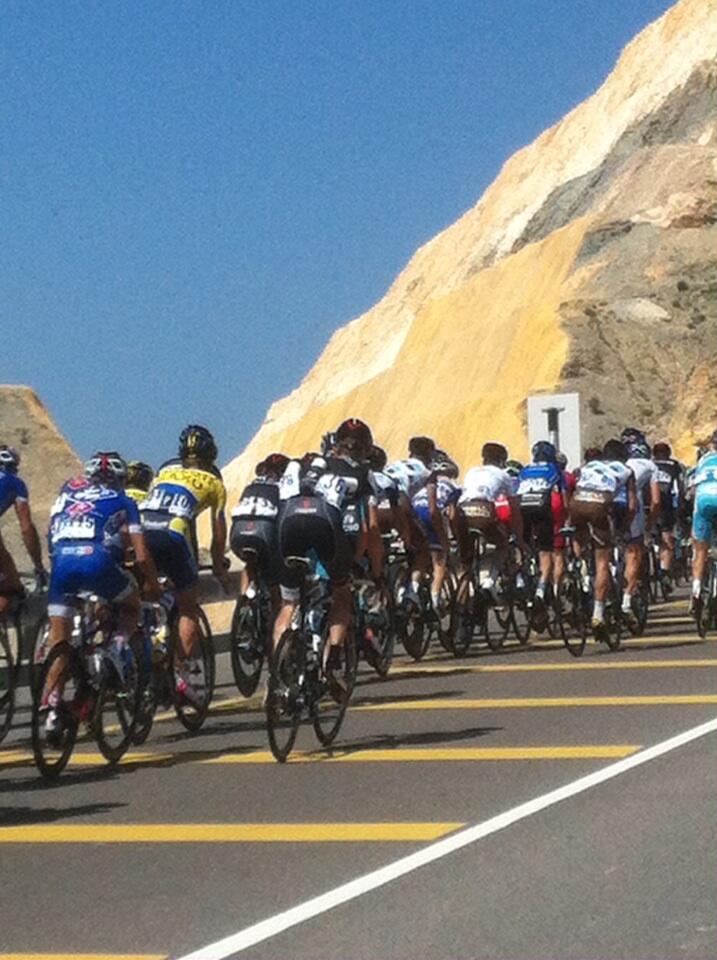 Andy water carrier in Oman
There is an article here
http://www.wort.lu/en/view/andy-and-fraenk-urge-patience-for-return-to-former-glory-5309a52ae4b071e8b11f6f8e
quoting "an interview published by news agency AFP"
In short:
1. Confident "Last year I started the season having cycled very few kilometres. This time, the winter has been good. With Fränk, we worked well. I'm not worried. It will pay off".
2. With the best in the Tour: "I still cannot say now that I am able to keep pace with the best in the Tour. But of course it is my goal"
My opinion
Yes: no panic, it's normal. But it isn't nice. I have no doubt that Andy will be ready for the Ardennes Classics and very good in the Tour. I just wonder why it takes so long for him to get in shape while other Tour contenders already win races and mountain stages. Is Andy a bit a diesel? He's still quite young so that shouldn't be the case. Is he not interested in good results if not in the - few - races he targets?
All I know: he has always started him season with a very low profile. I'm just annoyed to read stupid comments on the internet: he doesn't read them and he's right but I'm not so zen. When I read he has got no talent, when he's one of the most talented and classy riders of his generation, when I read he's not good to race without doping, while he has lost so many races because of dopers.... I can't avoid to get angry.
It's true that Andy lacks of regularity and it's also true that cycling changed since when he was atop the game: preparation is much more scientific, the hard life of a pro became even more demanding and probably that doesn't suit a guy like him, who loves his family and has got more than cycling in his life. I love him anyway: he's going to winn less races than Froome or Nibali but when Andy Schleck wins a race it's a masterpiece. You must take him like that.