The winner Chris Froome
The hardest, the most expected, the most fascinating stage in this short tour.
The first attack came by Sprengers, joined after 9km by Van Hecke, Canola and Murphy. With only 25km to go the gapwas 3'13, 10 km to go it was down to 38" and then, on the last climb, serious staff begane.
Unfortunately there is no streaming so we must wait to understand what happened. What we know: Chris Froome won and confirmed he's already in a very good shape, as well as Rigoberto Uran. BMC van Garderen came to Oman with high ambicions and today got a good second place.
We read that "Leo Koenig missed a Top10 result today due to a mechanical at the bottom of the Green Mountain".
Bad luck for Frank Schleck: he got a puncture at the bottom of the climb - TFR says - "managed to get back to leading group but ran out of gas to place 28."
Andy Schleck finished 34 at 2'.49''.
Chris Froome is the new race leader.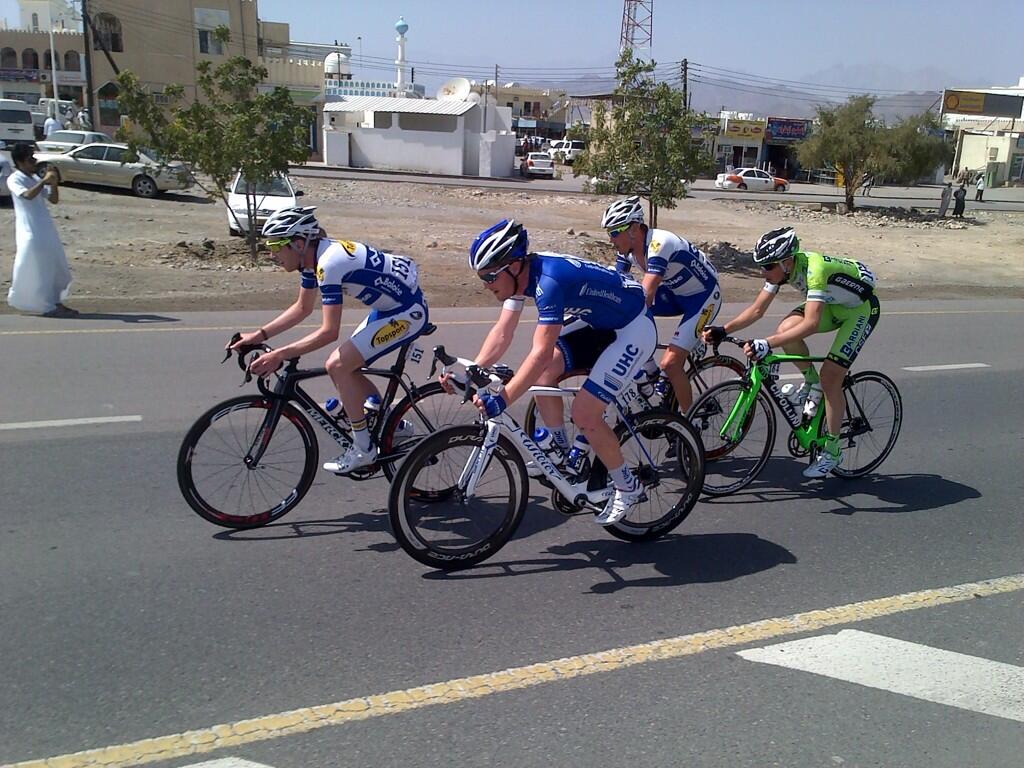 The break-away
INTERESTING DATA
Best climbs up Jabal Al Akhdhar:
18'33, Froome (2014)
19'14, Rodriguez (2013)
19'18, Froome (2013)
19'24, Nibali (2012)
What Froome said:
"It feels absolutely fantastic getting that win today, especially with it being my first race of the season. Coming into the race I wasn't sure exactly where my form was but this has proved I'm where I need to be right now.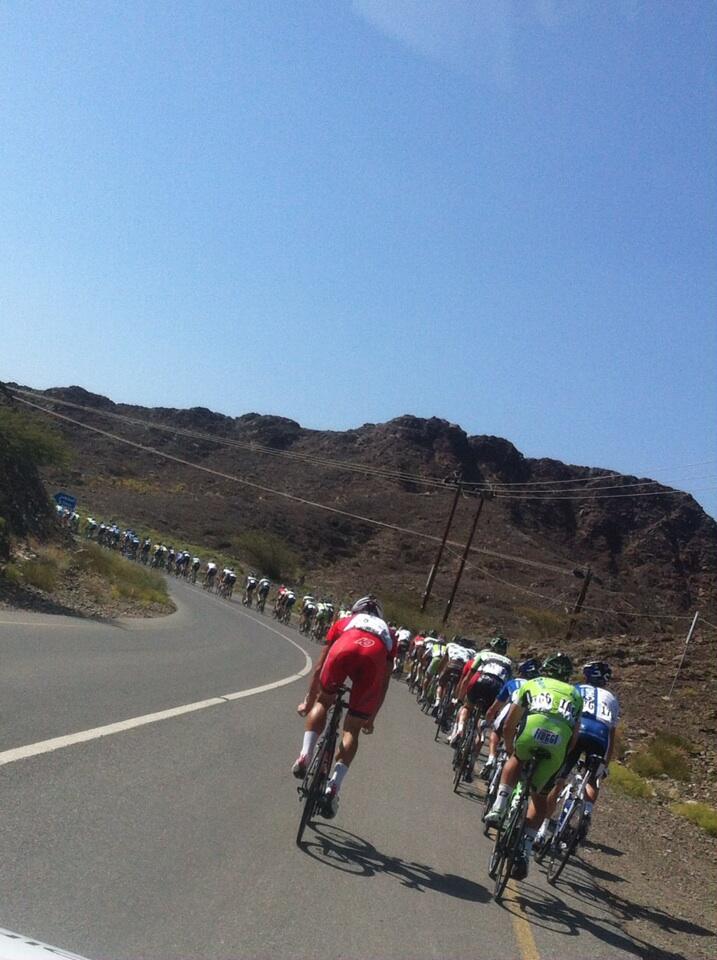 The peloton
"I know I say it a lot but the team were phenomenal today. Danny [Pate] and Ben [Swift] set a really good pace up to the base of the climb, and then once we hit it, we set up the train to perfection.
David [Lopez] did a massive pull on the first really steep section which did a lot of damage, and when he pulled over Mikel [Nieve] carried on where he'd left off.
That set Sergio [Henao] up for a pre-planned attack with about 2km to go when the climb ramped up again, and that meant I could sit on the wheels and conserve my energy.
Robert Gesink and Tejay [van Garderen] were forced to go after him, and the second they'd made the catch, I made my move with about 1.5km to go.
I could see Rigo chasing me for a while, and obviously Tejay again, but I was pleased with the amount of time I was able to put into them.
I'm really, really happy to be back in the leader's jersey. We came into this race with much less stress than previously, and no massive expectations, but to be able to do what we've done here today is fantastic and it all bodes well for the season to come."
What van Garderen said: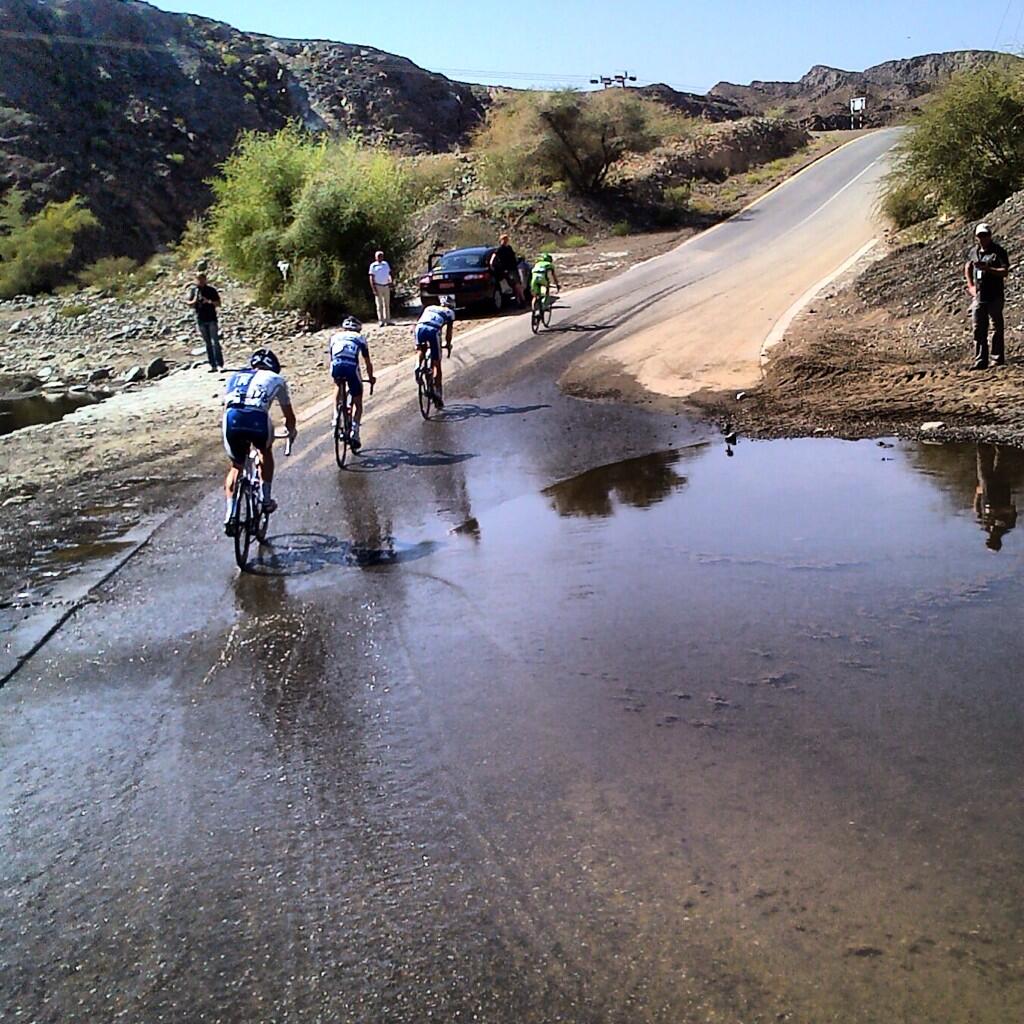 Some Cross
"Everyone looked pretty tired, so I countered Gesink. My thoughts were, if I could get away clean up to Henao, that Froome would maybe be kind of flicked because he wouldn't be able to chase down his teammate. He would be stuck there tactically. But he was able to jump straight away onto my wheel. So it was me, Froome and Rigoberto Uran closing down on Henao. That [the attack atop] was the last we saw of him I just made a tempo up to the top. I didn't even try to follow. I thought if I tried to follow, I might blow up"
What Gesink said:
"It was special to return here after winning the stage a few years ago. I'm happy that I did well again, and if you look at the competition, I was there with the best in the world. If this was a Grand Tour, I'd be very happy with the result.
I tried to follow but in the end, it was the moment where everything exploded. Van Garderen was pacing it well, I was going well... We were all riding on our own for our own place."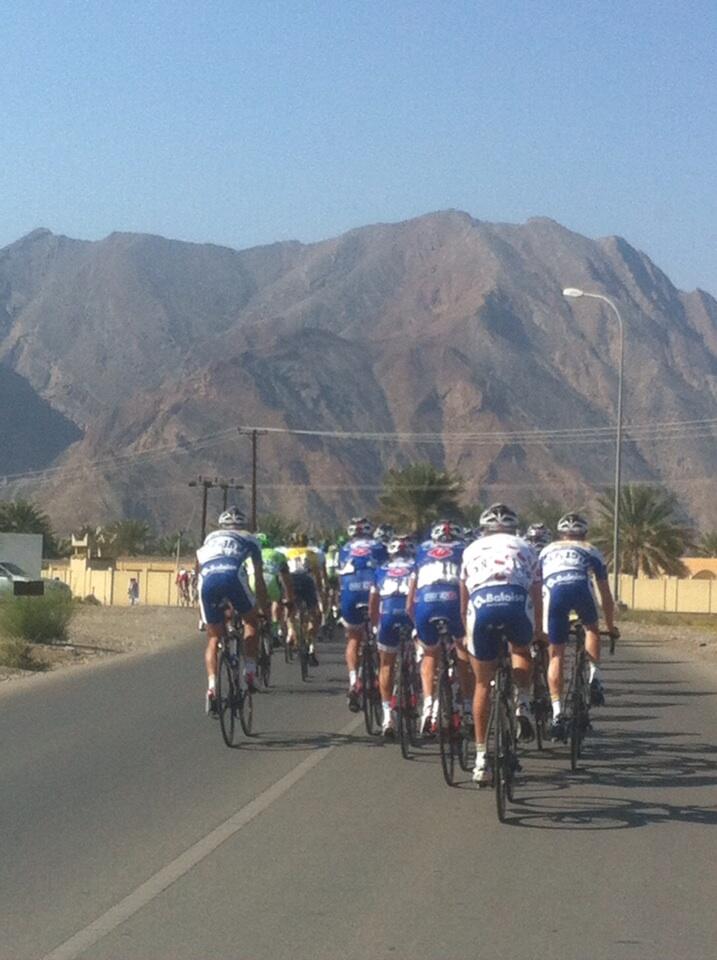 The Green Mountain
As far as Andy Schleck:
DS Kim Andersen said: "Andy (Schleck) was feeling much better today, he thinks he was in too big of a gear for the climb, but he was better."
MORE TO COME
RESULTS
Full results here
http://www.procyclingstats.com/race/Tour_of_Oman_2014_Stage_5_Jabal_Al_Akhdhar_Green_Mountain
STAGE
1-Froome
2-Van Garderen, 22"
3-Uran, 33"
4-Rodriguez, 38"
5-Gesink, 47"
6-Pozzovivo, 51"
7-Jeannesson, 56"
8-Bardet, 59"
9-Henao, 1'09
10-Kreuziger, 1'15
GC
1-Froome
2-Van Garderen, 26"
3-Uran, 31"
4-Rodriguez, 48"
5-Gesink, 57"
Uran and van Garderen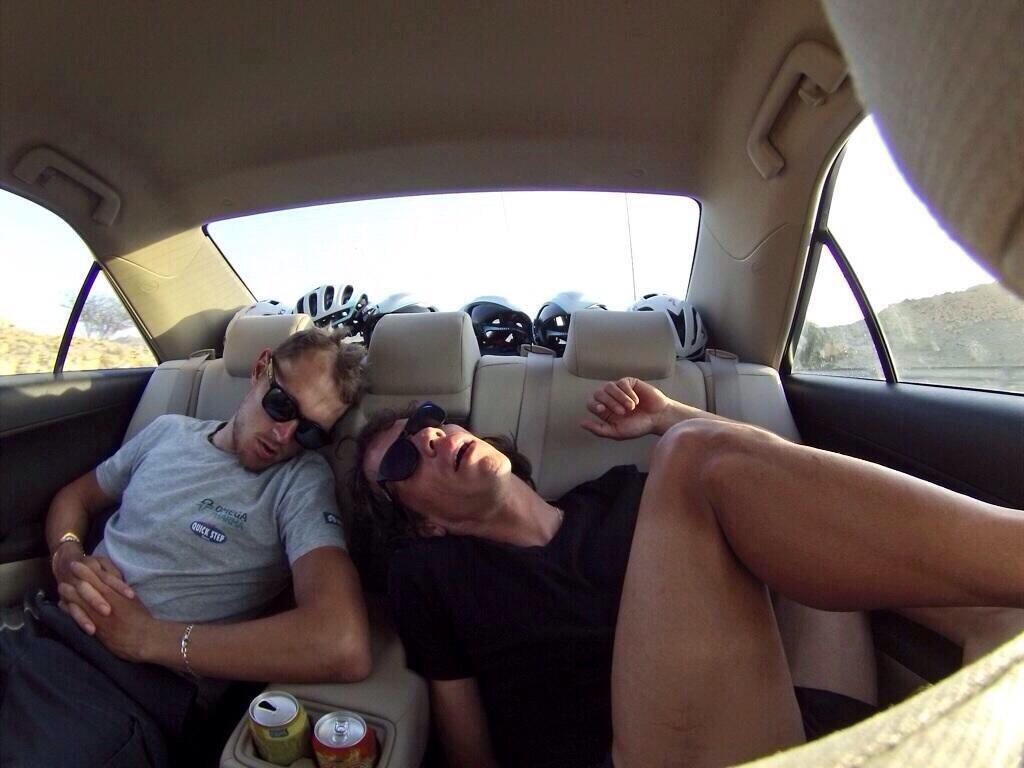 Uran after the stage :P