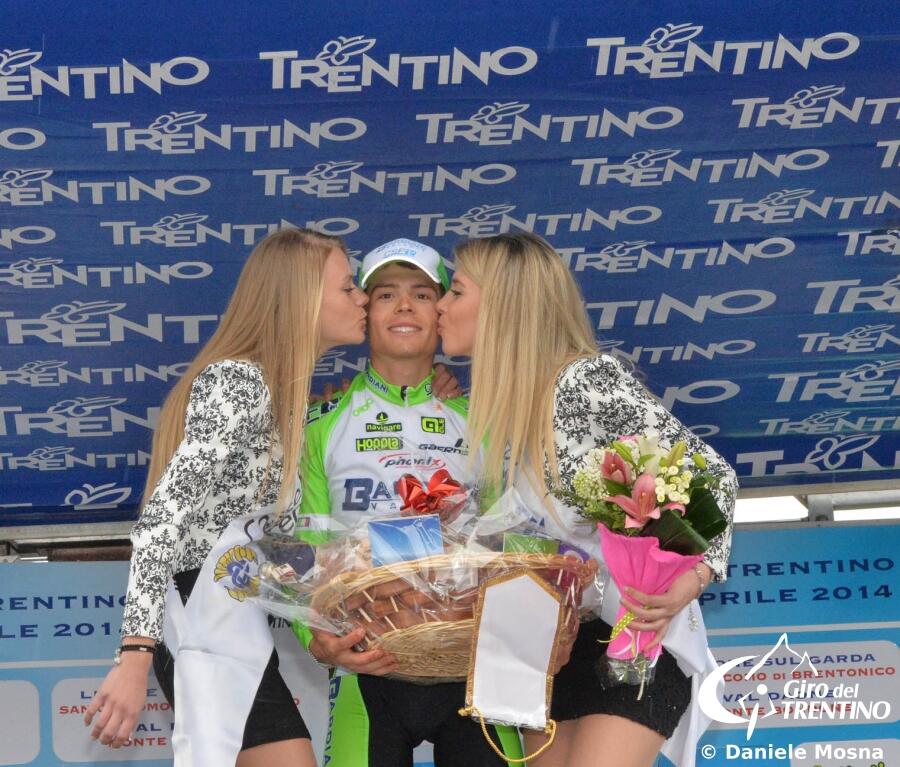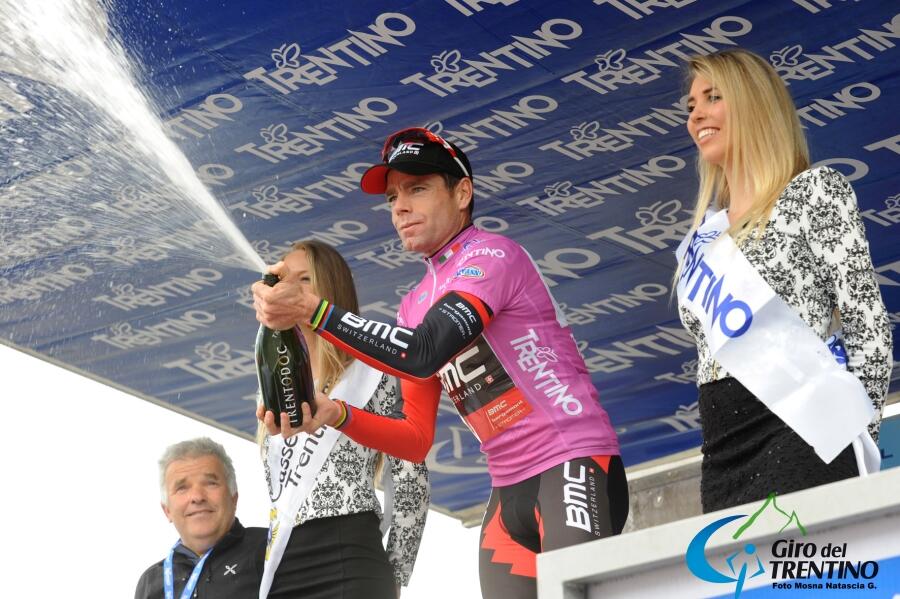 BARDIANI PRESS RELEASE
"With a outstanding attack on the final climb, Edoardo Zardini has won solo under the rain, Giro del Trentino stage 2 from Limone sul Garda to San Giacomo di Brentonico of 164.5km, giving to Bardiani – CSF Pro Team a deserved first season victory. To report that for #Greenteam rider is the first pro win.
During the first part of the stage a breakaway of three riders pulled away with the peloton that managed easily the gap. On the first km of the final climb (15km with an average slope of 7%), the escapees were caught by the pack.
With 9km to go from the peloton attacked Edoardo Zardini, Stefano Pirazzi, Landa (AST), Caruso (CAN) and Van Rensburg (MTN) that gained quickly 0.20 seconds. After two km Caruso and Van Rensburg dropped and the advantage increased until 0.30.
Then with 5km to go Zardini moved on solo, with Pirazzi and Landa was join by the first chasing group composed by 40 riders.
During the last km of the climb Zardini made a really fast pace and behind anyone was able to bridge the gap and on the top mountain arrival of San Giacomo di Brentonico, the young climber of #Greenteam conquered a stunning victory, over Niemec (LAM) and Duarte (COL) both behind 0.19 seconds.



Results


1. Edoardo Zardini (BAR) 4.25.39
2. Przemyslaw Niemec (LAM) 0.19
3. Fabio Duarte (COL) st.
4. Cadel Evans (BMC) st.
5. Domenico Pozzovivo (ALM) 0.23
6. Fabio Aru (AST) 0.36
7. Franco Pellizotti (AND) st.
8. Omar Fraile (CAJ) st.
GC
1. Cadel Evans (BMC) 4.04.10
2. Edoardo Zardini (BAR) 0.09
3. Przemyslaw Niemec (LAM) 0.17

What Edoardo Zardini said:
"It's an immense joy and still cannot believe it. I came to Trentino after a long training camp on the Etna and I was confidence that all the hard work made would repay. All happened today during the first uphill arrival and it's incredible because also this is my first pro win. When we moved with Pirazzi and the other riders with 9km to go, we already set a good tempo but then with 5km to go I felt really well and I decided to attack solo. From that moment I made a long uphill time trial, I gave it all and I made it!".


What Cadel Evans said:
"To concede less seconds would have been better, but everyone was on their own in the final kilometers. With a hilltop finish and cold weather, it was a pretty hard finish for the first road stage. But it puts us in a good position. A bigger margin would be better, but most of all, it's a step toward the Giro d'Italia and for us as a team to go through the competition routine of holding and defending the jersey.
I have to look at the course details, but I guess tomorrow is more of the same. We will have to ride well as a team to control the breakaway during the stage. There is another selective finish and, of course, now I will be the rider that everyone will be looking to beat. Guys like Steve Morabito and
Daniel Oss and Yannick Eijssen set a really good tempo for the first half of the climb."