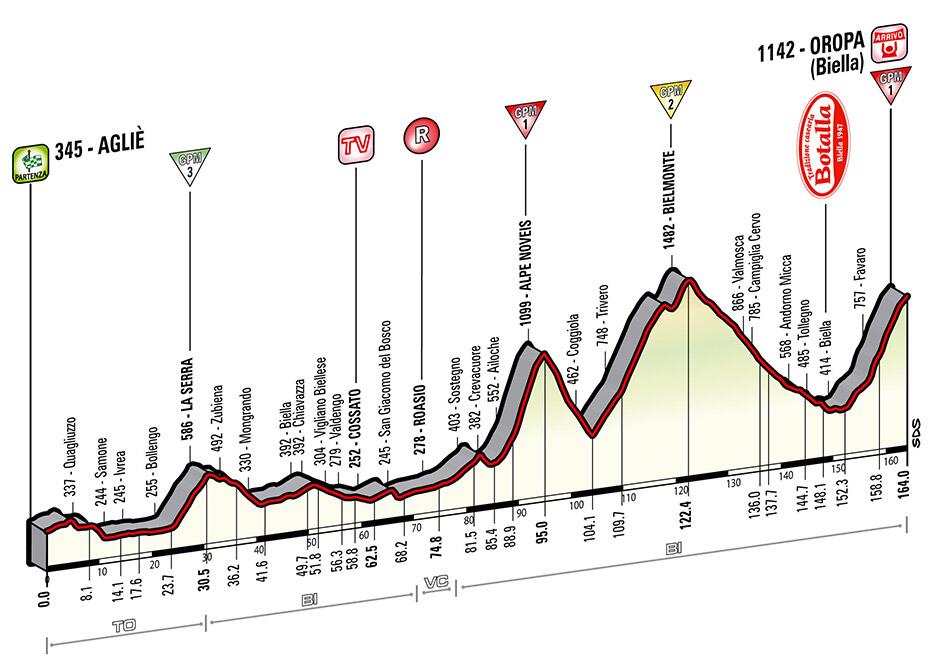 I'm off to

son's race

. Yep: I'm going to miss the

first high mountain stage

of this Giro. But I'll cover it, I'll do :)
So far there are a good news

and

a bad one. Good one: Dario

Cataldo

is in the

break

- with Agnoli, Battaglin, Cataldo, Domont, Frapporti, Longo Borghini, Monsalve, Quémeneur and Timmer -. It's a good news because he's a good guy and lost time in Cassino dued to the nasty crash. In spite of all is still fighting, did well in Sestola and very well in the itt (no top 10 but hey, he started in the deluge!). He was supposed to be Team Sky's GC rider but Lady Luck didn't
agree. He didn't give up.
The bad news is that Manuel

Belletti

was forced to

abandon

: an injuried tendon and a sore knee are not the best to start the last hellish week of the Giro, especially for a sprinter. Bad luck for him too and sure he's down but already looking forward to the second half of the season. Who know Belletti know what he's worth of.
Today is a day for climbers, up to Oropa - ghost of Pantani around. Past is not my thing. Present is exciting enough: plenty of clean talents in the peloton. Expect fireworks! not only by the main favourites. And if you ask me a name.... watch Wilco Kelderman.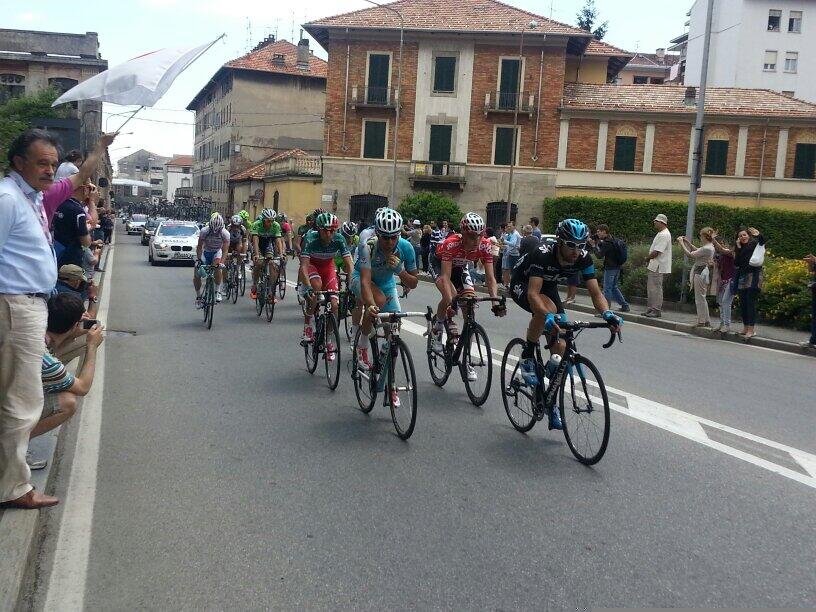 Time to go, see you later!

UPDATE about the break-away: now they are 21: Tim Wellens, Agnoli, Battaglin, Boasson Hagen, Cataldo, Cattaneo, Domont, Frapporti, Hondo, Keizer, Longo Borghini, Monsalve, Pantano, Polanc, Quémeneur, Quinziato, Roche, Santaromita, Sella, Timmer and Vermote.