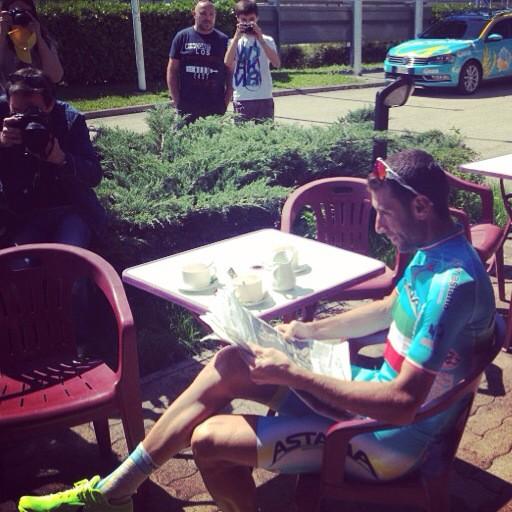 Vincenzo Nibali: coffee and newspaper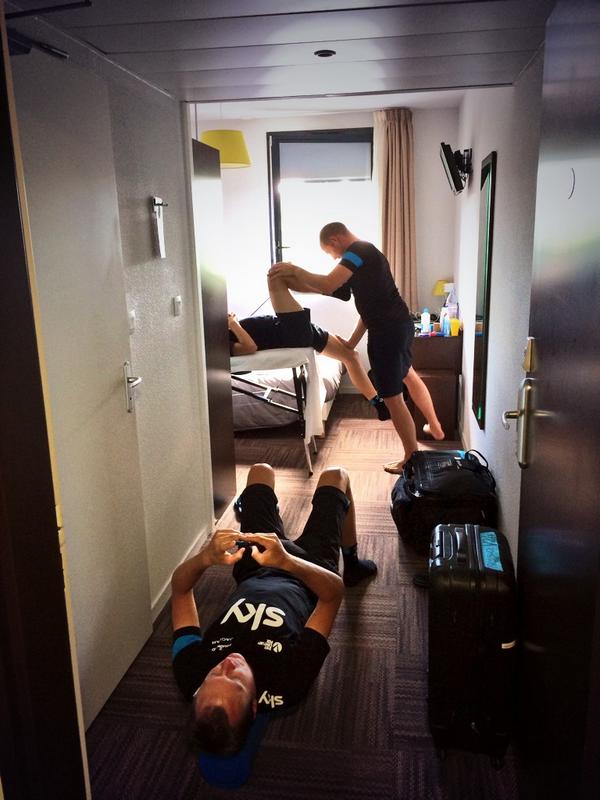 Team Sky by the physio
Busy day. No racing it's true. Sl

eeping longer, lazy laying. Sitting in the sun that finally shine. That's for riders. For the rest, Rest Day is Conferences' Day: staff has to get stuff ready. Photographers and reporters go around teams' hotels in search of news and nice shots. Good chats and coffee too - even if good coffee in France is hard.
Teams leaders and jerseys holders must sit and answer questions, seldom happy. Some more sleeping should be better welcomed. Mechanics take care of bikes: there is no really rest for them. Masseurs take care of riders also and more in the rest day: real relax needs indead a relaxed body.
Sport Directors are mentally already in the next stages: they have a plann of course. They work on it since the day the route got unveiled, they went to see it, they did recons with the Tour squad and still it must be re-arranged day by day because the race in real is different from the route on paper and from any plann in your mind. Weather's conditions, riders' form and standing, crashes, sickness, abandons. What a full mind in a ds' head...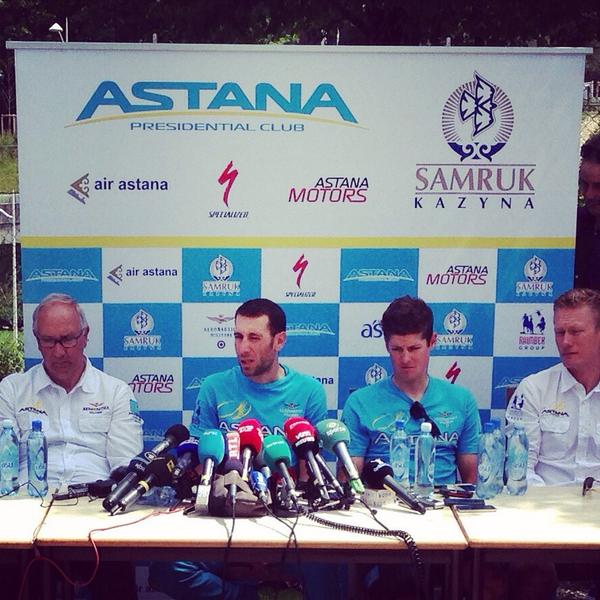 Atana's press conf
Once upon a time in the rest day riders used to not touch the bike. Once upon a time stages were very long and riders used to ride one day to rest the next one. Nowadays the UCI rules only allow one rest day after several racing days. Riders are used to keep their bodies running because to arrest it completely would be a complete disaster: heavy legs, a too large lunch because they get as hungry as usual but don't spend as many kalories. So teams use to train in the middle of the day to skip lunch and to keep on the race routine.
Finally, family. Pro-cycling people are homesick all the time. Get in a team's hotel in the evening and you'll find everybody skypeing, chatting or on the phone. The most of them has got few time even for that. That's probably the hardest of the whole thing, and as a consequence friendships and a confortable mood are important in a team. In the rest day families are allowed to visit and who can do.
You need time and money. Riders enjoy it very much and that's probably their real rest: being with their loved ones, they can switch the focus and break the racing stress a bit. All the rest of the team is rarely that lucky but sometimes the rest day is near home and a vist is possible. It's a devouring job.
Bit of riding for Cannondale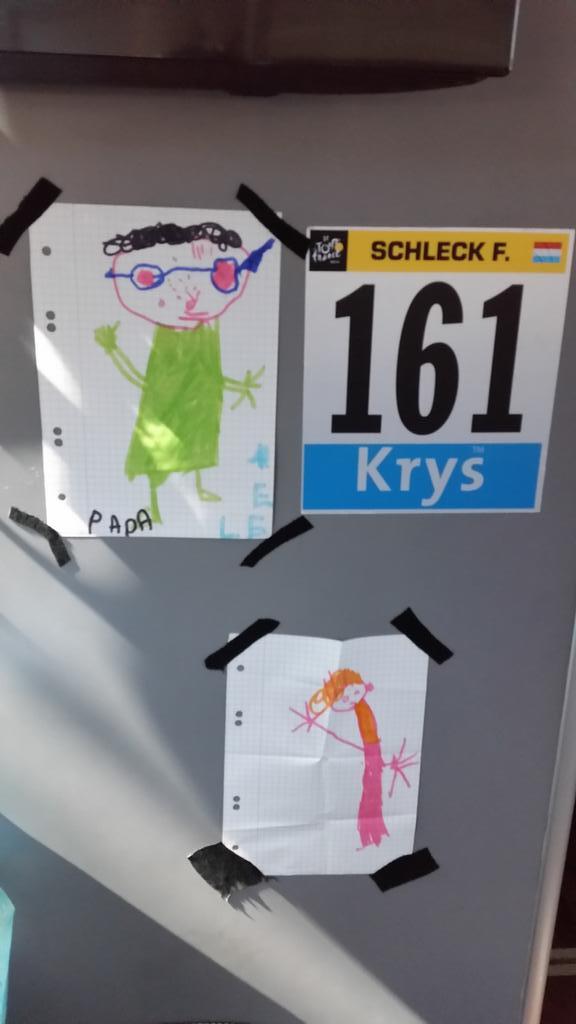 Trek Family