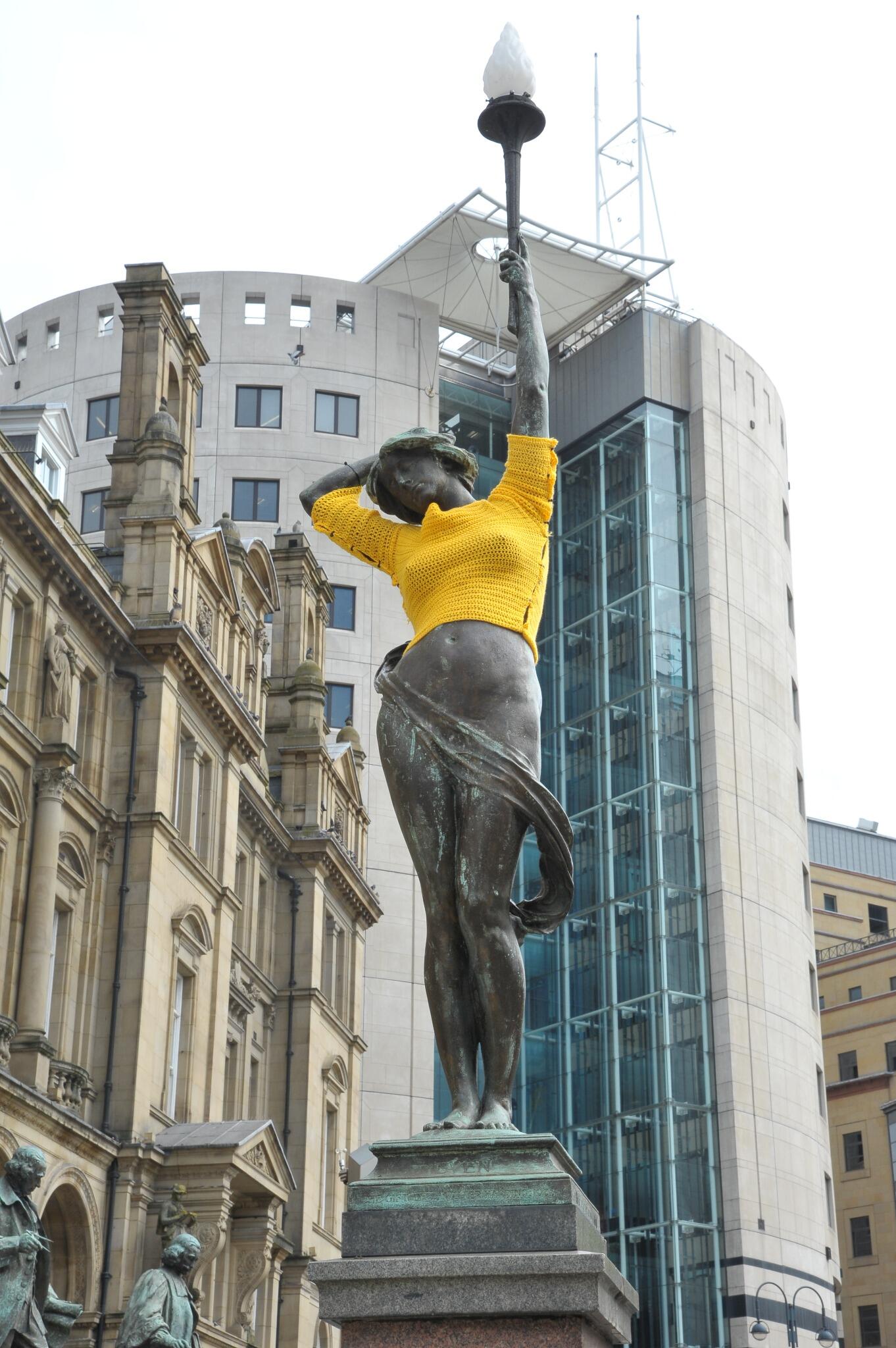 Leeds goes yellow!
The show has already begun: monuments wearing yellow jerseys all around in Leeds, funny selfies on request in the Tour Teams Presentation backstage, photo on stage with riders and bikes, in interviews and press conferences (again). Today finally also some riding...
Some rider like to be on the light spot, some other doesn't. Few like interviews, almost nobody like press conferences. Mark

Cavendish

said on twitter:
"Press conference for @letour. Was asked the same question, worded differently, 6times. I answered the same question, worded the same, 6times"
. Indead... And you should add that the question usually is very banal... or cleaver, but they can't openly answer. But I like to go to press conferences because you can look those guys directly into the eye. Faces say way more than words.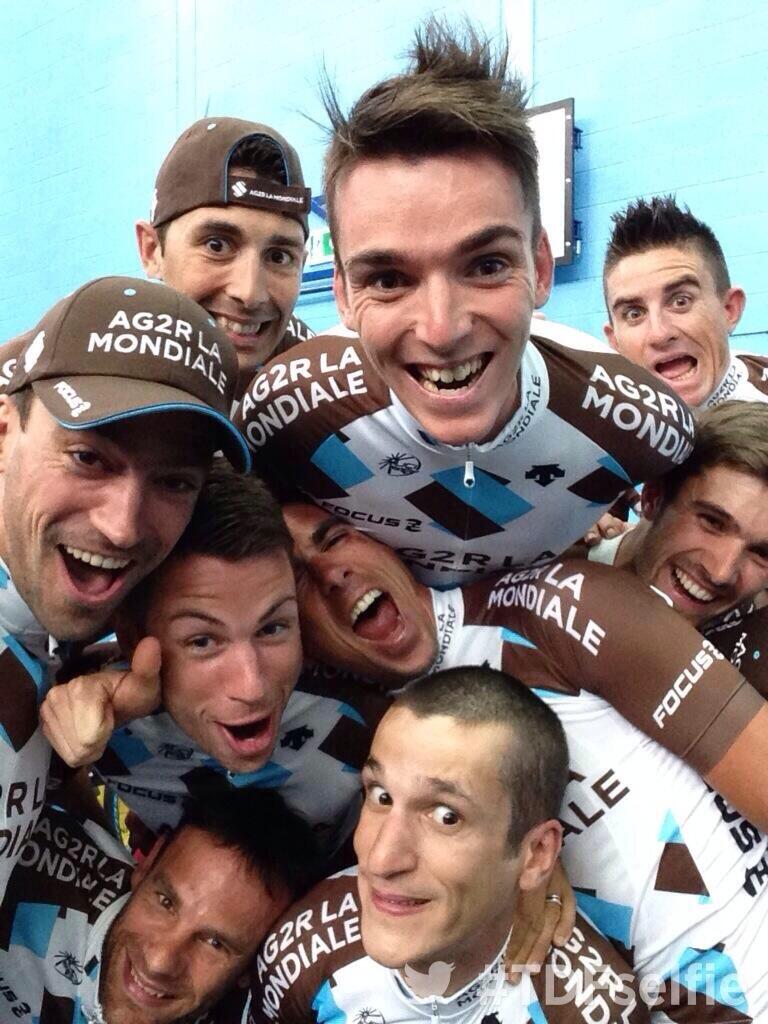 Selfie for the Bardet's Boys
So after that first pre Tour media day, what did we find out? First of all and sadly
Michael Matthews

will

not start:

Christian

Meier takes his place. Then, the 'tricolore' on Vincenzo Nibali's Jersey is too small. I don't see all the scandal but still, ok... they are going to modify it.
Finally and more seriously,

Froome

says he isn't the favourite, that's

Contador

, while Contador says that Froome is the favourite. Nibali promises to make troubles for both and I don't know exactly what Mollema said because my connection went down. I'm still sceptical about Talansky (but why?) and looking forward to some French guys. Frank Schleck looked very motivated.
As far as sprinters are concerned: we had Cavendish, Degenkolb, Kittel, Sagan all says that yes they are tageting... sprints!
Vincenzo Nibali with the great coach Paolo Slongo
And now the

last training

, the last deep breathing, the last scaramantic rituals and it's going to on.
As far as me... I have my 'busy love' up there, busier than ever as you can imagine. And I'm training hard, yeah, in spite those few days on the beach ruined my cycling tan line!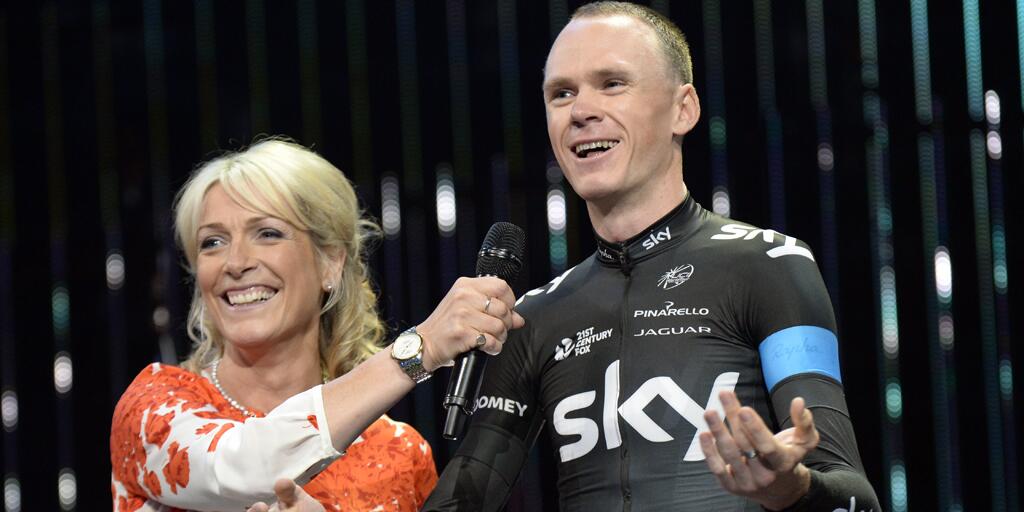 Chris Froome on stage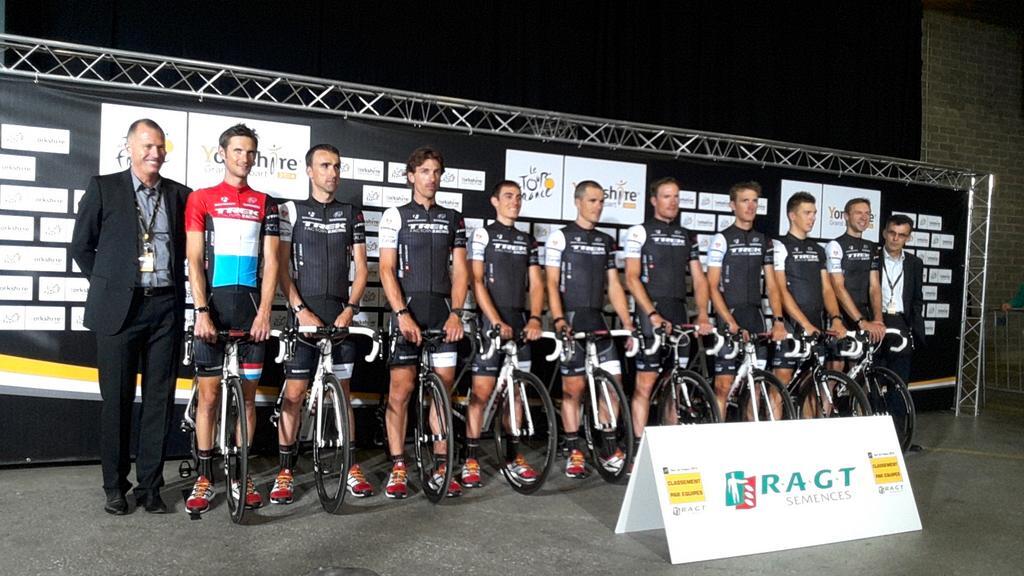 Team photo for TFR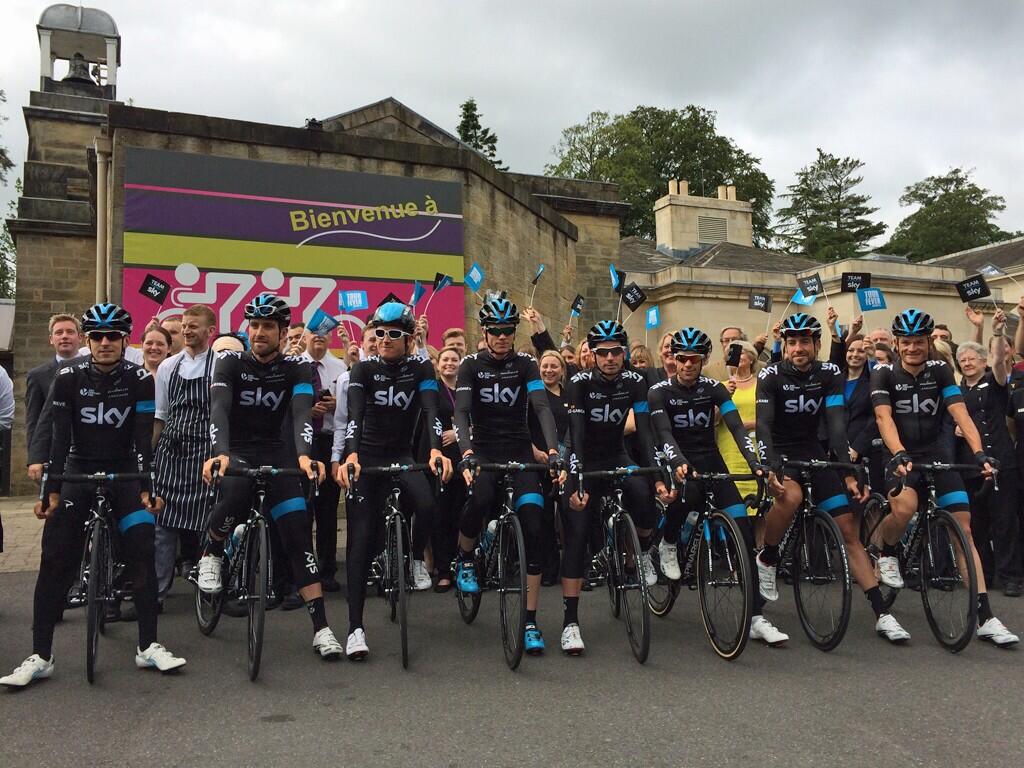 The last ride for Team Sky