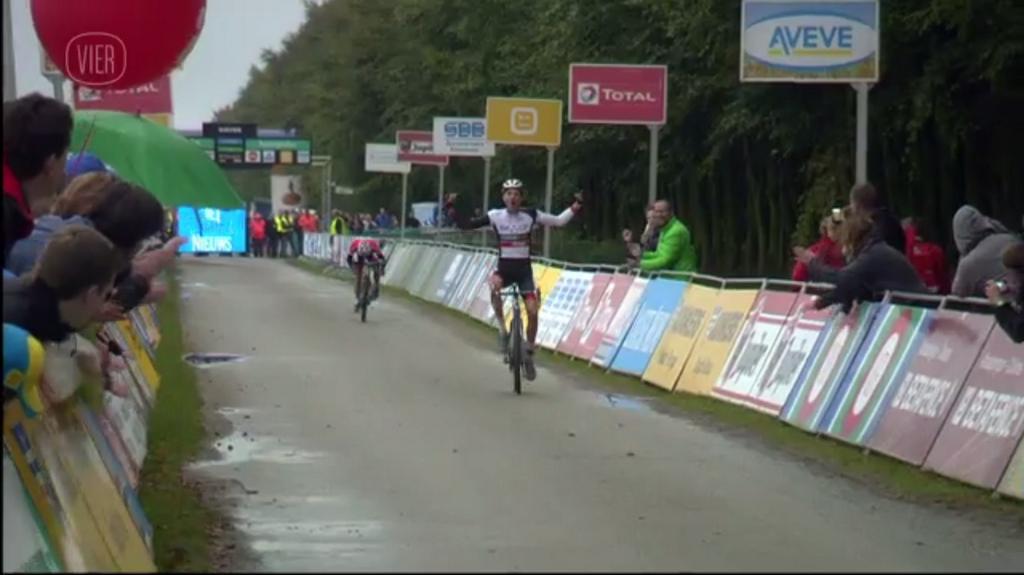 The

Fall's c
olours

on the

sandy river

of the lake, the

forest still green

and rich of leaves.
Lars

Van der Haar in front solo

, Pauwels chasing. Then a small group with Vantournout, Nys, van der Poels. 5 laps to go.
Lars' lead looks solid. He seems stronger, more powerful somehow. He still looks fast and the rr work paied out probably.
Pauwels caught, it's done, isn't it? Still a few laps. Lars still in front solo. A little tired maybe? maybe the young

van der Poels

is also an

incredible talent

: he starts chasing, gets off the chasing group and joins. He's on van der Haar's wheel, he jumps ahead. He's gone.
Becasue in the cyclocross it's hard when you get dropped at the last lap. On that sweet sand reminding summer, by this light blue water not yet cold, not yet ice or snow. An ear
ly cyclocross and an early win for van der Poels, just 19.
Lars van der Haar is angry crossing the line on second. It is not a sprint. Is a victory with a gap. A splendid one.

Just the begining

of a cross season that promises to be great.
RESULTS
1. Mathieu van der Poel
2. Lars van der Haar
3.Sven Nys
4. Klaas Vantornout
5. ?
6. Kevin Pauwels