All is special
There is

a solo table

in the café: a large confortable armchair close to the window. I usually sit outside, at the small table made by

a recycled metallic net mixed to a creeper branch

. I love the idea that the plant is having a second life. And I love siting on

the narrow busy road

, crowded of people walking or riding, distractly watching the ancient gate in Piazza Beccaria, where

Borgo La Croce

starts, that small stretch of sky.
Outside and inside
I can barely stay inside since when I came back from the country. But

today it's cold

. Finally, I'd say! We had no proper Summer and a very warm humid September. Now it's

sunny, chilly and dry.
L'Arte del Sogno

is a small café and also a fornitures' shop with

an artistic quirck

- and I'm using the word in a positive way, meaning unique characteristic. It's pretty unique indead. There are other places in Florence where you can have coffee and cake while doing something else. But L'Arte del Sogno is different,

cosy

and a little messy. It's

small and full of stuff in a creative disorder

that makes you feel at home. Here I am this morning, still sleepy and not very happy.
Don't ask me why. Still again always the same. I feel very lonely now and then because I'm single at the moment and have a bad relationship with my family - or no relationship at all... My friends lives mostly abroad and I miss them in a day like this, when I'd need a good talk over a good coffee.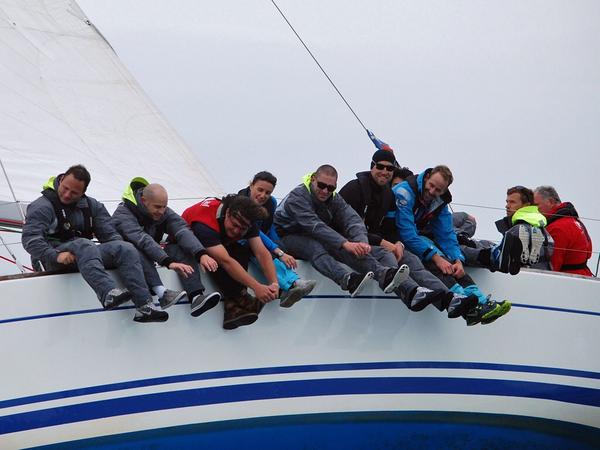 Team Sky on board
At least here I know that the

coffee

is good, and the

cake

too.
So

what about procycling?

The next

Tour de France

has been presented and yep: it suits Andy Schleck very well. Don't think of that, don't think of that...
I spent the last two years suggesting that Andy was better to stop racing so now I can't complain he did.
I also spent many years suggesting that he should have better tried to win the Giro or t
he Vuelta when the Tour's route didn't suit him... so now I'm really surprised reading those harsh reactions to

Chris Froome

. He said that next

Giro

suits him better than the Tour and lets him the time to get back in top shape for the

Vuelta

, so aiming to win

both

. Froome is one of the best climbers in the peloton but he's also a terrific cronoman when in shape (not in the last Vuelta): the Tour suits him but the Giro is even better because there is climbing and also TT.

Where is the scandal?

He starts to win so starts where he has got more chances. In add he targets two big tours and honestly Giro and Vuelta is more realistic than Contador Giro and Tour.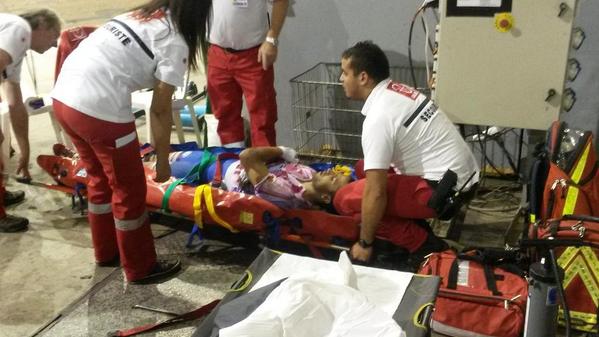 Nacer Bouhanni crashed
Anyway he wasn't at the Tour presentation because

Team Sky was sailing

on the British sea for its first

team gathering.
The ex-Team Belkin became a yellow and black new

Team LottoNL-Jumbo.

I like the kit and I'm happy they found a new title sponsor.

Taylor Phinney

went to try the next Worlds' route

in Richmond

and that's great considering the awful crash he had while reading the RR US .

Nacer Bouhanni crashed

now instead, at the Six Days of Grenoble, and probably broke his collarbone.

Lance Armstrong

is fine it seems but

will NOT ride in the Hincapie Granfondo

. The news is that he was supposed to....
New Team new kit
As far as doping,
Team Astana could lose its world tour licence
as a consequence of his three positive riders and
Roman Kreuziger will probably face an appeal
about his case.
Not so Impey
who is back racing and winning after he could explain his positive by a contamination.
Vincenzo Nibali is in Japan

. and doesn't look concerned about the future of his team.
Vincenzo Nibali takes a photo of the photographer Yuzuru Sunada
When in Florence

is a new column of this blog, about

places I like in the city

and you should try. More or less cycling related, and

COFFEE has got a very close link with cycling

: many friends can confirm. Jens Voigt is famous for his many MANY coffee in a day and I once had an heartfelt conversation about' macchiato' and 'cortado' with the crosser Angus Edmond.

ENJOY!
Phinney and Compton in Richmond