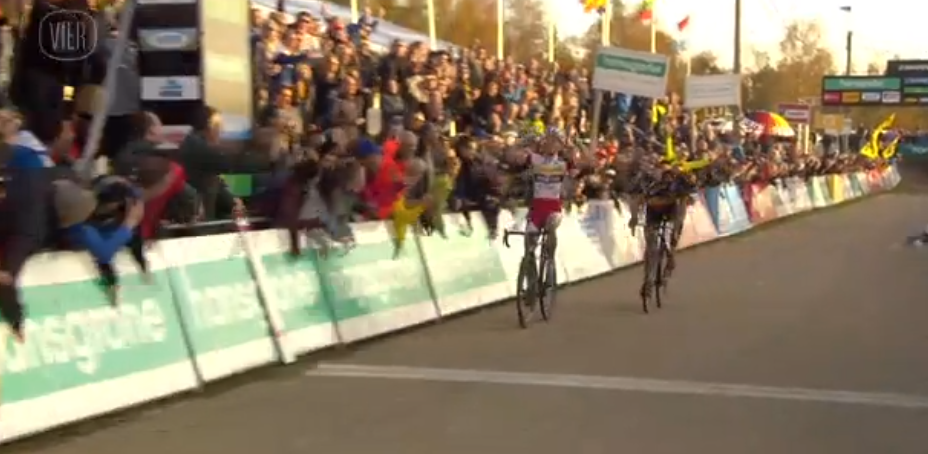 A sunny Sunday, a

dry sandy cyclocross

. Not ideal for

Lars van der Haar

but he did a

great race

, really rocking those tricky descent and showing consistency in those hard climbs.
Sven Nys

was on his terrain:

classy, beautiful, incomparable.

Only

Tom Meeusen

was able to keep his wheel in the first part of the race but

paid it later

, dropped at the last lap.

Klaas Vantornout

was looking strong but

fell

in the descent and couldn't come back.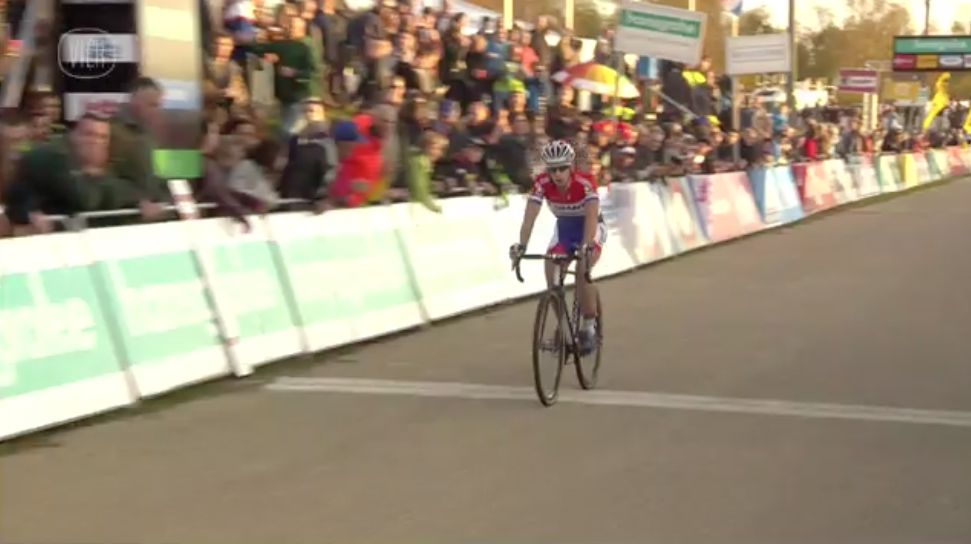 In front of a

huge crowd

Sven

Nys attacked

at the last lap,

passed Pauwels with a daring move

, speeded up to drop van der Haar, too fast at the sprint, but couldn't drop Pauwels, very fast as well. Fastest indead: and

Pauwels won, at the sprint

. Van der Haar was 3rd, Meeusen 4th.
But

Lars van der Haar

is the new

leader in the Superprestige

overall classification. Bravo!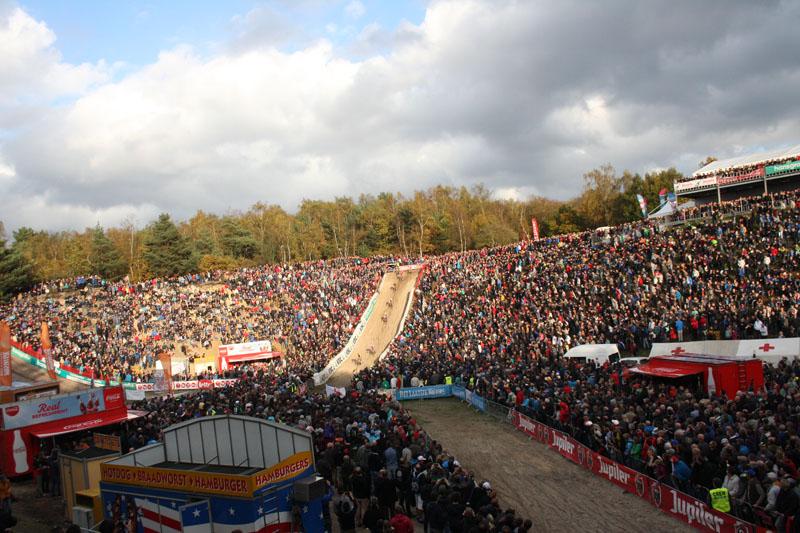 Lars van der Haar:
"Today a 3rd place in SP Zonhoven! Satisfied with that. Did a good race. But had to admit others were just stronger today. Hard weekend!! :)
Today I was a mechanic as well! My front thru-axle quick release came loose in the downhills!! :O I fixed it while running uphill. Lucky! :) "
1.Pauwels
2.Nys
3.Van der Haar