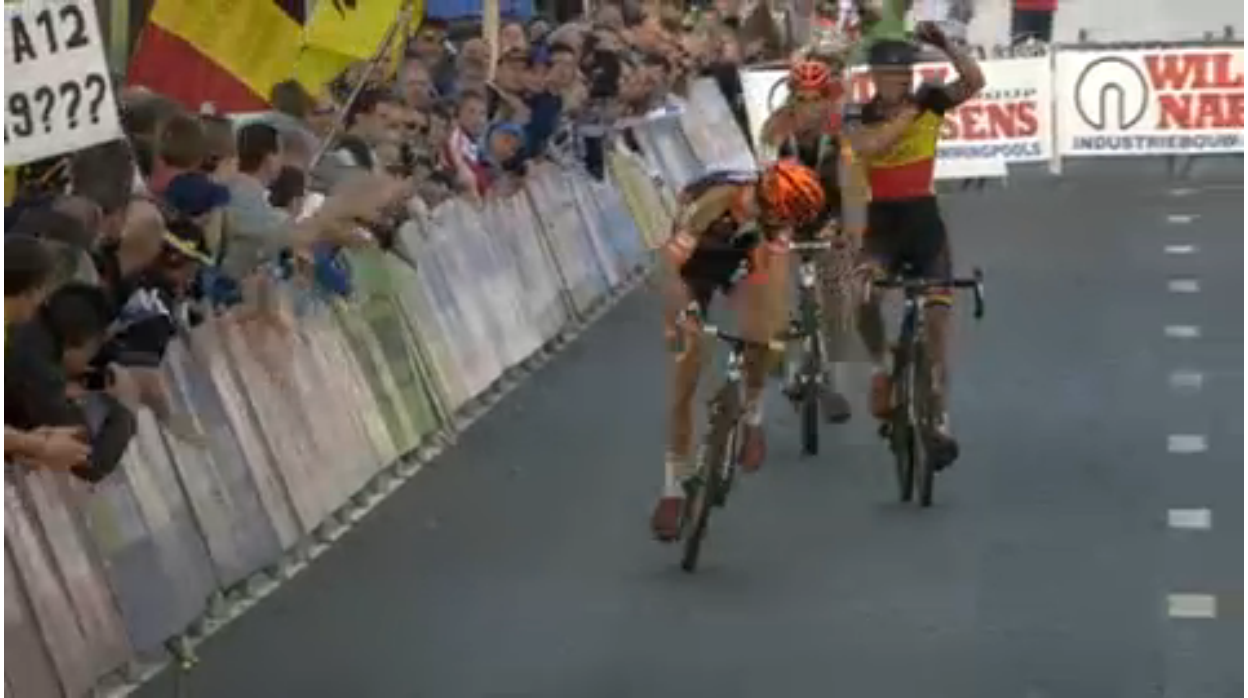 A large green grass, a sunny afternoon.

Fast

but

tricky

route, a dangerous corner. The

Koppe

nberg

. Lars

van der Haar

started fast and raced well, untill he

fell

and couldn't keep the wheel of the front group.
Wout Van Aert

was on the attack, tried a few times, finally

went away with Sven Nys

, Pauwels slightly dropped. But I guess Van Aert didn't think he coud bring home a

victory

on the man from Baal. It happened. It was a

surprise

. Sven

Nys didn't take it well

and showed it on the line with an explicite gesture.
Ok, when the leading duo approached the finish, a team mate of Van Aert got lapped and was still there when they sprinted. It seems that Nys wasn't happy with him.... 3rd was

Kevin Pauwels.

A disappointed Lars van der Haar crossed the line in 6th place.
Lars van der Haar:
"Hard racing at the Koppenbergcross. I tried and tried. Little crash and mechanical, plus just not a super day. 6th for me. On to SP Zonhoven"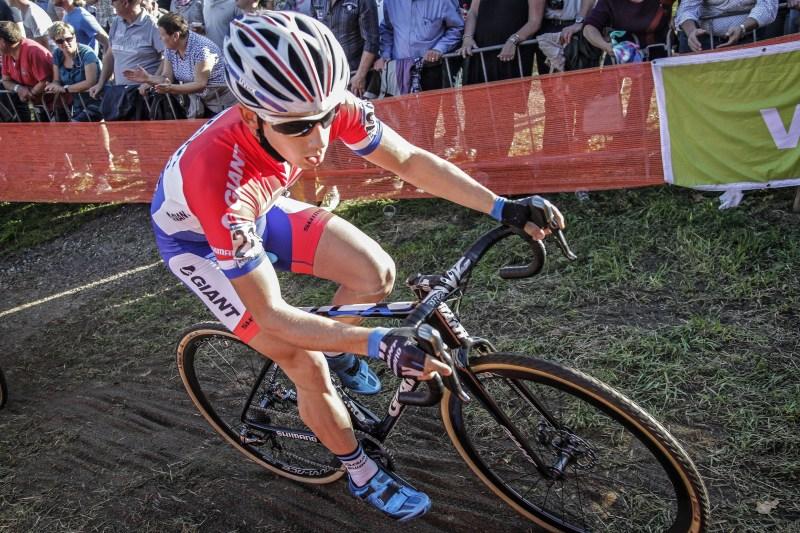 UPDATE: DENUWELAERE FINED
Guy Dobbelaere, from the race jury:
"In the penultimate lap Denuwelaere was not so far behind. Therefore, we could not get him out of the game. In the final lap he deliberately started riding very slow.
We tried to get him out of the race, but he ignored us. We have whistled at him, called, waved, but he kept riding.
We could'nt go and drag him off his bike and blocking his way was no longer an option, because then we also stopped Nys and Van Aert.
He will be fined 100 Swiss Franc because he has not followed the instructions of the jury and 200 Swiss Franc because he helped a teammate who did not ride in the same lap."
Jan Denuwelaere:
"That isn't fair. Today I didn't have the best feeling on the bike. I have never got a signal that I must stop, not even in the final lap. I heard the cheers of the audience or that the leaders were coming, but when entering in the final straight, I felt that I had enough room. If I had bothered Wout and Sven I apologise. But again, it absolutely wasn't my intention to interfere with anybody. I hope this is clear."
RESULTS
1 Wout Van Aert (Bel) Vastgoedservice - Golden Palace Cycling Team
2 Sven Nys (Bel) Crelan - AA Drink Team
3 Kevin Pauwels (Bel) Sunweb - Napoleon Games Cycling Team
4 Klaas Vantornout (Bel) Sunweb - Napoleon Games Cycling Team
5 Tom Meeusen (Bel) Telenet Fidea Cycling Team
6 Lars Van Der Haar (Ned) Development Team Giant-Shimano
7. Bart Aernouts
8. Thijs van Amerongen
9. Niels Wubben
10. Rob Peeters