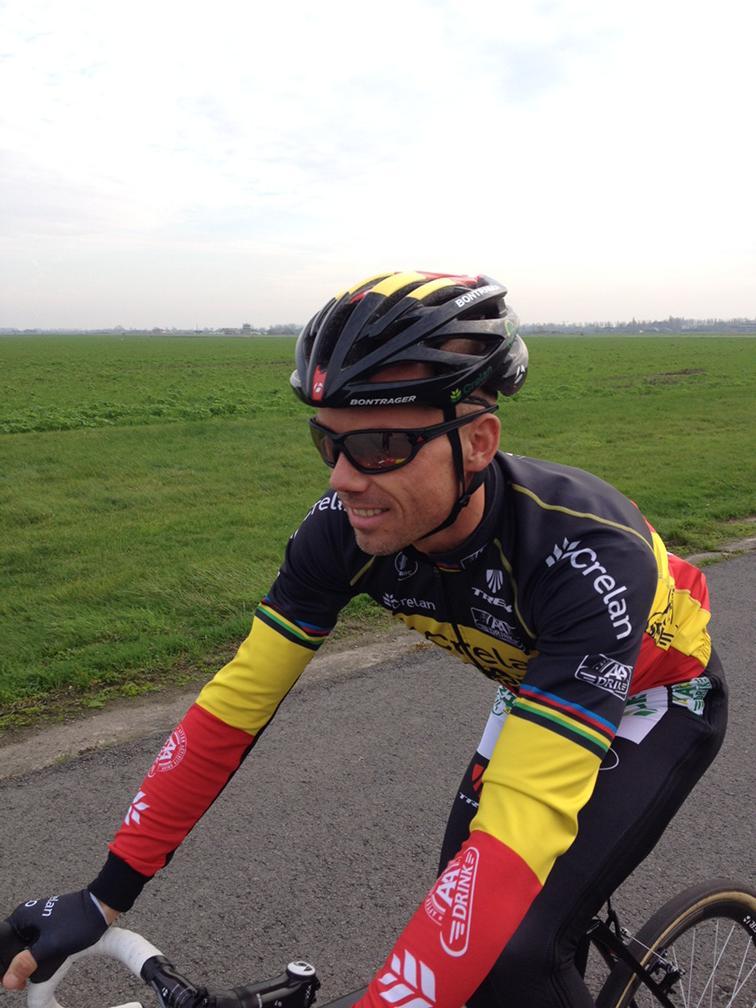 There is an interview here.
Sven Nys:
"I'm riding at 50 % of my strength. Today I had the same feeling than in Overijse.

I'm going to skip Namur

, tomorrow. And no, I do not know when I'll be back in competition.
I need to know what's wrong

. The training camp didn't bring what I had hoped for.
I look at the World Championship day by day.

Maybe Heusden will come too early

.
After Overijse I have been looking for causes, had blood tests done and so on, but

I didn't find a reason for my poor performance

. Actually, I know as much as you, and that is the fact that it just isn't right.

Something happened after the Superprestige in Gavere and I can't get it back on track.
I'm only human, hey

I tried to do everything that I needed

to be good in the past few weeks, but I see that it's still just as before. I'm not up to my level for the first time in fifteen years."
I feel for Sven Nys, really!

It isn't easy to be The Champion, Especially when personal life becomes complicated.

It isn't easy to be always up to the expectations

of media and fans,

especially when you are normally the top one.

And it's definitely bad

when you can't performe and you don't know why.
I'm not an athlete but Nys situation remember me when

I was suffering for a severe anemia... and didn't know it.

I spent almost one year

feeling deadly weak AND miserable. When I found out the reason it was a true relieve.

When you know what's wrong you can start working on it.
So I really feel for man from Baal and

I wish him to find soon his way back on trak!

He had a splendid, amazing career so far.

Maybe his body and his soul are calling for some rest? for a different life?

Not easy to stop but better to stop when you are good.