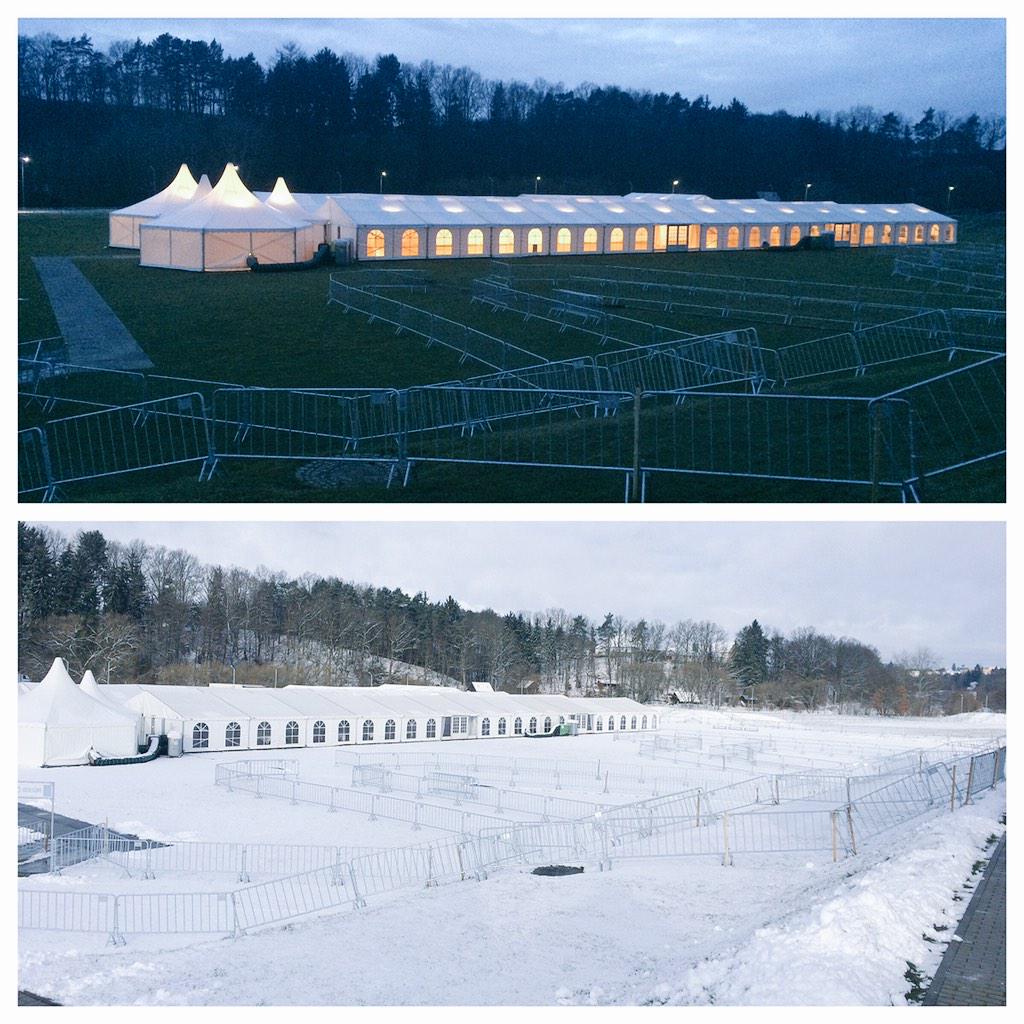 Snow in Tabor
Pff!! it's raining again!!

Icy cold rain

, compact gray sky. It was snowing in Florence few minutes ago but now it's just rain. The most annoying weather!! And it's so cold... I often think of my too short time in

Mallorca

, the

golden morning

I left behind heading to the airport, the

beautiful sea

... And in spite it was colder than usual, it was definitely better than here.
We had a glorious sun in the last days, that's true. But it still was very very cold.
It's

snowing in Tabor

, where the

Cyclocross World Championships

will be hold in the week end. "Racing on the fresh snow would be fun"

Angus Edmond

said me yesterday "But it gets paked down and becomes icy." Lots of

crashes expected

... "It could snow during the race" I was. "BRRRRRR!".
Angus still has to update his blog about his Christmas races but a post by his mechanic there makes a

great reading

, have a look!
I'm looking forward to watch but honestly I don't feel like to go. I'd rather go to watch the

Challenge Mallorca

, starting today with a sprinters' finish. They have to climb a bit before so... it could suits

Ben Swif.
I'd rather go anywhere WARM.

Dudes I'm freezing. I see this bad weather is going to last and it isn't good news. A good news is the last tweet by

Andy Schleck

, alive it seems and

visiting Trek in the USA

: "Very nice to be back @TrekBikes in Waterloo WI thanks to everyone here for the great help" he wrote. A new role by Trek? it would be great. Waiting for more.
As far as me... I have to leave in one hour and if it keeps raining I have to go by car.

BRRRRRRRR!