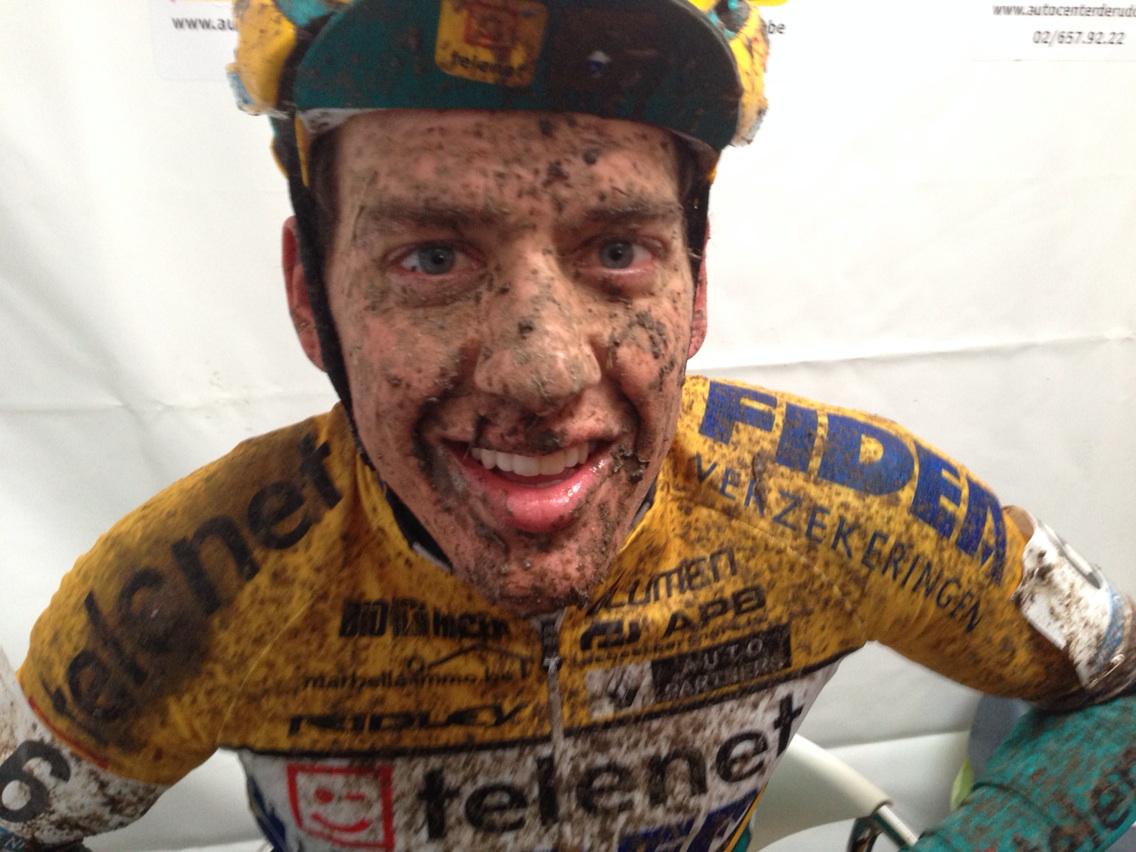 Pic by Renaat Schotte
There is an article - also - here.
In Short:
1. BAS decision: "The Belgian Court of Arbitration for Sport (BAS) ruled today that the country's cycling federation must allow the registration of World number three-ranked cyclo-cross rider Tom Meeusen, top U23 rider Laurens Sweeck and Bart Wellens for the UCI World Cup in Hoogerheide this weekend, and next week's UCI Cyclo-cross World Championships in Tabor."
2. Tom Meeusen's point:
"...argued that he had not violated any anti-doping rules, and had only visited the doctor to have sinus problems treated. He denied ever having ozone treatment or any kind of blood manipulation. Although the case has been going on since 2013, new information was provided to prosecutors last week, according to the Belgian federation. Meeusen was questioned and kept out of the World Championships in Louisville two years ago, but has never been charged with an anti-doping rule violation.
3. ...and reaction:

"What a roller coaster of emotions this week! There is still justice. Huge thanks to everyone who stood behind me! #dopefree"
4. Vermeersch or Merlier out:

"Our trip was arranged by the federation, but our entourage, supporters and family have meanwhile have invested a lot of money. There were hotels and flights booked, winter tires purchased ... For one of us that is a waste of money. It is also a sad fact that we will have to compete against each other for the last World Championship spot."
UPDATE
Laurens Sweeck:
"Always believed in justice and happy that I keep training hard this week. Thank you all for the support !! # Dope free"
I agree that

time

for antidoping sentences

must be short

. No way that's a rider like Meeusen has to miss the Worlds twice while he got no formal sentence.
That doen't mean that the riders involved in this story are all saints. We need a sentence to say they are dopers as well as clean athletes. And as far as I know Vermeersch and Merlier aren't under investigation and strong, so they should be allowed to race.
A very bad story again, with the antidoping court not in the right position (again).