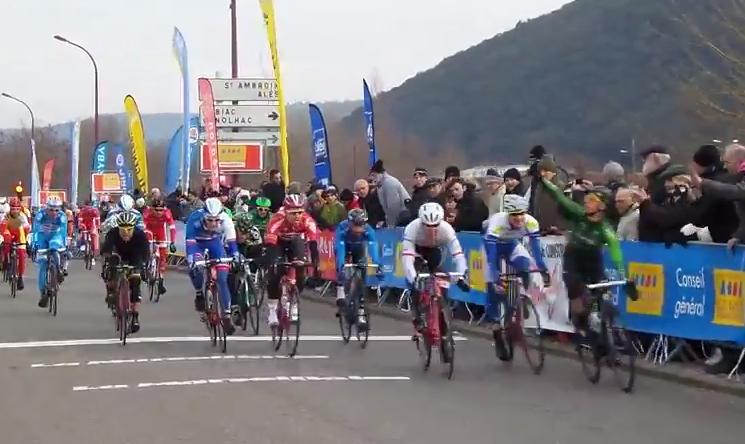 No, I'm not covering this race as I have never done, because there is

no streaming

and I don't find it interesting. I only made an exception when Andy was racing it. In add I think it's

too early for a stage race in France

and every year there are problems with the

weather conditions,

protests by the riders, disrupted stages or

risky racing. I don't like.
Anyway

I like Giacomo Nizzolo.

He had a troubled winter and a disappointing start in the Tour Down Under but I'm glad to see his

shape is coming back.

Second today, much better to come.
Giacomo Nizzolo:
"It's too bad because

Coquard passed me in the last 10 meters

, even less. I am happy to be back on one side, but to be first is much better than to be second.

I don't want to have a repeat of last year.
For me it was

one of the hardest days on the bike of my life!

I tried to save as much power the best I could, especially on the climb, and really anytime I could.

In the end I told the boys,

'okay, I am here' and then I just tried to do the sprint the best I could.
I didn't expect to find my form back this early.

I still have work to do to get my top shape.

I am happy to be there, and of course second is better than third place, but it is still not a win. After the work the team did today,

I really wanted to give them a victory.

But I think with a little bit of luck we will get there, and then it's going to be a party for us."