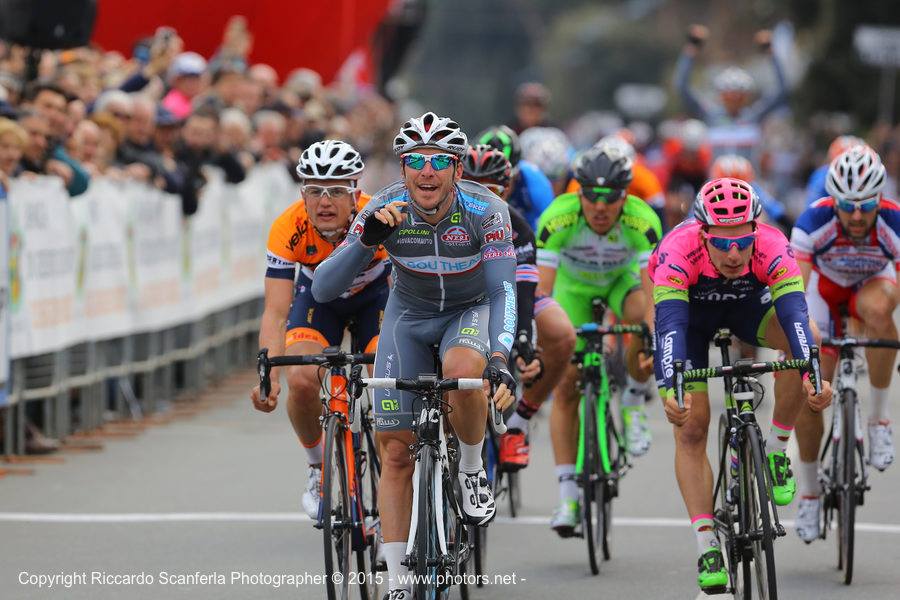 A

well deserved victory

for one of my favourite riders.

Manuel Belletti

had a hard time looking for glory and it made him stronger.
A good guy with a big heart. A solid sprinter

who needs to feel

the support of a team believing he can fly.
That's the first race in Italy and the first victory of season, not the last one for Belletti, I'm sure.
RESULTS
1. ITA BELLETTI Manuel

STH

4h29'28"

80
2.

ITA

VIGANO Davide

IDE

48
3.

ITA

BONIFAZIO Niccolo

LAM

40
4.

GBR

DOWNING Russell

CLT

36
5.

ITA

COLBRELLI Sonny

BAR

32
6.

ITA

GATTO Oscar

AND

28
7.

ITA

CONSONNI Simone

-

24
8.

ITA

MARTINELLI Davide

-

20
9.

ITA

REDA Francesco

IDE

16
10.

ITA

PETILLI Simone

UNI

12