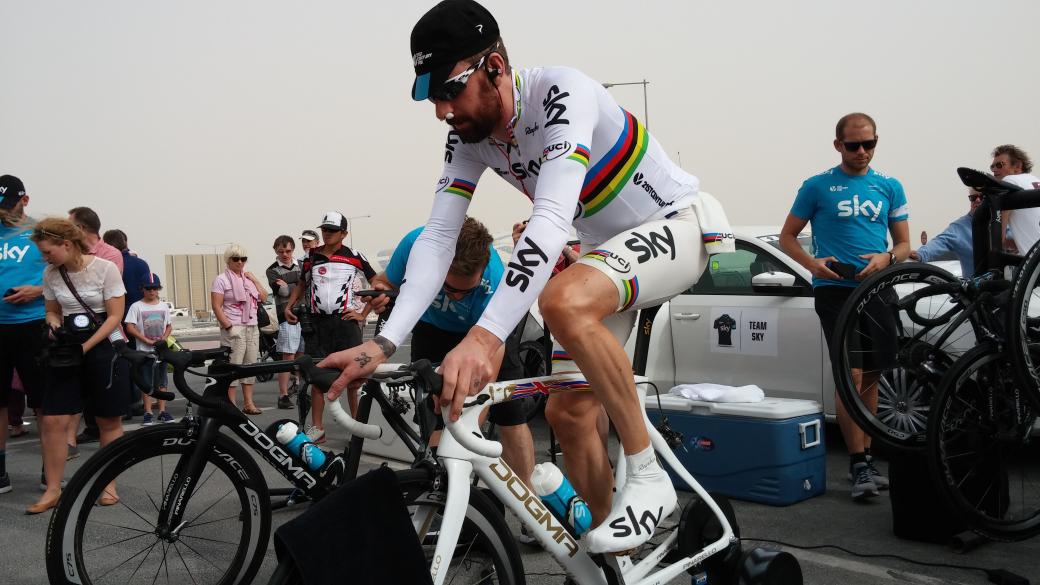 TT World Champ ready to roll
There is an article here.
Bradley Wiggins:
"I'm happy, it feels a good time to go on to other things.
I've done everything
,
I've had a lot of my success with this team. And to go out quite high on the top, and world champion.
Roubaix is the last one

,
it's the one I did well in last year (finished ninth), it's the one I like the most.
I'd love to do something there.
But everyone does want to win, everyone dreams about it.
Qatar is one of those races it's horrible to ride, no one really enjoys it. But for the Classics, it's the best preparation for that, because it's so hard.
I'm not overly concerned about that [
bad result so far
].
I'm not going to lose sleep over.
My priority is to stay safe
, race hard whenever I can and come out of it in a good shape for the next races.
I'll do the hour record in June
and then, it's one year until
the Olympics. I like the track.
I started racing on the track when I was twelve. I spent the first fifteen years racing on the track, and then I went to the road."