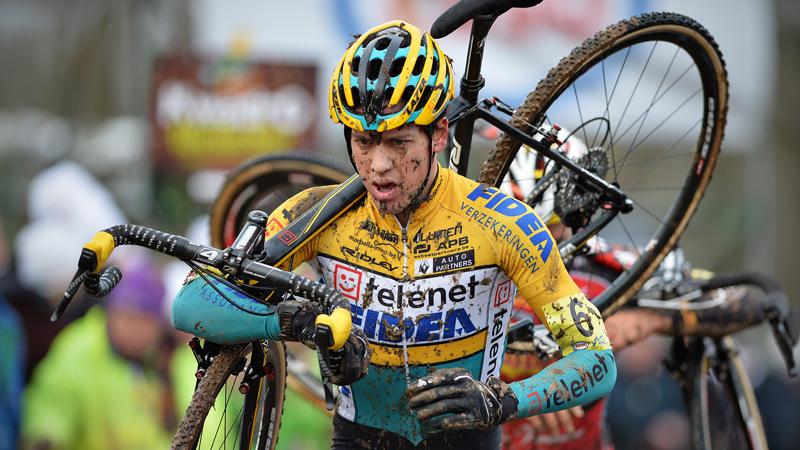 There is an article here.
The Belgian Federation finally decided: no bann for Tom Meeusen. The rider wasn't present this time but he tweeted from Mallorca:
"Whoehoew! After nearly three years, as I have always said .. DOPING FREE !! So happy."
According to the chairman of the Disciplinary Committee of the Federation there are "insufficient evidence" of doping. Meeusen risked a two years and a fine of 28,500 euros. According to the Federal Attorney Meeusen had abused of the drug Vaminolact, but the rider replied that he used small amounts of it to treat stomach and intestinal problems.
No sentence for Greg Van Avermaet and Bart Wellens yet

, accused of suspect frequentations with a doctor un-famous for 'ozone therapy'.