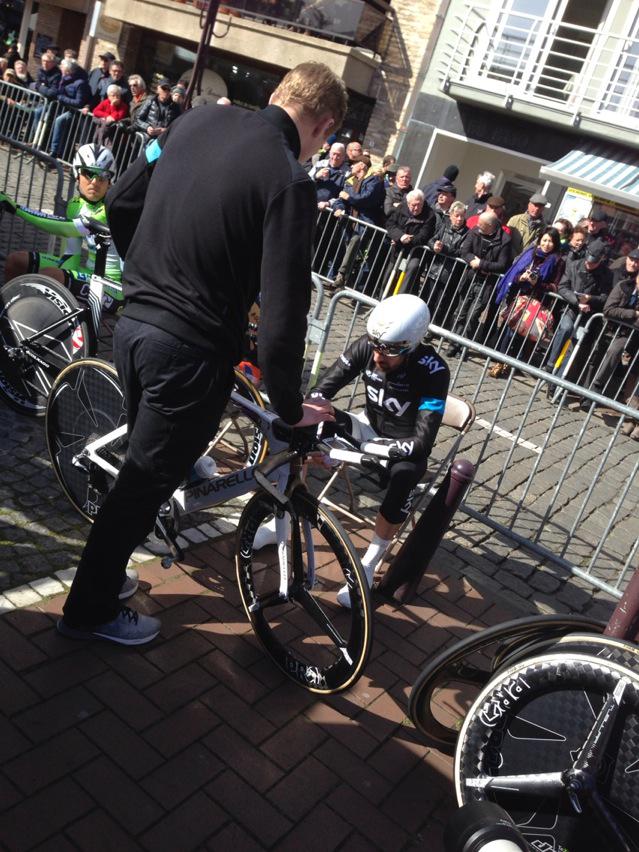 Wiggins before the start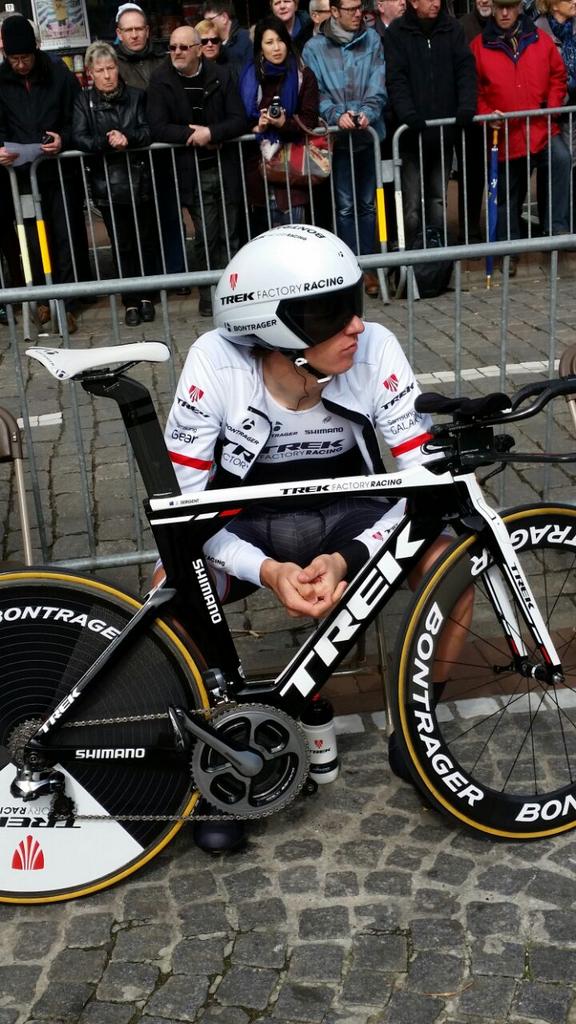 Jessee Sergent
What he wants, that he can.

Wonderful

performance by the

World TT Champion

Bradley

Wiggins

. Skill, legs and

will power. WOW.
Amazing the young Stefan Kueng. Very good Jessee Sergent and Guillaume Van Keirsbulck, but Wiggins was from another planet.
As far as the final GC is concerned,

Stijn Devolder and Alexander Kristoff final duel

was thrilling. Devolder is a hard fighter, he set a great performance...but he couldn't distance Kristoff, who kept the jersey.
"I think it was one of my first time trials as a professional back in 2002 and it's probably my last one on this level. So it's nice to win and it was certainly in my mind today and this week. I really wanted to win this one.
I think I was 11th the first time I came here and I've won here before in 2009. I've always liked this time trial, especially when the weather picks up. It felt horrible but I think it was the same for everyone. We raced this morning really early and it never feels like it's flowing and fresh. Everyone's trying really hard. I knew there was an opportunity to jump up onto the podium as well.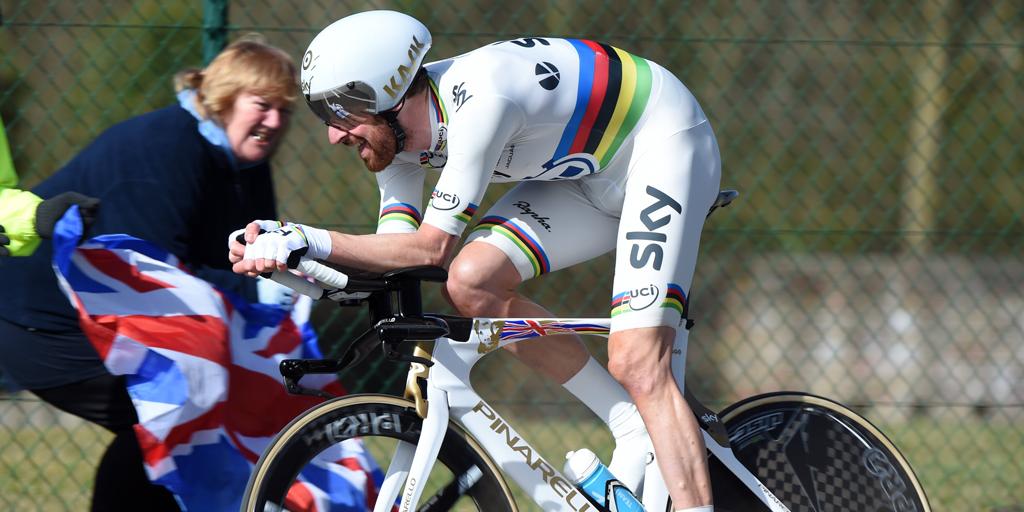 I've been at the front every day here and really committed to it. The team have done a good job in putting me there. The time trial there is a good test at the end.
I want to be at the final in Flanders with [Geraint Thomas] because I think that's where you can make the biggest difference. It's a big weekend. G's win last week only increases the interest. It's really good that now we've potentially got a British guy who can win Tour of Flanders. Not since Tommy Simpson have we had that."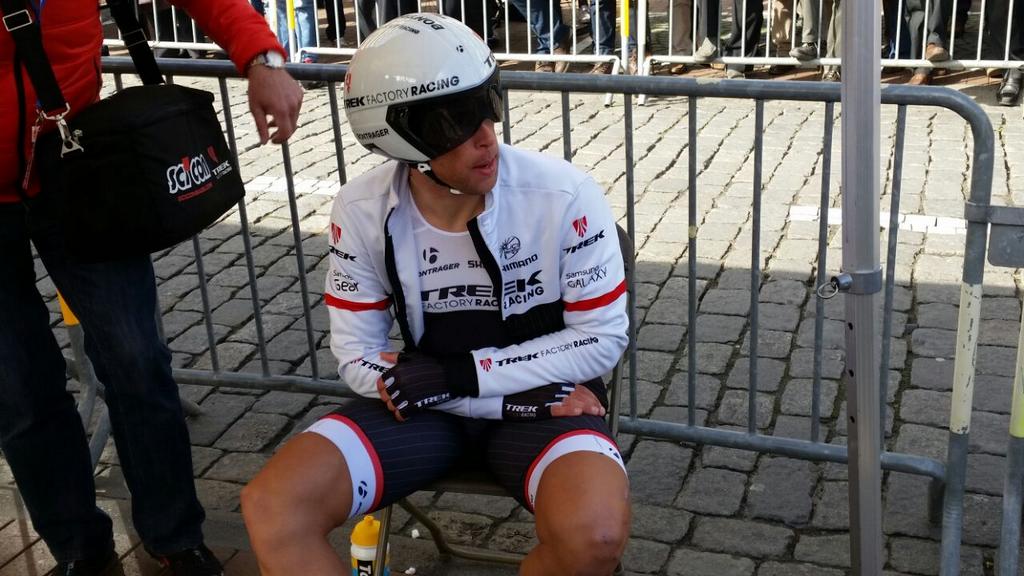 Stijn Devolder
Aleksander Kristoff:
"I was not able to win the time trial but I felt that I did a very good time trial. I managed to push the entire way and I am happy. This is maybe my best time trial ever. I was a little bit behind (Stijn) Devolder halfway through but I think I did better in the second half on the corners and I took a little time back there. I was a little bit scared at the beginning but I managed to keep a good tempo for the ride. This is a big victory, especially since I have not been this good here in the past.
I think I am as strong as last year. Not better, not worse, but my sprint got better. We worked on my sprinter's train. With Jacopo in the team many things changed. He was the perfect glue for our train. All seven teammates here were one nice group. I've done Flanders the last three years and I've ridden in Belgium a lot so I feel I know the climbs. It's not easy to win the Tour of Flanders but I hope my good legs are still there on Sunday and we'll see. I feel good. I am not unbeatable. Look at Sanremo. It can happen in Flanders too. On the other hand, in that race I was not yet at my best shape. Now I am."
Stefan Küng:
"In the last five kilometers, I struggled a little bit and that might have cost me a few seconds. But in general, I am very happy. I didn't know how my condition was when I came into this race, so to finish it off like this gives me a lot of morale for the upcoming races."
Stijn Devolder:
"I am happy to be on the podium again. One week ago in my crash I had thoughts that my spring season might be over, and I did not know at first how I would feel here. Kristoff had a great TT, and I have to be satisfied with second.
But the credit is all to my teammates, they did so much for me every race to protect me, and for them I was able to finish second today. This gives me confidence again; I am ready and looking forward to Sunday."
RESULTS
ITT
1
Bradley WIGGINS
GBR
SKY
35
17:49
2
Stefan KUENG
SUI
BMC
22
+10
3
Alexander KRISTOFF
NOR
KAT
28
+18
4
Guillaume VAN KEIRSBULCK
BEL
EQS
24
+18
5
Stijn DEVOLDER
BEL
TFR
36
+19
6
Jesse SERGENT
NZL
TFR
27
+28
7
Luke DURBRIDGE
AUS
OGE
24
+31
8
Julien VERMOTE
BEL
EQS
26
+34
9
Yves LAMPAERT
BEL
EQS
24
+35
10
Jens MOURIS
NED
OGE
35
+41
FINAL GC
1
Alexander KRISTOFF
Norway
KAT
28
12:19:10
2
Stijn DEVOLDER
Belgium
TFR
36
+23
3
Bradley WIGGINS
Great Britain
SKY
35
+42
4
Stefan KUENG
Switzerland
BMC
22
+50
5
Sean DE BIE
Belgium
LTS
24
+58
6
Lars Ytting BAK
Denmark
LTS
35
+59
7
Luke DURBRIDGE
Australia
OGE
24
+1:13
8
Julien VERMOTE
Belgium
EQS
26
+1:16
9
Yves LAMPAERT
Belgium
EQS
24
+1:17
10
André GREIPEL
Germany
LTS
33
+1:20