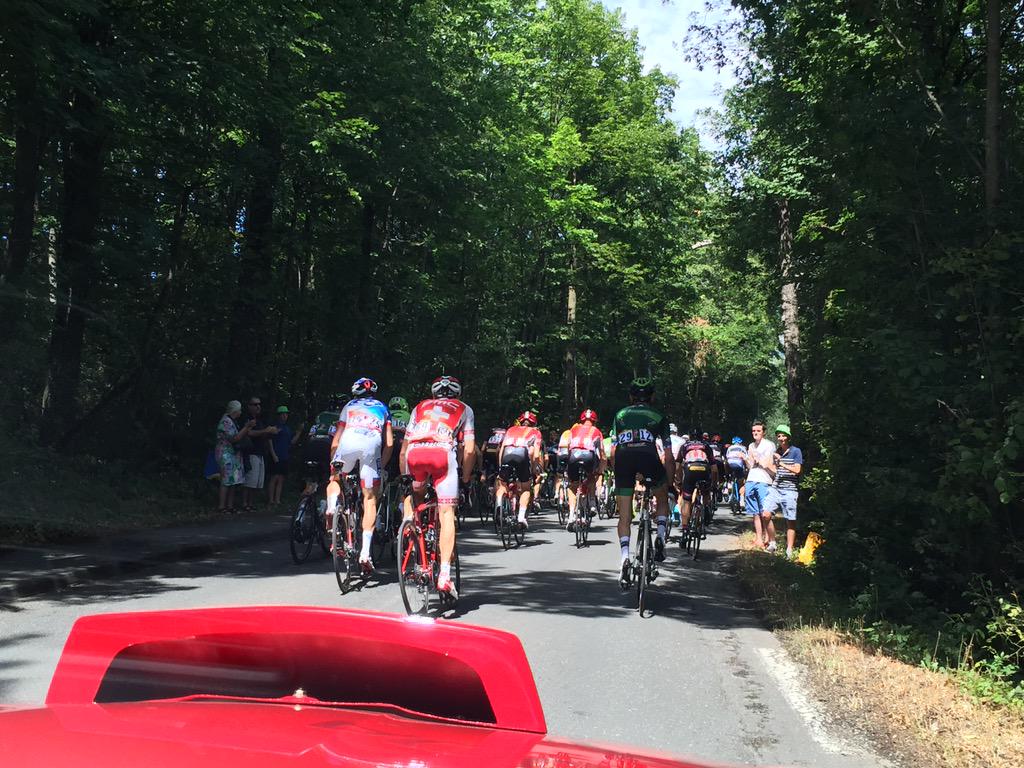 Fresh forests, high icy peaks.

The Tour still traumatised for

van Garderen's tearfully retirement.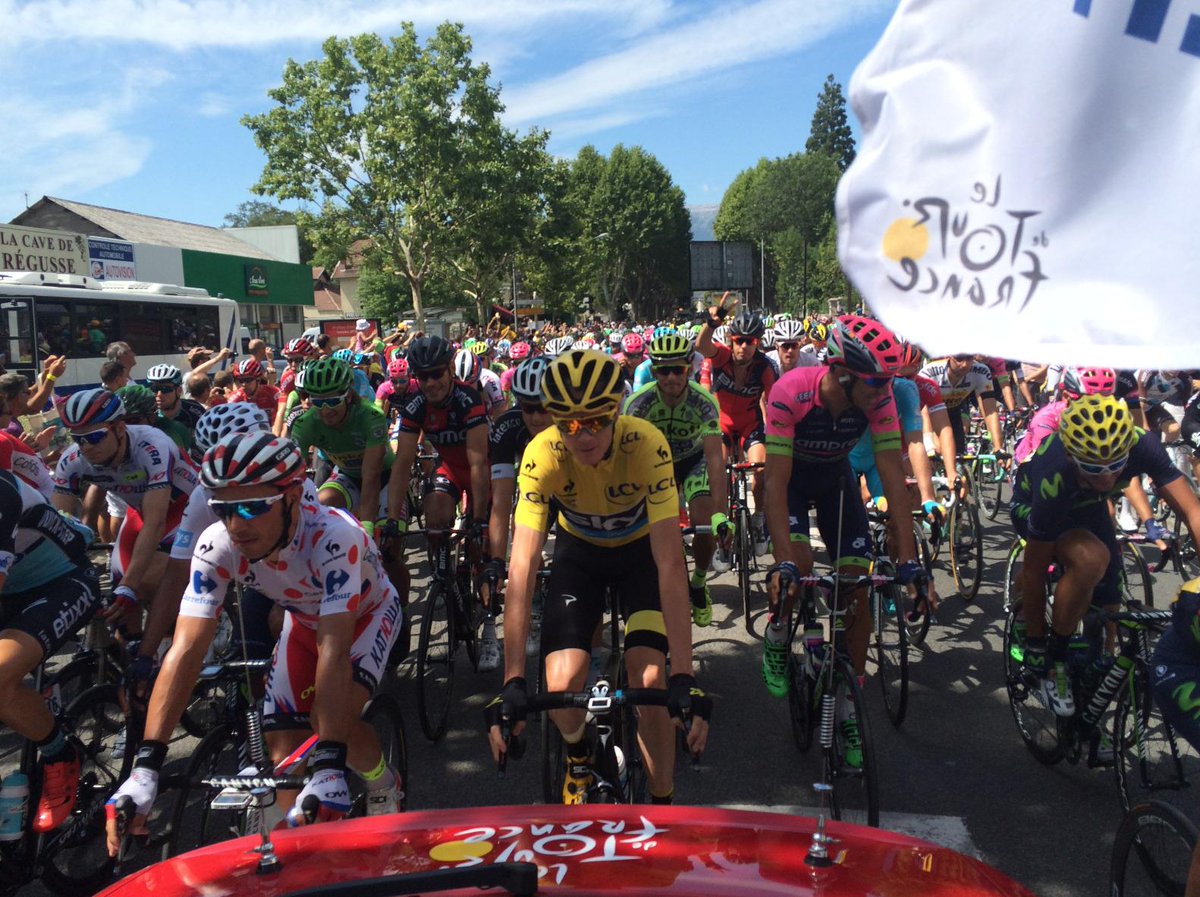 Start and soon the Col Bayard

(2nd cat) is 6.3 km long (7% average).

Attacks from the gun, a break-away goes

: they are DeGendt, Anacona, Arredondo, Bakelants, Bardet, Barta, D. Caruso, Castroviejo, Clement, Dennis, Fuglsang, Gautier, Hesjedal, Jungels, Kreuziger, D. Martin, Matthews, Pauwels, Pinot, Plaza, Preidler, Riblon, Rodríguez, Rogers, Rolland, Sicard, Talansky, Voeckler and S. Yates.

Rampe de Motty

(3rd cat). Purito

Rodriguez

is collectind points for the

Polka Dot Jersey

with determination and skill.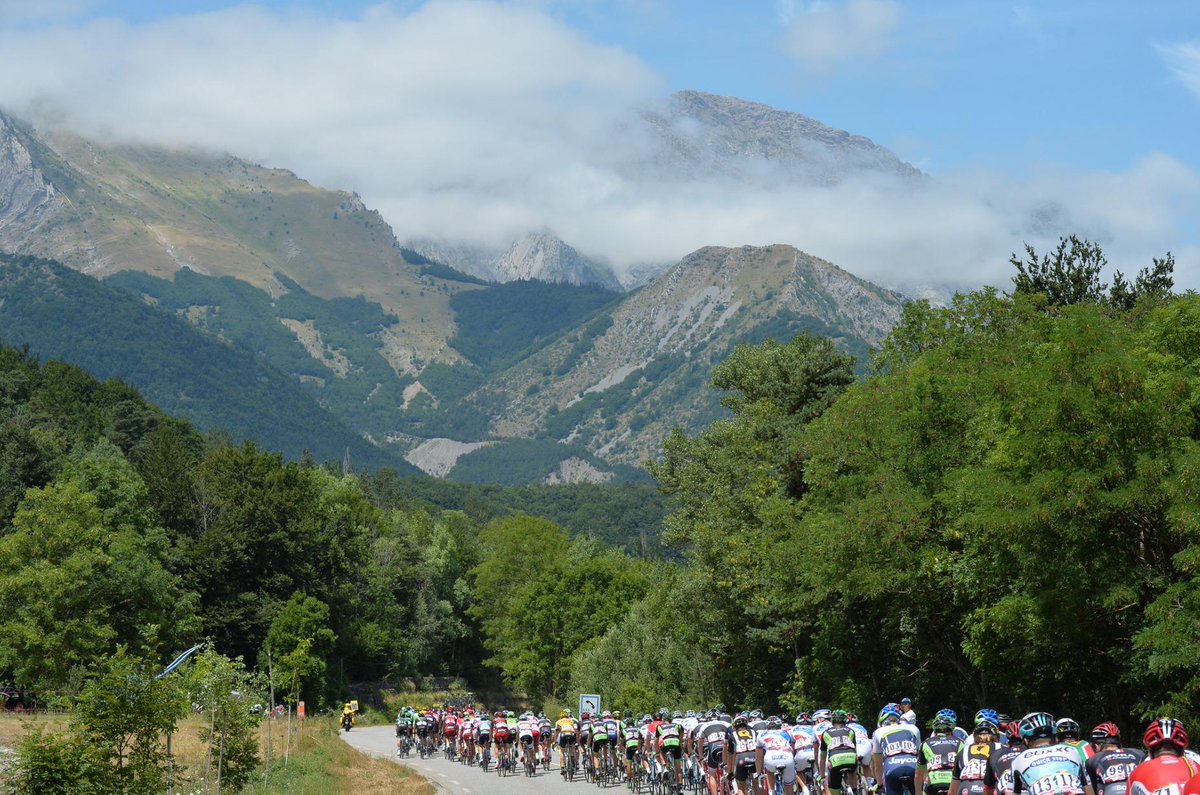 Côte de la Mure

(3rd cat): Rodriguez wins the KOM and keeps going, with DeGendtThomas, Clement, Fuglsang, Pauwels and Voeckler, but they are caught in the descent, 29 riders in front with a 4' gap

.
Col de la Morte

(2nd cat): 3.1 km and 8.4% average.

TFR is leading the chase

and the gap is decreasing. Purito wins the KOM and the break splits again and again is back together. Up and down in this waving stage they are a long tense line.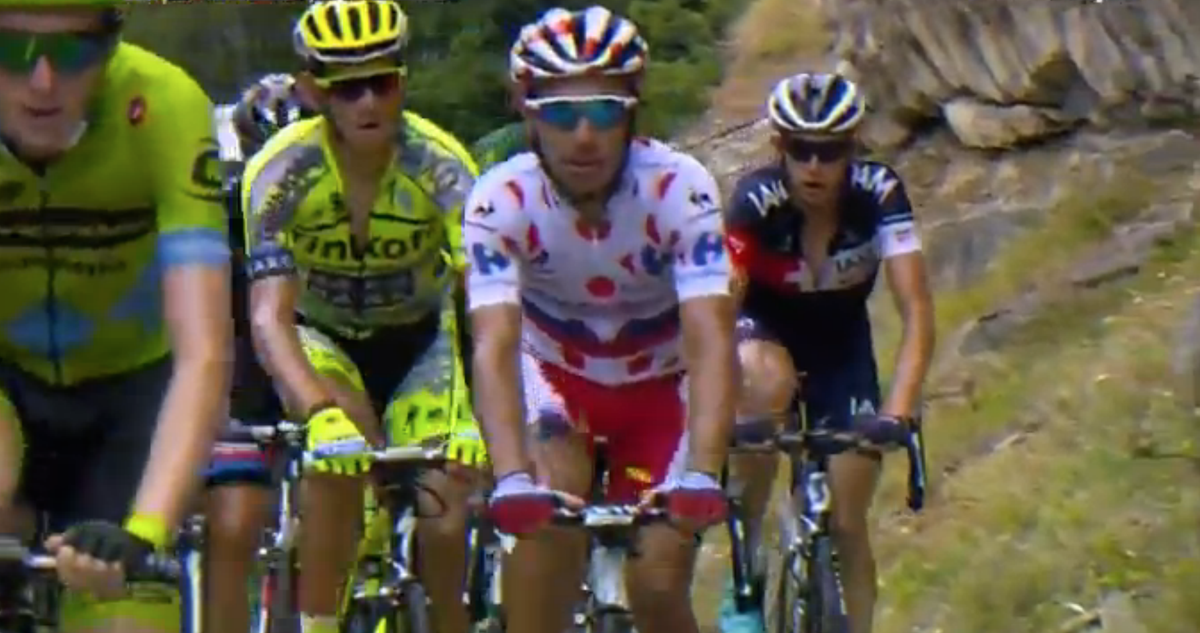 Intermdiate sprint: De Gendt

is first and keeps going, ten riders follow. They are: Anacona, Bardet, D.Caruso, Fuglsang, Gautier, Jungels, Rodríguez, Rolland, Talansky and Pauwels. The peloton has split

too

because TFR and Giant-Alpecin are working in front for Mollema and Barguil.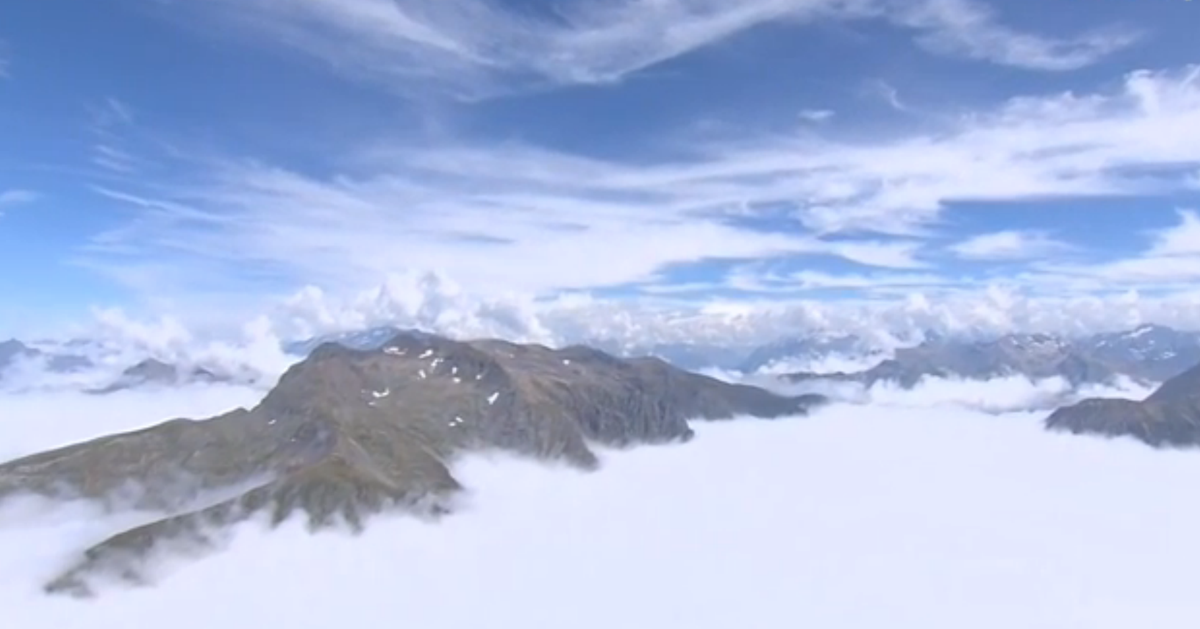 Col du Glandon

(HC): 21.7 km long, 5.1% average gradient. 9.5% max. The top is 39.5 km from the finish.

Big selection in front

- Gesink, Bardet, Rolland, Pauwels, Pinot, Fuglsang, Rodriguez, Jungels, Caruso, Anacona - and in the Yellow Jersey's group, down to 23 riders - Froome Quintana Valverde Thomas Contador Gesink Nibali Mollema Barguil Sanchez Kreuziger Cherel Rogers Roche Majka Porte Oliveira, Scarponi, Wyss, Poels, Perichon, Konig, Matthews. Gap is about 3'.

Barguil attacks, Frank

and

Gesink

join.

Porte

instead gets

dropped

.

6 km to the KOM Contador attacks

. Quintana looks at Valverde but Valverde doesn't move. Froome still escorted by three mates doesn't react. Contador quickly joins Barguil, Frank and Gesink. They have 40''.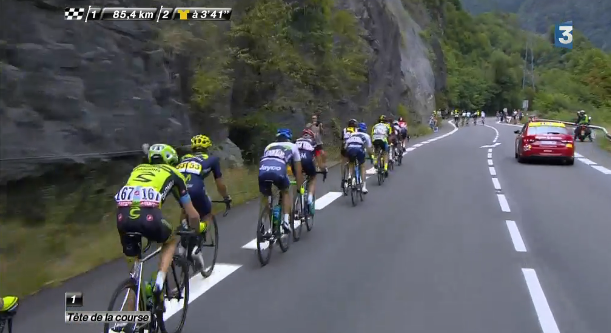 In front

a motorbike invests Jakob Fuglsang!

NO WAY! He fall, looks in pain but gets back on bike. 2 km to the KOM Nibali attacks. Thomas asks and Froome says let him go. Valverde attacks too. Both caught.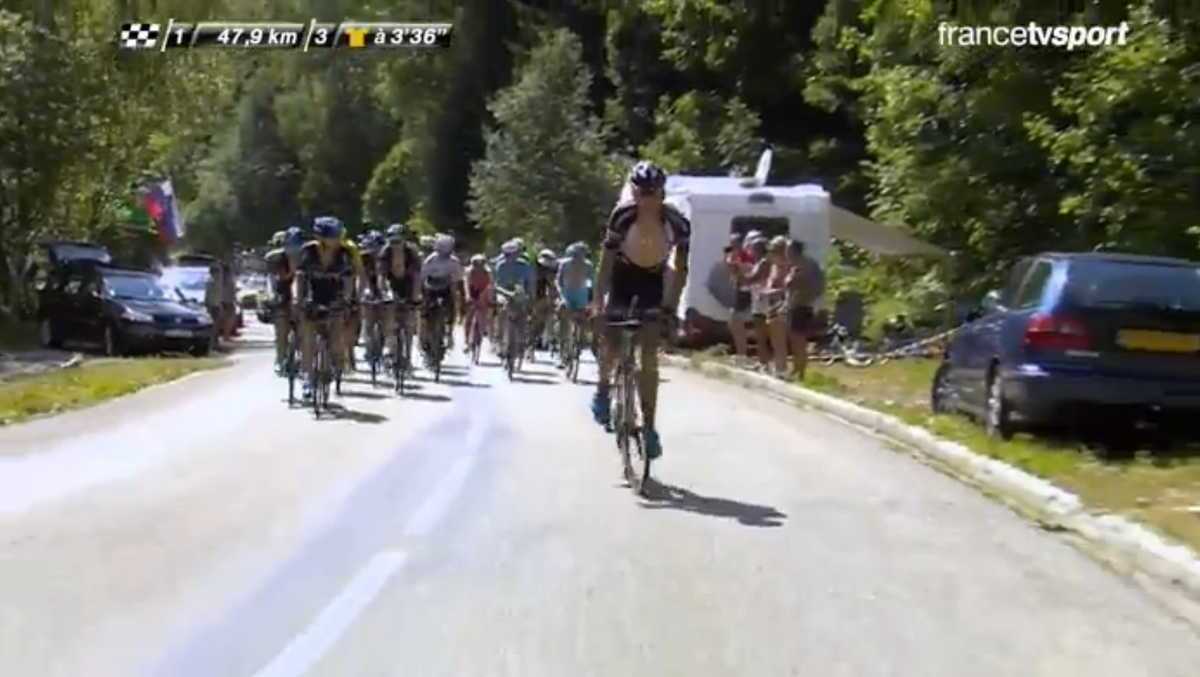 The break is atop: Bardet and Anacona get a gap

. Behind Nibali attacks again. Quintana follows. Froome doesn't react, Thomas keeps chasing on a regular pace. Valverde and Mollema get dropped. In front

Bardet goes solo and rocking the descent.

Behind Nibali is doing the same.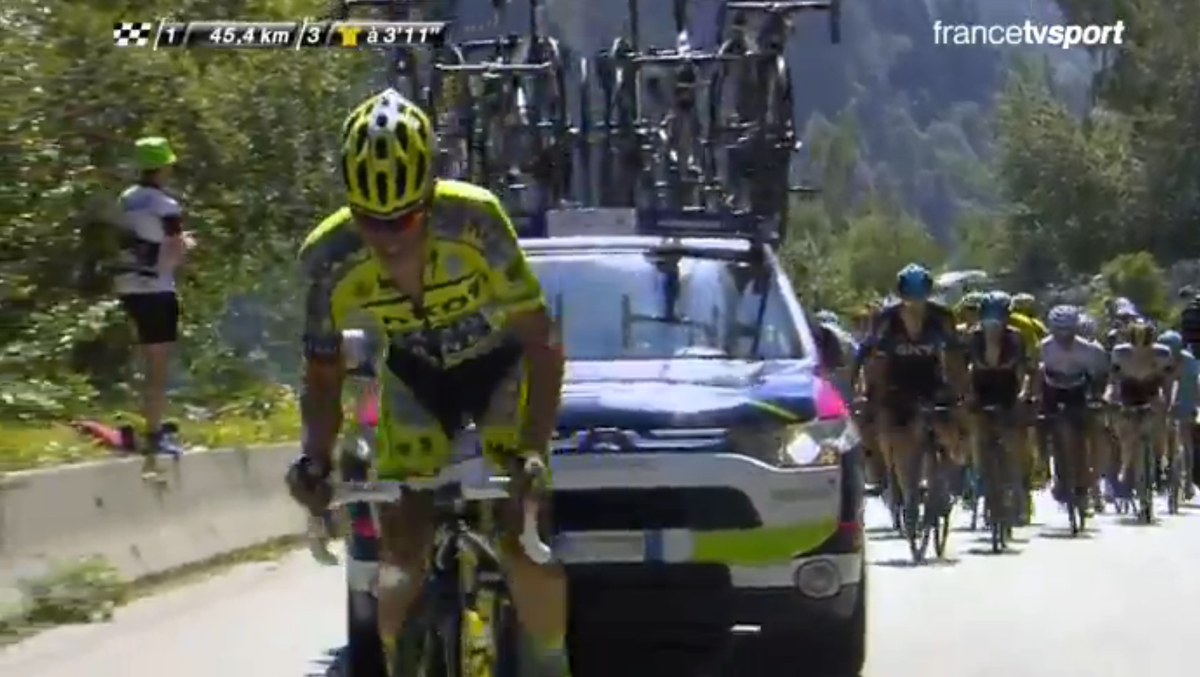 Contador, Gesink, Barguil and Frank are back in Froome's group. Also Nibali went nowhere. Several riders are coming back in the descent, including Valverde, excluded Mollema who is still chasing solo at 30''.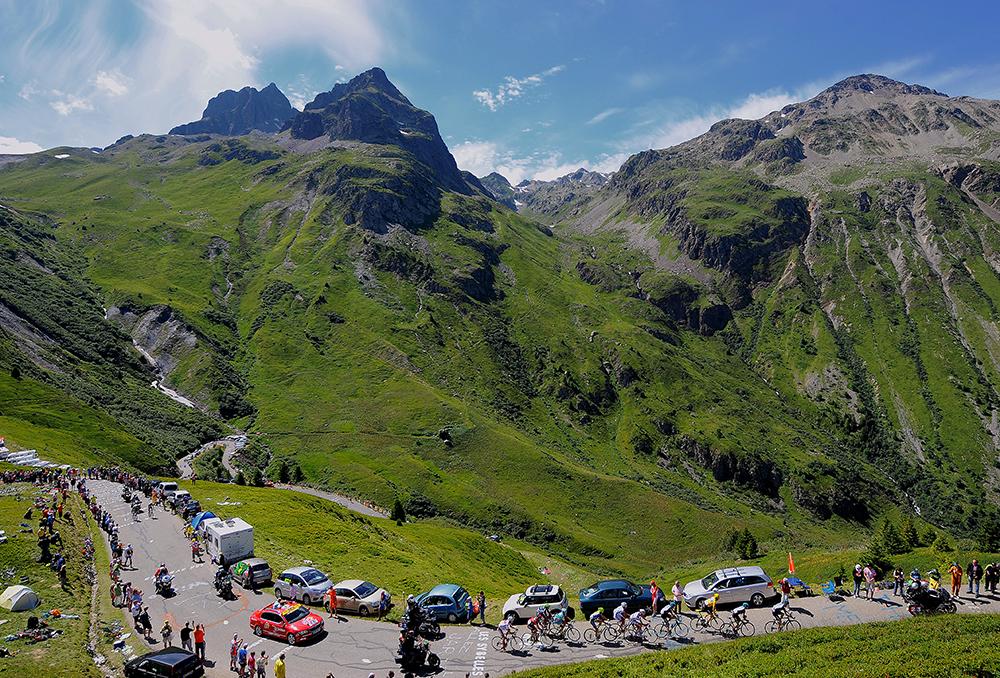 The last climb is coming: it's the

Lacets de Montvernier

(2nd cat), a climb of 3.4 km with 18 hairpins. The top is 10 km from the finish. Bardet is at the foot, the peloton at 3'.

Jungels attacks

the break,

Gautier,

Rolland

and

Anacona

respond.

Fuglsang

is chasing solo and quickly joins. In the peloton Mollema and Barguil are dropped again by

Gesink

who's forcing the pace.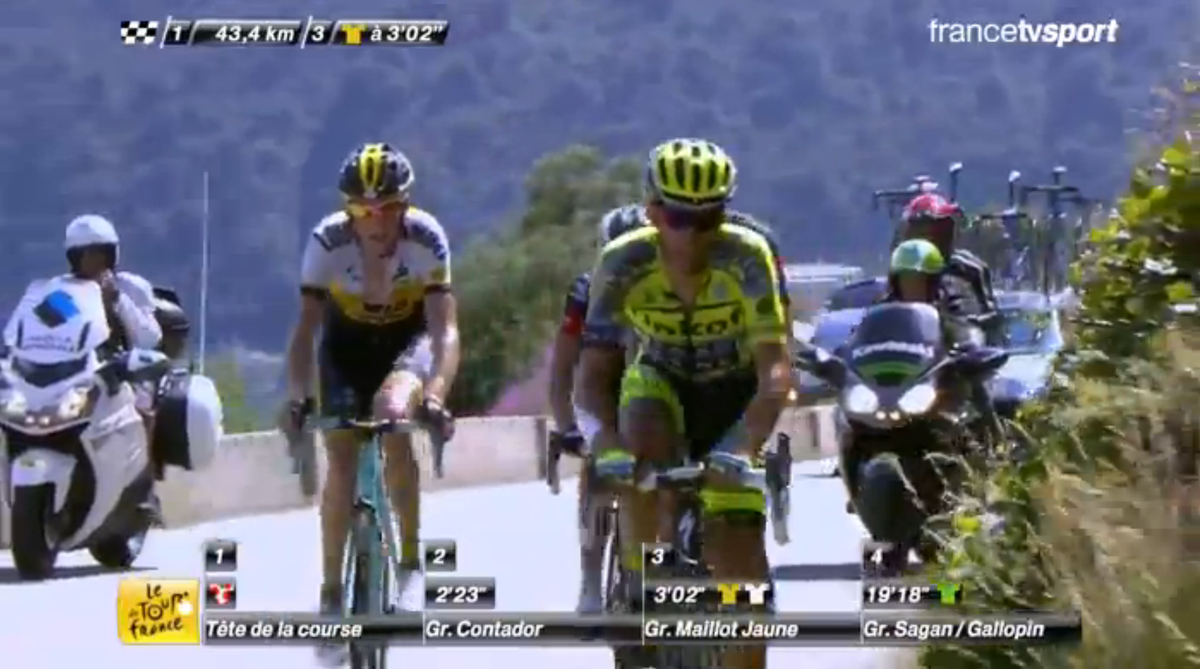 Nibali attacks but can't get a gap. In front

Bardet tops the KOM

with more than 40''

and flies down the descent.

Behind him

Rolland

went solo. In the peloton Barguil is coming back while Mollema and Sanchez are still dropped.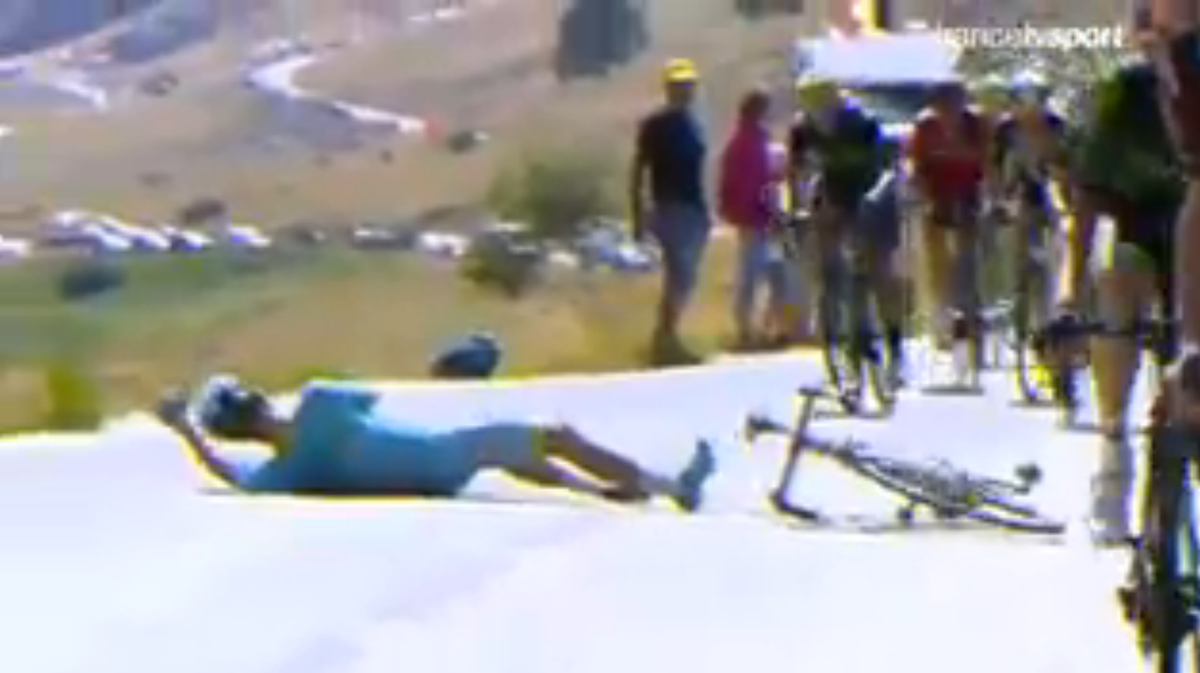 Bardet gets in the barriers, a huge crowd welcomes his thriumphe, he sent kisses and rises his arms. Pierre Rolland is second. Sprint for the 3rd place and Anacona wins.
In the peloton... nothing happens... again!
Romain Bardet:
"I knew the finale from the Dauphiné as well so I knew it by heart. The hardest part of the stage was to get into the break in the first kilometres. It was very hard and very fast early, but I had to get through that to get into this position. It was like being in a football stadium at the end, there was so much noise."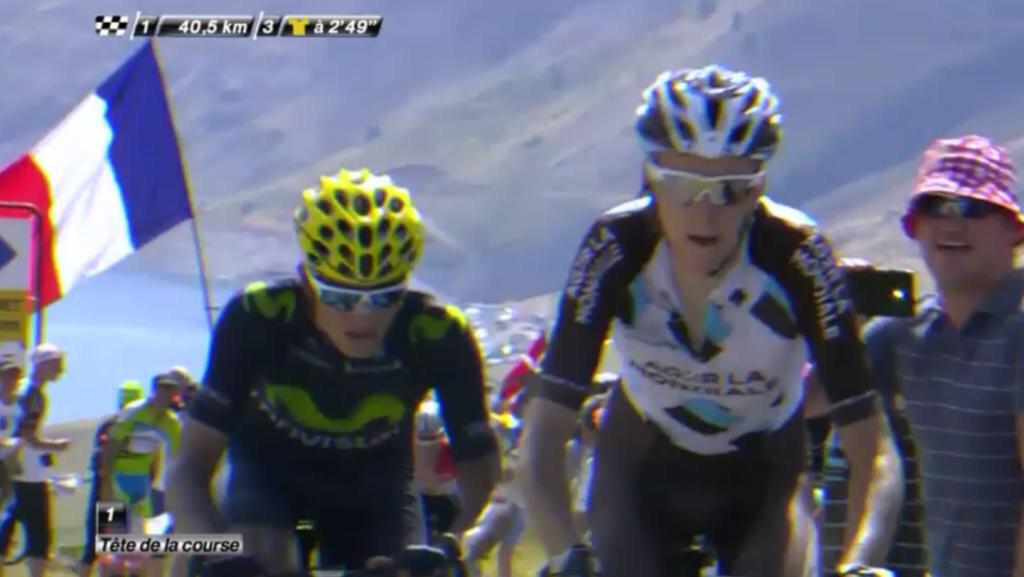 Serge Pauwels:
"It was the same story as the last few days with Sky setting a solid pace from the beginning but still a number of guys were getting into the break. I made sure I was up there again but today was a lot harder than any of the other days. I was really struggling in the beginning but I kept believing in myself. On the Glandon I was feeling better and actually went over the climb in the top 10 still. I think this was the best result I could do today, maybe I could have done a better sprint at the end for 3rd but I was the whole day fighting on my limit so I am happy."
"It was a tough day. We had to chase on the breakaway from the beginning, because there were some riders in it who are well placed in the overall. We took part in that chase as well. That's why it hurt me so much. They gave me a little bit of space on that climb. That was nice. They caught me on top of the ascent and in the descent, but I was able to ride on my own pace uphill. That's why I think it was a clever decision to attack.
I didn't feel so good at that moment [on the last climb] actually. I was in eighth position in the beginning of the ascent to Lacets de Montvernier, but it was twisting and turning all the time. I had to slow down and accelerate on and on. I didn't like that way of riding. That's why I decided to take the lead of the group and ride at my own pace. When you look at today from that position, it went quite well. But hurt a lot. Sometimes, you don't feel great in a race but you're still able to go through it. It was that kind of race for me, today."
Steven Kruijswijk:
"I felt good from the beginning of the stage. That's why I was able to be there for a long time. It's nice to feel that I'm improving and that I'm able to support Robert. I think that he has the chance to finish fifth in this Tour, so we go for it. Besides that, I'm looking forward to the stage to Alpe d'Huez because I never climbed that mountain before."
"I was with the last five riders who reached the top of the Col du Glandon today. That's no fun when you are used to something else. But I'm breathing through a reed at the moment. Does it make sense to keep going? That's what I've been thinking about, but to reach Paris is always a target. I don't think I'm too good to have that as a target. I won't quit. I don't have a fever, so it's not irresponsible. I'm not able to perform anymore, but you'd only quit two days before Paris when you don't have any other option."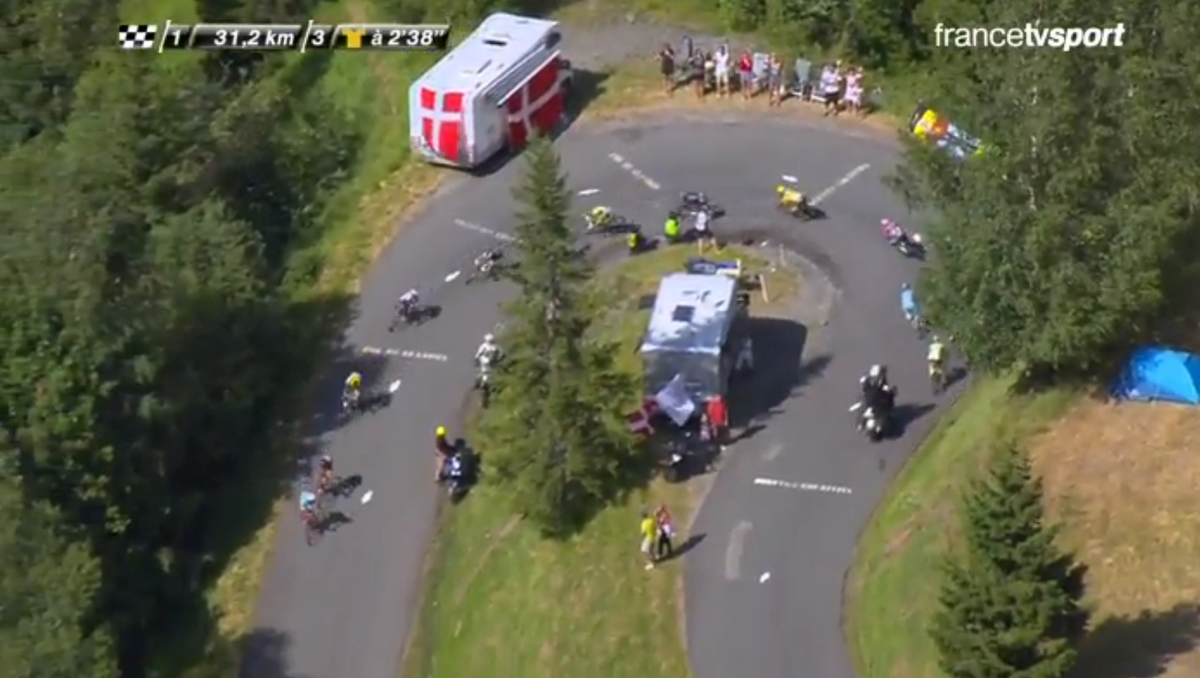 Jicé Peraud:
"Magnifique victoire de @romainbardet ! Une victoire de champion, après 40km seul en tête! Chapeau! #bravo #ALLEZALM"
Geraint Thomas:
"At the start @nicholasroche to our French DS, what's the English for *some French word*... You sure you're Irish mate?!?"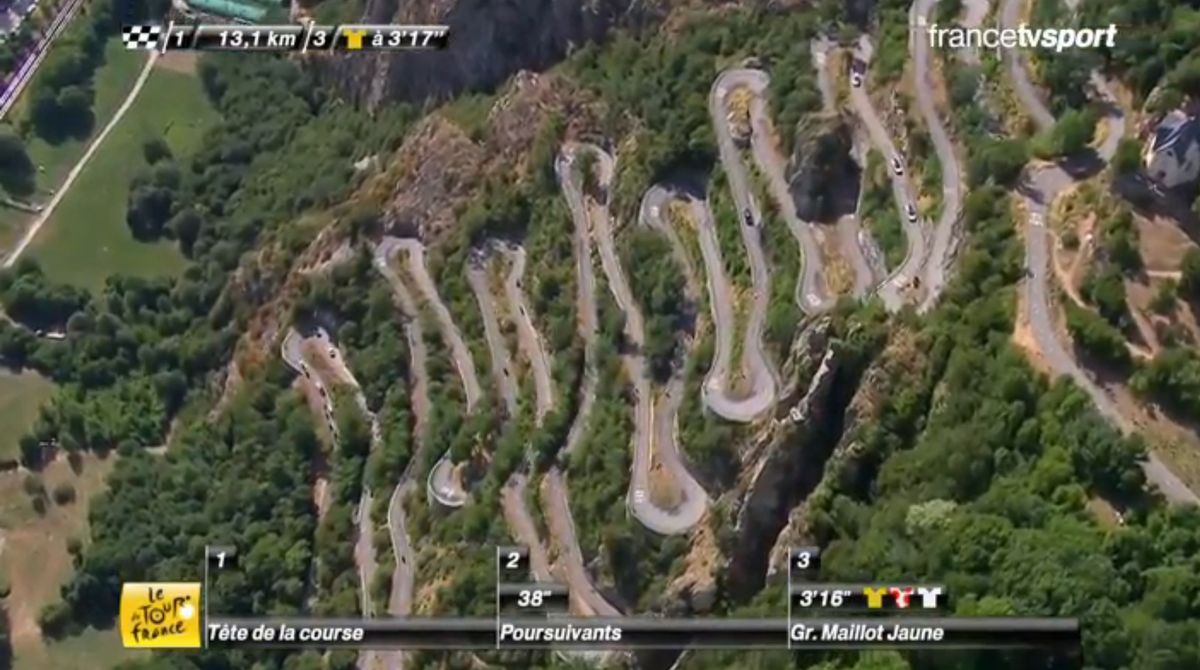 "Things worked out perfect today. Once again, our team was really strong and we had good numbers. We didn't panic when the other teams were attacking. When Contador tried, we knew we didn't have to react straight away as he's over six minutes behind Froomey, and that other teams would be worrying about him more than us. We followed the others over the top of the climbs and that last one [Montvernier] was pretty tough with all those hairpins, but it was ideal in the end and we've got two mountain stages to go.
We've been saying this since the start but morale is really good in the team and everyone's really up for it. Froomey's in great form so we're buzzing about that, and it means we can get that little bit extra out of ourselves as well.
For Froomey, he can look at it like he's only got an hour and a half of racing left on the remaining big climbs, and it's down to the rest of us to make sure he's in the right position heading onto those climbs."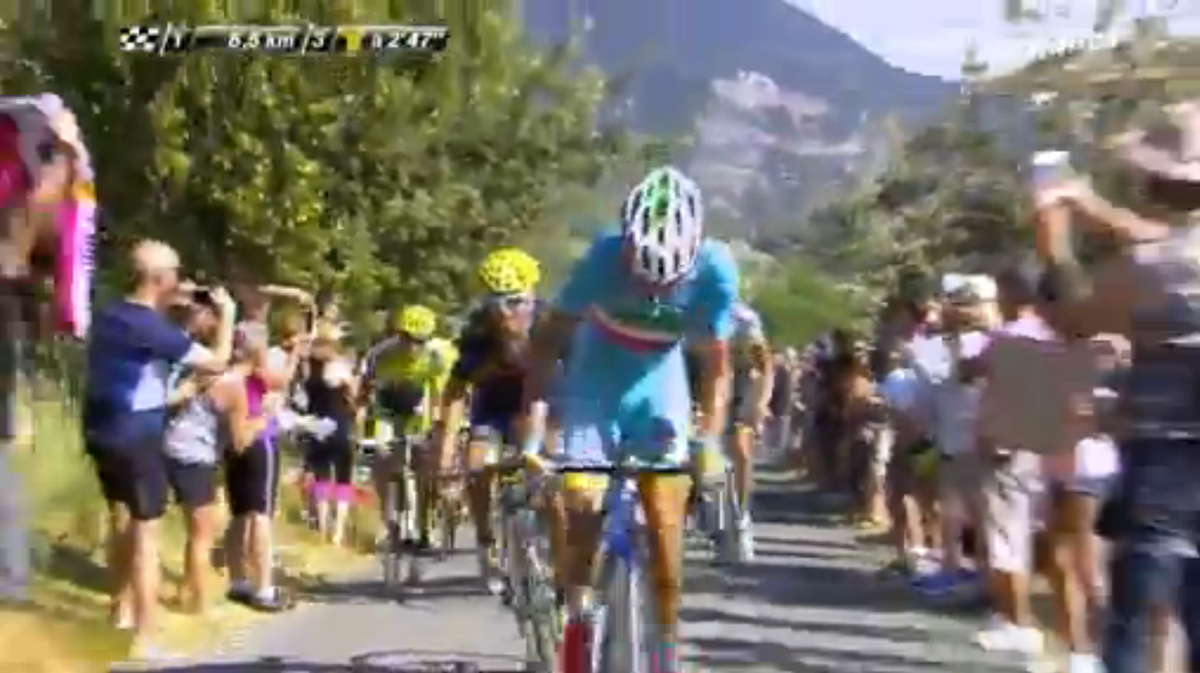 Nicholas Roche:
"So happy for my friend @romainbardet ! Great stage win!"
Alxis Vuillermoz:
"Journée galère pour moi. Mais je suis très content pour la belle victoire de Romain Bardet, qui est allé gagner de la plus belle des manières cette grande étape de montagne !"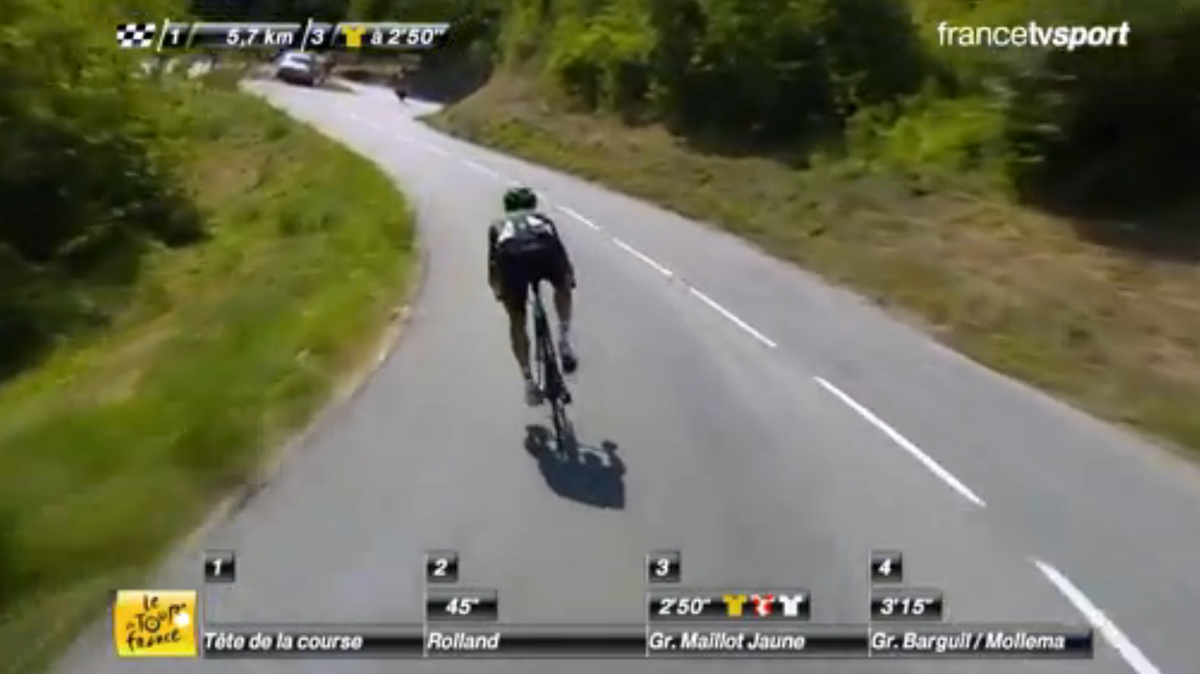 Luke Rowe:
"Incredible support from the Welshies out there today. Especially liked the 'oggi oggi oggi' up the Glandon today. Cheers boys !!!"
François Hollande:
"Mes félicitations à Romain Bardet magnifique vainqueur à Saint-Jean-de-Maurienne et bravo à Pierre Rolland qui offre le doublé à la France !"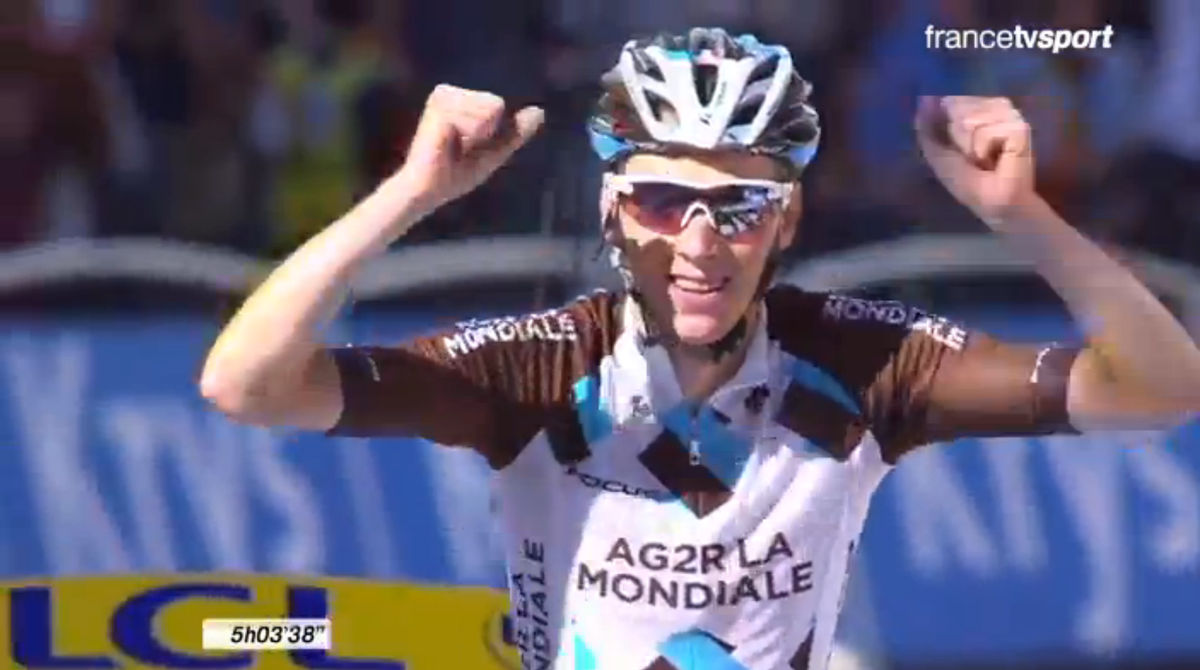 Richie Porte:
"Col du Glandon. Think I've found my new least favourite climb in the world."
Warren Barguil:
"I was not in the break and because there were a lot of competitors for my GC position my teammates spent a lot of energy to control the gap.
I attacked on Col de Glandon and got away. A strong Contador was there but the cooperation was not optimal.
On the final climb I couldn't follow the GC group, but in the descent that followed I gave my utmost and could return. I am happy that I finished in the GC group and won the sprint for the 10th place.
There are two days in the Alps left and I will give everything to regain my top 10 position in the GC."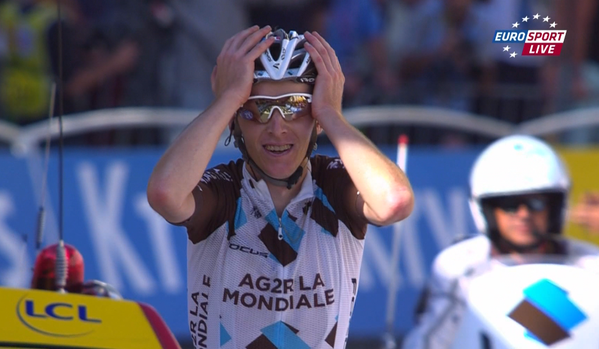 Chris Froome:
"I always had team-mates with me today and they all rode really well. That makes my job a lot easier – when they're so strong like that. We always had the situation under control today. We're getting towards the end now, with two short mountain stages left, but it's still going to be hard. I'm in good shape and happy with how I'm feeling. I was struggling a bit at this point two years ago whereas this time around I'm much more confident. I've only got Nairo Quintana and Alejandro Valverde to really look out for now.
Geraint's ridden a fantastic race. If you think back to the first week, with the crosswinds and the cobbles, he was right there, and again that second week in the Pyrenees. It would be the dream for us to have two riders on the podium in Paris, but the yellow jersey is our main focus and that has to come first.
Tomorrow is a critical stage which such a difficult start in the morning. The Tour is really evolving with so many races within the race with teams going after other jerseys and looking to defend their own GC positions. A lot of riders will want to get in the breakaway but I'm sure we'll keep hold of things and we're all want to finish the job off."
Bob Jungels: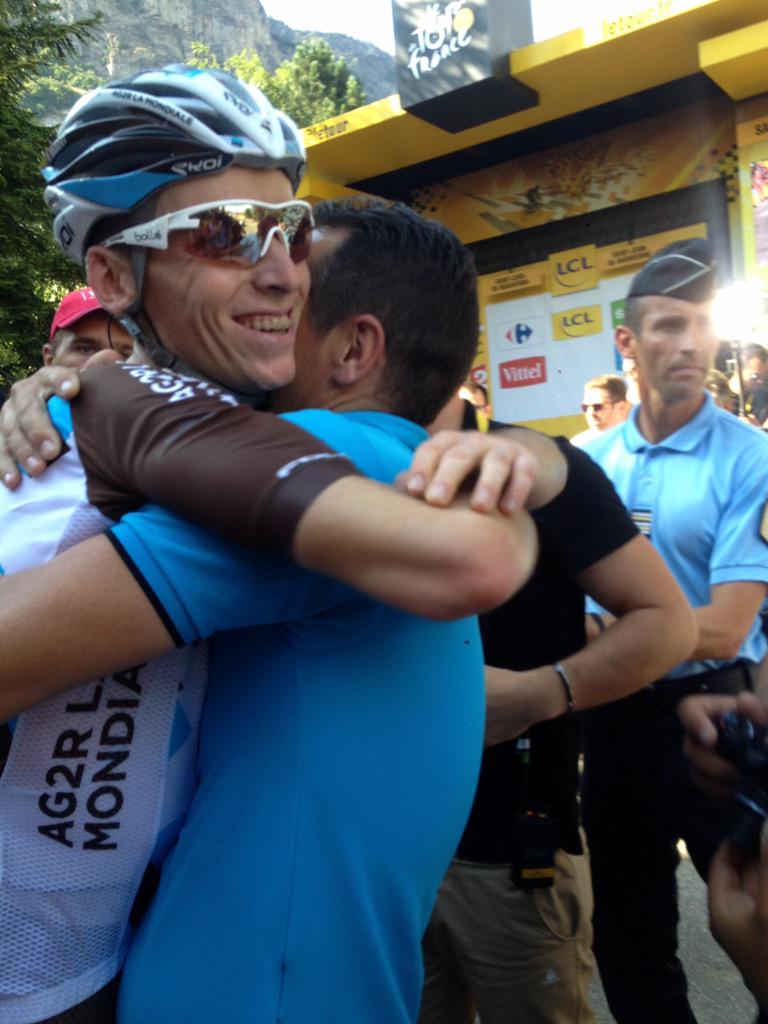 "We were in a pretty good position in the break with both Julian [Arredondo] and myself, and we didn't have to do much work with the dangerous guys there like Bardet. But it was really hard even before the Glandon, the group was really fighting and it was up and down all the time and I was not feeling super good. But I could see that the others were also suffering and that gave me some morale."
Bauke Mollema:
"We were pulling with Markel [Irizar], Stijn [Devolder] and Gregy [Rast]. We had two guys in the front and we wanted to go for the stage win too, but with dangerous guys for the GC there we didn't want to give them too much space like yesterday with Mathias Frank so we pulled together with Giant (Alpecin) to keep them in a certain distance. And that was a good tactic for today, and in the end Bob still had a chance to fight for the stage win."
Alejandro Valverde:
"I had to close a couple of gaps and was suffering from a bit of flatus, so I had to reduce my speed for a bit and take some air - I knew I would be back into the group after the downhill. I crested really close to them, about 10" down, got back into the group and everyone could see that everything was alright afterwards, it didn't go further. It was a really demanding day and we got through it safely; there are two really important still left, short stages yet enormously demanding, and I hope to recover well. We came here to fight for victory with Nairo and if I make the GC podium, it will be fantastic, but I have a clear role and goal and I'll follow it until the end."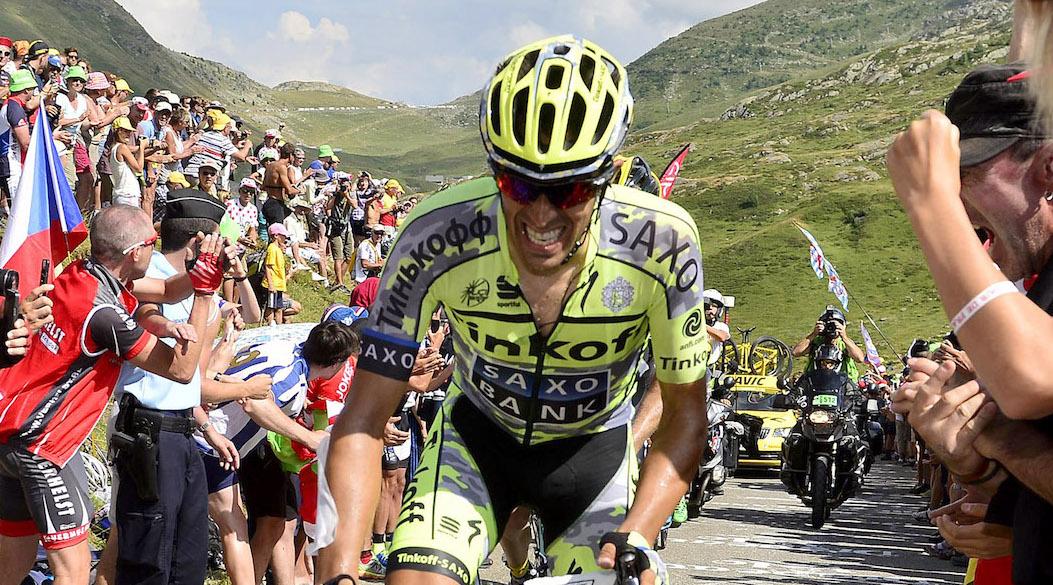 Nairo Quintana:
"Alejandro suffered sort of a small crisis there and we had to ride more cautiously so we could get him back into the group and recovered. We hope tomorrow's stage will be a good one for us; mountains remaining in this Tour are different and we had to remain a bit more calm today, because no real differences could be made at the finish considering the final profile. It's really important for me to have Alejandro close - he always helps me out, closing the gaps and with everything. We'll play our cards differently tomorrow."
Alberto Contador:
"This was one of the toughest days on the bike. I wanted to try things and see what could be done but at the end we didn't achieve anything in particular. I dropped Valverde on Glandon, this always brings confidence but the only thing I now focus on is to recover. It was a very hard stage and my attacks were more driven by the heart than the legs. I was able to observe a few things and we will now see how I recover for tomorrow. In order for Valverde not to be on the podium, a catastrophe must take place. He has an incredible opportunity and just by doing things the right way it's impossible for him not to reach the podium. The sport of cycling is like this and we will have to take it day by day"
Rafal Majka:
"I think we had a good strategy and I stayed in the group with Alberto. This is the last week and I always feel good during the last week of the big Tours. The race is not finished and we still need to fight to make it to the podium. We need to do a hard race for Alberto to make a difference. When we create a hard race, Alberto normally feels good and I think that he was okay after his crash yesterday, so it was not bad but we must fight to open up the podium. Yesterday I didn't feel well after the crash I had on stage 16 but I was better today and I hope to continue like this."
Peter Sagan:
"I wanted a day of a little more rest but still we did a lot of climbing and gained a lot of altitude meters so it was a very hard day. I actually tried one time today to go in the breakaway but it was too late because the group was too far away already. But after that I was actually happy because I was able to take it a little bit easier. From the first climb to the finish we kept a high tempo and I could feel that I had been in the breakaway for four stages in a row. Today I also got some energy from all these great and crazy Slovakian supporters. Many of them are old friends from my cycling club back home and they are really crazy, which I like and it's definitely cool to see so many Slovakian flags. But we will see how the next days in the Alps go and how I am in Paris."
Mark Renshaw:
"Yesterday at the end of the stage I came down with a migraine before the final climb, and the pain never went away overnight. I woke up with the same pain this morning. It's pain from really stiff muscles in my neck, and that pain from the stiffness has gone up into my head in the form of a migraine. It just cut all power in my legs. Every hole, every bump, every rough part of the road I could feel the pain in the back of my head with this stiffness in my neck. I've never experienced anything like that before. Together with the team we decided for me to stop. There is no way I could keep going like this. I already knew when I woke up this morning that it'd be hard to finish the stage. The pain was so intense and never lessened. It's a shame that I cannot finish this Tour de France after riding with my teammates for two and a half weeks. Especially since I was getting ready for Paris on Sunday and my legs were okay. I'm really sad about it, especially since I can't be there to help Mark Cavendish on Sunday in Paris. But I will absolutely be there on Sunday to give my full support to my teammates in any way I can, and I wish them the best of luck in these final two days in the Alps before then."
RESULTS
STAGE
1 Romain Bardet (Fra) AG2R La Mondiale 05:03:40
2 Pierre Rolland (Fra) Team Europcar 00:00:33
3 Winner Anacona (Col) Movistar Team 00:00:59
4 Bob Jungels (Lux) Trek Factory Racing
5 Jakob Fuglsang (Den) Astana Pro Team
6 Serge Pauwels (Bel) MTN - Qhubeka 00:01:01
7 Cyril Gautier (Fra) Team Europcar 00:01:50
8 Damiano Caruso (Ita) BMC Racing Team
9 Andrew Talansky (USA) Cannondale-Garmin Pro Cycling Team 00:01:55
10 Warren Barguil (Fra) Team Giant-Alpecin 00:03:02
GC
1 Christopher Froome (GBr) Team Sky 74:13:31
2 Nairo Quintana (Col) Movistar Team 00:03:10
3 Alejandro Valverde (Spa) Movistar Team 00:04:09
4 Geraint Thomas (GBr) Team Sky 00:06:34
5 Alberto Contador (Spa) Tinkoff-Saxo 00:06:40
6 Robert Gesink (Ned) Team LottoNL-Jumbo 00:07:39
7 Vincenzo Nibali (Ita) Astana Pro Team 00:08:04
8 Mathias Frank (Swi) IAM Cycling 00:08:47
9 Bauke Mollema (Ned) Trek Factory Racing 00:12:06
10 Romain Bardet (Fra) AG2R La Mondiale 00:13:02
JERSEYS
Yellow: Froome
Green: Sagan
Polka Dot: Rodriguez
White: Quintana