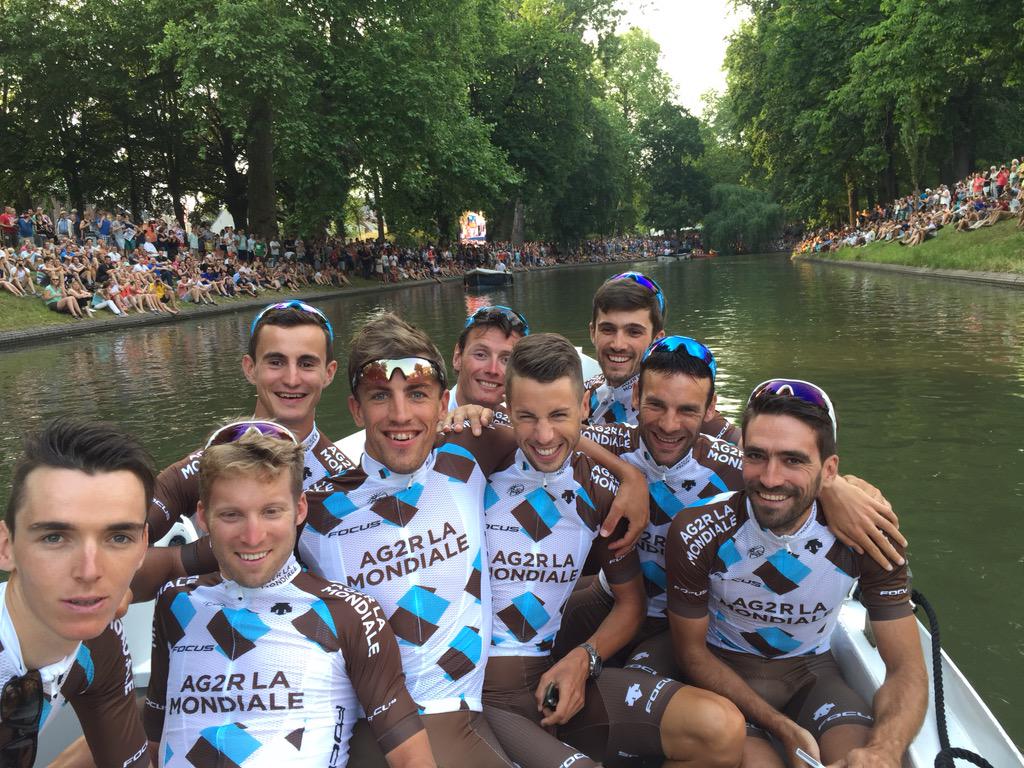 The original French is HERE.
"Here we go. Tomorrow [today] at 16h10, race number 19, I'm going to start in the second Tour de France of my career. Since Tuesday, we get step by step in the action. Recon of the pavés du Nord, a première for me, training, recover, meeting. Also the pressure grows step by step now, I'm eager to get started [he said to 'unstitch']. Thursday has been a true marathon.
On the menu, some biologique tests before the Tour, a training session, the press conference, the traditional meeting organised by ASO for the riders, then the official presentation before to be back to the hotel just before 9pm and finally to stop walking and getting on bike, to take a rest.
The presentation has been really nice. We arrived by boat on a canal before to snake by bike in the midle of an incredible crowd. Holland is called the country of the bikes and it's true.... In the streets of Utrecht you meet cyclists everywhere riding every kinds of bike, sometimes in costume, always smiling.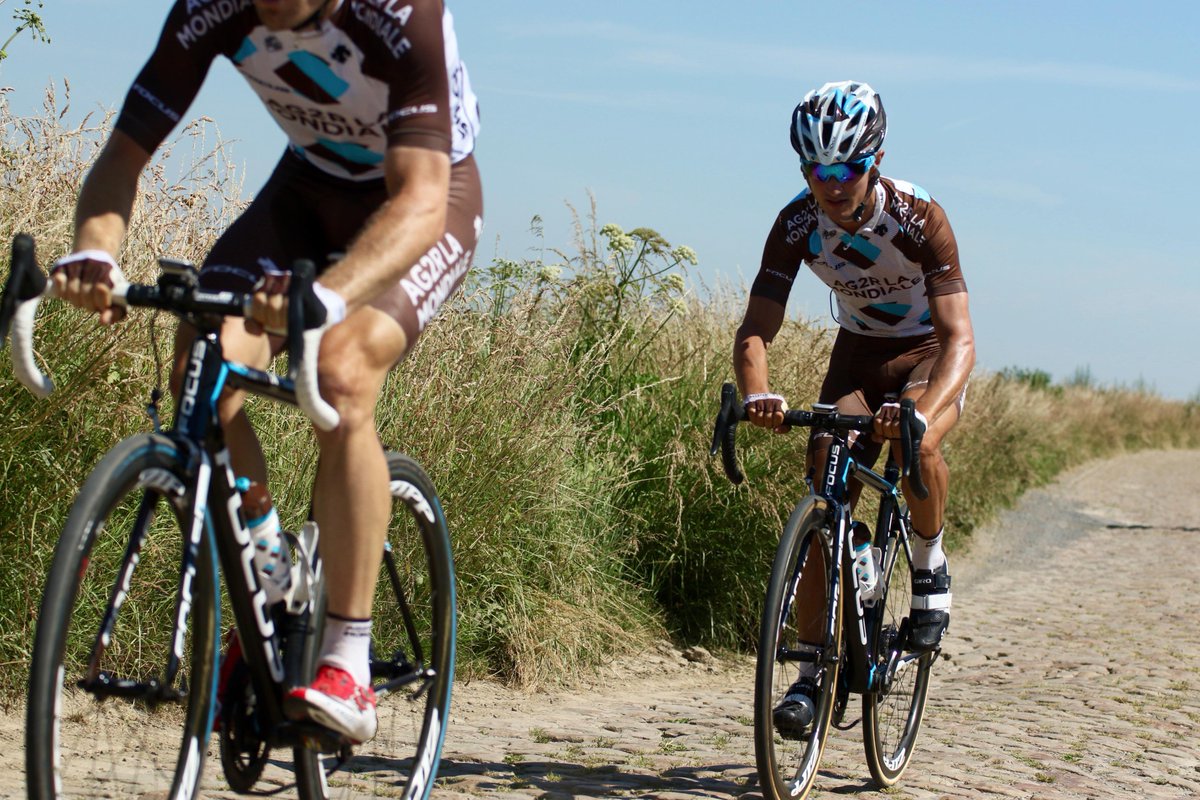 In front of the crowd I really felt the passion of Dutches for cycling. People knew us and recognised us. A word, a smile... You try to respond at least, to sign and to pose for the selfies. It isn't always possible, unless we arrive to Paris in Octobre.
In spite I'm no more a begginer, the size of the Tour de France is always impressing. It's a race you tame and respect because it's unlike any other race. To take part in it is an honour and a joy.
I hope it's going to be good for me. The whole team AG2R LA MONDIALE worked a lot to be here, on stage and in the race. We are serene and ambitious.
Ready to fight... Bring on tomorrow [today], 16h10…"