So yesterday, after a

car tetris

in Angus Edmon's style, my dad left a VERY hot Florence -

the hottest city in Italy

, about 35 degrees -

with our bikes and wheels

toward the seaside

. My son and I traveled

by train

carrying just a small bag. Last night I was simply

shattered

: tired, moreover suffering for the heat. For dinner we ate an icecream - the smallest 2.10! welcome to Forte dei Marmi - and

we walked to the beach in the fresh air of the sunset. Finally breathing.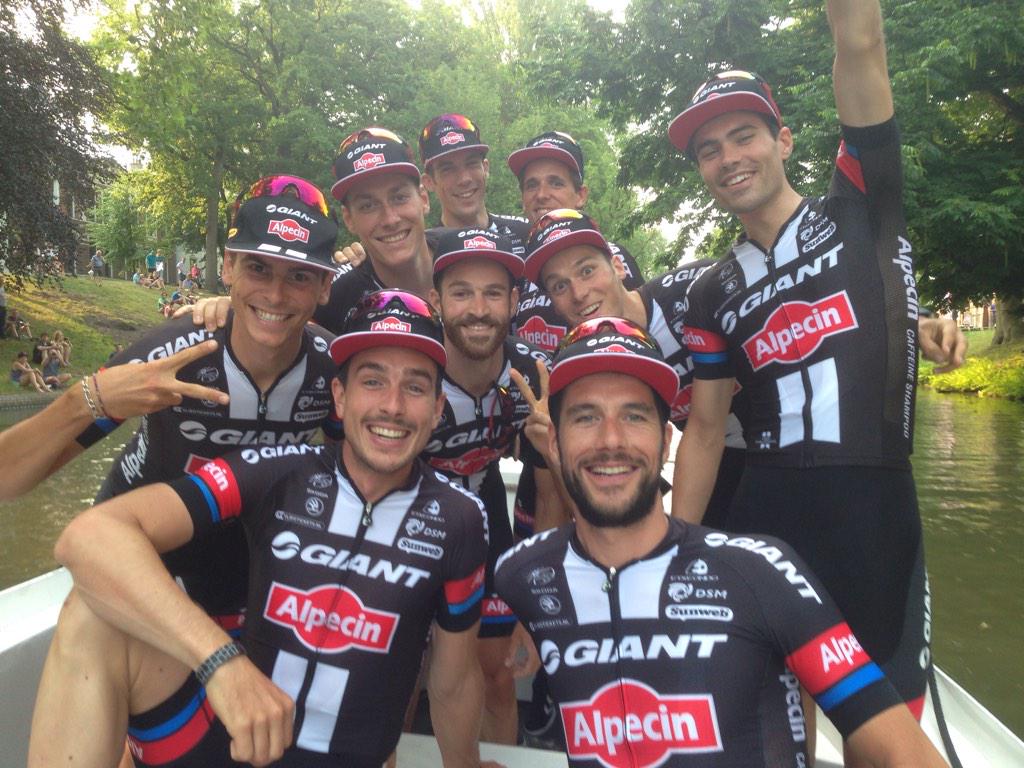 Meanwhile

the Tour de France

teams were presented in

Utrecht.

Riders

arrived on a boat by the river, in the pictures they look like happy school boys. It's a moment they will never forget.

Today they trained for the last time, took a deep breath and got

in the 'zone'

hopefully: they need all their focus, all their determination.

A little empty space in their mind

from where to start the race.
This morning

I got up early and rode my bike

. It was nice but awfully hot, too hot. I went from Forte dei Marmi to Marina di Carrara, at 8 am.

Few traffic, the beautiful view of the sea, so calm, and the white marble mountains in the distance. Gutted to be not in Utrecht

for the teams press conference in spite I had got so many invitations, I stopped and looked toward the white big building at the end of the bay: the 'colonia Olivetti'...

Memories of another race

, some years ago, a Team Time Trial,
Tirreno-Adriatico, an exhausted Andy Schleck.

My life after Andy seldom includes attending races on place

, I prefer to save money for something else or I just lack of motivation.

Anyway, I'm here and missing the Tour.
I rode back and went to the beach, took a bath in the sea, almost faint for my low blood pressure. Ok, bring the Tour on.