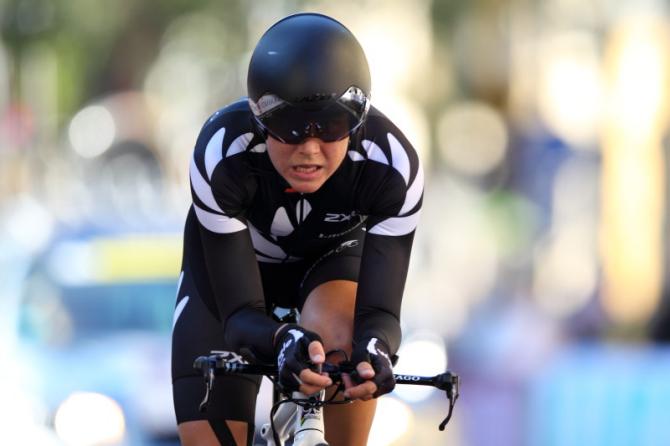 1. Linda Villumsen
2. Anna van dn Breggen +2.54
4 Garfoot +9.32
Linda Villumsen:
"I was so used to being second, third, fourth or fifth. It was a day where everything played out my way. I started to believe in it about halfway through, even though I didn't have any split times and I didn't know what was going on behind me. I just gave it what I could and felt really good all the way. I thought maybe this is my day.
I arrived there, and Armstrong was there. Kirstin is a person I look up to and have for many years, so being ahead of her was quite a special feeling. Every minute is a very long minute [in the hot seat]. Just sitting there waiting for everyone to finish was very hard.
I don't know what the conditions were for the starters. It's always tricky in a time trial, especially when we're sent off in heats. The temperature and wind, the weather conditions can change. Last year a couple of us got rained on in the end. You never know. It's part of the time trial, I guess."