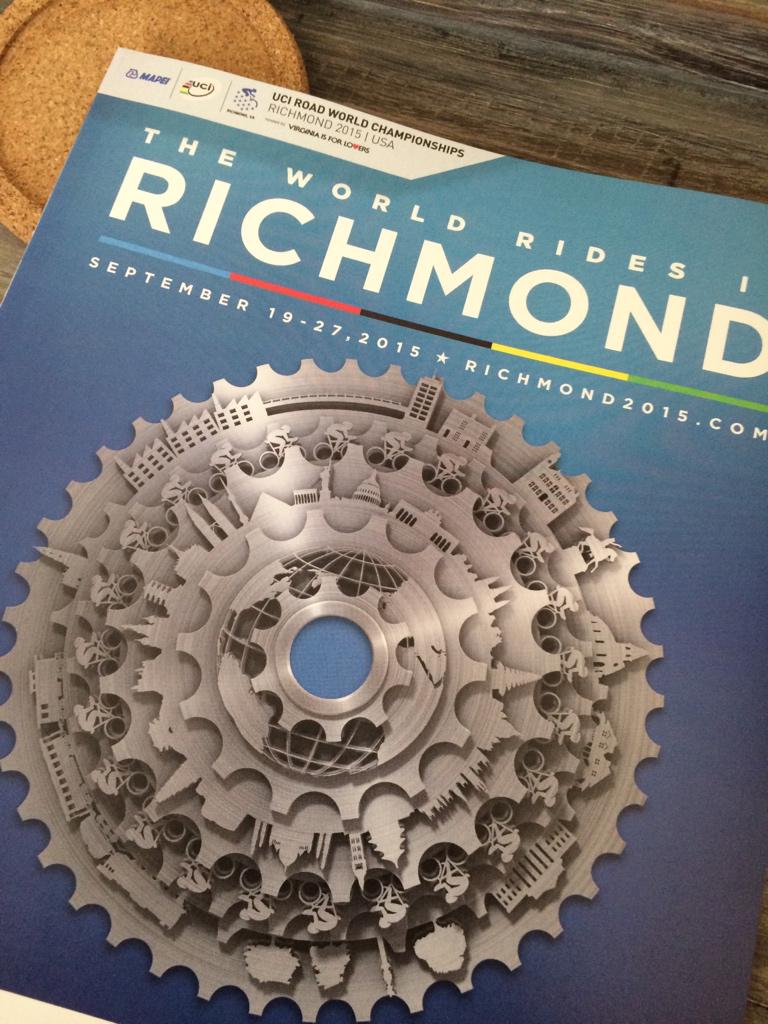 Pic by Paul Shanks ‏@paulshanks
There we go. The first USA Cycling World Championship since 1986 are

starting tomorrow

with the Elite Women TTT and
will end on the 27th of September with the Elite Men RR.
The RR route is fast but not

completely flat so it suits better fast roullers than pure sprinters. It suits Taylor Phinney very well, just to say... because I can't
avoid to focus on the final day of racing.
Still it's a long way to there and
it begins
with the TTT: waved - not hilly - quite long - not very long.
It's going to be some show!
PROGRAM
Team Time Trial - Elite Women
Sunday, September 20 2015
Team Time Trial - Elite Men
Sunday, September 20 2015
Junior Women - Individual Time Trial
Monday, September 21 2015
Elite Women - Individual Time Trial
Monday, September 21 2015
Junior Men - Individual Time Trial
Tuesday, September 22 2015
U23 Men - Individual Time Trial
Tuesday, September 22 2015
Elite Men - Individual Time Trial
Wednesday, September 23 2015
Junior Women - Road Race
Friday, September 25 2015
U23 Men - Road Race
Friday, September 25 2015
Junior Men - Road Race
Saturday, September 26 2015
Elite Women - Road Race
Saturday, September 26 2015
Elite Men - Road Race
Sunday, September 27 2015