No way to watch it on streaming but the news come fast by twitter:

after two laps Lars van der Haar is leading the race with Wout van Aert

.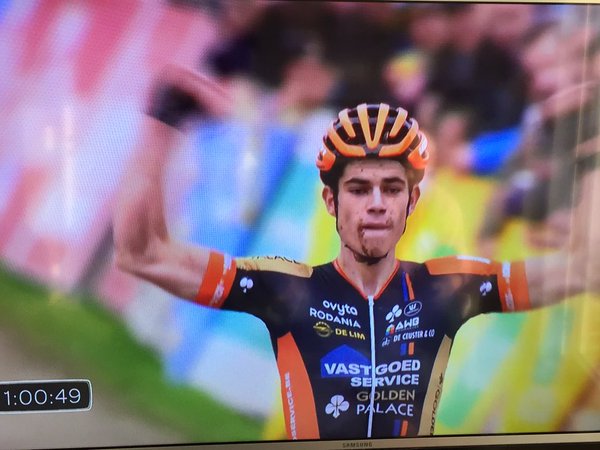 Now Wout

van Aert goes solo

and he's 20'' ahead Lars van der Haar Peeters and Pauwels. Klaas Vantornout quits the race: he has taken the start in spite of a blood infection so it's no surprise. Anyway he

heavily fell and hit his shoulder

. Nothing is broken but he'll need a check. Meanwhile

Sven Nys

is contending Pauwels' position, successfully. In front

Peeters joined van der Haar

.

At the last lap Wout van Aert is still solo

. Nys bridged to van der Haar and they are chasing together getting closer to Peeters. But DAMN!

van der Haar crashes in the descent!

Finish:

Wout van Aert wins

.
Very poor quality but you can watch the race HERE.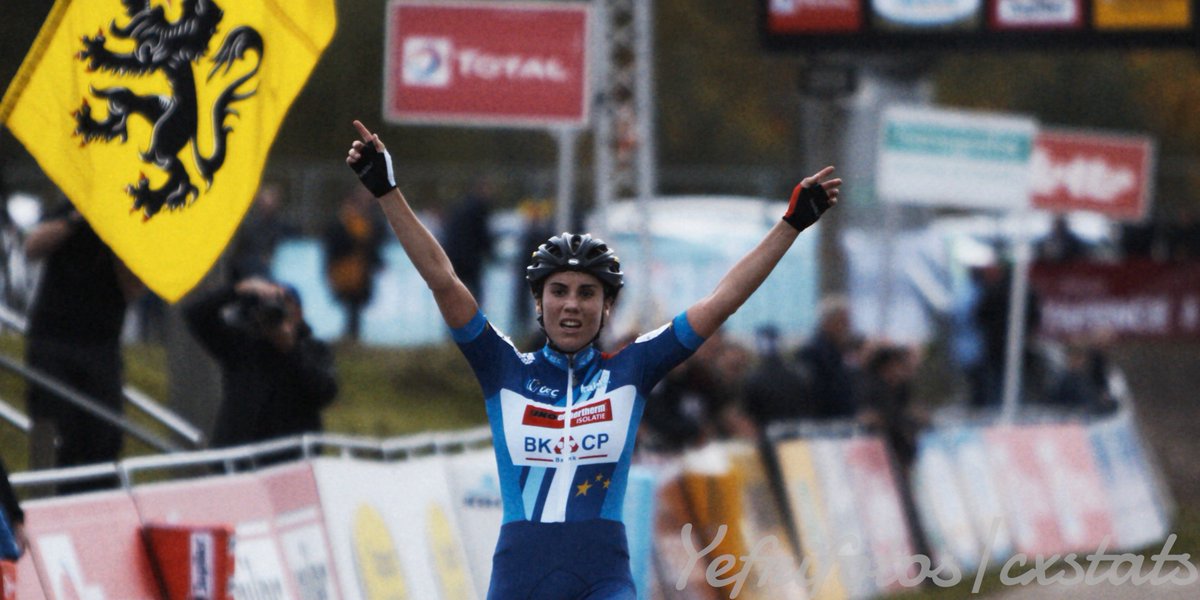 Sanne Cant:
"Atop the pit the sand was really soft, it just takes a slight mistake and... I felt it coming, so I could jump off the bike. However, I was running down and so I could reach Nikki. I had to make a new plan. I first tried to drop her uphill, but that attack got neutralised. A little later I managed again to gain a gap. But it was a really tough race, with plenty of racing. I feel I'm getting better, which is promising for the upcoming European Championships in Huijbergen."
Wout Van Aert:
"I didn't mean to go solo so early but after a walking section I found myself suddenly ahead. Then I could extended the lead riding on my own pace. Also, this race suits me really well. I feel confortable on the sand and the walking is also ideal with my long legs.
I'm going for that eight out of ten, but certainly it isn't an obsession. I'm doing well and I just want to keep on as long as possible. Today I felt immediately that I was having good legs. This was again the Wout of the first weeks of the season.
The first days after Valkenburg I got ill. I guess I was a bit tired. Last week I listened to my body and that was a good decision. Rob [Peeters] is a friend of mine. The last lap I even listened to the speaker to hear how he did it."
Lars van der Haar:
"Disappointing result in Zonhoven. Form is good. Just missed the freshness in the legs today! And sh*t of the one little crash in last lap :( "
RESULTS
WOMEN
1.Cant
2.Harris
3.Verschueren,
4.Van Paassen
5.Wyman
6.Kaptheijns
7.van der Driessche,
8.van der Hoeck,
9.Verhestraeten
10.Bakker
MEN
1.Van Aert
2. Peeters
3. Pauwels
4. Nys
5.van der Haar
6.Sweeck,
7.D.Van der Poel,
8.Taramarcaz,
9.Jens Adams,
10.Meeusen.