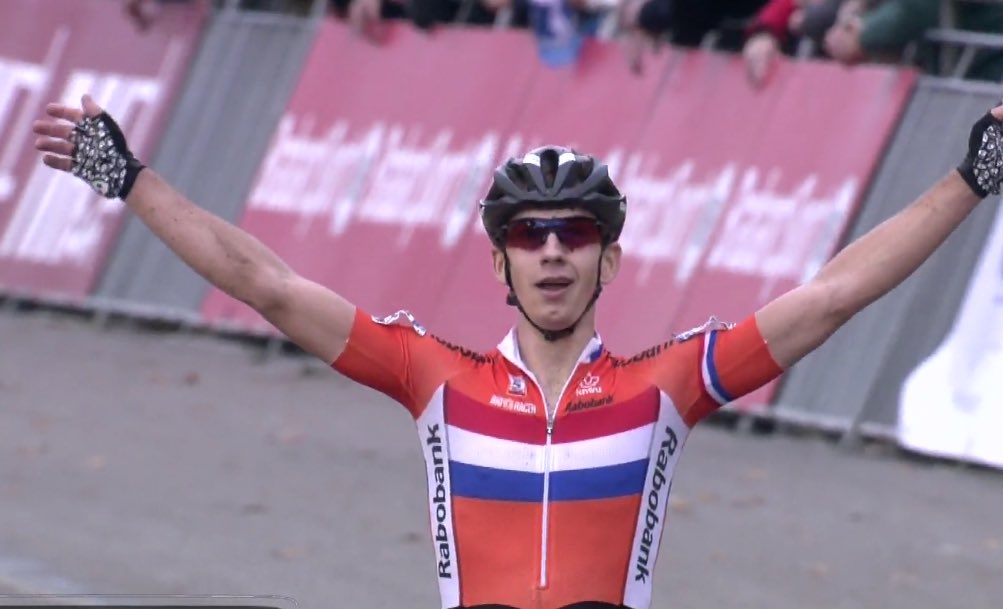 Huijbergen, the Netherlands. A blasting

Sanne Cant

brings home the title for the Women. Belgium rules.

Men racing and Laurens

Sweeck

is leading solo....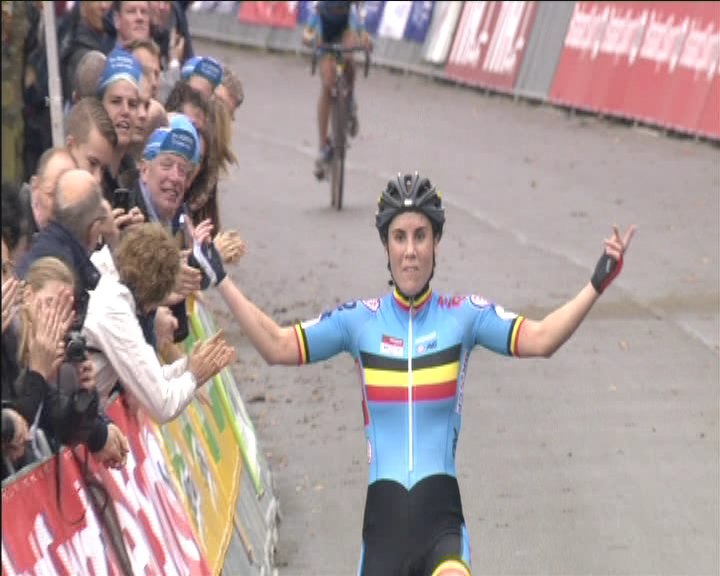 Not for long:

Van der Haar, Van Aert and Vanthourenhout

join, while

Venturini

is 7" down. But unlucky Vanthourenhout goes straight into a barrier, Sweeck got dropped and

the race is already down to two man: van der Haar and van Aert

.

Sven Nys isn't there

because of a stomach bug.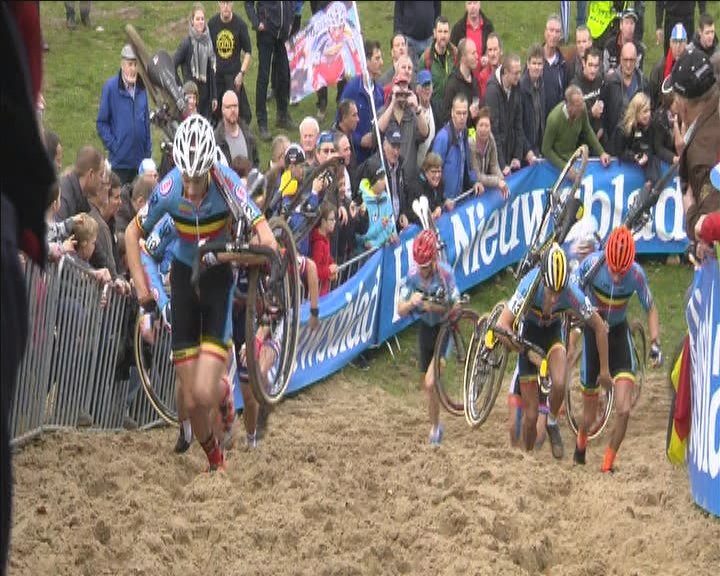 5 laps to go

Van Aert and Van der Haar are leading

, Pauwels, M. Vanthourenhout and L. Sweeck are chasing at 15''.

2 laps to go van der Haar is slightly dropped but he doesn't give up. INDEAD he's back

on van Aert's wheel. What a duel!

At the last lap these two are still glued.

All the rest is fighting for the 3rd place. But in the end

just one wins, and that is Lars van der Haar.

Splendid!

Lars van der Haar:
"Been a while since I was able to sleep in a jersey(Tip of @lars_boom) Spectators gave me goosebumps today thanks! :D "
RESULTS
ELITTE MEN
1.Lars van der Haar (Netherlands)
2. Wout van Aert (Belgium)
3. Kevin Pauwels (Belgium)
ELITE WOMEN
1.Sanne Cant (Belgium)
2. Jolien Verschueren (Belgium)
3. Nikki Harris (Great Britain)
4. Pavia Havlikova (Czech Republic)
U23 MEN
1 Quinten Hermans
2 Daan Hoeyberghs
3 Eli Iserbyt
4 Thijs Aerts
8 Jonas Degroote
U23 WOMEN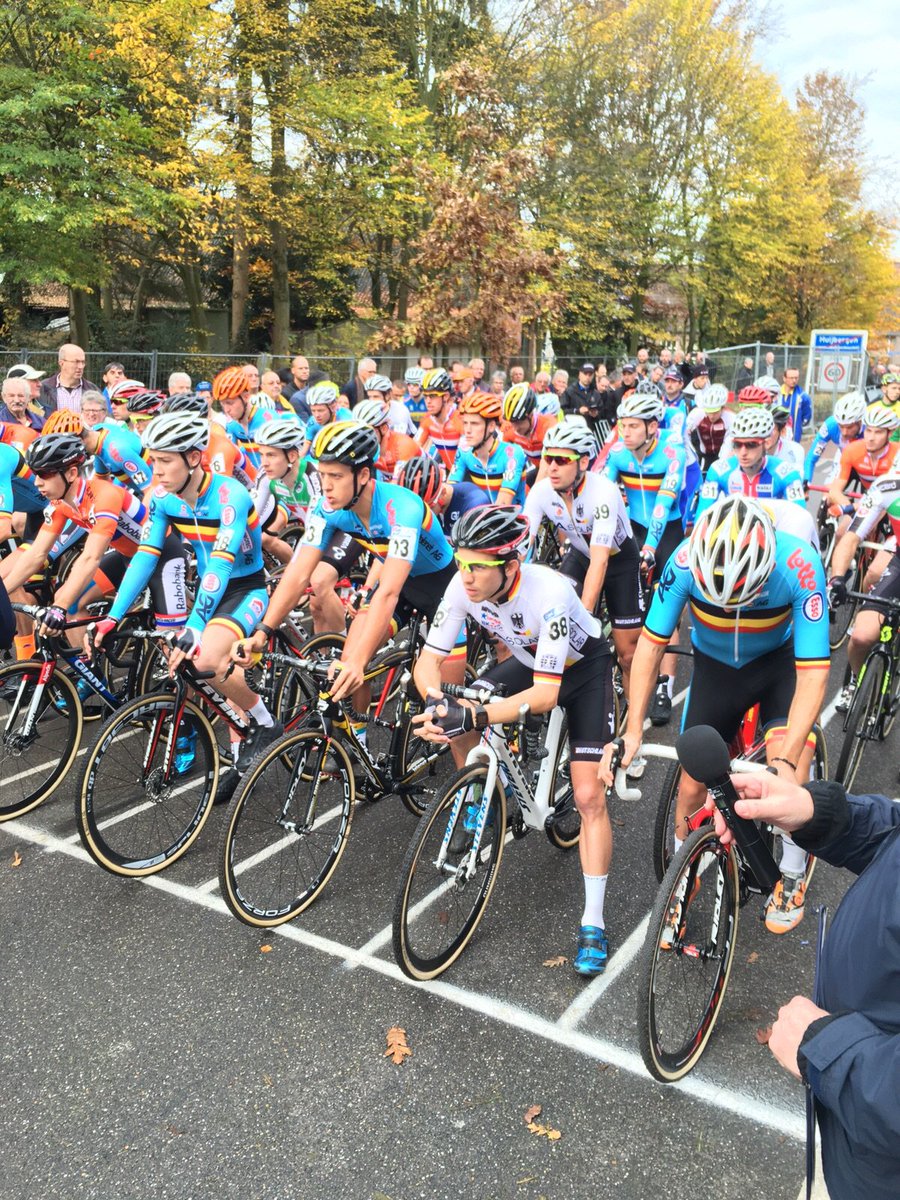 1 Femke Van Den Driessche (Belgium)
2 Maud Kaptheijns (Netherlands)
3. Alice Maria Arzuffi (Italy)