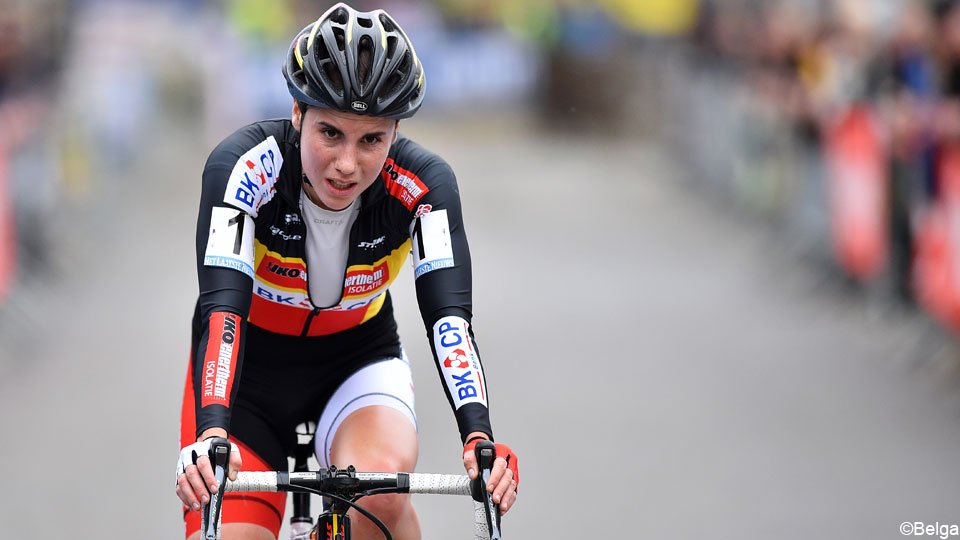 Sanne Cant

crashed in Overijse

and the consequence is an

injuried rib

. No training and no races. Next ones are the Scheldecross (BPBT) and the World Cup race in Namur.
There is an article HERE.


In Short:
Sanne Cant:
"Last week I couldn't train intensively. The lost muscle is important if you need to breathe and at the smallest effort I feel pain. It's a pity that I'll be not there on Saturday and Sunday.
I'm not going to win the 5th SP-cross but it isn't a disaster. Six of the eight crosses are included in the last week.
I don't dare to think that I should continue the series next week..."