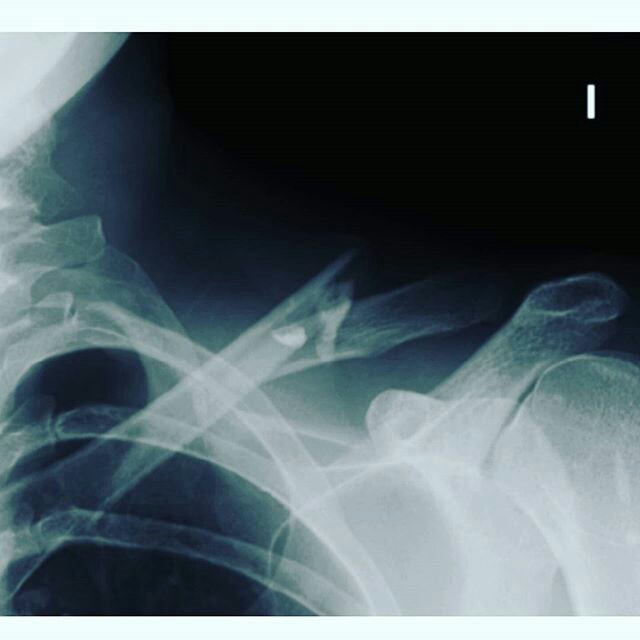 It's a 4-part fracture of the left collarbone.
"Our team doctor told me we can fix it with a pin and this way I can get back to training faster. I am fairly confident I can return to training and be back on the bike in one week, and then you don't lose so much (fitness).
We knew that this roundabout was slippery as 4-5 guys crashed in the group ahead of us and so we took it easy. I was sliding a little bit, but I could handle it and thought I was safe and then my teammate next to me crashed and went directly into my front wheel and I flipped over. We were not going fast, maybe 10-15km/h, but it was really, really slippery. I think a total of 10 of us crashed there.
I was super disappointed in the first five minutes after it happened, but now I have come to terms with it. This is the second time for me and I was really nervous the first time I broke my collarbone, but now I know what to expect with the rehab. It's a shame that it was a short training camp for me, but everything in life has a reason."