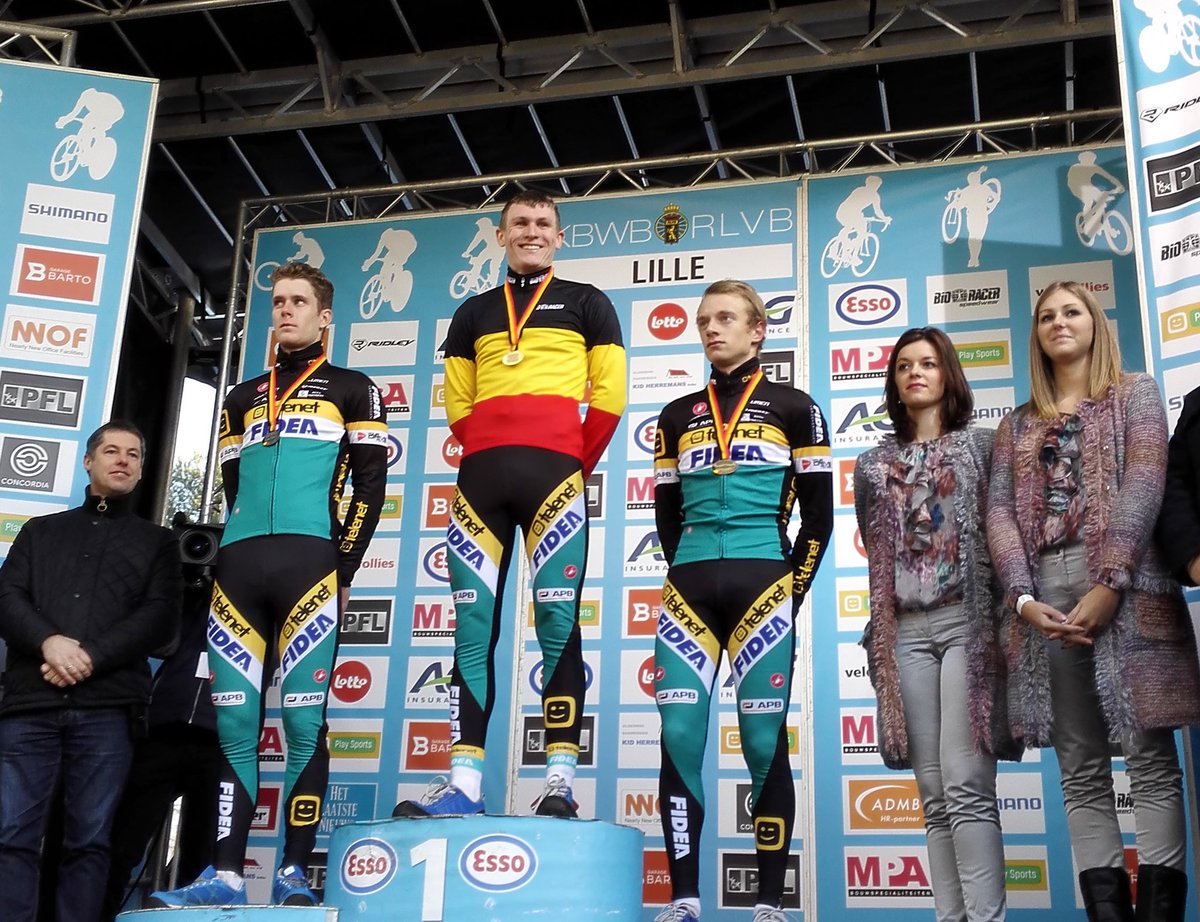 U23 Men Podium
You can find

all RESULTS for all the Cyclocross National Championships

HERE

. Today my focus is on

the Belgian race in Lille.

In the

U19 Men

category

Jaspers Jappe

won, while

a huge crash

affected the

U23 Men

race with many riders injuried and among them

Eli Iserbyt

who

abandoned

after it. The victory went to

Thijs Aerts

.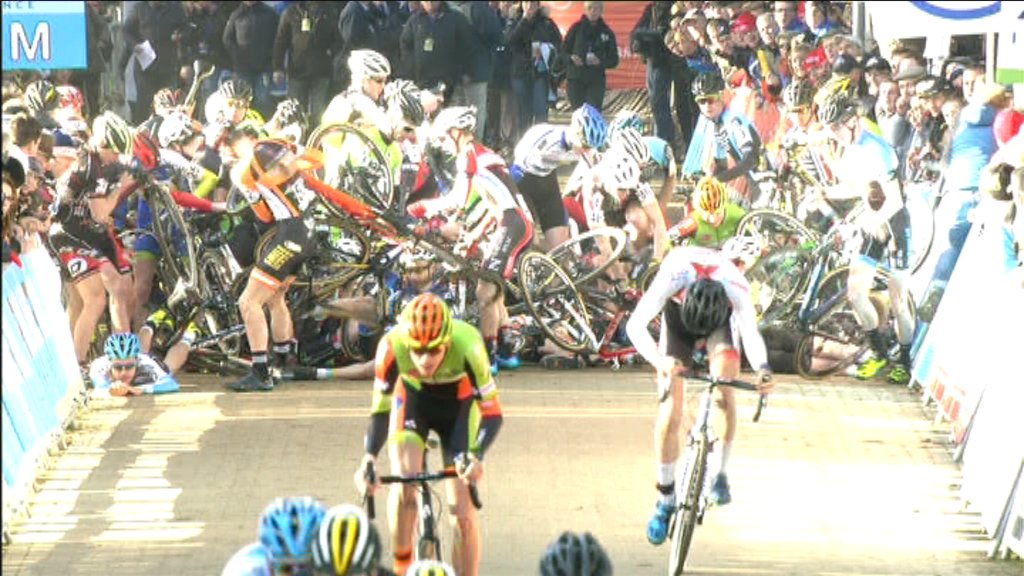 The U23 Men start :(

As far as

Elite Women, Sanne Cant

triunphed again in a thrilling duel with Ellen van Loy. The

Elite Men

race is on now: fast race, and a nervous one. After the 1st lap the front group is: L.Sweeck, Merlier, Wout van Aert, Pauwels, M.Vanthourenout, Nys, Baestens and Meeusen. One more laps and they are back together, 14 riders led by Gianni Vermeersch.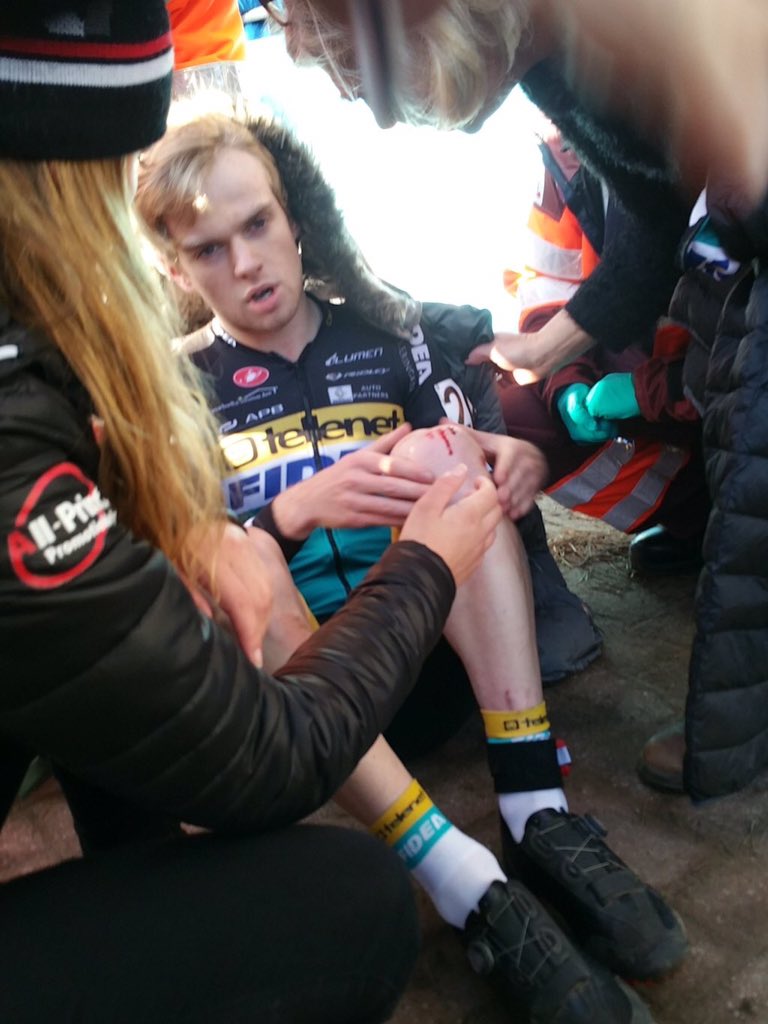 Eli Iserbyt :(

7 laps to go

Van Aert attacks and splits the group

. He goes solo! The first chasers are Meeusen and Vermeersch. Race over? Behind Meeusen got caught, L. Sweeck is chasing solo, then Vermeersh comes. MEANWHILE IN THE

DUTCH

CHAMPIONSHIP

Lars van der Haar

is 14'' ahead of the van dr Poel brothers. Back to

Belgium: van Aert fell

but he has got a good gap.

3 laps to go Wout van Aert is leading solo.

Them L.Sweeck comes at 20", Pauwels at 22", Nys at 30", Vermeersch and M.Vanthourenhout at 32". IN THE

DUTCH

CHAMPIONSHIP

M. Van der Poel is back with Lars van der Haar.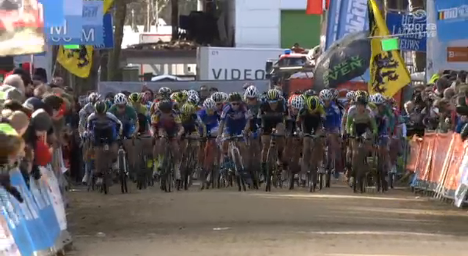 Back to Belgium: Kevin Pauwels had a mechanical problem.

Sven Nys

passes him and

bridges to Laurens Sweeck.

Nys

falls

and Michael Vanthourenhout catches him.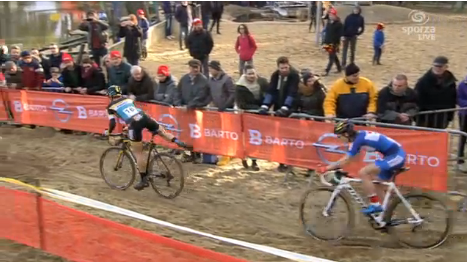 2 laps to go Van Aert is 26'' ahead on L.Sweeck the there are M.Vanthourenhout and Nys at 35".

Last lap

: Wout van Aert keeps gaining on L.Sweeck - at 27" M.Vanthourenhout and Nys - at 46". IN THE

DUTCH

CHAMPIONSHIP it's also the last lap and M.

Van der Poel

is leading, 18'' on Lars van der Haar.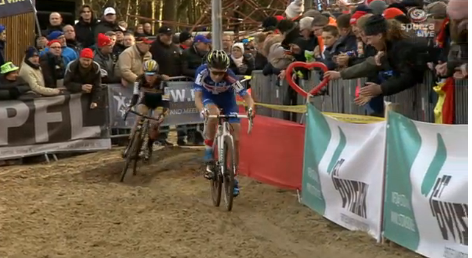 Back to

Belgium

: the race IS over.

Wout van Aert won

. A well deserved success. But the second one,

Laurens Sweeck

is also celebrating: great race! 3rd is Sven Nys, satisfied. IN THE

DUTCH

CHAMPIONSHIP

Mathieu van der Poel won on Lars van der Haar. 3rd is David van der Poel.

Wout van Aert: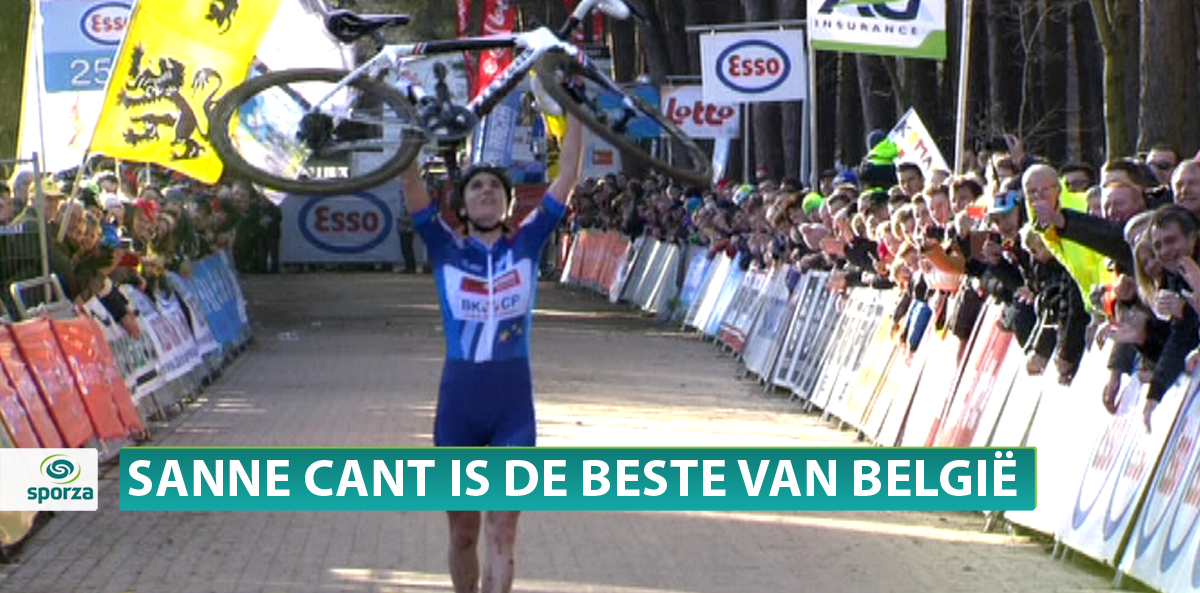 "I can't believe it. The whole race I was so focused. The last lap was fantastic. It's the most beautiful day of my life. The last lap I was completely dead. I'm so happy. The last lap I had to hold back not to celebrate. When passing the pit I saw my father. It's been a few rough weeks. It's a win for my father. "
Tom Meusen: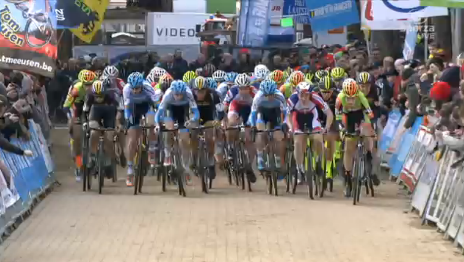 "I'm not racing for second place at the championships. Before his move I thought he wasn't good, making small mistakes. Then he accelerated. It was impossible to keep up. He created a small gap and on the road it's impossible to close that down on him. I briefly profited from Vermeersch and then tried to bridge back up in the forest. Then I blew up".
RESULTS
U19 Men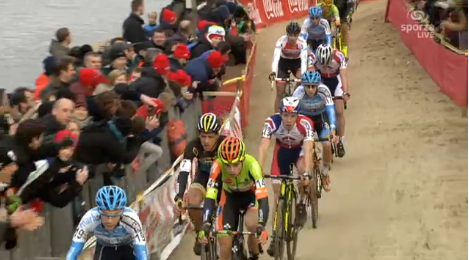 1 JASPERS Jappe
2 ROMBOUTS Seppe
3 VANDEBOSCH Toon
U23 Men
1.Thijs Aerts
2.Daan Soete
3.Quinten Hermans
Elite Women
1. Sanne Cant
2. Ellen Van Loy
3. Loes Sels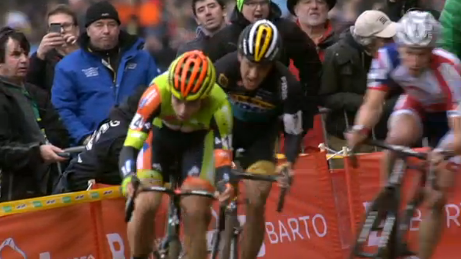 Elite Men
1. Wout van Aert
2. Laurens Sweeck
3. Sven Nys
4.M.Vanthourenhout,
5.Aerts,
6.Baestaens,
7.Pauwels,
8.Merlier,
9.Meeusen,
10.Aernouts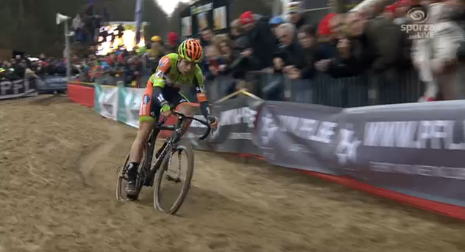 Lars van der Haar:
"Loved the nationals today! Nice battle with @mathieuvdpoel who was just a little bit better today. Gained confidence for myself. High level!"
DUTCH CHAMPIONSHIP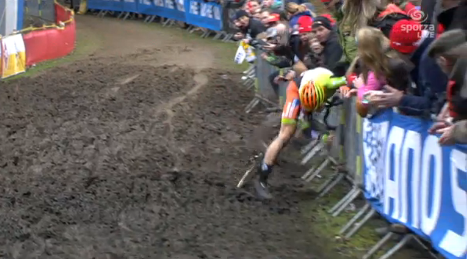 U23 Men
1.Sieben Wouters,
2.Martijn Budding,
3.Gosse van der Meer
Elite Women
1.Thalita De Jong
2. Stultiens
3.Kaptheijns
Elite Men
1. Mathieu van der Poel
2. Lars van der Haar
3. David av der Poel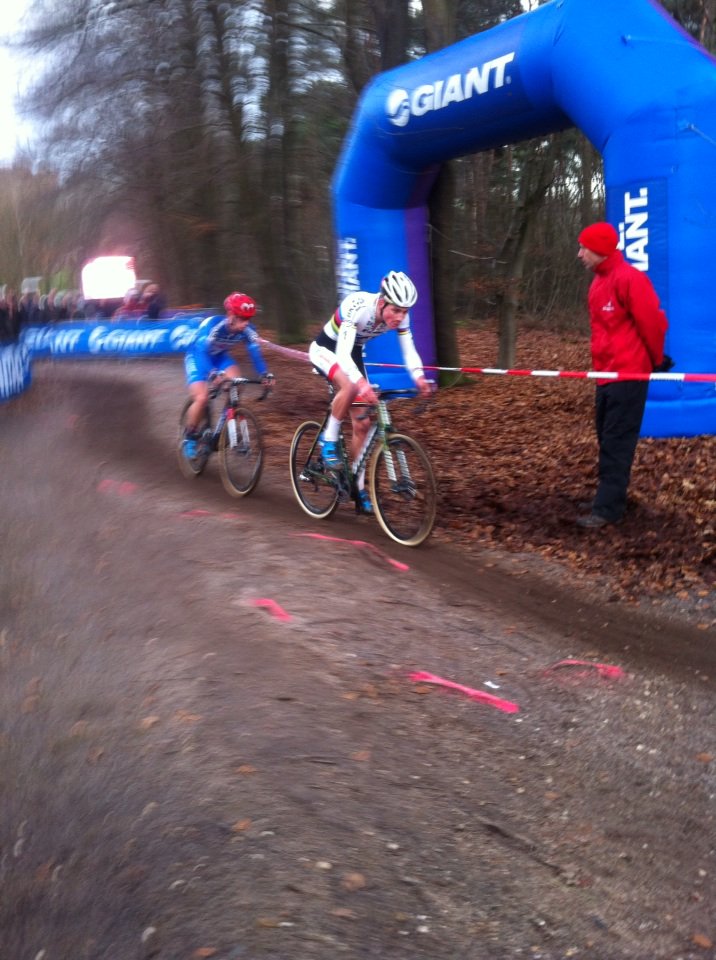 FRENCH CHAMPIONSHIP
Elite Women
1.Mani,
2.Bouteloup,
3.Morel,
4.Perry,
5.Delhaye,
6.Jamme,
7.Clauzel,
.Menut,
9.Muller,
10.Poirier.
Elite Men
1.Mourey,
2.Venturini,
3.Gadret,
4.Roussel,
5.Menut,
6 Jauregui,
7.Dassonville,
8.Didier,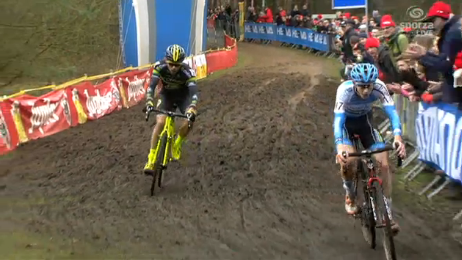 9.Corbihan,
10.Falenta.
ITALIAN CHAMPIONSHIP
Elite Women
1. Eva Lechner
2. Anna Oberparleitner
3. Alessia Bulleri
Elite Men
1. Gioele Bertolini
Nikki Harris: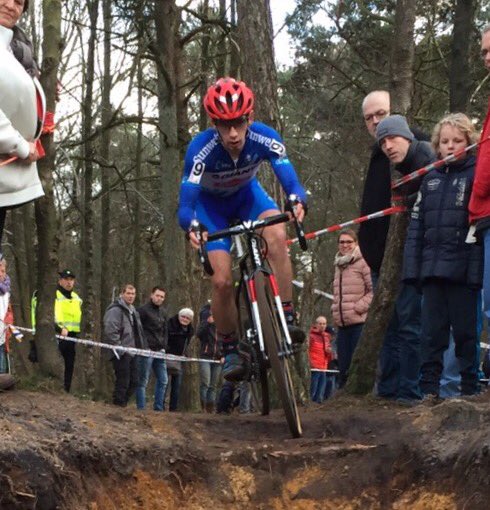 "The last part of the Christmas period didn't got as I wanted. I had some forced rest with getting sick. Last week, I went to Girona for a few good days of resting and training. I came into nationals a little unsure of my form, but I really liked the course. It's heavy and muddy, and my new bikes rode really great. I'm so happy I could take the title – and that I could do it Boels-Dolmans colours. It took me a lap to really get into the race. I felt stronger as the race went on. Helen had a gap after a lap, but I managed to come back to her mid-race. It was a battle until the end. Helen gained some time on me when I had a mechanical at the start of the last lap. I thought my race was over, but I didn't give up. In the last sections, Helen struggled with a bank, and her chain came off. She was just ahead me at that point. I went past her, and I didn't look back. This one means more to me than the first title because it was such a battle. This first wine was special, too, but I'm a different athlete now than I was in 2013, and I appreciate the wins more now because the competition level is so much higher."
ENGLISH CHAMPIONSHIP
Elite Women
1 Nikki Harris
2 Helen Wyman
3 Delia Beddis
Elite Men
1. Killen
2. Field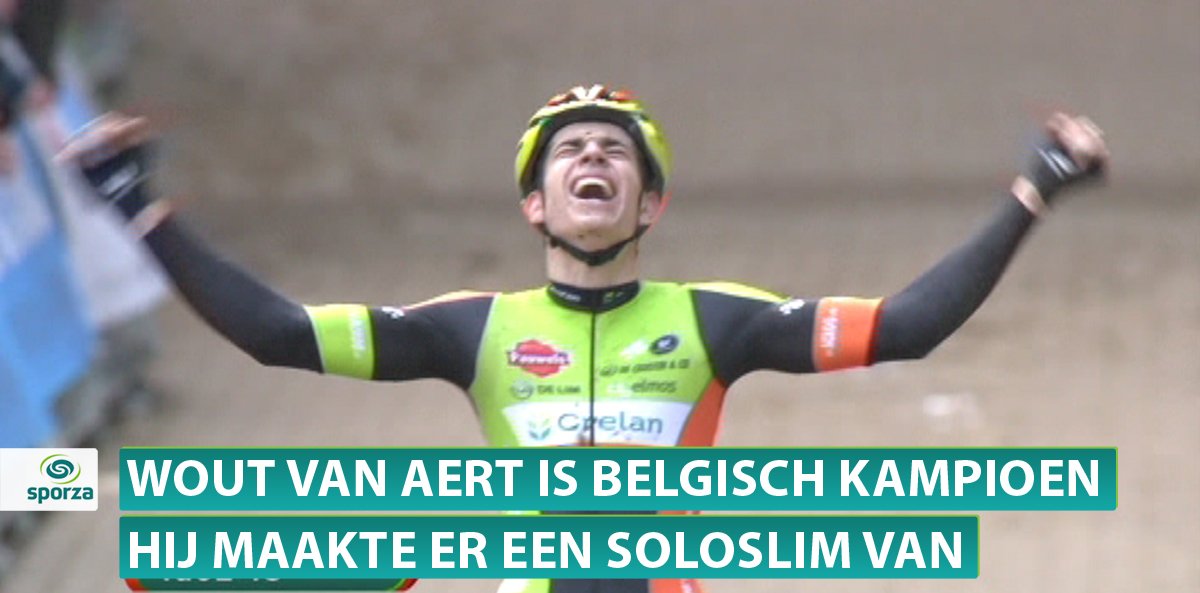 3. Clarkson