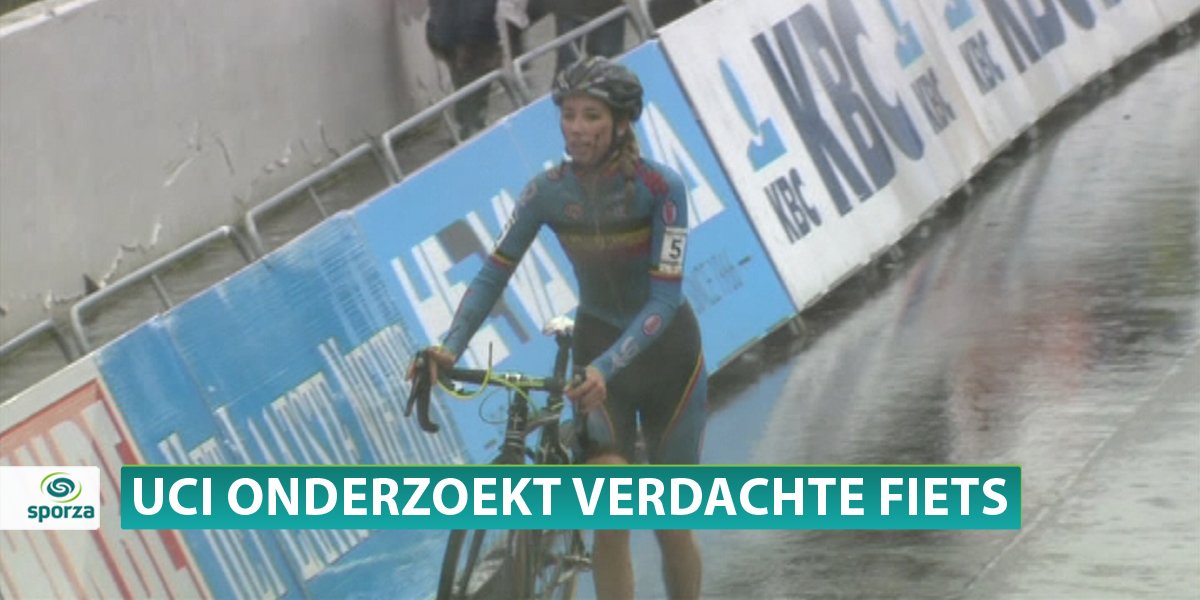 Today during the U23 Women race

Femke Van den Driessche

had a mechanical and crossed the line on foot.

A bike of hers has been controled at the pit and taken away by the UCI

. This is the official statement.
"The International Cycling Union confirms that pursuant to the UCI's Regulations on

technological fraud

a bike has been detained for further investigation following checks at the Women's Under 23 race of the 2016 UCI Cyclo-cross World Championships. This does not concern any of the riders on the podium. Further details will be shared in due course."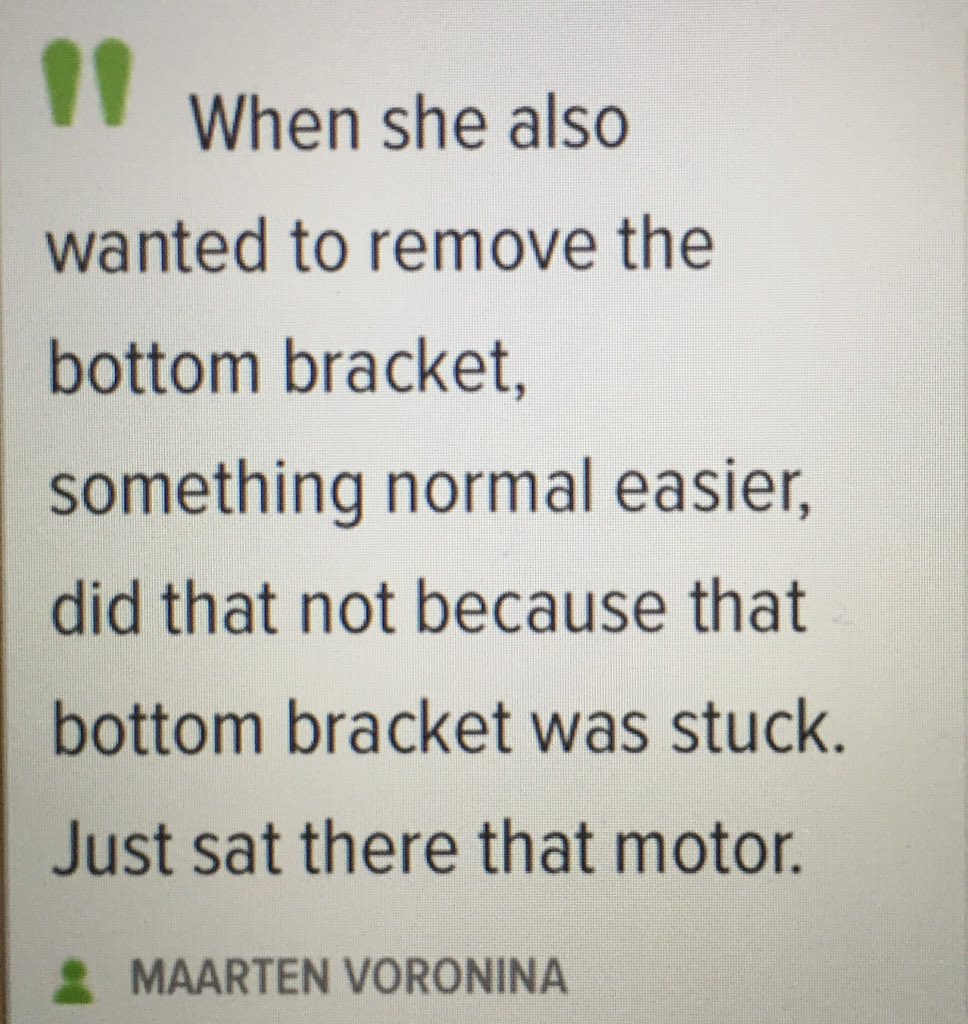 Rudy De Bie

- Belgian coach of the Belgian selection:
"I never thought that such fraud effectively would find the way to cycling. It's a shame that the entourage of Femke lied to the Belgian federation. And that just during the World Championship in their own country.
I have not talked to Femke, I have just escorted her out there.
Am I angry with her? I am especially angry with those in her entourage who came up with that idea. Femke itself is still young and maybe a little naive. But this simply can't be. It makes me sad that now this is done.
I'm not one hundred percent sure what's going on or who is responsible. Femke is such a nice girl and she is well within the group. Now I sincerely hope that we can focus on the sport on Sunday and that we can still live a beautiful world championship day with Belgian team."
Brian Cookson:
"It is no secret that a motor was found. We believe that it was indeed technological doping.
Throughout the 2015 season, we carried out unannounced bike checks at major road events and we will conduct similar controls throughout the 2016 season. We have introduced in 2015 a set of Regulations that enables us to take action.
We've been trialling new methods of detection but you'll understand why I don't want to go into details of those methods."
"Technological fraud is unacceptable. We want the minority who may consider cheating to know that, increasingly. There is no place to hide, and sooner or later they will pay for the damage they're causing to our sport.
To all the people who want to cheat, yesterday we sent a clear message: we will catch you and we will punish you because our technology to detect such fraud seems to work."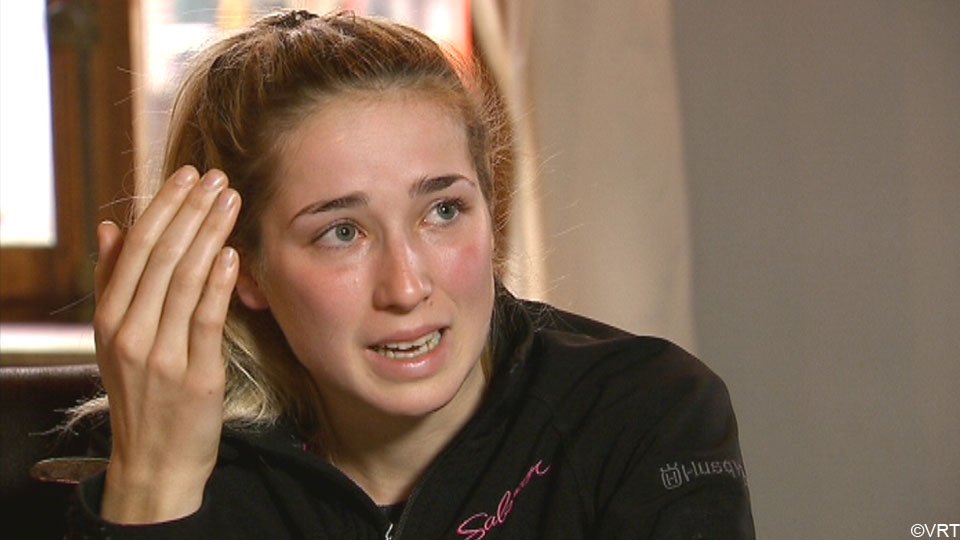 Femke Van Den Driessche:
"I have not ridden that bike, in my race bike there was nothing. The bike that was confiscated by the UCI came from a friend. I knew absolutely nothing. Whether people are now going to ask about my other victories? If I had had such a bike, I had have a better and more consistent season this year. This year I worked really hard for my sport, it's bad that this has now happened. I have nothing to do with it."
I wait for a better and complete information. Not because I don't believe it's possible but because at the moment

it's still uncertain what exactly the UCI found

in that bike. A 'motor' many say, and if so I'm glad it has been found, but I don't like all this talking about things we don't know.
According with the UCI rules there is

technological fraud when a bike doesn't comply with Article 1.3.010 of the regulations handbook.




UPDATE

Now we know something more:

a motor has been found

in a bike at the pit. It isn't crear yet whom this bike belongs but if it will be proved that it's a Belgian 19 yo rider's... well I agree with De Bie:

it is impossible that she organised and realised this on her own.

Her fault of course because she is responsible for her bike and for her racing but

adults around her have got an even bigger responsability

. But I'm surprised - let's say so - that the Belgian Federation was completely unaware of what they were doing...


NEW UPDATE

According to Sport.be

"A former professional cyclist claims he is the owner of the bicycle found with a concealed motor at the Cyclo-cross World Championships in Zolder, Belgium on Saturday. Nico Van Muylder, aged 39, is a friend of the family of Femke Van den Driessche. [...] According to Belgian newspaper Het Laatste Nieuws the press camped outside his house in Opdorp once it was rumoured he was the friend involved, but he came back only yesterday evening and made a simple statement:

"All I can say is it's my bike."

The article reminds that " The

onus is on the rider to prove that his or her bike meets UCI regulations, and "the presence within or on the margins of a cycling competition" of a non-compliant bike is sufficient for the offence to be committed."