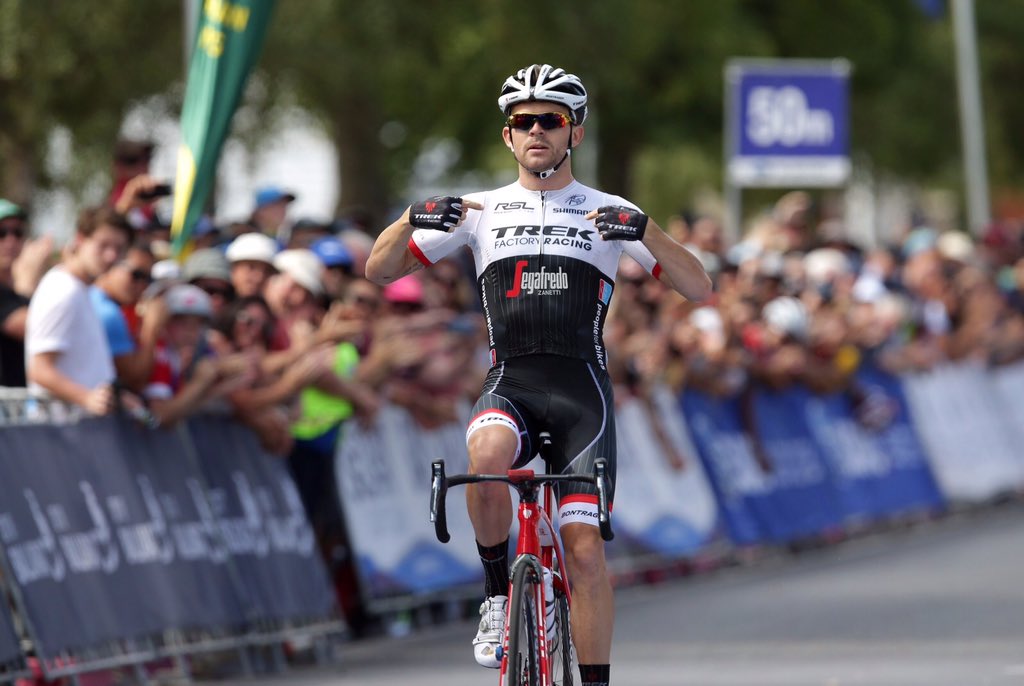 "I reckon I will sleep pretty well tonight. To win a national title is fantastic, you can wear the Aussie stripes in Europe and show them off all year. This is a big win for me but also for my team Trek-Segafredo. They believed in me and gave me a second chance, and I cannot thank them enough.
The people in Ballarat were incredible, all around the course. I guess the way I did it today got everyone pretty excited, being off the front all day and being aggressive. It was a hard way to win it, but I managed to pull it off.
It's always a hard course to judge your effort: 10 kms with a nasty little climb every lap. The wind direction was different than other years; it was a tailwind up the climb which helped the breakaway riders. In the first lap when a big group of 20 riders got away I managed to put myself in there, and then later slipped away with another guy who couldn't quite go with it. From that point on I had to give my all and move on; I had used too much energy to go back - I would have lost the race if I went back. I managed to hold it off. Yeah, it's the second time in my career, and it's a great feeling."
1. Jack Bobridge
2. Cameron Meyer 2' 52''
3. Patrick Lane