No surprise in the first races of the day with

Dekker (U19 Men) and Cant (Elite Women)

on the top step of the podium,

again

. Amongh the U23

Soete

won on Hermans. and Toupalik. Eli Iserbyt was only 9th, but what a season he had!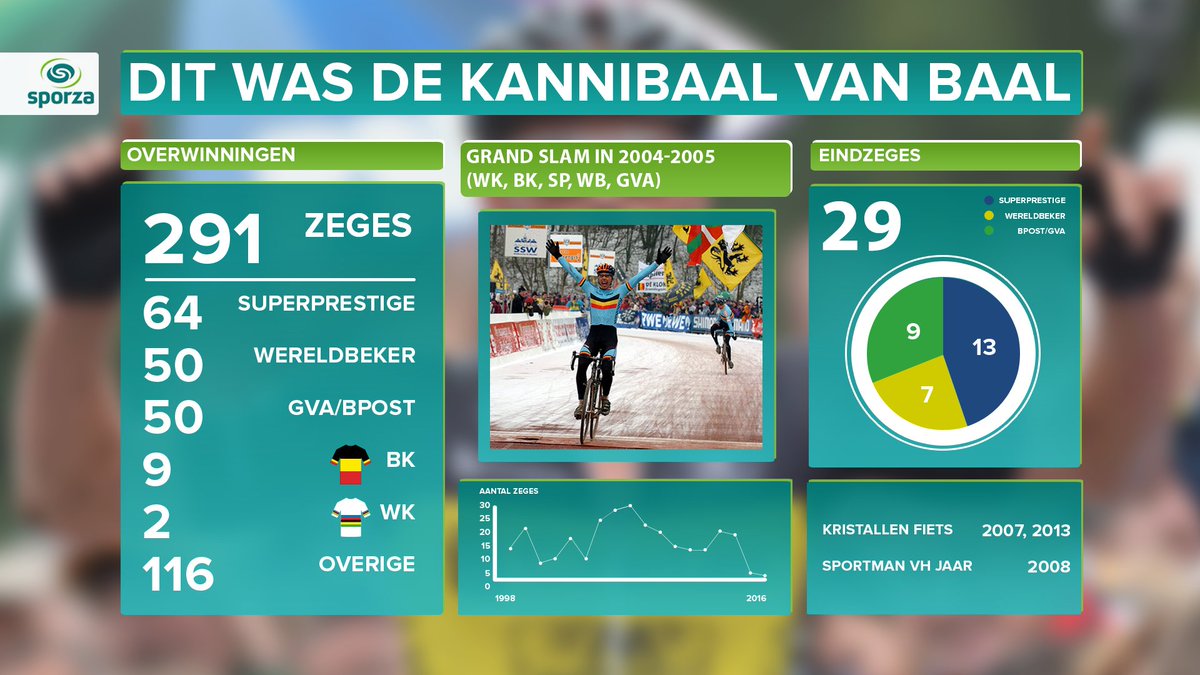 Now the

Elite Men race

is on. Van Aert, van der Haar, Boros, Baestaens, Aerts and Merlier have got a slight advantage. All together again and now two riders attacks:

David van der Poel and Sven Nys!

6 laps to go they have 8" on Van Aert, van der Haar, M, van der Poel, Merlier, Baestaens and Meeusen. No time to write this and

Meeusen, van Aert, van der Haar, Kevin Pauwels and Mathieu van der Poel join

Sven Nys and David van der Poel. Small mistake by Lars van der Haar who manages to keep his 3rd positions.

It's a very FAST race!

3 laps to go

Kevin Pauwels and Wout van Aert

are leading. 2 laps to go

Kevin Pauwels is solo

in front. Van Aert, van der Poel, van der Haar and Meeusen are chasing at 9". Done and dusted:

Kevin Pauwels wins solo. The cross season is over

. Claps for Sven Nys on the finish line.

Lars van der Haar:
"Oostmalle done and dusted. 5th place. Riding for second. Unfortunately not good enough for podium! Thanks all the spectators for support! :) "
Sven Nys:
"It's over, it's over, it's been beautiful"
RESULTS
U19 Men
1. Jens Dekker,
2. Mitch Groot,
3. Toon Vandebosch.
U23 Men
1. Daan Soete,
2. Quinten Hermans,
3. Adam Toupalik
Elite Women
1. Sanne Cant,
2. Loes Sels,
3. Maud Kaptheijns
Elite Men
1.Pauwels,
2.Van Aert,
3.Meeusen,
4.M.van der Poel,
5.Van der Haar,
6.Aernouts,
7.Merlier,
8.Aerts,
9.D.Vanthourenhout,
10.Baestaens.