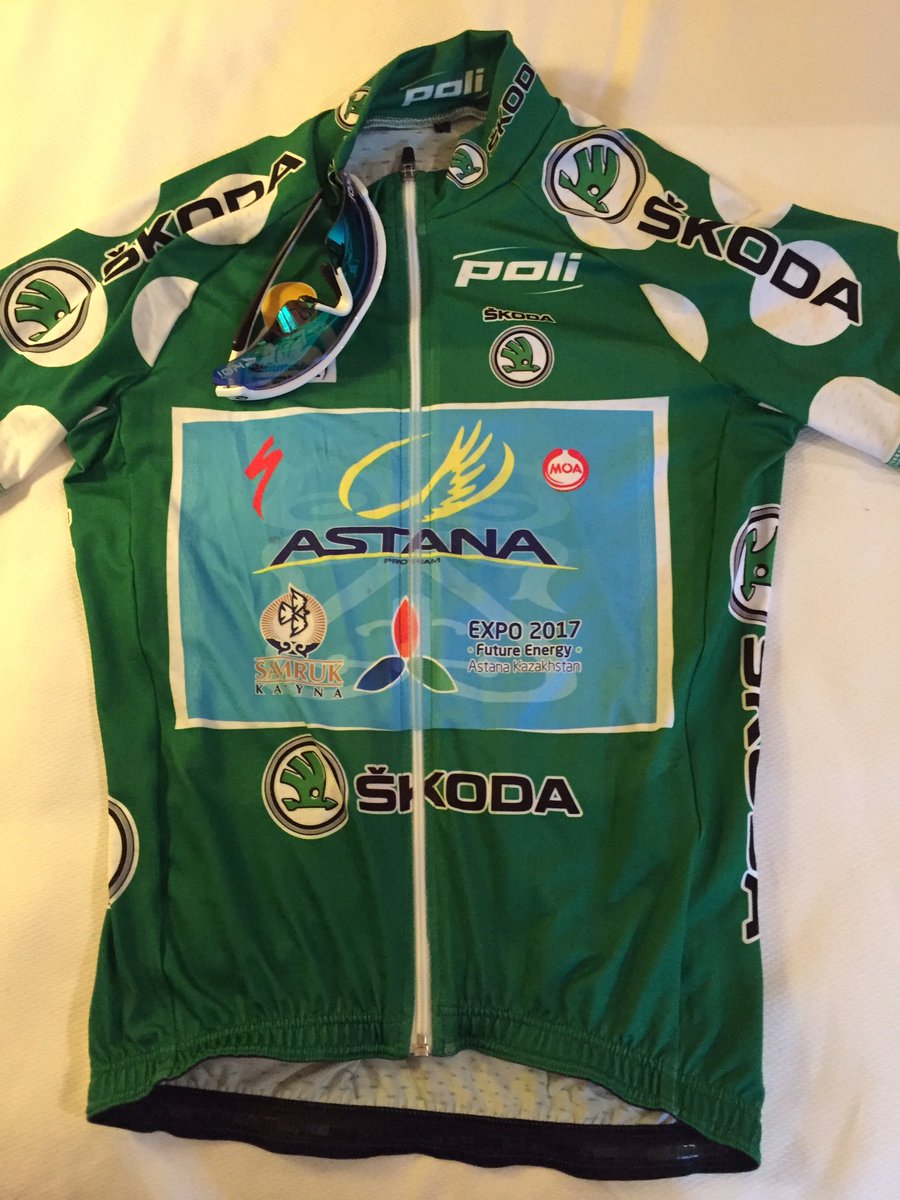 Andrei Grivko:
"I'm very happy for this victory and I want to dedicate it to my family and my teammates.
Today everything has gone as expected from us and my Team did an amazing job controlling the race from the start till the final km and leading the bunch along all the race route.
I stayed at the front of the bunch for the entire day and, even on the final sprint, I controlled the situation, finishing eleventh. This double victory (yestarday stage and the final classification) is a very great motivation to start the season in the best way. Tonight I'll fly to Tour of Oman and I'm so happy about my condition.
Jan Bakelants:
"All fell well into place today. Great first victory for me and @AG2RLAMONDIALEc Pity I miss my flight home and will have to celebrate alone".
RESULTS
Stage 1 (TTT) - Banyoles › Banyoles LADAGNOUS Matthieu
Stage 2 - Banyuls › Port Vendres
DÉMARE Arnaud
GC
DÉMARE Arnaud
Stage 3 - Cadolive › Pegomas
GRIVKO Andrei
GC
GRIVKO Andrei
Stage 4 - Bordighera › Bordiguera
BAKELANTS Jan
GC
GRIVKO Andrei
FINAL GC
1
Andriy Grivko (Ukr) Astana Pro Team
11:21:27
2
Matthieu Ladagnous (Fra) FDJ
0:00:18
3
Jan Bakelants (Bel) AG2R La Mondiale
0:00:32
4
Mikael Cherel (Fra) AG2R La Mondiale
0:00:42
5
Yoann Bagot (Fra) Cofidis, Solutions Credits
0:00:58
6
Florian Vachon (Fra) Fortuneo - Vital Concept
0:01:03
7
Alexandre Geniez (Fra) FDJ
0:01:21
8
Lilian Calmejane (Fra) Direct Energie
0:01:26
9
Guillaume Levarlet (Fra) HP-BTP Auber 93
0:01:32
10
Thierry Hupond (Fra) Delko Marseille Provence KTM
0:01:40
11
Eros Capecchi (Ita) Astana Pro Team
0:01:55
12
Arnold Jeannesson (Fra) Cofidis, Solutions Credits
0:02:34
13
Romain Combaud (Fra) Delko Marseille Provence KTM
0:03:32
14
Yoann Barbas (Fra) Armee De Terre
0:03:35
15
Simone Andreetta (Ita) Bardiani CSF
0:03:50
16
Sergio Ferreira Sousa (Por) Team Vorarlberg
0:04:17
17
Cyril Gautier (Fra) AG2R La Mondiale
0:04:21
18
Egan Arley Bernal (Col) Androni Giocattoli - Sidermec
0:05:09
19
Ignatas Konovalovas (Ltu) FDJ
0:05:15
20
Maxime Cam (Fra) Fortuneo - Vital Concept
0:05:16
21
Antoine Duchesne (Can) Direct Energie
0:05:37
22
Pierrick Fedrigo (Fra) Fortuneo - Vital Concept
0:05:48
23
Daniel Diaz (Arg) Delko Marseille Provence KTM
0:06:14
24
Anthony Delaplace (Fra) Fortuneo - Vital Concept
0:06:48
25
Andrey Zeits (Kaz) Astana Pro Team
0:06:56
26
Julien El Fares (Fra) Delko Marseille Provence KTM
0:07:11
27
Tony Hurel (Fra) Direct Energie
0:07:45
28
Daniil Fominykh (Kaz) Astana Pro Team
0:08:03
29
Armindo Fonseca (Fra) Fortuneo - Vital Concept
0:08:14
30
Kevin Lebreton (Fra) Armee De Terre
0:08:29
31
Odd Christian Eiking (Nor) FDJ
0:08:32
32
Julien Guay (Fra) HP-BTP Auber 93
0:09:01
33
Florian Senechal (Fra) Cofidis, Solutions Credits
0:09:36
34
Julien Antomarchi (Fra) Roubaix Metropole Europeenne De Lille
0:09:42
35
Maxime Renault (Fra) HP-BTP Auber 93
0:10:48
36
Brian Nauleau (Fra) Direct Energie
0:11:19
37
Romain Feillu (Fra) HP-BTP Auber 93
0:12:24
38
Jeremy Cornu (Fra) Direct Energie
0:13:50
39
Loïc Chetout (Fra) Cofidis, Solutions Credits
0:15:02
40
Jon Ander Insausti Irastorza (Spa) Euskadi Basque Country - Murias
0:15:30
41
César Bihel (Fra) HP-BTP Auber 93
0:15:48
42
Franco Pellizotti (Ita) Androni Giocattoli - Sidermec
0:15:51
43
Christophe Riblon (Fra) AG2R La Mondiale
0:16:05
44
Arnaud Demare (Fra) FDJ
0:16:29
45
Daniel Hoelgaard (Nor) FDJ
0:16:48
46
Adrian Gonzalez (Spa) Euskadi Basque Country - Murias
0:17:06
47
Felix Pouilly (Fra) Roubaix Metropole Europeenne De Lille
0:17:23
48
Bakhtiyar Kozhatayev (Kaz) Astana Pro Team
0:17:31
49
Romain Cardis (Fra) Direct Energie
0:18:13
50
Serghei Tvetcov (Rom) Androni Giocattoli - Sidermec
0:18:25
51
Axel Domont (Fra) AG2R La Mondiale
0:18:45
52
Ben Gastauer (Lux) AG2R La Mondiale
0:18:58
53
Aritz Bagües (Spa) Euskadi Basque Country - Murias
0:19:18
54
Théo Vimpere (Fra) HP-BTP Auber 93
0:19:47
55
Alex Aranburu (Spa) Euskadi Basque Country - Murias
0:25:25
56
Jimmy Raibaud (Fra) Armee De Terre
0:26:45
57
Rayane Bouhanni (Fra) Cofidis, Solutions Credits
0:28:15