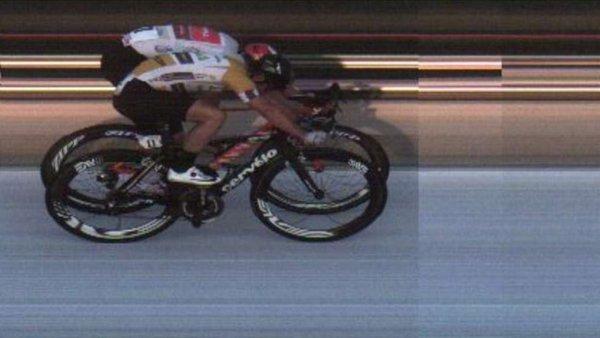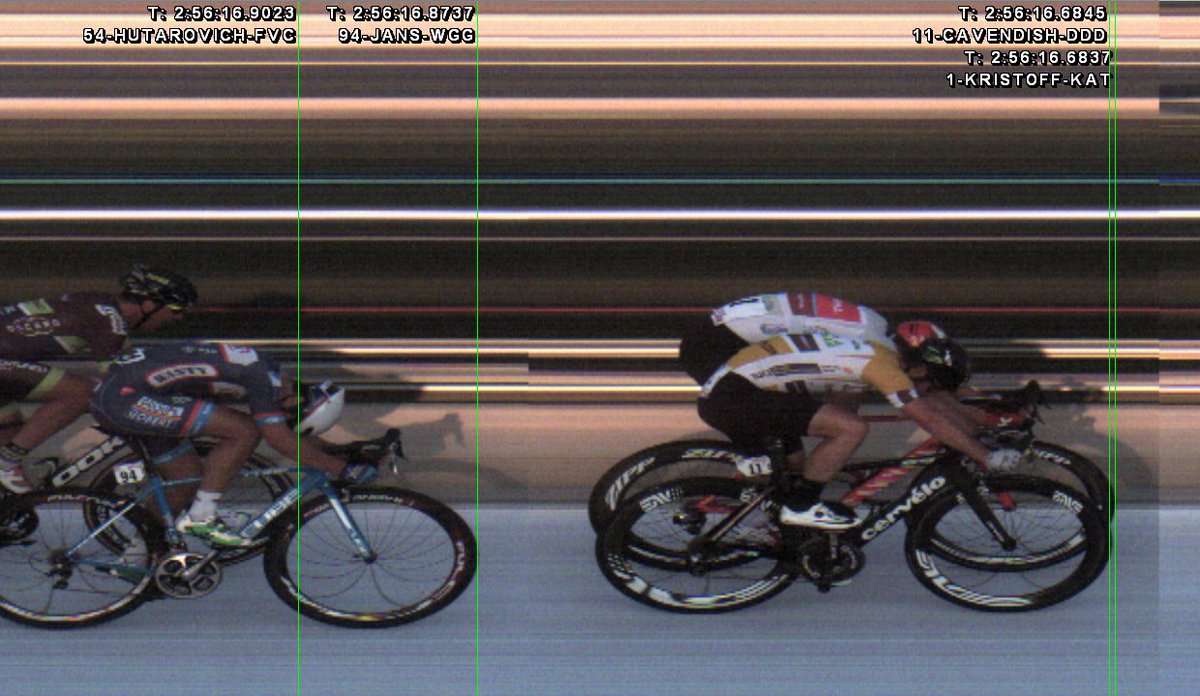 Kristoff it seems

and so the jury decided after

considering this photofinish.

No doubt it was

close

. No doubt Cavendish and Kristoff are the best sprinters in the race.

Bonus seconds

also played a role and

Cavendish

was crowned

the race winner

: no doubt it's

a big result for Team Dimesion Data

-

Qhubeka

. No doubt a demonstration that Cav's choice was right.
As far as me

, it was

an all gray day, pourring rain and messed up clouds of every kinds of shade between storm black and snow white.

No bike but my tartan umbrella, the one I bought on the Tourmalet when Andy Schleck won.
Mark Cavendish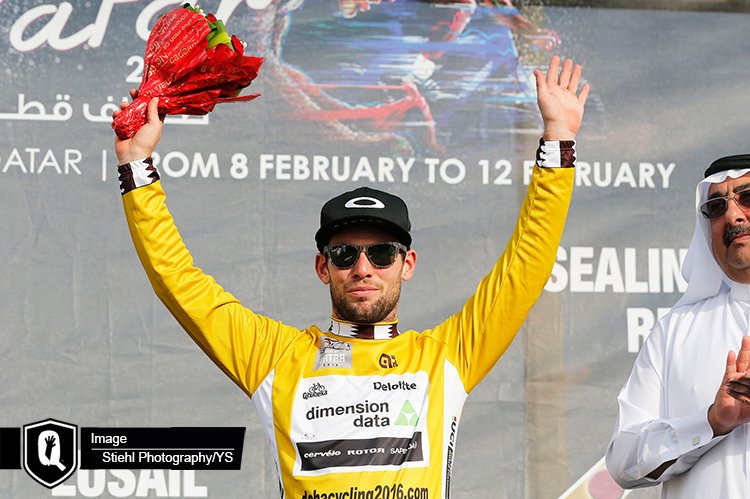 "We were really motivated for today and I have won this stage before a couple of times. The wind was always going to make it difficult today, it was a block head wind and we thought it was going to be cross. Actually it was more a cross head wind so you were never really comfortable. We knew we were going to have to take control and the team were really motivated after yesterday. Obviously we were in control at the beginning of yesterday but then with the puncture of Edvald it really put the team in a difficult situation. It also made it harder for us to take the overall today so we really had to be on top of our game to make sure we finished on the top step of the podium. The lads did it perfectly on the final laps when it was hectic, keeping me in the front and out of danger, so I was ready for the sprint.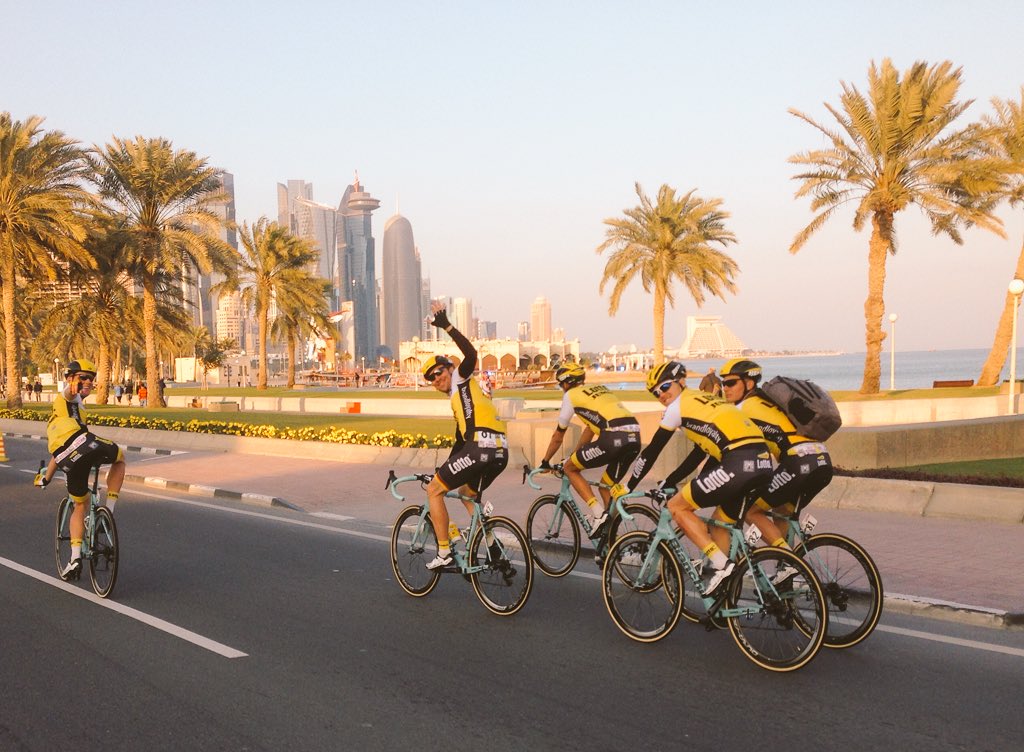 Obviously it's nice to be wearing gold now, but I know I am only wearing it on behalf of Edvald. He only lost it because of bad luck and not through any other kind of cause. He should be the guy wearing this gold jersey but we are just super happy to keep it in Team Dimension Data. The team made the step up to World Tour this year and we've already won a GC. It is great for the new sponsors, Dimension Data, Deliotte and also to highlight Qhubeka here on the international stage."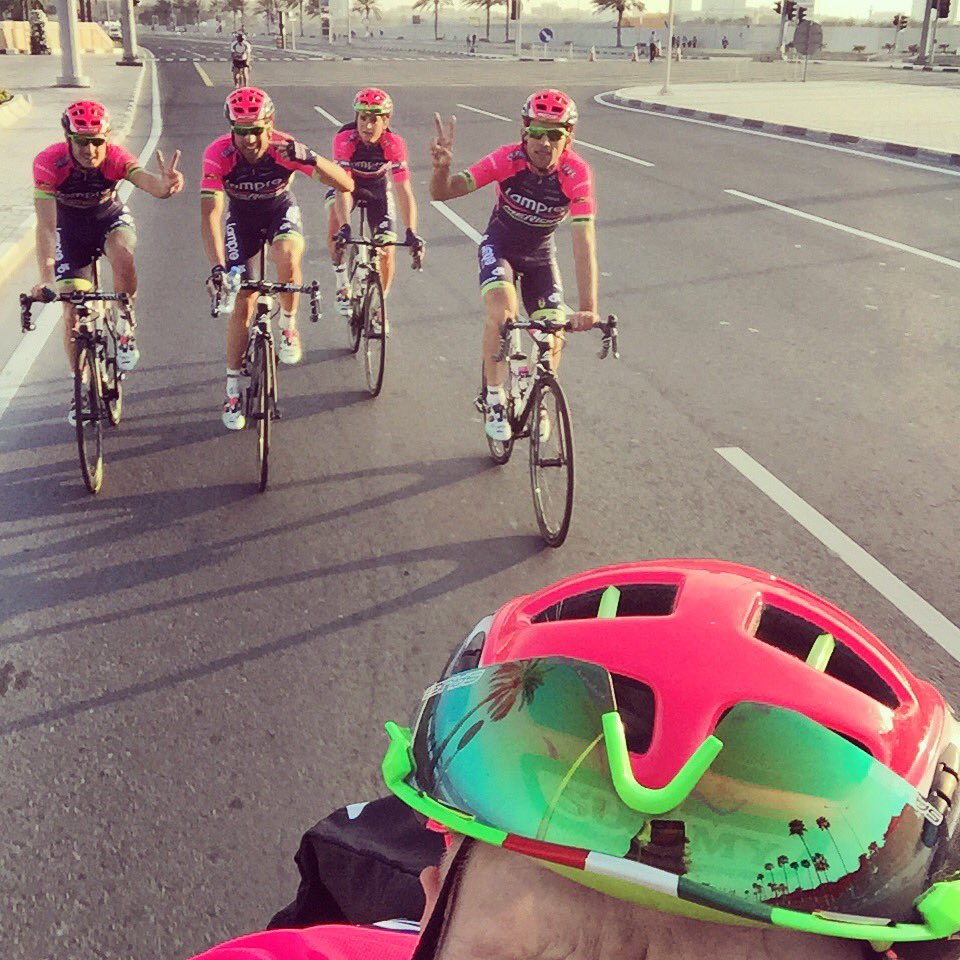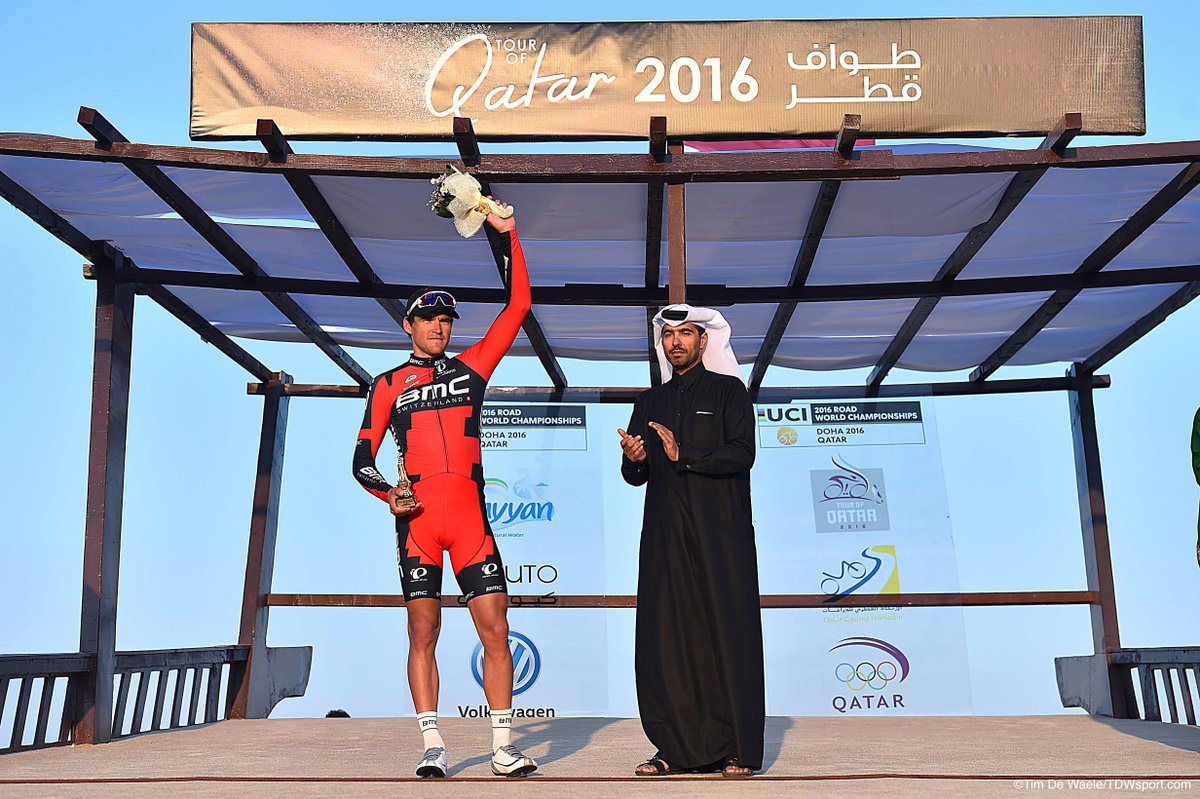 Alexander Kristoff:
"That sprint was pretty hectic. A lot of teams were tryng to take the lead. We did actually a very good job all day. We controlled the break and were able in the end to be in front at the last corner. There we had a good position. Dimension Data overtook us a little bit. We managed to stay together more or less. The last 500 meters were for them but I passed them again with 200 meters to go. Then Cavendish came by my side. I thought he got me but then… I think my body is just a little bit longer… That made the difference, - said Alexander Kristoff, who won the silver jersey of the best sprinter.My results in Qatar are even better than last year, even if I did a worse time trial. The team did such a good job. Without them I would never have been able to win these stages because every day I had a very good lead out. We are ready for Oman."
Greg Van Avermaet: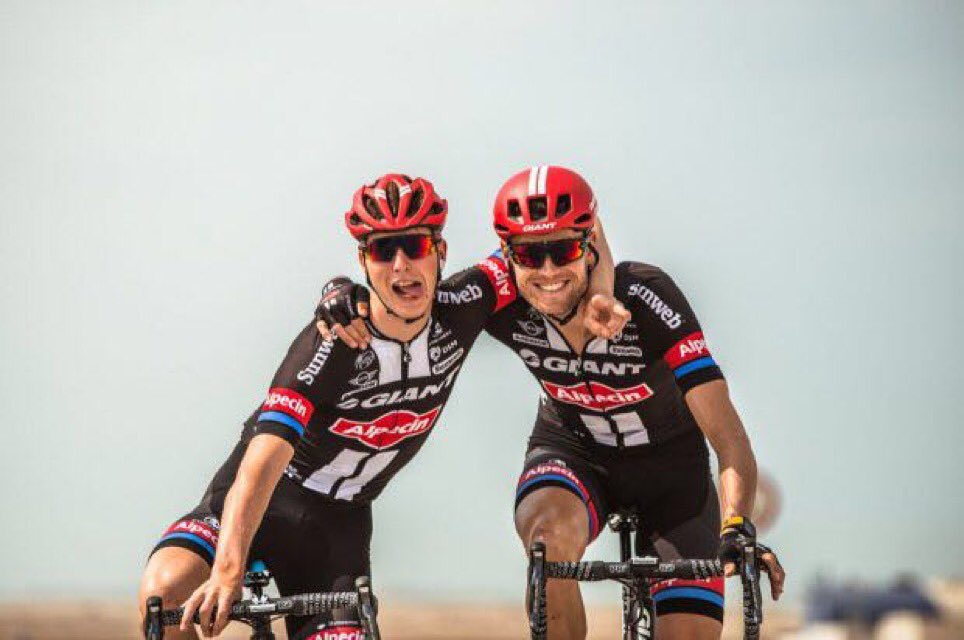 "I'm happy with the week here in Qatar. I like this kind of racing. It's always a big fight to be in position and be up there, and I think it's really good preparation for the Classics and the rest of the season. You do a lot of speed work here, and at every corner you have to be up there.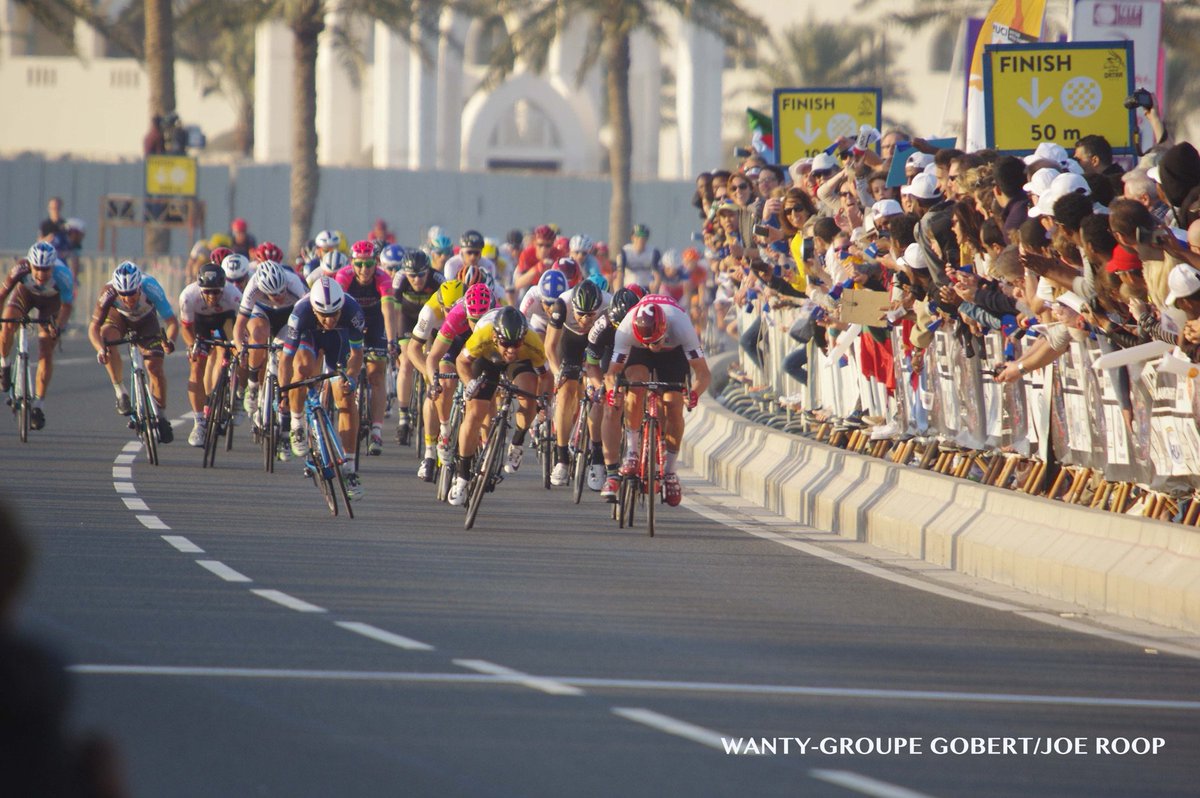 The team did a great job here working together and making sure I was in the right position. I really have to credit their efforts here and it shows that our work together in the off-season at the training camps has paid off.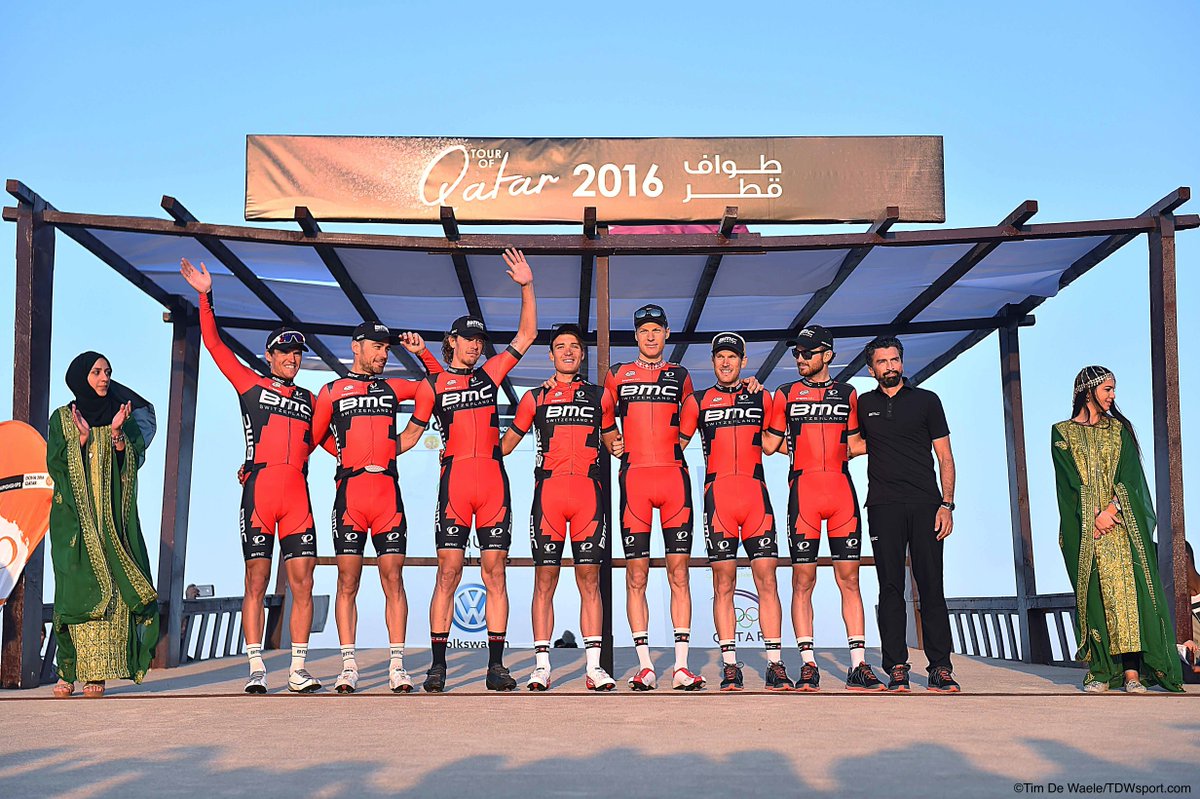 Now I'm off to Oman where it is a little bit hillier and a bit more relaxed. Every day here it is stressful with the winds and the speed. There are a lot of stages for me in Oman, and probably some sprints better suited to me."
Nils Politt:
"What a first race some wins @tourofqatar_ thanks guys.@katushacycling now is time to go home for recovery"
MORE TO COME
RESULTS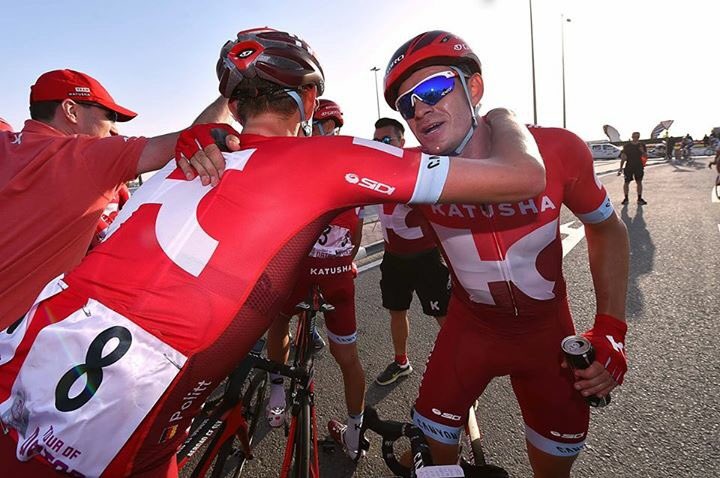 STAGE
1
Alexander Kristoff (Nor) Team Katusha
2:56:16
2
Mark Cavendish (GBr) Dimension Data
3
Roy Jans (Bel) Wanty - Groupe Gobert
4
Yauheni Hutarovich (Blr) Fortuneo - Vital Concept
5
Sacha Modolo (Ita) Lampre - Merida
6
Sam Bennett (Irl) Bora-Argon 18
7
Moreno Hofland (Ned) Team LottoNl-Jumbo
8
Edvald Boasson Hagen (Nor) Dimension Data
9
André Looij (Ned) Roompot - Oranje Peloton
10
Marco Canola (Ita) UnitedHealthcare Professional Cycling Team
FINAL GC
1
Mark Cavendish (GBr) Dimension Data
13:47:23
2
Alexander Kristoff (Nor) Team Katusha
0:00:05
3
Greg Van Avermaet (Bel) BMC Racing Team
0:00:08
4
Manuel Quinziato (Ita) BMC Racing Team
0:00:12
5
Edvald Boasson Hagen (Nor) Dimension Data
0:00:25
6
Søren Kragh Andersen (Den) Team Giant-Alpecin
0:00:36
7
Sam Bennett (Irl) Bora-Argon 18
0:00:47
8
Sven Erik Bystrøm (Nor) Team Katusha
0:00:55
9
Viacheslav Kuznetsov (Rus) Team Katusha
0:00:56
10
Michael Schär (Swi) BMC Racing Team
0:01:04
11
Sacha Modolo (Ita) Lampre - Merida
0:01:12
12
Zakkari Dempster (Aus) Bora-Argon 18
0:01:19
13
Arnaud Gerard (Fra) Fortuneo - Vital Concept
0:01:22
14
Michael Morkov (Den) Team Katusha
0:01:36
15
Rudiger Selig (Ger) Bora-Argon 18
0:01:50
16
Jos Van Emden (Ned) Team LottoNl-Jumbo
0:02:09
17
Andrea Guardini (Ita) Astana Pro Team
0:02:12
18
Maarten Wynants (Bel) Team LottoNl-Jumbo
0:02:48
19
Moreno Hofland (Ned) Team LottoNl-Jumbo
20
Jacopo Guarnieri (Ita) Team Katusha
0:02:51
21
Dmitriy Gruzdev (Kaz) Astana Pro Team
0:03:10
22
Nils Politt (Ger) Team Katusha
0:03:20
23
Scott Thwaites (GBr) Bora-Argon 18
0:03:22
24
Daniel Eaton (USA) UnitedHealthcare Professional Cycling Team
0:03:38
25
Johan Vansummeren (Bel) AG2R La Mondiale
0:03:45
26
Pieter Vanspeybrouck (Bel) Topsport Vlaanderen - Baloise
0:03:48
27
Soufiane Haddi (Mar) Skydive Dubai
0:03:54
28
Simone Antonini (Ita) Wanty - Groupe Gobert
0:03:59
29
Sébastien Turgot (Fra) AG2R La Mondiale
0:04:02
30
Ruslan Tleubayev (Kaz) Astana Pro Team
0:04:09
31
Xhuliano Kamberaj (Alb) Skydive Dubai
0:04:12
32
Dmitrii Kozonchuk (Rus) Team Katusha
0:04:13
33
Andrea Palini (Ita) Skydive Dubai
0:04:15
34
Daniel Oss (Ita) BMC Racing Team
0:04:17
35
Adrian Kurek (Pol) CCC Sprandi Polkowice
0:04:22
36
Steven Tronet (Fra) Fortuneo - Vital Concept
0:04:23
37
Marko Kump (Slo) Lampre - Merida
38
Christopher Jones (USA) UnitedHealthcare Professional Cycling Team
0:04:35
39
Jay Robert Thomson (RSA) Dimension Data
0:04:37
40
Tom Stamsnijder (Ned) Team Giant-Alpecin
0:04:47
41
Jean-Pierre Drucker (Lux) BMC Racing Team
0:05:13
42
Mark Renshaw (Aus) Dimension Data
0:05:32
43
Mark Mcnally (GBr) Wanty - Groupe Gobert
0:06:03
44
Matt Brammeier (Irl) Dimension Data
0:06:05
45
Marco Marcato (Ita) Wanty - Groupe Gobert
0:06:31
46
Preben Van Hecke (Bel) Topsport Vlaanderen - Baloise
0:07:00
47
Michael Reihs (Den) Stölting Service Group
0:08:09
48
Stijn Steels (Bel) Topsport Vlaanderen - Baloise
0:08:21
49
Mekseb Debesay (Eri) Dimension Data
0:09:02
50
Mike Teunissen (Ned) Team LottoNl-Jumbo
0:09:09
51
Roy Jans (Bel) Wanty - Groupe Gobert
0:09:19
52
Pierre-Luc Perichon (Fra) Fortuneo - Vital Concept
0:09:47
53
Tim Declercq (Bel) Topsport Vlaanderen - Baloise
0:09:49
54
Timo Roosen (Ned) Team LottoNl-Jumbo
0:10:00
55
Carlos Alzate (Col) UnitedHealthcare Professional Cycling Team
0:10:55
56
Fabian Wegmann (Ger) Stölting Service Group
0:11:00
57
Boris Vallee (Bel) Fortuneo - Vital Concept
0:11:38
58
Zico Waeytens (Bel) Team Giant-Alpecin
0:12:23
59
Tyler Farrar (USA) Dimension Data
0:12:35
60
Patrick Gretsch (Ger) AG2R La Mondiale
0:13:09
61
Kenneth Van Rooy (Bel) Topsport Vlaanderen - Baloise
0:13:16
62
Tomasz Kiendys (Pol) CCC Sprandi Polkowice
0:13:39
63
Brian Van Goethem (Ned) Roompot - Oranje Peloton
0:13:41
64
Joseph Rosskopf (USA) BMC Racing Team
0:13:48
65
Lars Boom (Ned) Astana Pro Team
0:13:53
66
Brenton Jones (Aus) Drapac Professional Cycling
0:13:54
67
Marco Canola (Ita) UnitedHealthcare Professional Cycling Team
0:13:56
68
Tom Van Asbroeck (Bel) Team LottoNl-Jumbo
0:13:57
69
Luka Pibernik (Slo) Lampre - Merida
70
Berden De Vries (Ned) Roompot - Oranje Peloton
0:13:58
71
Rick Zabel (Ger) BMC Racing Team
0:14:05
72
Wesley Kreder (Ned) Roompot - Oranje Peloton
0:14:12
73
Jaroslaw Marycz (Pol) CCC Sprandi Polkowice
74
André Looij (Ned) Roompot - Oranje Peloton
75
Michael Carbel Svendgaard (Den) Stölting Service Group
76
Artyom Zakharov (Kaz) Astana Pro Team
0:14:16
77
Tim Kerkhof (Ned) Roompot - Oranje Peloton
0:14:26
78
Grzegorz Stepniak (Pol) CCC Sprandi Polkowice
0:14:39
79
Danilo Napolitano (Ita) Wanty - Groupe Gobert
0:14:42
80
Sébastien Minard (Fra) AG2R La Mondiale
0:14:47
81
Adil Jelloul (Mar) Skydive Dubai
0:14:51
82
Johannes Fröhlinger (Ger) Team Giant-Alpecin
0:15:05
83
Jef Van Meirhaeghe (Bel) Topsport Vlaanderen - Baloise
84
Benoit Jarrier (Fra) Fortuneo - Vital Concept
0:15:17
85
Shane Archbold (NZl) Bora-Argon 18
0:15:18
86
Lukas Pöstlberger (Aut) Bora-Argon 18
87
Twan Castelijns (Ned) Team LottoNl-Jumbo
0:15:22
88
Robert Wagner (Ger) Team LottoNl-Jumbo
0:15:24
89
Jesper Asselman (Ned) Roompot - Oranje Peloton
0:15:33
90
Adrian Honkisz (Pol) CCC Sprandi Polkowice
0:15:49
91
Amaury Capiot (Bel) Topsport Vlaanderen - Baloise
0:15:57
92
Marco Haller (Aut) Team Katusha
0:16:02
93
Mads Pedersen (Den) Stölting Service Group
0:16:04
94
Lieuwe Westra (Ned) Astana Pro Team
0:16:09
95
Bjorn Thurau (Ger) Wanty - Groupe Gobert
0:16:16
96
Davide Cimolai (Ita) Lampre - Merida
0:17:00
97
Graeme Brown (Aus) Drapac Professional Cycling
0:17:06
98
Alex Kirsch (Luxi) Stölting Service Group
0:17:12
99
Bernard Sulzberger (Aus) Drapac Professional Cycling
0:17:22
100
Andreas Schillinger (Ger) Bora-Argon 18
0:17:25
101
Christoph Pfingsten (Ger) Bora-Argon 18
102
Hugo Houle (Can) AG2R La Mondiale
0:17:38
103
Ivar Slik (Ned) Roompot - Oranje Peloton
0:17:46
104
Damien Gaudin (Fra) AG2R La Mondiale
0:18:07
105
Jason Lowndes (Aus) Drapac Professional Cycling
0:18:13
106
Vegard Breen (Nor) Fortuneo - Vital Concept
0:18:27
107
Youcef Reguigui (Alg) Dimension Data
0:18:48
108
Maher Hasnaoui (Tun) Skydive Dubai
0:18:49
109
Ivan Santaromita (Ita) Skydive Dubai
0:18:51
110
Floris De Tier (Bel) Topsport Vlaanderen - Baloise
0:18:59
111
Davide Rebellin (Ita) CCC Sprandi Polkowice
0:19:07
112
Simone Ponzi (Ita) CCC Sprandi Polkowice
0:19:19
113
Kenny De Haes (Bel) Wanty - Groupe Gobert
0:19:41
114
Cheng Ji (Chn) Team Giant-Alpecin
0:20:00
115
Matthew Busche (USA) UnitedHealthcare Professional Cycling Team
0:20:11
116
Mario Costa (Por) Lampre - Merida
0:20:43
117
Yauheni Hutarovich (Blr) Fortuneo - Vital Concept
0:22:16
118
Robin Stenuit (Bel) Wanty - Groupe Gobert
0:22:22
119
Daniel Mclay (GBr) Fortuneo - Vital Concept
0:22:35
120
Luke Keough (USA) UnitedHealthcare Professional Cycling Team
0:22:49
121
Jesse Sergent (NZl) AG2R La Mondiale
0:24:11
122
Samuel Spokes (Aus) Drapac Professional Cycling
0:24:21
123
Bradley White (USA) UnitedHealthcare Professional Cycling Team
0:26:25
124
Karl Menzies (Aus) UnitedHealthcare Professional Cycling Team
0:26:29
125
Peter Koning (Ned) Drapac Professional Cycling
0:26:33
126
Jordan Kerby (Aus) Drapac Professional Cycling
0:27:20
127
Christian Mager (Ger) Stölting Service Group
0:27:24
128
Gediminas Bagdonas (Ltu) AG2R La Mondiale
0:28:38
POINTS
Alexander Kristoff (Nor) Team Katusha
YOUTH
Søren Kragh Andersen (Den) Team Giant-Alpecin
TEAM
1
BMC Racing Team
41:23:15
2
Team Katusha
0:00:57
3
Bora-Argon 18
0:02:03
4
Dimension Data
0:04:03
5
Astana Pro Team
0:06:17
6
Team LottoNl-Jumbo
0:06:26
7
Fortuneo - Vital Concept
0:07:31
8
Wanty - Groupe Gobert
0:09:49
9
Topsport Vlaanderen - Baloise
0:09:56
10
UnitedHealthcare Professional Cycling Team
0:10:21
11
Skydive Dubai Pro Cycling Team
0:10:47
12
AG2R La Mondiale
0:14:46
13
Team Giant-Alpecin
0:16:09
14
Lampre - Merida
0:18:01
15
CCC Sprandi Polkowice
0:26:58
16
Stölting Service Group
0:29:18
17
Roompot - Oranje Peloton
0:39:44
18
Drapac Professional Cycling
0:40:57