"Today was just a great day. I won but it was really a win for the whole team. We really raced perfectly together. I've done a lot of races but I've never really seen anything like this in my life. There were 20 guys left at the top of the climb with 20 kilometers to go and I was suffering, but I was still there with the guys. To have all seven of us out of 20 guys was really amazing to see.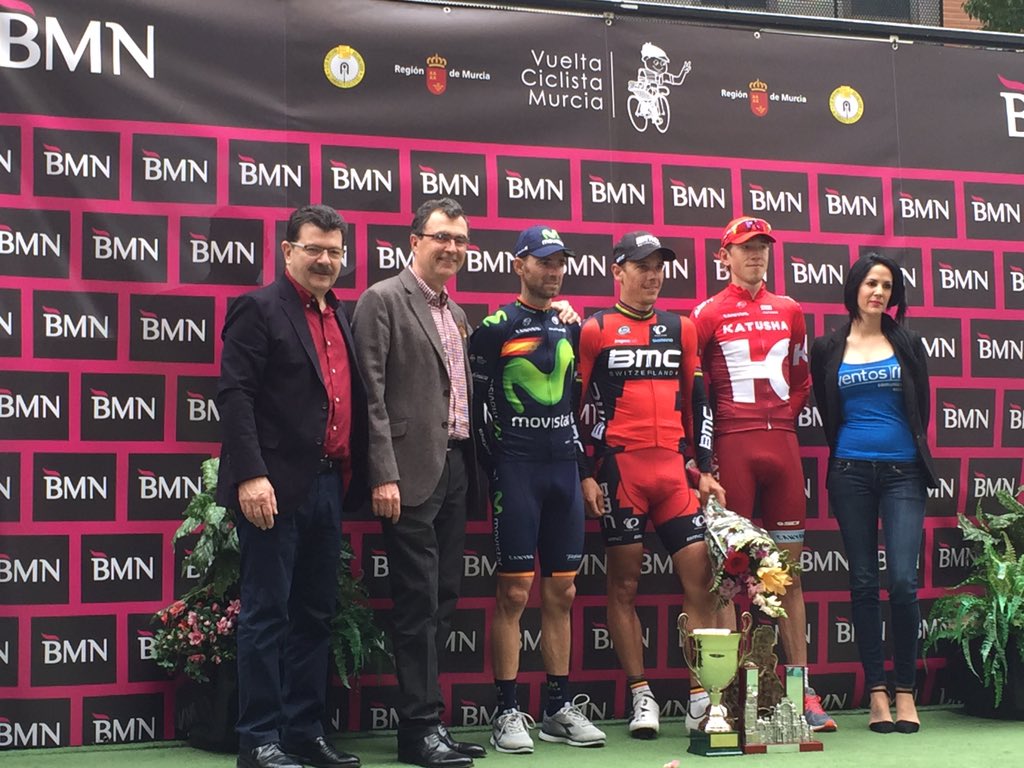 We rode full gas to the last climb and kept a high tempo, almost at max speed. Tejay attacked two kilometers from the top at which point we were only six or seven guys left. We caught him with two kilometers to go and then I took my chance in the sprint. So there was no way we were going to lose the race, either with Tejay winning solo or me in the sprint. I want to thank all of my teammates because we really raced together and it was so nice.
At the Dubai Tour I was already feeling good. I recovered well and trained a lot in between the two races so yeah, I think I'm ready for the season."
RESULTS
Source
http://www.procyclingstats.com/race/Vuelta_Ciclista_a_la_Region_de_Murcia_2016
1 GILBERT Philippe BMC Racing Team125755:02:19
2 VALVERDE Alejandro Movistar Team8555,,
3 ZAKARIN Ilnur Team Katusha 7040,,
4 SANCHEZ Luis Leon Astana Pro Team6032,,
5 HERMANS Ben BMC Racing Team50280:04
6 KANGERT Tanel Astana Pro Team40240:15
7 VAN GARDEREN Tejay BMC Racing Team35200:18
8 CATALDO Dario Astana Pro Team30181:05
9 NAVARRO Daniel Cofidis, Solutions Crédits25161:06
10 DE LA PARTE Víctor CCC Sprandi Polkowice 20141:09
11 IZAGIRRE Ion ,,
12 ROJAS José Joaquín 2:06
13 FERNÁNDEZ Rubén ,,
14 SÁNCHEZ Samuel ,,
15 OWSIAN Lukasz ,,