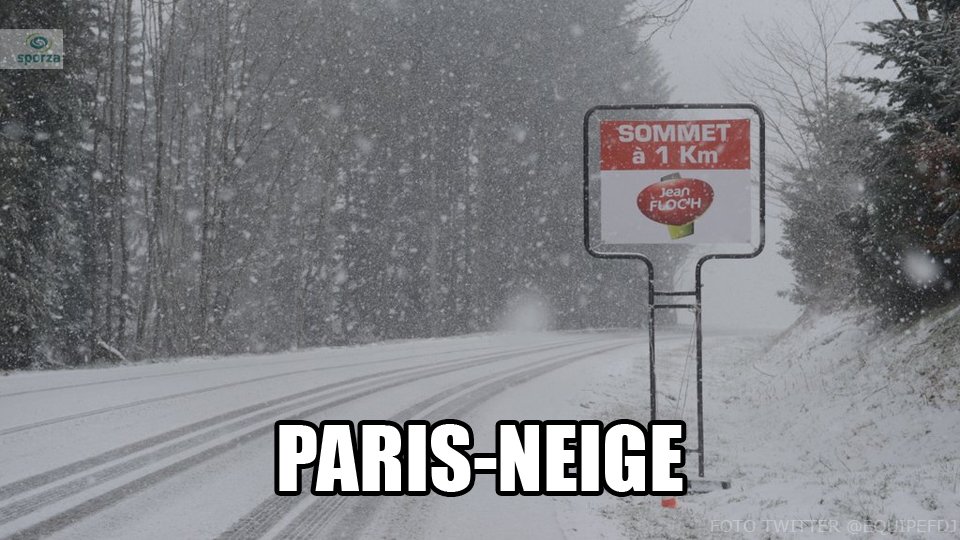 Well... The

weather conditions

are pretty

EXTREME

. From Cusset to Mont Brouilly,

it's snowing

on the race.
There was a large

break-away

but it split in two groups: 80 km to go five riders have 1'20" on the peloton, the rest 45". The leading group includes

DeGendtThomas, Lutsenko, Didier, Gougeard and Herrada

. There we go:

the race is neutralized

and will start again in Villié-Morgon, 43 km to go. The gap is 3'30". But finally the news comes that

the race is cancealed.

Too good. Riders' safety first.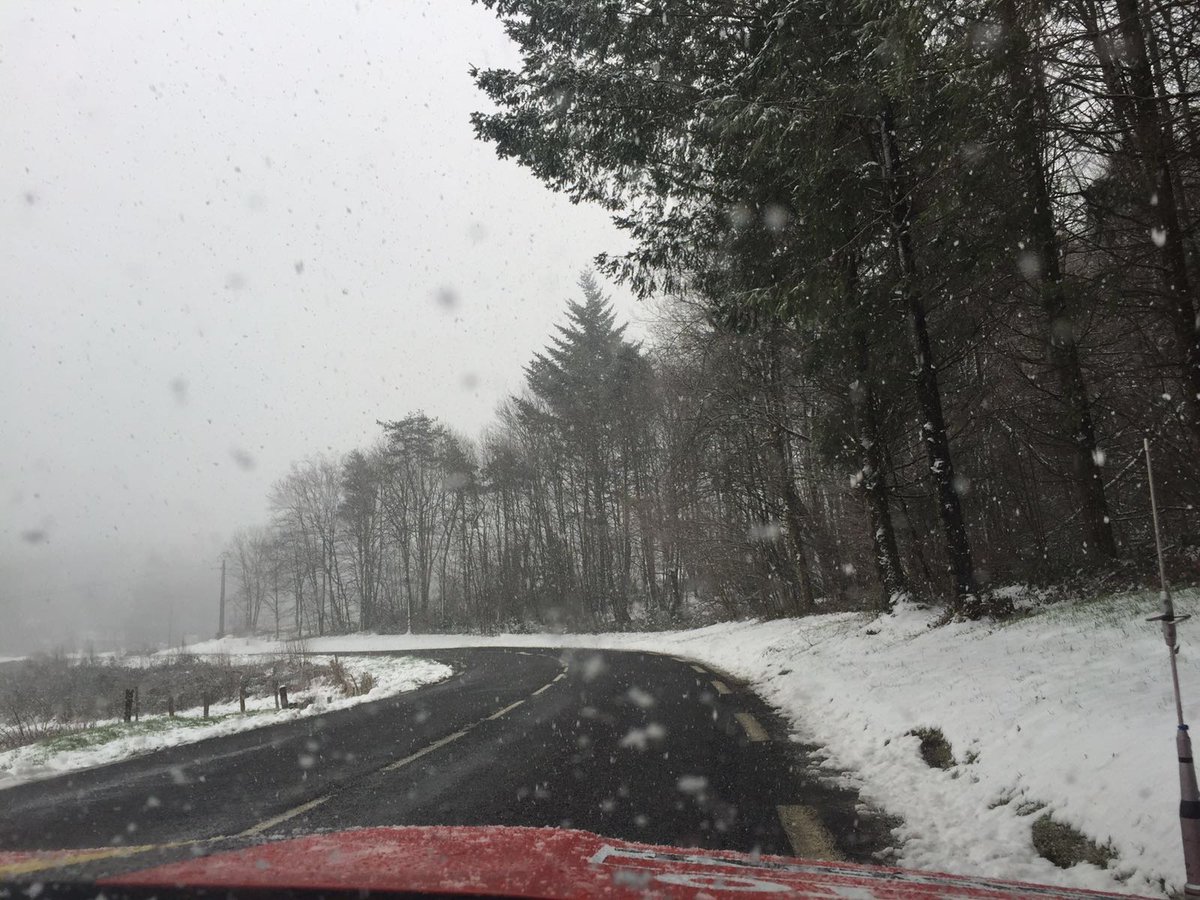 Team BMC Dr. Spinelli:
"Phil [Gilbert]'s condition is nothing to be overly concerned about, however the cold weather and snow that we saw in the opening prologue and first two stages of the race have done nothing but aggravate his condition"
Philippe Gilbert:
"I really love this race so it is disappointing to have to stop racing. But I have one of my biggest goals for the season, Milan-San Remo, around the corner and in order to perform well there I need to fully recover from this illness and be in the best shape possible."
Marcel Kittel:
"What an epic, EPIC, EEEEPIC day in Paris-Nice!!!1!! OR maybe just a ridiculous cold one with rain, snow, wind & bibshorts full of warm pee."
Geraint Thomas:
"Maybe there was another road we could have taken to get to the finish, that didn't go as high? And we could have raced #justathought"