I know nothing about it and as usual I didn't watch it because I don't like it that much. But the Track Worlds in London have been an important moment of the cycling season and there are a few thigs I want to underline.
First of all, the Italian Filippo Ganna won the Men's Individual Pursuit and in Italy nobody know. It's a shame. It isn't that cycling is unpopular, it's that media ignore cycling even when Italians win.
In

Great Britain

instead cycling is trending, I have seen it last summer with my eyes. They were racing at home, the start was disappointing but in the end they collected

9 medals! 5 gold, 1 silver and 3 bronze. Mark Cavendish

and

Bradley Wiggins

made history, as well as an incredible

Laura Trott

and

Jason Kenny.

To name few.
2nd

comes

Germany

(3,

2 and 3: total 8 medals) and

3rd

is

Australia

(2, 2

and 1. Total 5 medals). Italy is only 11, with just 1 madal, Ganna's one.
RESULTS
MEN
SPRINT
1. Jason Kenny Great Britain
2. Matthew Glaetzer Australia
3. Denis Dmitriev Russia
1 KM TIME TRIAL
1. Joachim Eilers Germany
2. Theo Bos Netherlands
3. Quentin Lafargue France
INDIVIDUAL PURSUIT
1. Filippo Ganna Italy
2. Domenic Weinstein Germany
3. Andy Tennant Great Britain
TEAM PURSUIT
1. Australia
Sam Welsford
Michael Hepburn
Callum Scotson
Miles Scotson
Alexander Porter
Luke Davison
2. Great Britain
Jonathan Dibben
Ed Clancy
Owain Doull
Bradley Wiggins
Steven Burke
Andy Tennant
3. Denmark
Lasse Norman Hansen
Niklas Larsen
Frederik Madsen
Casper von Folsach
Rasmus Quaade
TEAM SPRINT
1. New Zealand
Ethan Mitchell
Sam Webster
Eddie Dawkins
2. Netherlands
Nils van 't Hoenderdaal
Jeffrey Hoogland
Matthijs Büchli
Hugo Haak
3. Germany
René Enders
Max Niederlag
Joachim Eilers
KEIRIN
1. Joachim Eilers Germany
2. Eddie Dawkins New Zealand
3. Azizulhasni Awang Malaysia
SCRATCH
1. Sebastián Mora Spain
2. Ignacio Prado Mexico
3. Claudio Imhof Switzerland
POINTS RACE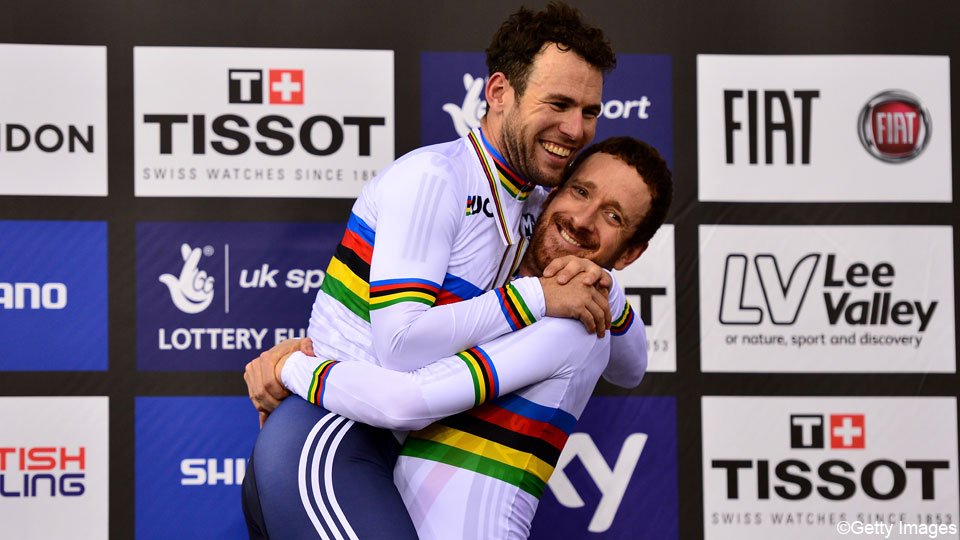 1. Jonathan Dibben Great Britain
2. Andreas Graf Austria
3. Kenny de Ketele Belgium
MADISON
1. Great Britain
Bradley Wiggins
Mark Cavendish
2. France
Morgan Kneisky
Benjamin Thomas
3. Spain
Sebastián Mora
Albert Torres
OMNIUM
1. Fernando Gaviria Colombia
2. Roger Kluge Germany
3. Glenn O'Shea Australia
WOMEN
SPRINT
1. Zhong Tianshi China
2. Lin Junhong China
3. Kristina Vogel Germany
500 m TIME TRIAL
1. Anastasia Voynova Russia
2. Lee Wai Sze Hong Kong
3. Elis Ligtlee Netherlands
INDIVIDUAL PURUSIT
1. Rebecca Wiasak Australia
2. Małgorzata Wojtyra Poland
3. Annie Foreman-Mackey Canada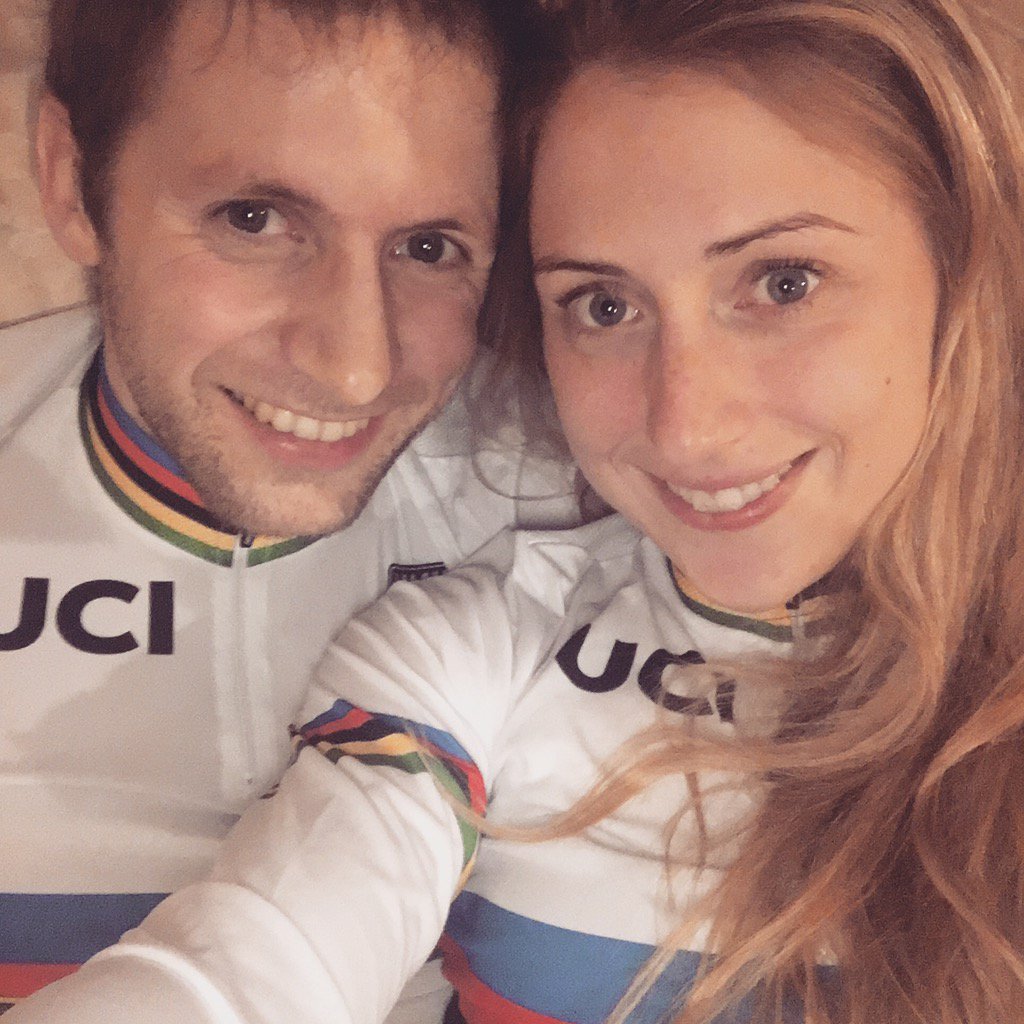 TEAM PURSUIT
1. United States
Sarah Hammer
Kelly Catlin
Chloe Dygert
Jennifer Valente
2. Canada
Allison Beveridge
Jasmin Glaesser
Kirsti Lay
Georgia Simmerling
3. Great Britain
Laura Trott
Elinor Barker
Ciara Horne
Joanna Rowsell
TEAM SPRINT
1. Russia
Daria Shmeleva
Anastasia Voynova
2. China
Gong Jinjie
Zhong Tianshi
3. Germany
Miriam Welte
Kristina Vogel
KEIRIN
1. Kristina Vogel Germany
2. Anna Meares Australia
3. Becky James Great Britain
SCRATCH
1. Laura Trott Great Britain
2. Kirsten Wild Netherlands
3. Stephanie Roorda Canada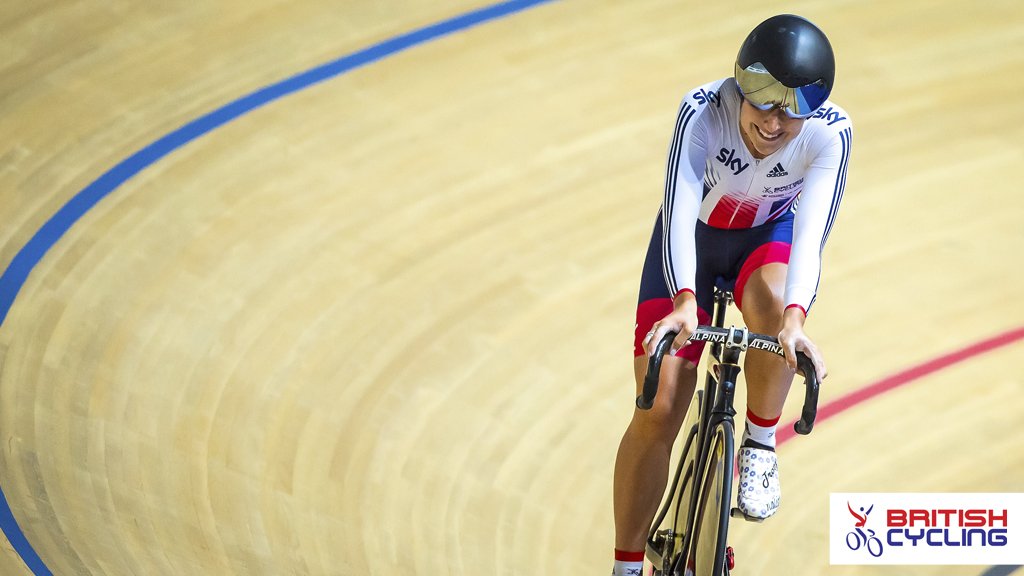 POINTS RACE
1. Katarzyna Pawłowska Poland
2. Jasmin Glaesser Canada
3. Arlenis Sierra Cuba
OMNIUM
1. Laura Trott Great Britain
2. Laurie Berthon France
3. Sarah Hammer United States