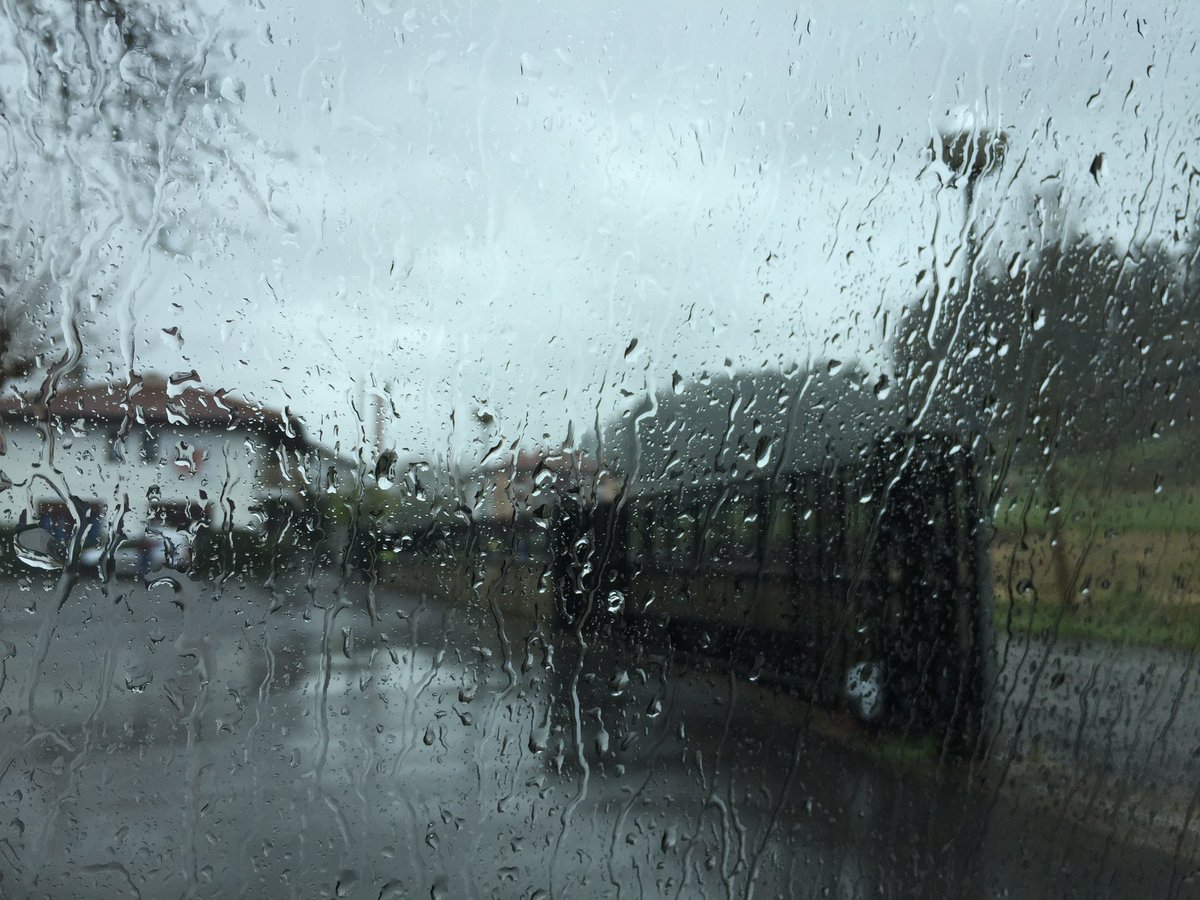 What a day! What a race! What a

upheaval

in the general classification!

Rain and more rain

just from the start and

slippery roads. Steep climbs.
It took a while today before the break took off. Eventually, 85 km to go,

a small group got a slight gap

. They were: Mate, Vicioso, Verona, Petilli, Wellens and Riblson.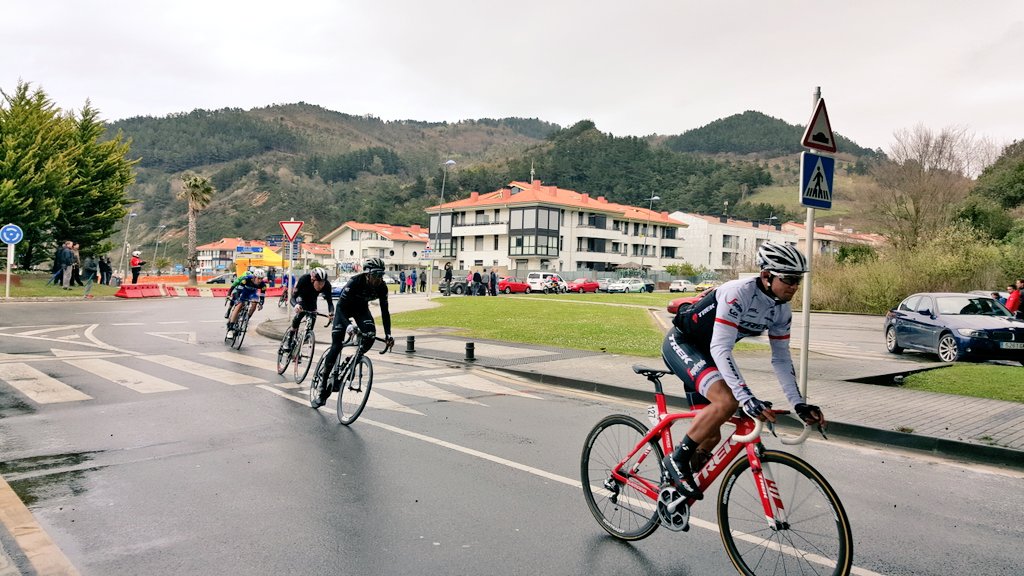 44 km to go the peloton was about 3' behind break, led by a well determined Team Sky. At this point

Barguil and Kreuziger

attacked, the pace increased and the peloton split.
A brutal selection reduced the front group and closed the gap.

The race leader

Landa got dropped

while several riders were trying to bridge to the rest of the break.
10 km to the finish

Verona went solo.

Mate and Wellens tried jump on his wheel.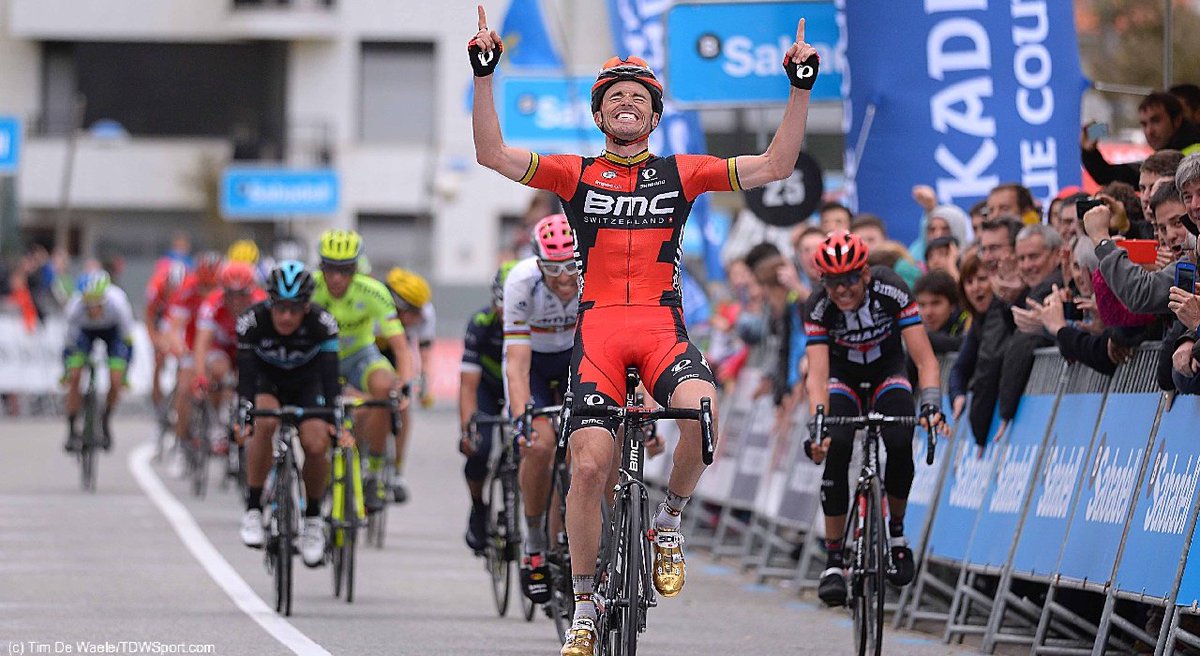 3 km to go the peloton was compact

.

Landa

had managed to bounce

back

and at this point

Contador attacked. Samuel Sanchez started on conter and won.

A few riders followed and there are big gaps.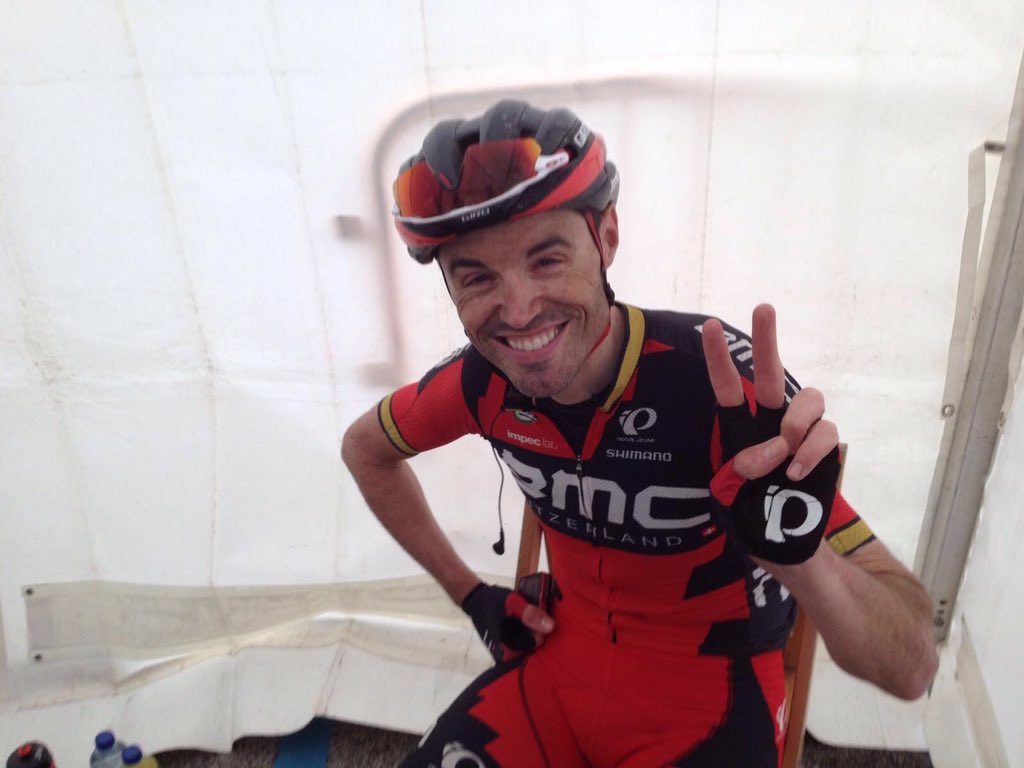 The young gun

Wilco Kelderman

, 2nd at the start,

grabbed the leader jersey.

Bravo! Team Sky still has options:

Sergio Henao is 2nd

at 4''. Landa at 7''.

Bravo Alexis Vuillermoz

: 4th insuch a hard day.
Samuel Sanchez:

"For me it was a really, really beautiful day. The victory is really amazing. It's a victory for my mind. It's more important for me, for my mind and for the team. For BMC Racing Team today was a hard day because at the beginning of the stage, six of my teammates and I split from the peloton so we worked a lot to catch the first group. Then we caught the group before the final and I won the stage for my teammates.

The stage was really hard. A lot of rain, a bit dangerous, a lot of big climbs and the pace of the race is so high. There were a lot of attacks at the final. When Contador attacked I stayed in his wheel and counter attacked in the last 200 meters of the climb. And then I went full gas to the finish and I could raise my hands as I crossed the line.

It's my first individual win with BMC Racing Team. My last individual win was at the Dauphine in 2013 and this is too many years for me. Now it is a really, really beautiful day for me and for my mind it is a super important victory.

The GC is difficult and tomorrow is a really difficult day. It's particularly difficult because of my rivals and the weather. Tomorrow is up and down and with a climb for the finish, so we will take things day by day. For now we will enjoy today."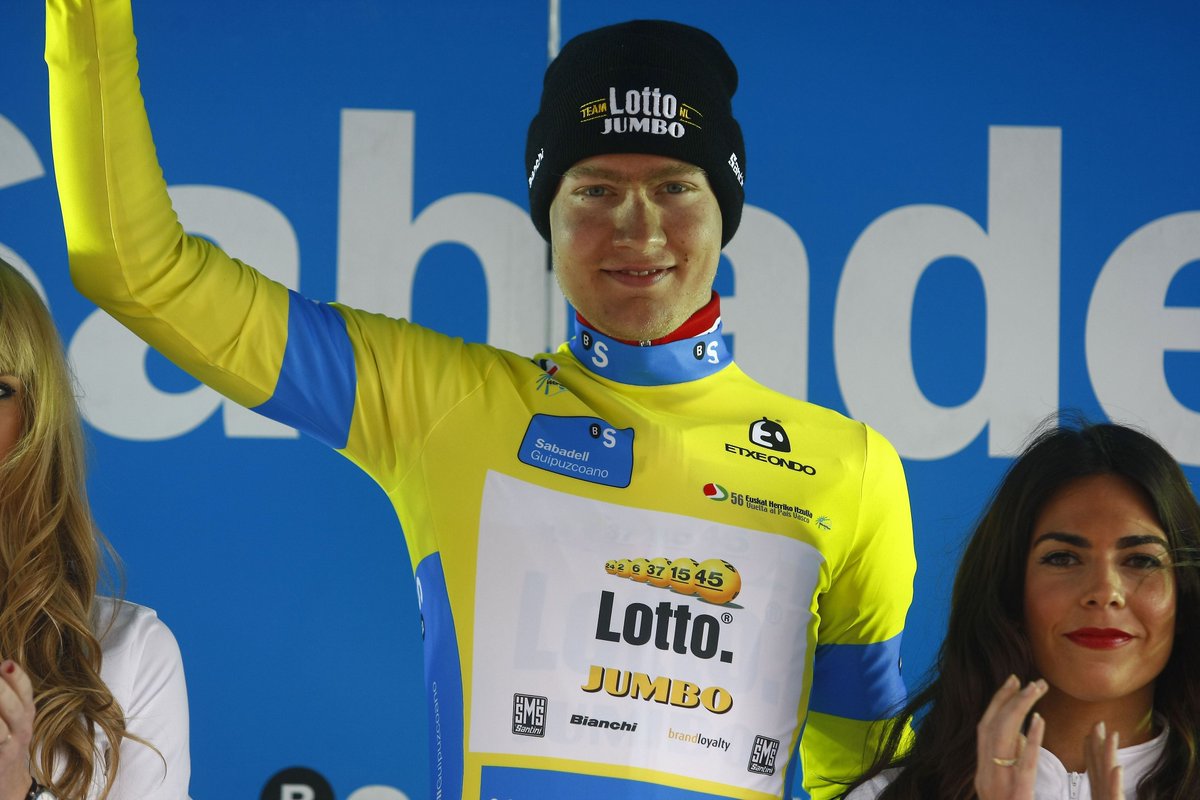 Wilco Kelderman:
"I'm feeling very strong. I dared to take the initiative because I knew that there were not many riders who were able to go faster than me. When I attacked, I saw Alberto Contador accelerating. I had to go all in there, but I knew that if I would give everything, we wouldn't be able to distance me.
We really raced as a team. We were focused all the time and were always in the right place. Paul told me during the race that I had to try it on the final climb. I was in the right position and took my chance."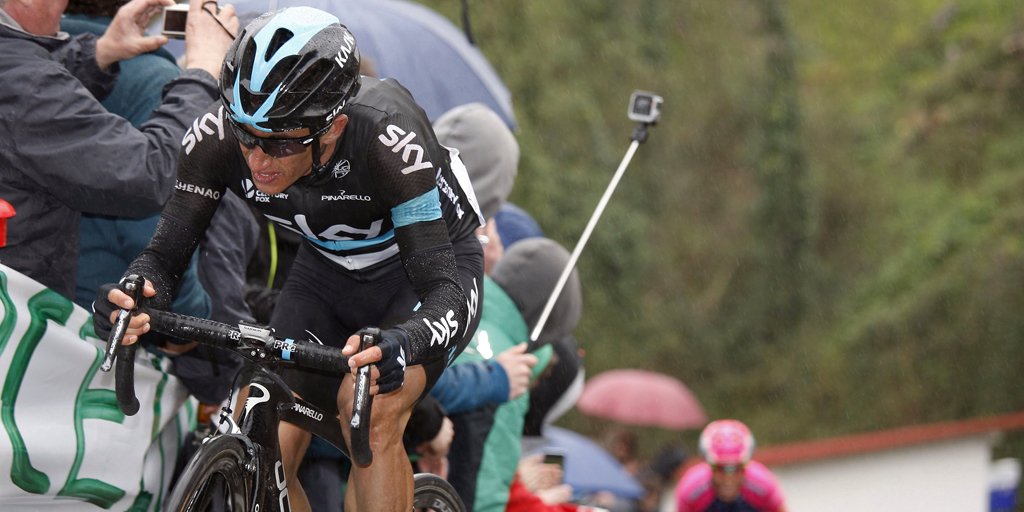 Sergio Henao:
"I felt strong and asked Mikel how he was feeling before that climb. He said I could go ahead and I thought I'd see if I could open up a gap of a few seconds on the other GC contenders.
It didn't quite come off but I felt really strong and I've felt really good throughout the whole race. I hope me and Mikel can maintain our form now. The whole team has worked so hard and I think we deserve to do well. Hopefully we can win the race."
Warren Barguil:
"I am a very satisfied with my result today. The stage started very quickly today and we were only a few at the top of the Jaizkibel climb. I felt good after the team had well supported me on the ascent with Simon, Sam and Fredrik put me in a good position before the penultimate climb.
I managed to control my effort and I was waiting for the climb with 2km to the finish. However I started from too far back and I didn't follow the wheel of Sanchez. I did a sprint of 300 meters and I just gave everything I had. In the end, Rui Costa passed me on the line as I finished 3rd.
I am quite satisfied with my level at the moment, I am getting closer to my level I had in 2014 and that's important for me because I had a difficult year last year."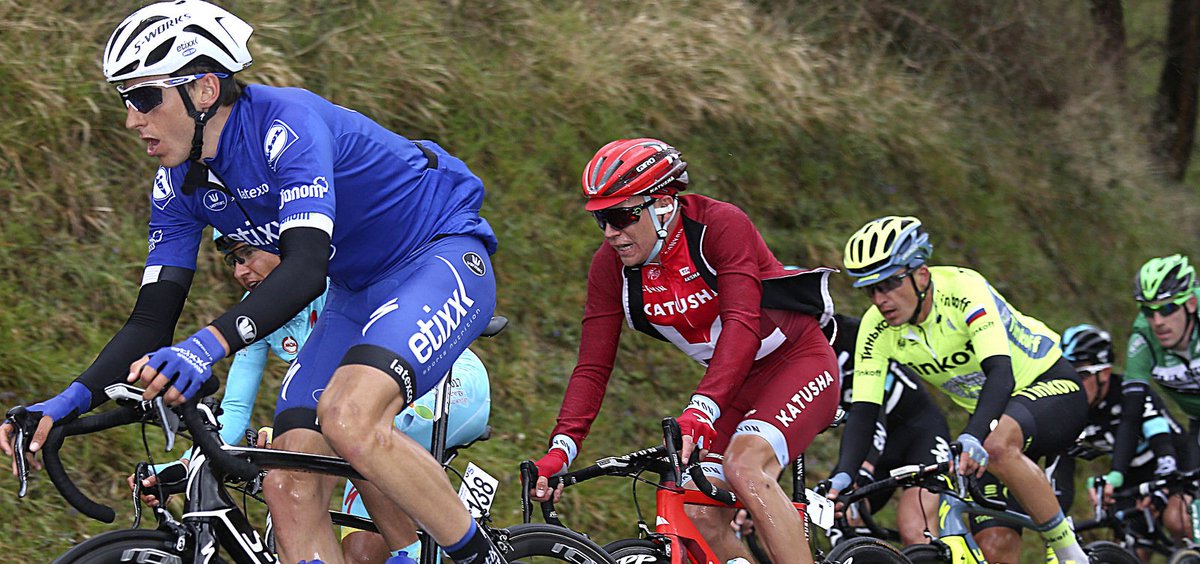 Carlos Verona: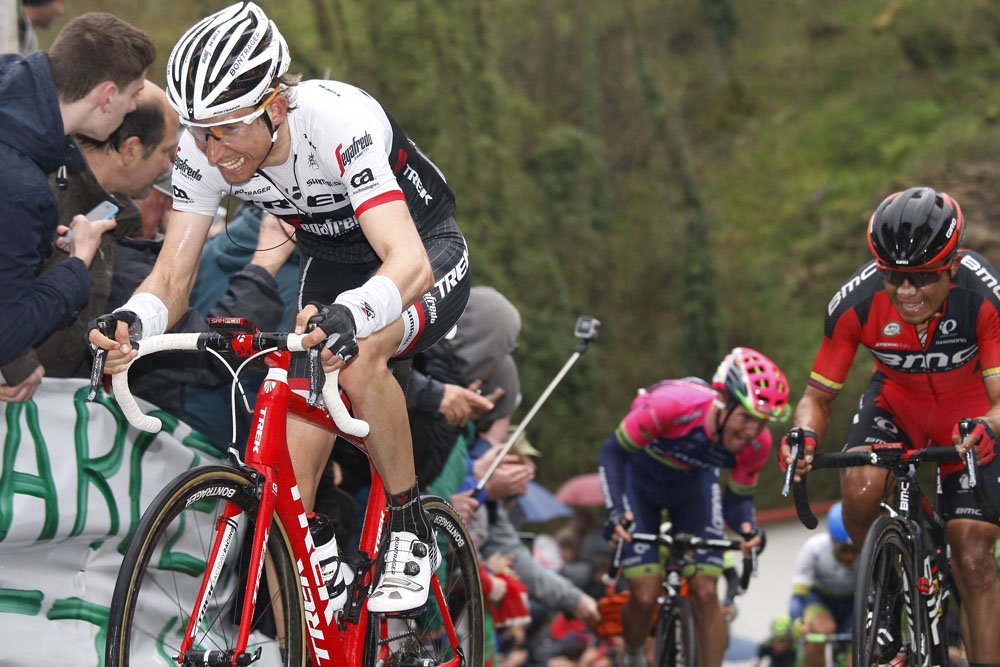 "It was a very hard stage, as we rode full gas from the beginning. The tempo was high, everyone was attacking and the peloton disintegrated on the first climb. Many riders wanted to make it into the break, but Sky didn't allow them to go. Eventually, after 80 kilometers, the escape got a green light and I was there. Having spent so much energy in the first part of the stage, I didn't know what to expect, but as the race progressed, I started feeling better and better. So I tried my luck on Alto de Aia, and then once again on the downhill, but unfortunately I was caught each time. Of course, I am disappointed, because I was so close to getting a victory, but I want to take the positive side out of this, which is that I felt good and that I'm satisfied with my form. I didn't make it today, but I won't give up and will continue like this, because in cycling you have to try 10 times in order to succeed once and take that much desired win."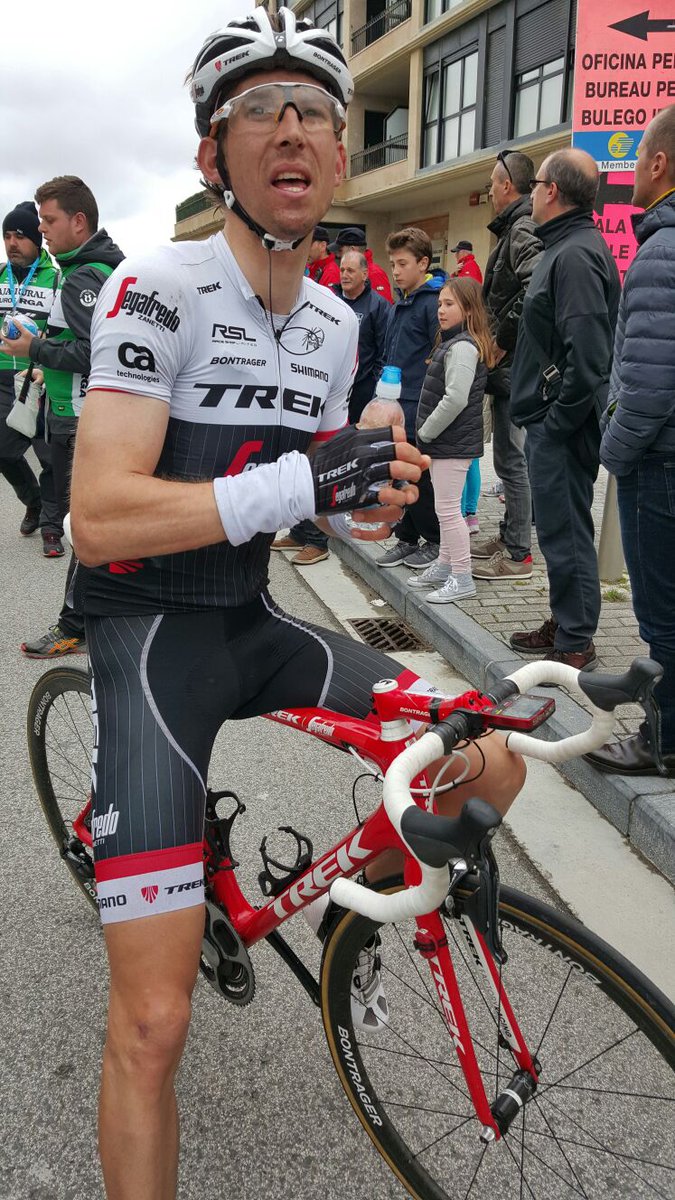 Bauke Mollema:
"I think this was the hardest stage so far. From the start to the finish it was full gas. It took 75kms before the breakaway went, and at one point we had to chase to bring back a dangerous group that had no one of us in it. And with all the steep climbs, it was just a really hard race, and it was everybody for himself.
It was just a brutal stage today. Tomorrow is again a hard stage with steep climbs, but I think the climb to the finish is a bit longer so I think that will suit me better at the moment. The feeling is not bad, [my top form] is coming back, and in the finale today, I felt better than a few days ago. Losing some seconds in the final is not the best, but still a lot can happen in the next few days."
MORE TO COME
RESULTS
STAGE
1 Sanchez
2 Costa
3 Barguil
4 Vuillermoz
5 Sergio Henao
6 Quintana
7 Contador
8 Kelderman
9 Craddock
10 Rodriguez
1 Kelderman
2 Sergio Henao +4
3 Landa +7
4 S Sanchez +8
5 Contador +10
6 Pinot +12
7 Costa +14
8 Quintana +14
9 Gesink +14