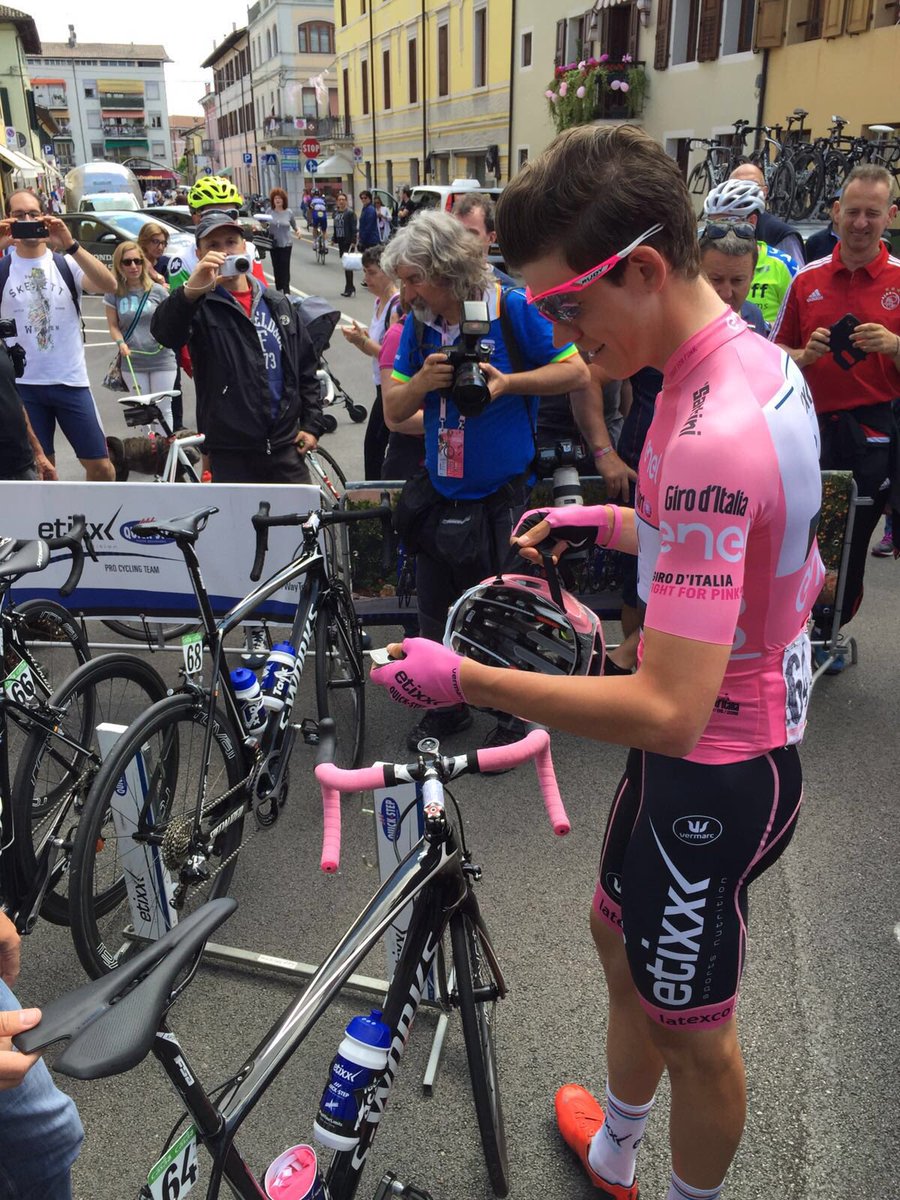 What a fight today to form a break! a first one failed to take off, a second one sticks but it has just 3'. It's

a

large group, 25 riders

: Denifl, Montaguti, Zeits, De Marchi, Malacarne, Atapuma, Clarke, Dombrowski, Van Zyl, Ulissi, Moser, Venter, Koshevoy, Modolo, Rojas, Visconti, Mohoric, Sütterlin, Cunego, Bole, Henao, Boaro, Battaglin, Nieve and Busato. Wellens tried to joins but he couldn't. The first chasing group is 2'13" back but the rest of the peloton is 7' behind, the gruppetto at more than 14'!
Denifl excapes to win the first two KOMs:

M

ontemaggiore

(1st cat. 8.3 km long, average gradient of 9.3%.) and Crai. Then it's back in the larger group. At the 2nd KOM

Visconti crashed

but he's back on bike.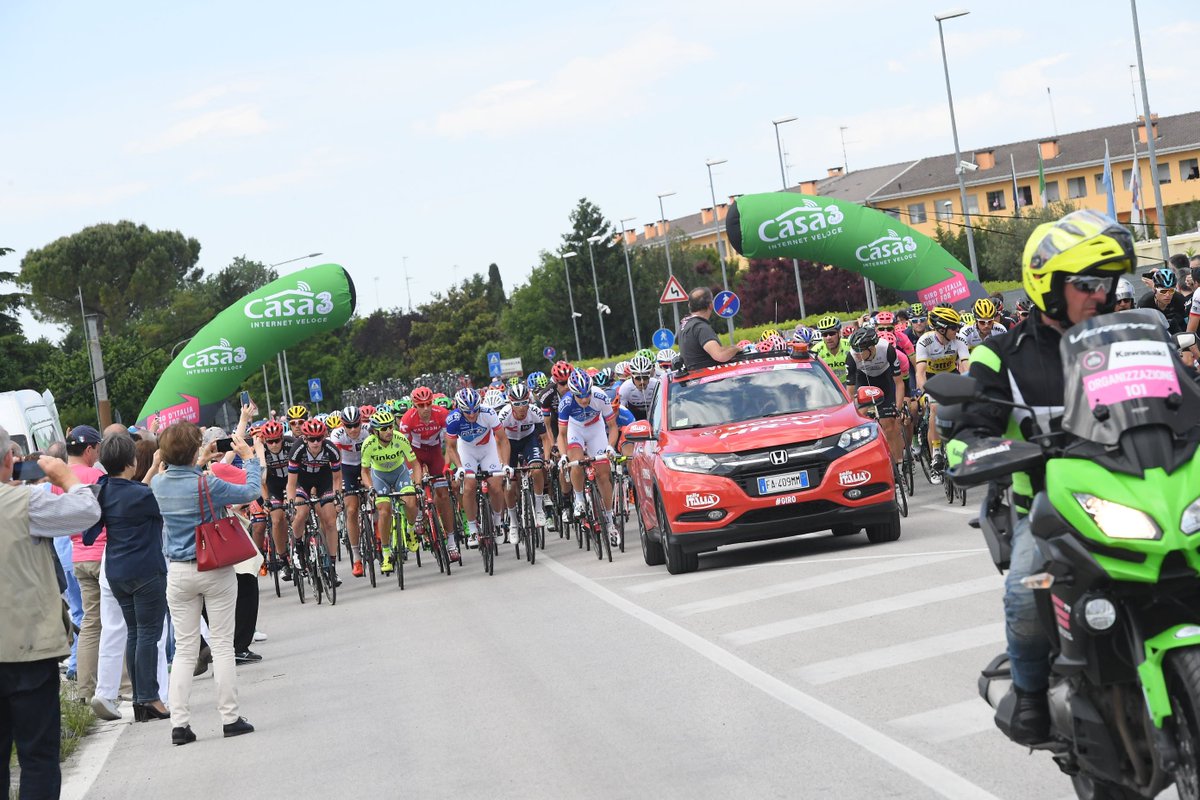 Cima Porzus

(1st cat., 8.8 km long, 8.2% average, 16% max). Moreno

Moser attacks. Nieve and Dombrowski joins. Moser is dropped

and the duo go.

Team Astana is pulling a decimated peloton.

Nieve goes solo

as Dombronsky lost contact. Visconti is chasing as well as Cunego.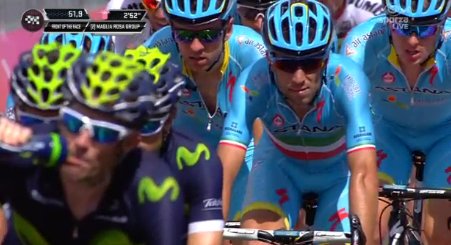 30 km to go:

Visconti joins Dombrowski.

The Maglia rosa's group is catching the rest of the break.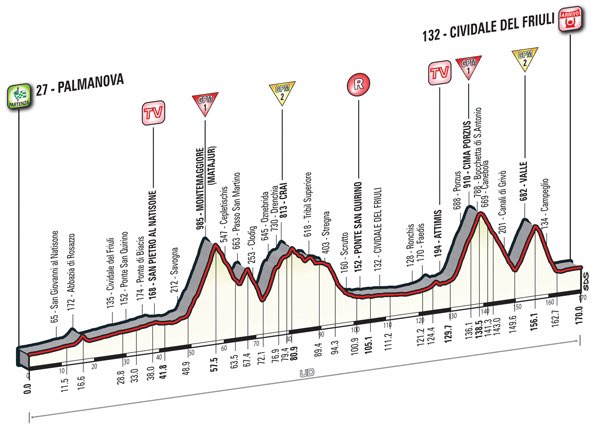 Mikel Nieve wins the KOM

and is now in the descent. 2nd is Visconti, 3rd Dombrowski.

In the Maglia Rosa's group only 16 riders are left.

They are in the descent too and

Amador tries to get a gap but Nibali reacts.

At the KOM Nieve had 30'' on Visconti and 2'25" on the Maglia Rosa's group. Now

Amador has gone with Nibali, Valverde isn't far

. Ulissi gets caught. 20 km to go

Montaguti

joins and drops Visconti and Dombrowski.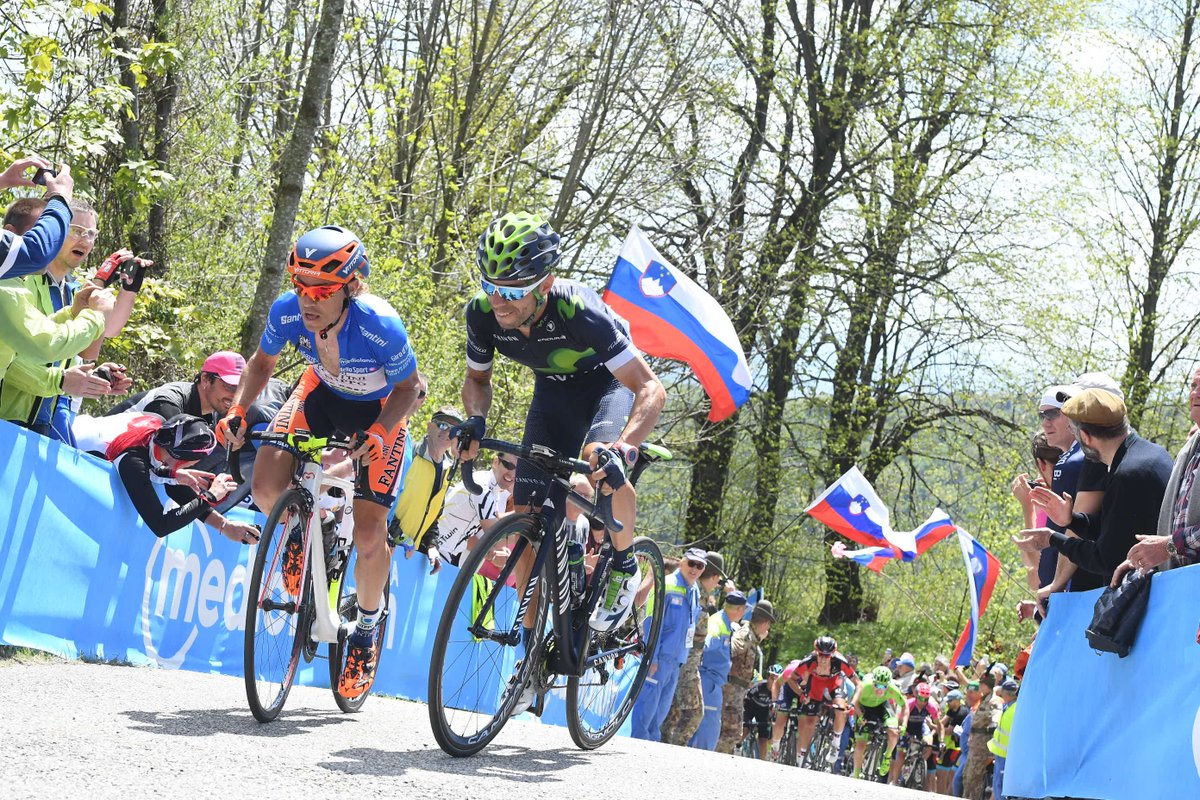 Valle

: 2nd cat. climb, 6.2 km, 7.8% average, 13% max. Nieve has about 1' on the first chasing group and about 2' on the Maglia Rosa's group. The Basque is pedaling very well. 17 km to go

Chaves goes in front and the pace suddenly increases. Bob Jungels is dropped!

Montaguti is back with Visconti and Dombrowski.

Visconti attacks and goes solo.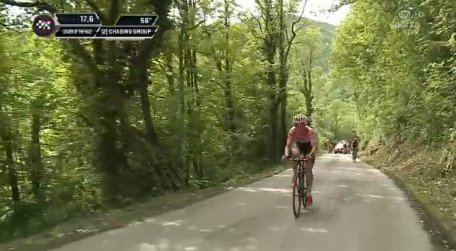 16 km to go

Valverde attacks, Nibali goes on counter. Battaglin closes the gap.

Bob Jungels is dropped but didn't give up. Amador, Formolo and Uran are also in trouble. Jungels has caught Atapuma and Hesjedal. His dealy is about 23''.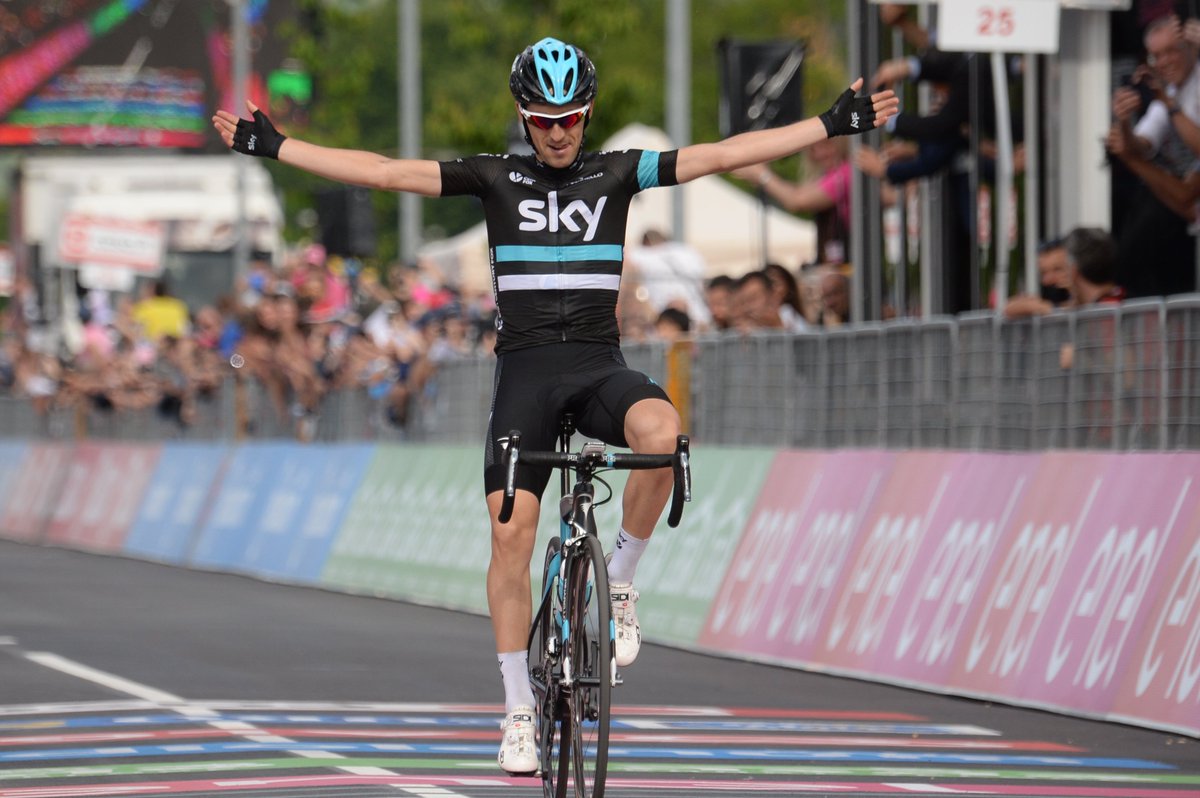 Nibali attacks but Valverde is glued to his wheel.

Nieve wins the last KOM.

Now there is the descent and a 7 km flat to the finish line, and glory. Go Mikel!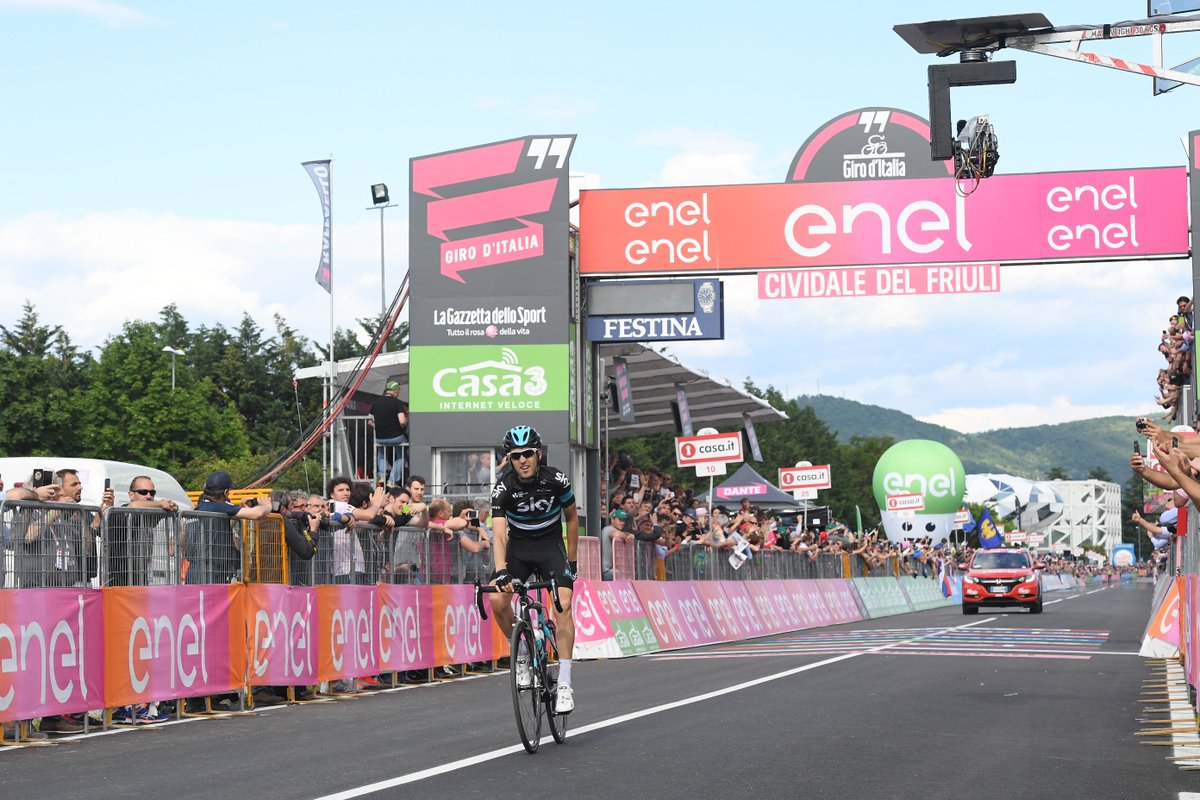 Behind

Bob Jungels is taking risks

in the descent to defend his Jersey.

Amador is also fighting

to come back to the front group.

Mikel Nieve is on the flat

. He lost nothing in the descent. 6 km to go. 3 km to go. Bob

Jungels found a team mate

, Gianluca Brambilla. In front Dombrowski is caught.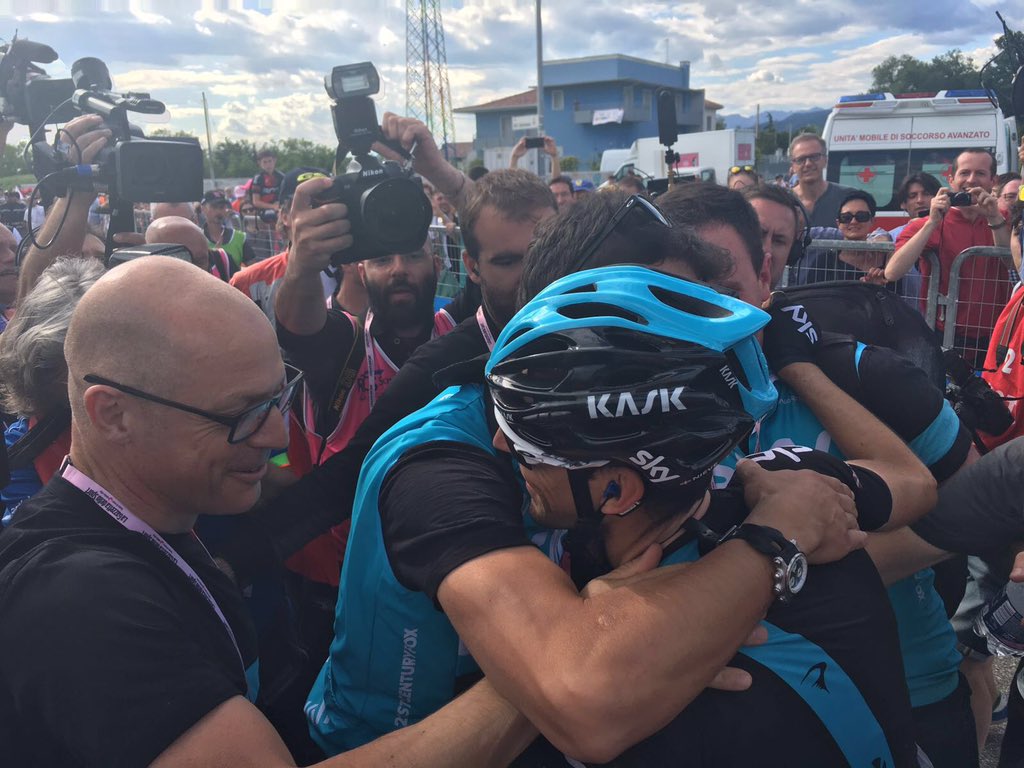 It's done:

Mikel Nieve has won. Solo.

Team Sky gets a joy after the shock for Landa's abandon.

Visconti is 2nd

with a big gap. Montaguti is caught. Sprint in the front group and Nibali wins. Andrey Amador is the new Maglia Rosa. Bob Jungels gave all but it wasn't enough.

UPDATE

Visconti went to the hospital

for X rays examination: a suspect broken rib for him... The KOM was in a bend and behind it there were some teams' masseurs. Wrong location and wrong position for sure!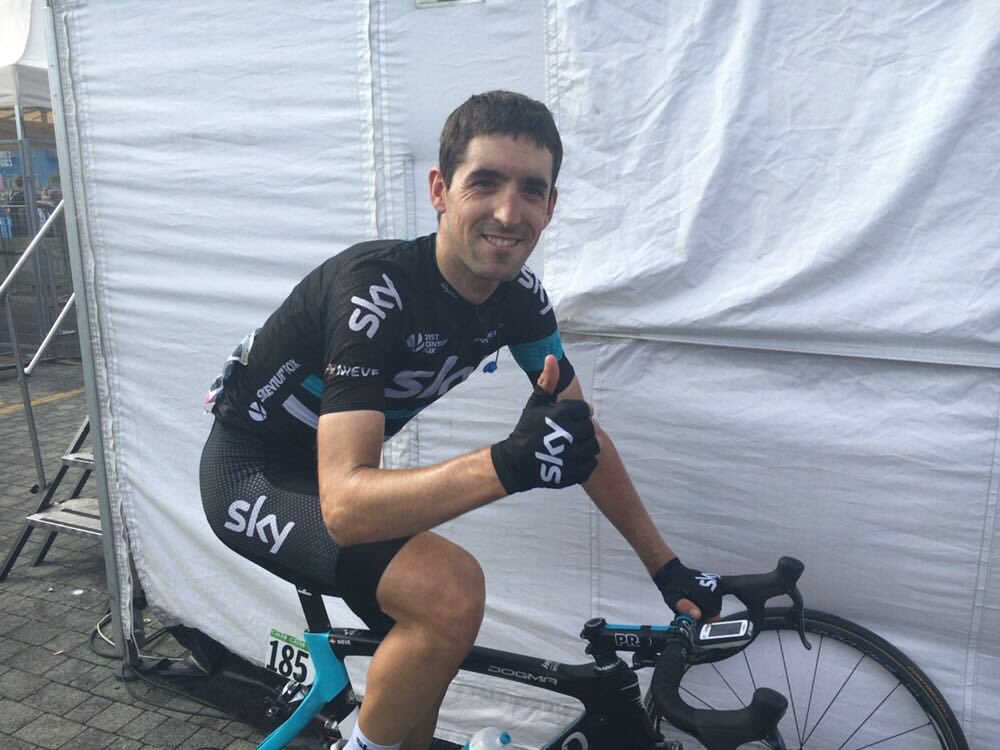 Giacomo

Nizzolo won the Red Jersey

... uphill!!!
Mikel Nieve:

"After the abandon of Landa, it was very disappointing; the Giro team was of course a little low on morale. We wanted to win stages and we are very happy to do it today.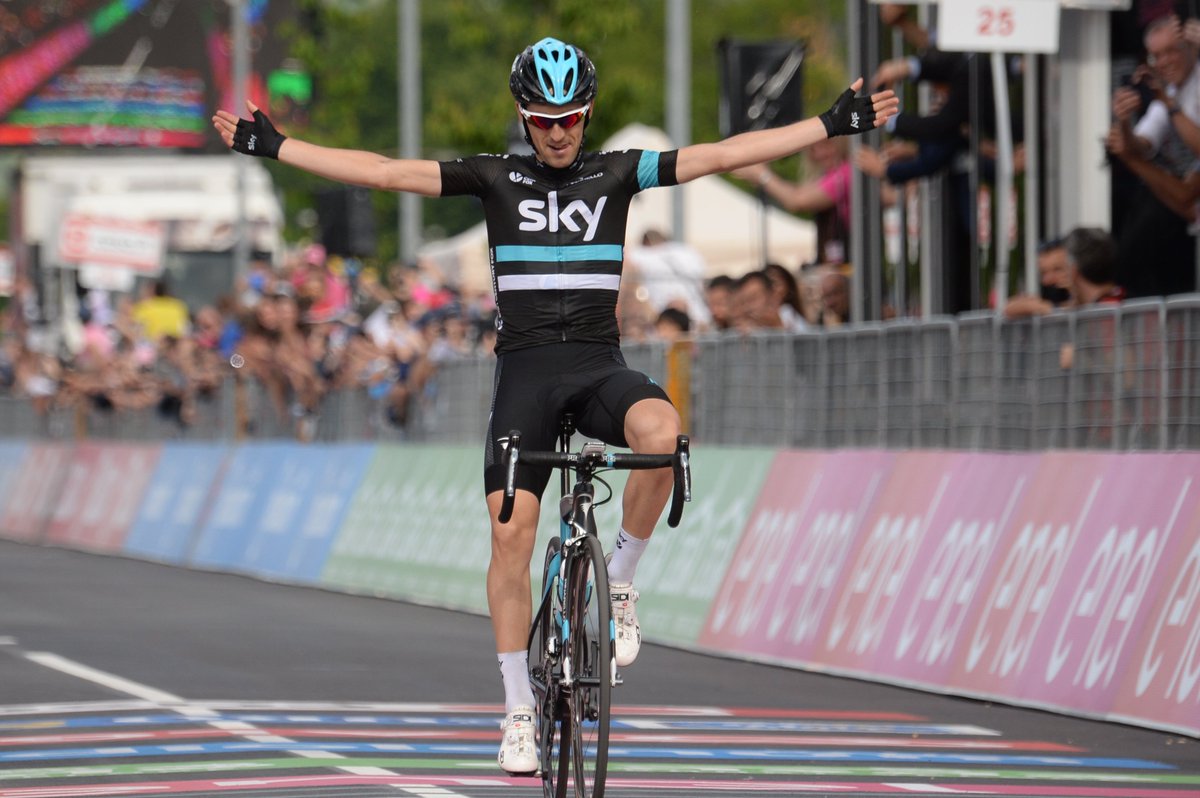 After getting in the break I felt good. I was good on the climbs but the descents were very complicated. Thankfully I managed to get down them on my own.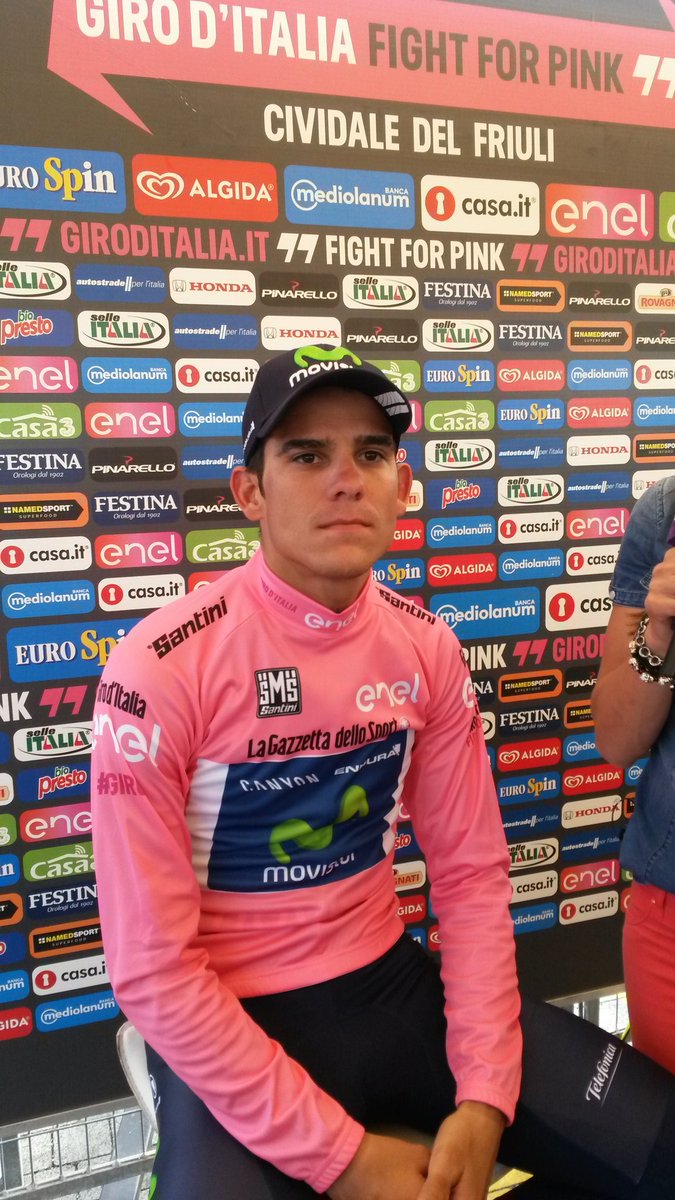 "It was a tough day out there. I knew that I needed to attack early, as if I didn't the peloton could easily have come back to us. I went from 35km out. I had a good feeling on the climbs and I managed to get down the descents without any issues. It went really well!
I've been feeling good for the last few days and that was the same for today too. I really wanted to try something and that's what I did. It was a full gas effort and it was really nice to take the victory for the team.
Everyone was sad to see Mikel (Landa) leave the race. Today is an important result for the team as our big aim now is to fight for stage wins. It's great for morale and hopefully we can keep that going."
Team Sky DS Dario Cioni: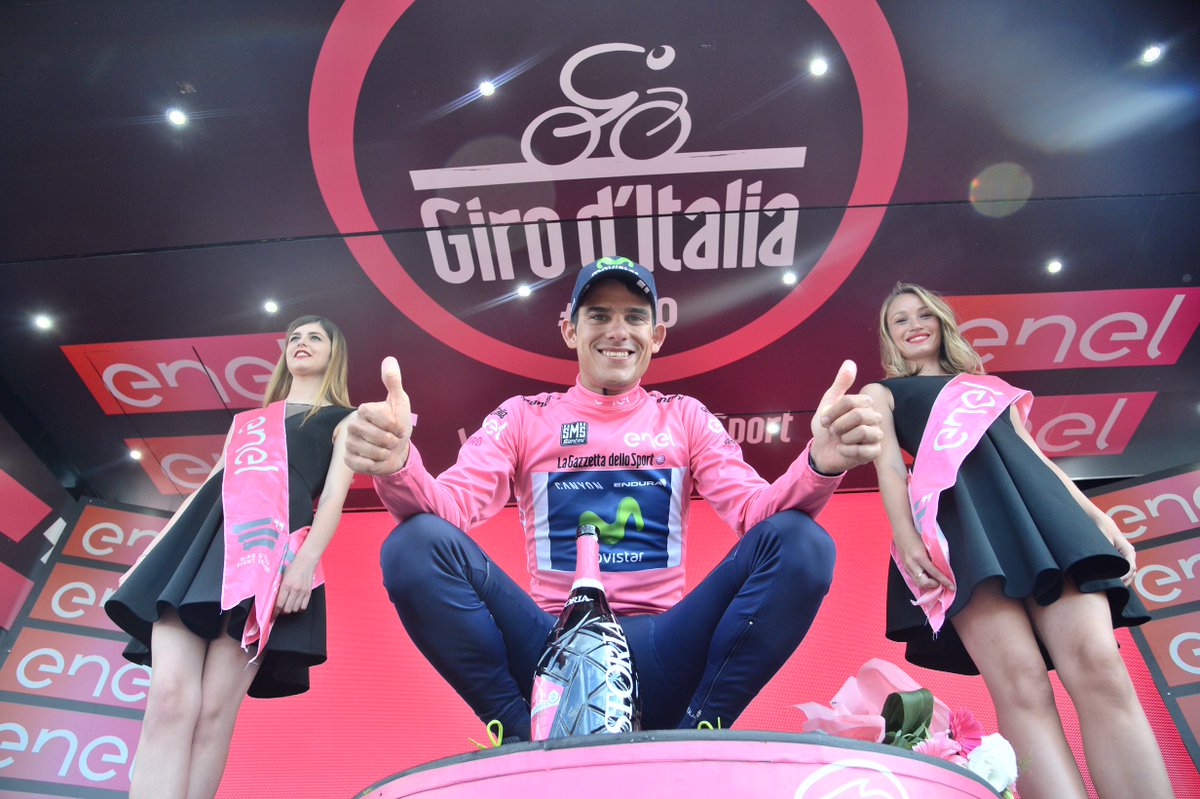 "It was a super day. We spoke this morning with everyone and said we wanted to get in the break. We talked about Sebastian Henao and Mikel Nieve as we knew we wanted to get them up the road.
For us it was brilliant. Once they were in the move they didn't do too much work so they were nice and fresh towards the end. We knew it was better to sit back as it would be a smaller group towards the finish and that's how it played out. We're obviously disappointed not to have Mikel Landa here so we're just going to go out and look for stage wins.
If you have good legs you can make something happen. Mikel had good legs today. It was difficult for him on the descents but he did a great job. There are plenty of options for tomorrow. Mikel has shown that we have a really good team for the mountains. We have several riders who can be up there and we're going to try again each day to win the stage."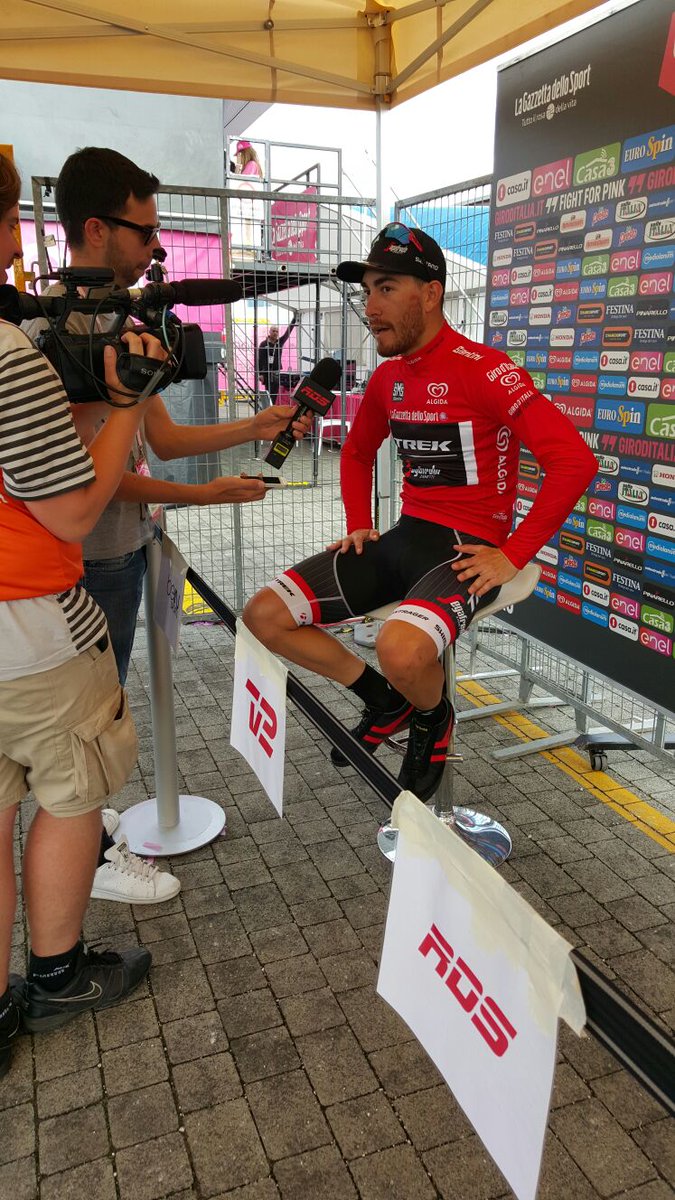 Bob Jungels:
"It was a really hard stage - right from the beginning but we were able to keep the breakaway group at a good distance. I was definintely suffering on those climbs. With my bodyweight it's hard to keep up with those guys on those gradients. I was lucky enough to find Brambilla on the last descent then I just gave it everything to lose as little time as possible.
Becoming more of a climber? The thing is, I'm pretty convinced you can't change your body. Either it comes with the years or I will continue like this. I consider myself a good bike rider and despite my weight I don't climb badly. F
or rest of Giro d'Italia: I'm not a defensive rider so you never know."
Andrey Amador: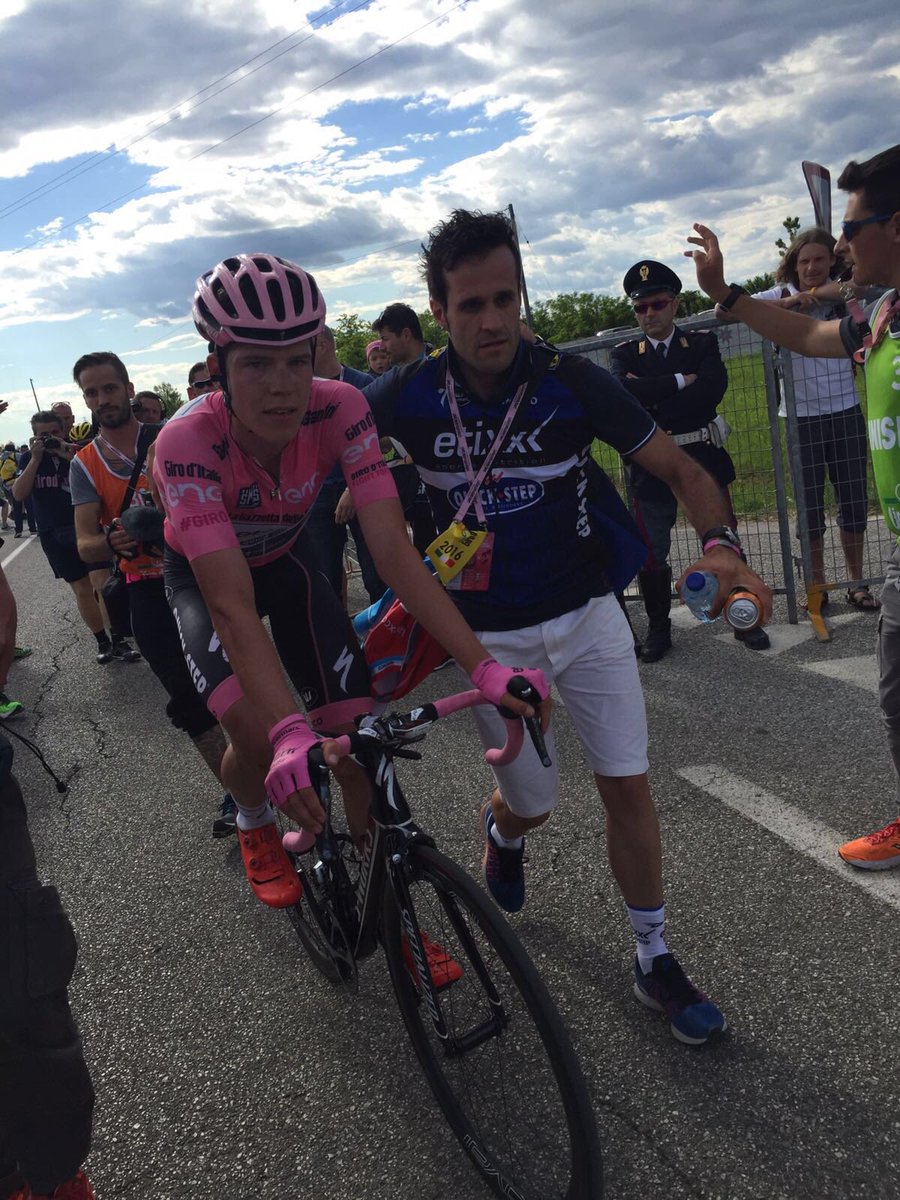 "That was our first approach to the mountains and the final climb didn't really suit me, so I was a little bit further back. I was able to catch back up and defend by taking the pink jersey. Alejandro [Valverde] is in a good position, everything is intact, and now we move into the tough mountain stages and we will see what we can do.
They have always supported me in Costa Rica so this jersey is dedicated to all of them.
I didn't have the legs I wanted to have today but Alejandro was very strong. I was just trying to get up the last climb steadily at my own rhythm and I am really happy I was able to make it back on.
I'm delighted to have the maglia rosa. I'll do my best to enjoy this experience. The truth is that Alejandro Valverde is very strong and my move to the top spot doesn't change anything. He's our captain and I'm racing for him. We have two very hard days ahead. Tomorrow it'll be one of the queen stages. It's great to go into it with the maglia rosa."
Alejandro Valverde:
"The team was phenomenal today. We were represented in all the breaks. We had Giovanni who was second and Andrey in pink so we are really happy.
We all had a good look at each other today. I saw Nibali was in a good condition. He ended up getting two seconds on me but the Giro won't be decided on those two seconds."
Stefan Denifl:
"I have to thank my roommate Mathias Brändle, he was the guy who brought me in the breakaway. Without him I wouldn't have been there. In the stage I was attacking on the first climb, since at the moment I'm not so confident in the downhills. I just wanted to have a little bit of an advantage. At the end of the stage was just everybody full gas.
Finally it's a good race and it's the Giro, so that's nice. For sure if I have the legs again, I will try again."
Giacomo Nizzolo:
"It feels pretty nice. Of course, today was a tough day but racing in the red jersey helped on the climbs. For the first sprint bonification, I was in the breakaway of 25 riders but was blocked ahead of the line and could not sprint.
These eight points lost is not the end of the world, but still I was a bit disappointed because I had the feeling I could take these points. But, okay, this is what sometimes happens that you are blocked and cannot make the sprint.
Today I tried to survive on the climbs. It was a really hard day, especially when you are thinking that tomorrow is going to be even worse. I am looking forward to getting through Sunday and then Monday's a nice rest day."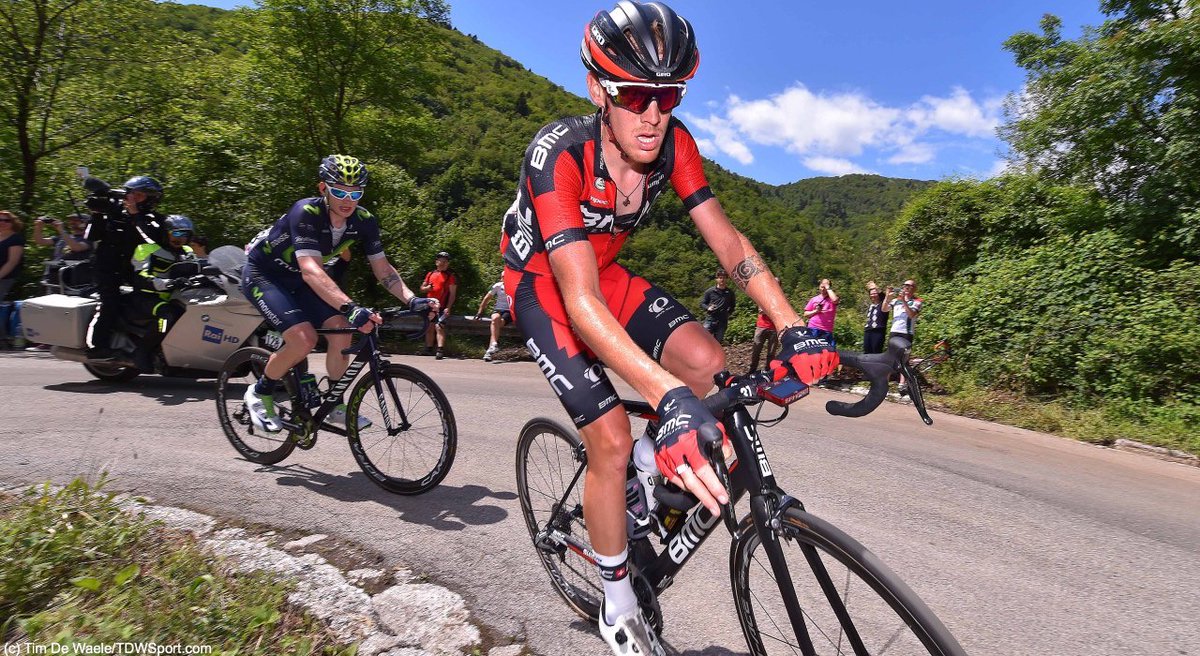 Alessandro De Marchi:
"The first breakaway that I was in was the perfect breakaway. It was the perfect situation with just seven riders, other good riders, including Manuel Quinziato. But the peloton chased us back and then we had to start the fight again to get in the breakaway. The big group formed in the first sprint as quite a few riders contested it and the bunch let the group go. So this became the breakaway.
When I saw such a big group I was happy to be there but I also knew that it wasn't the perfect situation. There were too many riders and too many strong riders, some of whom weren't very far down on GC. I was in the right position to go but we didn't have the right conditions. I was feeling good. The most important thing is to first get in the breakaway so it was good to achieve this. But I need a perfect situation and that wasn't what we had today. The legs are good but it just wasn't the right situation."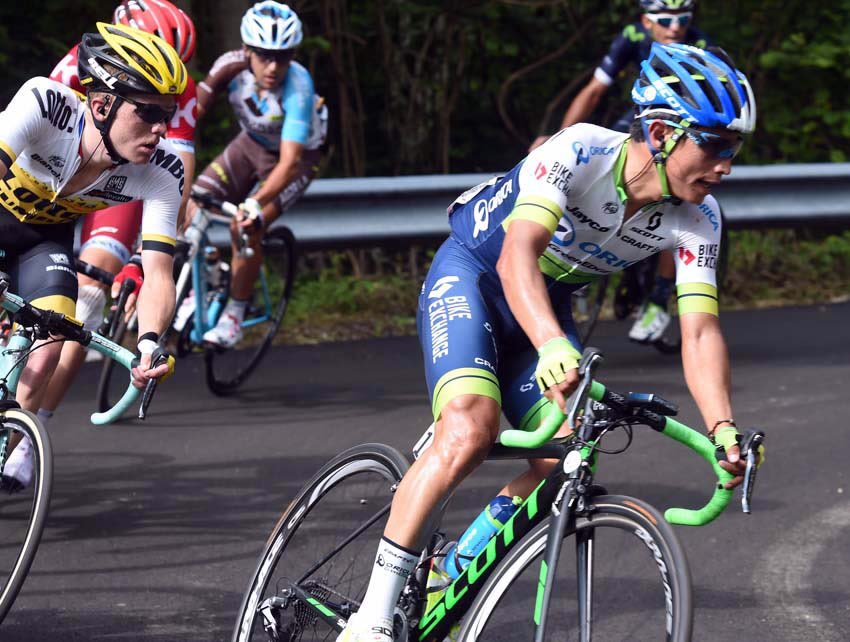 Esteban Chaves:
"It was full gas all day. The important thing is not to lose any time and stay with the other favourites and we showed again today that we can do that.
I attacked once on the final climb to see how the other guys were and we were all together. The other guys did the same a bit later but it didn't break up. Tomorrow is a really hard stage so we will see what happens."
RESULTS
STAGE
1
Mikel Nieve (Spa) Team Sky
4:31:49
2
Giovanni Visconti (Ita) Movistar Team
0:00:43
3
Vincenzo Nibali (Ita) Astana Pro Team
0:01:17
4
Alejandro Valverde (Spa) Movistar Team
5
Rafal Majka (Pol) Tinkoff Team
6
Stefan Denifl (Aut) IAM Cycling
7
Steven Kruijswijk (Ned) Team LottoNl-Jumbo
8
Rigoberto Uran (Col) Cannondale Pro Cycling
9
Matteo Montaguti (Ita) AG2R La Mondiale
10
Domenico Pozzovivo (Ita) AG2R La Mondiale
GC
1
Andrey Amador (CRc) Movistar Team
54:05:50
2
Bob Jungels (Lux) Etixx - Quick-Step
0:00:26
3

Vincenzo Nibali (Ita) Astana Pro Team

0:00:41
4

Alejandro Valverde (Spa) Movistar Team

0:00:43
5
Steven Kruijswijk (Ned) Team LottoNl-Jumbo
6
Rafal Majka (Pol) Tinkoff Team
0:01:37
7
Ilnur Zakarin (Rus) Team Katusha
0:02:01
8
Esteban Chaves (Col) Orica-GreenEdge
0:02:19
9

Rigoberto Uran (Col) Cannondale Pro Cycling

0:02:48
10
Jakob Fuglsang (Den) Astana Pro Team
0:03:15
JERSEYS
Pink: Andrey Amador
White: Bob Jungels
Red: Giacomo Nizzolo
Blue: