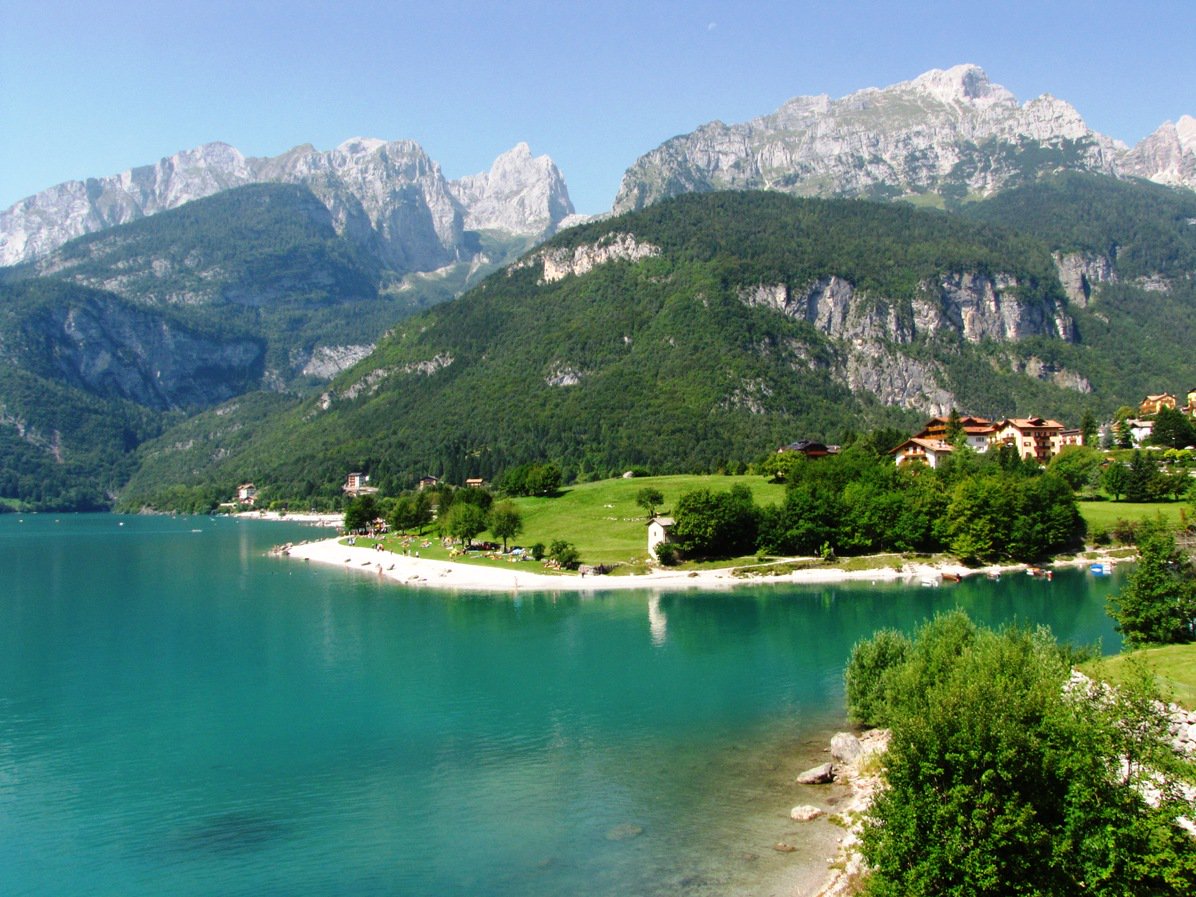 The first think to say is that

Vincenzo Nibali took the start

, he didn't quit, he isn't feeling fine but isn't sick either. He can't explain. He doesn't want to give up for respect of his team and mates.

Blood tests will tell

what's the matter hopefully.
Today it should be a safe one. There is

a break-away

and there will be

probably a bunch sprint.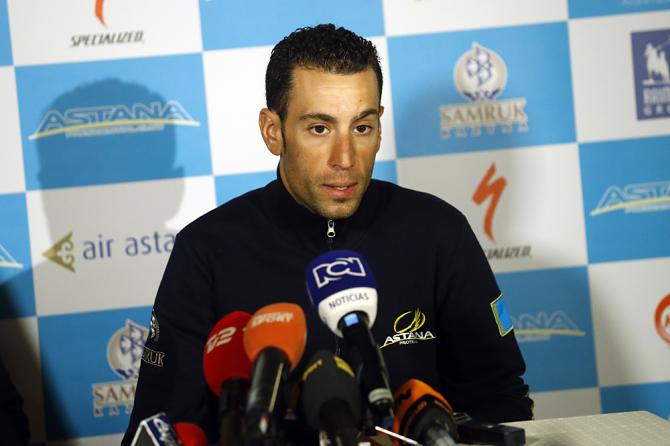 73 km to go

Oss, Brutt and Zhupa

have 5'10".

Passo Sant'Eusebio: Daniel Oss

wins the KOM. 95km to go the gap is 4'18''. It's

sunny and even hot

: Pippo Pozzato enjoys a little striptease.

Brescia: intermediate Sprint. Daniel Oss wins

it. In the group

Giacomo Nizzolo

is 4th.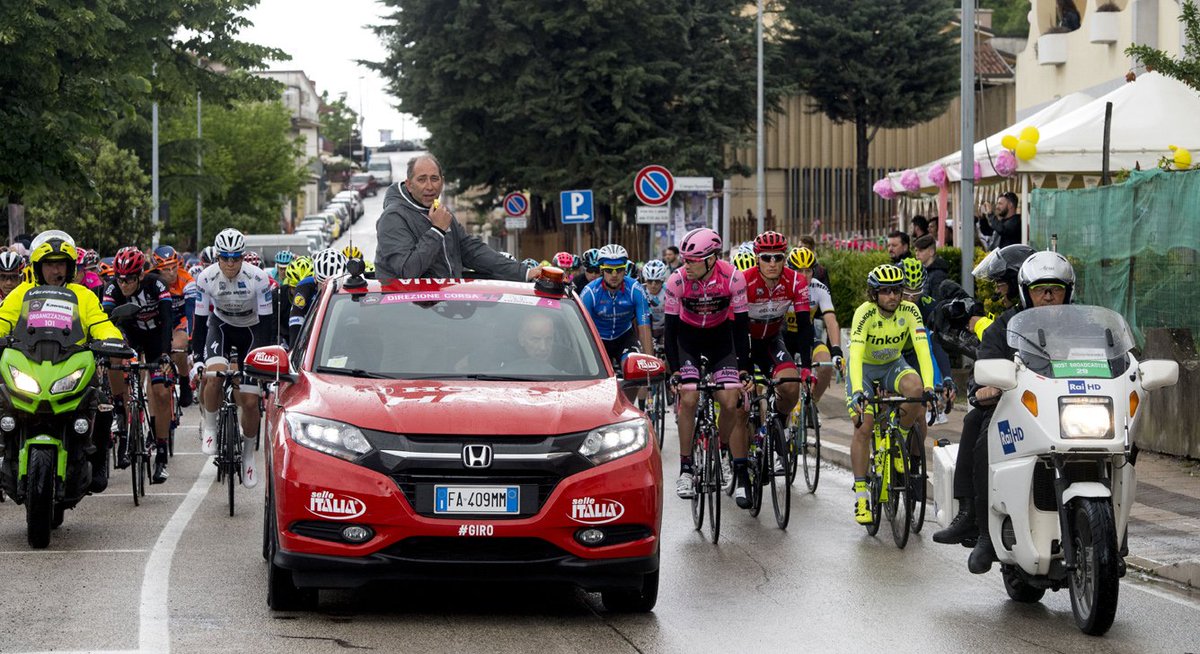 70 km to go Oss, Brutt and Zhupa have 3'45"

Manuel Belletti

wasn't feeling good yesterday, since a week he was taking antibiotics and yesterday he went to the hospital for medical examinations.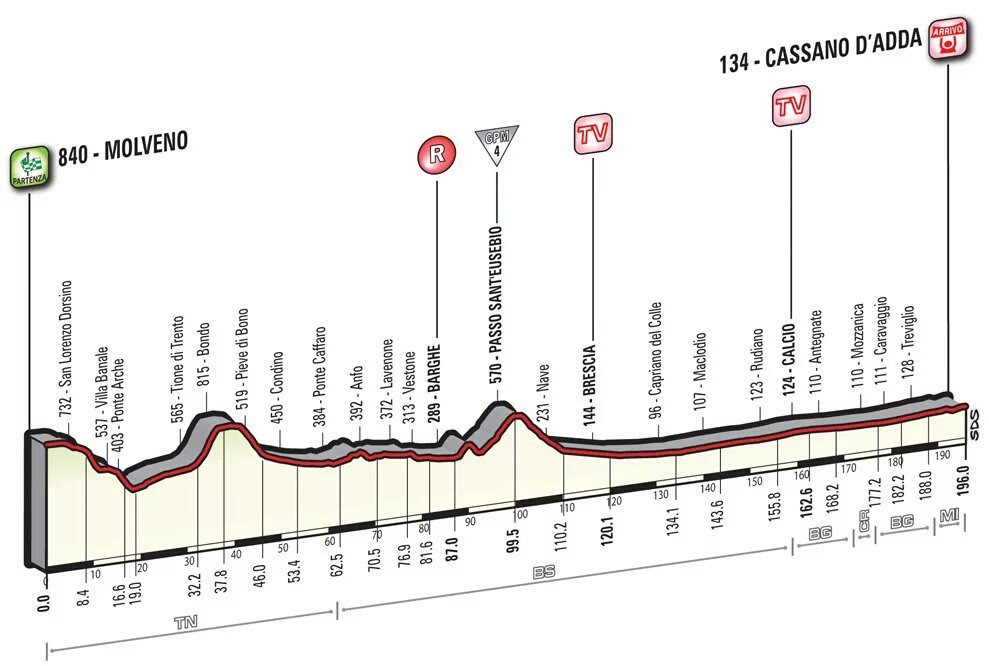 Trek-Segafredo and Lampre

are pulling the peloton for

Nizzolo and Modolo

.
40 km to go Oss, Brutt and Zhupa have 1'58". At the

last intermediate sprint Daniel Oss

is 1st again. Giacomo

Nizzolo

is again 4th.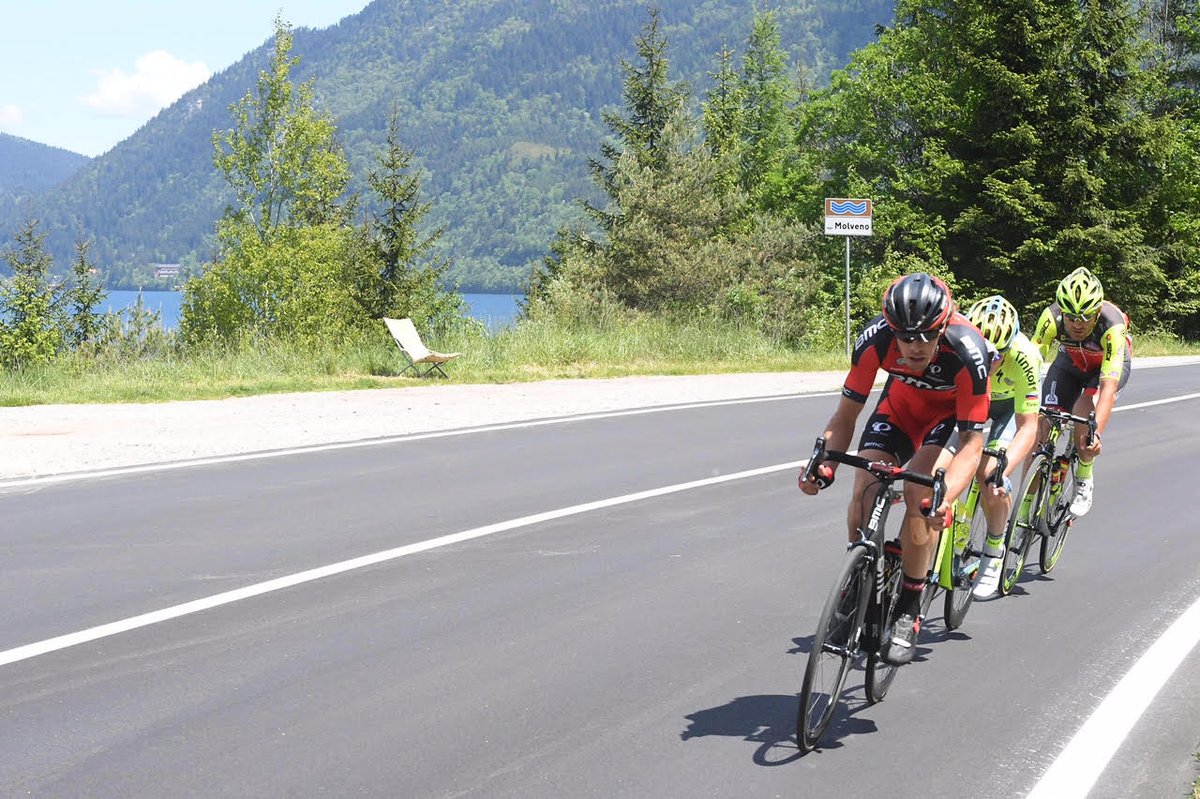 3 riders attack from the peloton

Konovalovas, Bak and Belkov

. They

join the break

and pull full gaz. But 22 km to go the gap is only 12". They are giving it all and

collaborating very well.

18 km to go the gap is 25''. Lars Bak is asking everybody to pull without skipping turns. 6 km to go the break-away still hold 16''.

Colbrelli

is dropped: he

went in to the grass

and lost contact.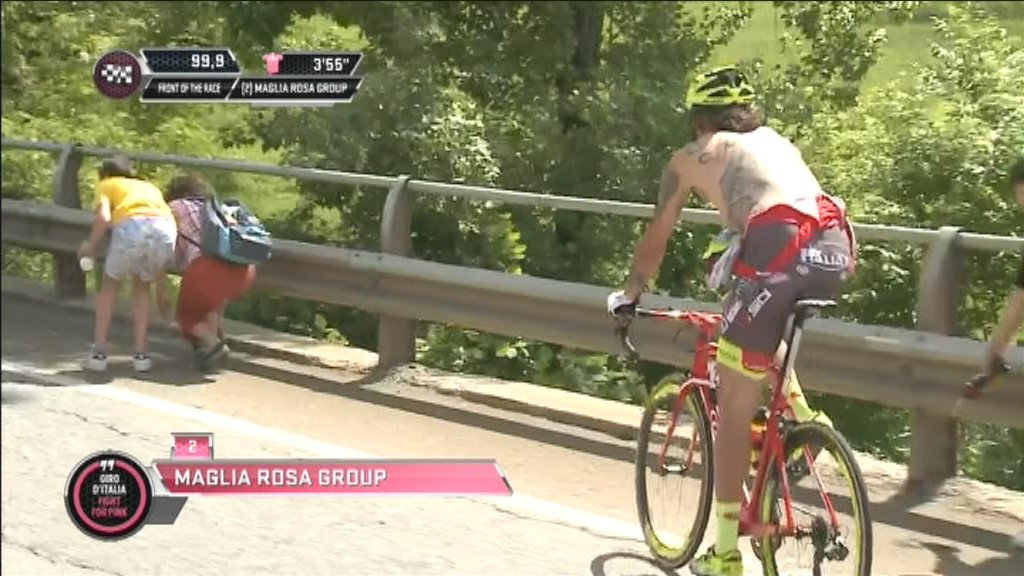 3 km to go

the break is caught but Lars Back goes solo. Pozzato attacks,

joins, he

goes solo. Last km!

OH MY GOD! what a finale!

A IAM rider jamps off the peloton: he's Roget Kulge!!! He wins solo!!!

Giacomo

Nizzolo

wins the sprint in the group but he's 2nd AGAIN!!!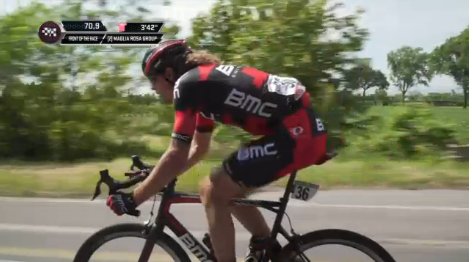 Note that

a very generous Manuel Belletti made the stopper

for Pozzato.
Roger Kluge:

"My next goal is to win a medal in Rio".
Giacomo Nizzolo: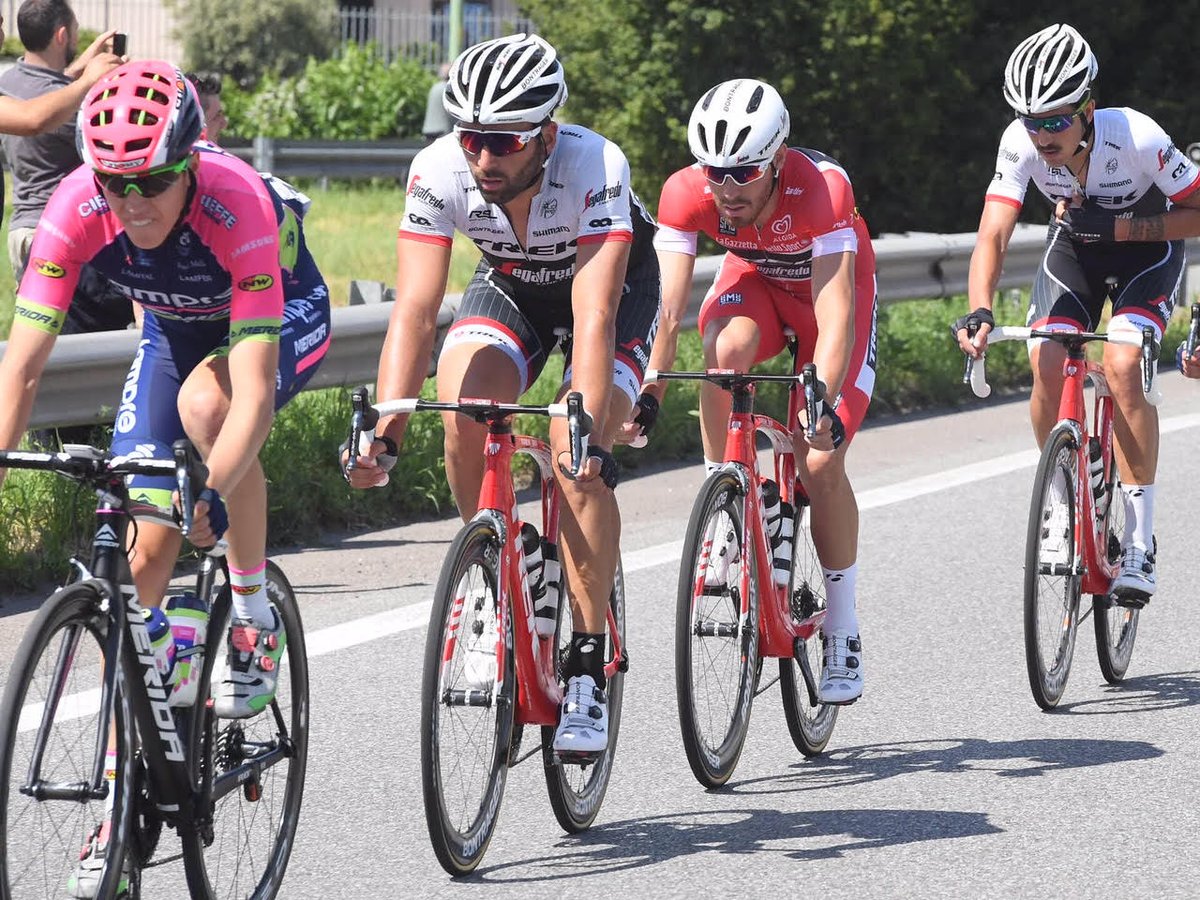 "What more can I do than this? I just won the sprint, and every time I am there. We can't do more than we are doing. Karma is against me; I don't know what I have done wrong to have this, but for sure there are worse things in life. We just need to keep going.
The team today did a huge job from the start. We took our responsibility in the race, in the end, of course, we missed some power, but that is normal. If we did not pull before, probably the six guys in the breakaway make it. So we have no regrets. I have no regrets. That's it. We have to accept another second place, but we keep our heads high."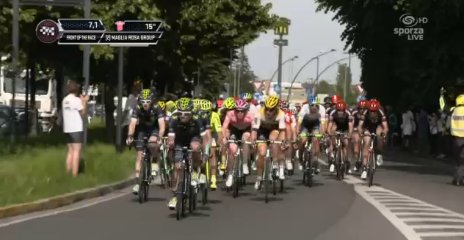 "I am so disappointed because Giacomo deserves a win," said Alafaci, close to tears after the finish. "He showed he is the strongest sprinter right now in the Giro. It was a strong breakaway in the end and I had to pull full gas to help, and then Giacomo had just Marco (Coledan) with him. Marco had to work to work the last bit, and then Giaco was alone. We missed having one more guy to close the small gap to Kluge or Giaco could win.
When you win the sprint and show you are the strongest but don't have the victory it's not easy to be happy. Zoidl and Didier pulled all day, they did a great job, but we have nothing to show in the end for the great teamwork. It's like this - now we need to go deep again on Sunday."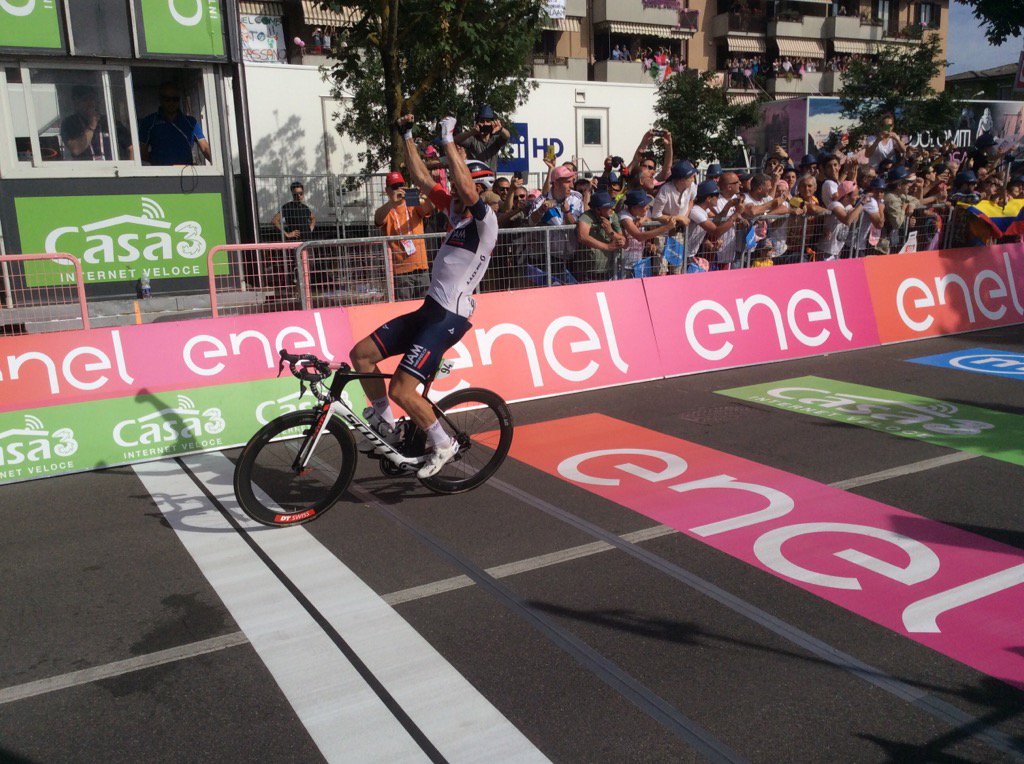 Kristian Sbaragli:
"We tried to arrive for the sprint but the final was a bit chaotic. All I can I say as I don't really have the condition after being a bit sick. I could not find my legs and wasn't able to sprint today. Now it is just about making it to the end of the Giro."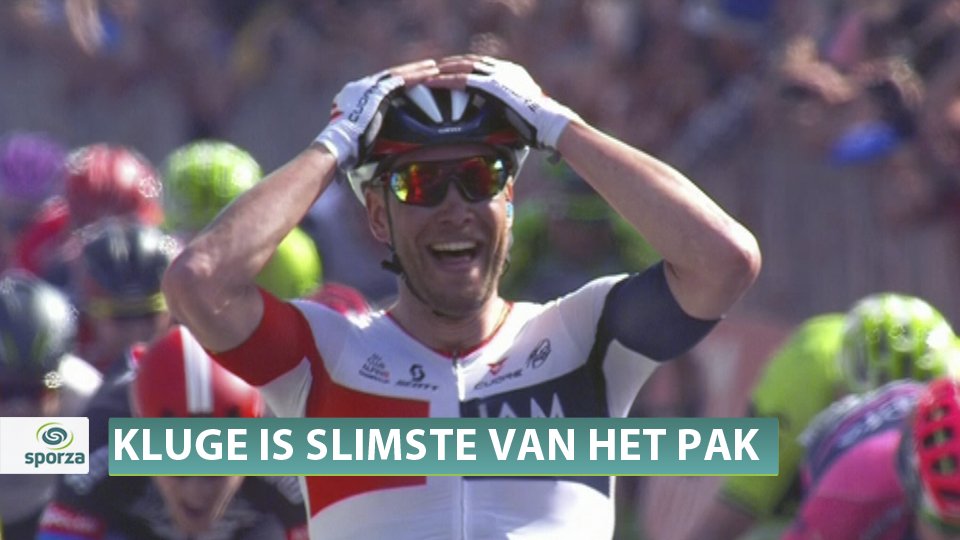 Steven Kruijswijk:
"This was probably the last easy day. I enjoyed it and tried to save as much energy as possible. T
omorrow it is a long day with a tough final, I have to be up there and make sure I climb it well and don't lose time."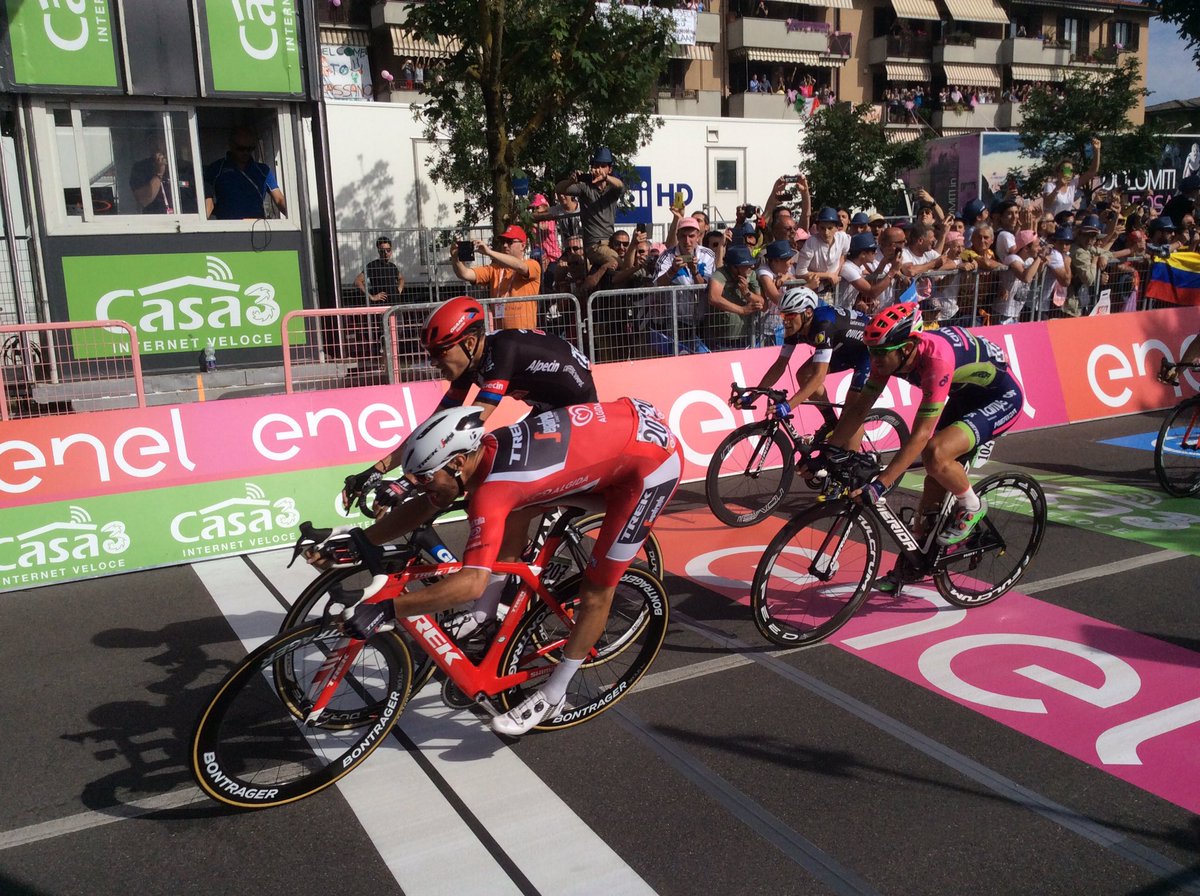 Nikias Arndt: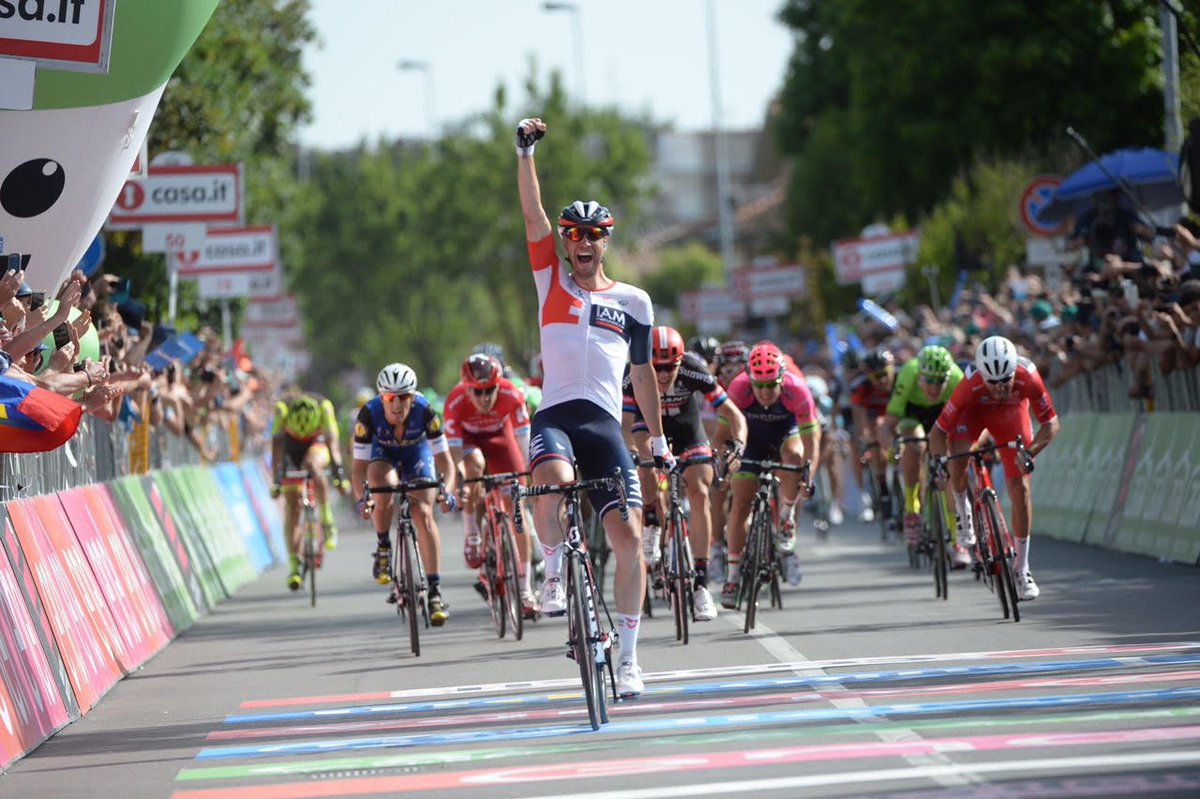 "In the beginning, Trek, Lampre and us made sure that a small breakaway got away. That worked out perfectly, and then we had a nice easy day in the bunch.
Towards the finale we all came together and the guys made sure that I was always in a good position. I was never too far back from the front and that shows what a great job they did today.
Into the last km, Albert brought me in a good position but then I saw and realized that the victory will go to Roger who did an impressive finale! Overall, I'm so proud to have such a great team behind me. I got great support from the guys today they did everything they could to get a good result."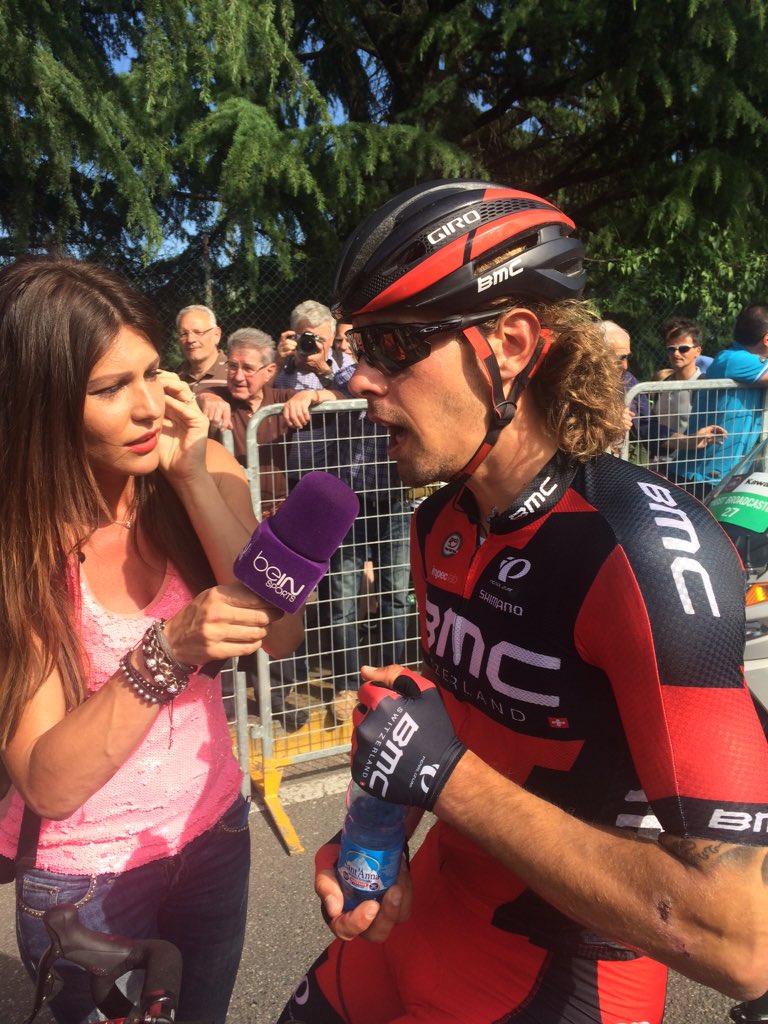 Daniel Oss:
"The objective for today was in two parts. Firstly, to make the breakaway which was actually pretty easy, as the bunch was focused on the sprint finish so they were happy to let a breakaway go away. I also was thinking about the intermediate sprints and to get some points there, and of course we wanted to make it to the line.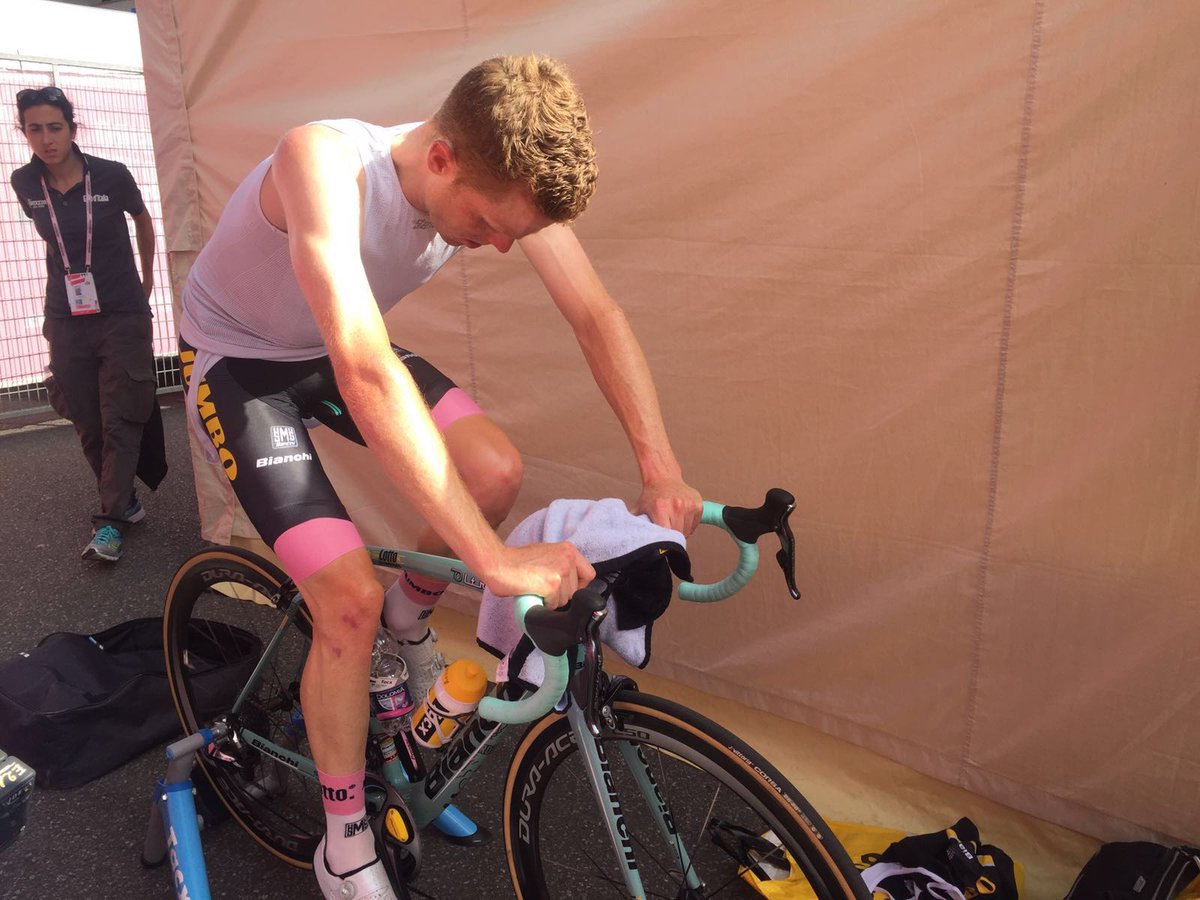 When the three riders bridged, we started to think about making it. The next 5 kms we were riding full gas to keep going and stay away. The gap was growing so we thought maybe we could stay away. But then you also think about conserving yourself for the sprint, but still needing to ride hard to keep the breakaway away. So it was about finding a balance between the two. We had three guys pretty fresh, and three guys pretty tired. The bunch was just there on the last kilometer so we tried everything we could. In the end a sprinter didn't win and the sprinters' teams who were chasing were clearly tired. So this is also a good sign for tomorrow, that maybe a breakaway can go again."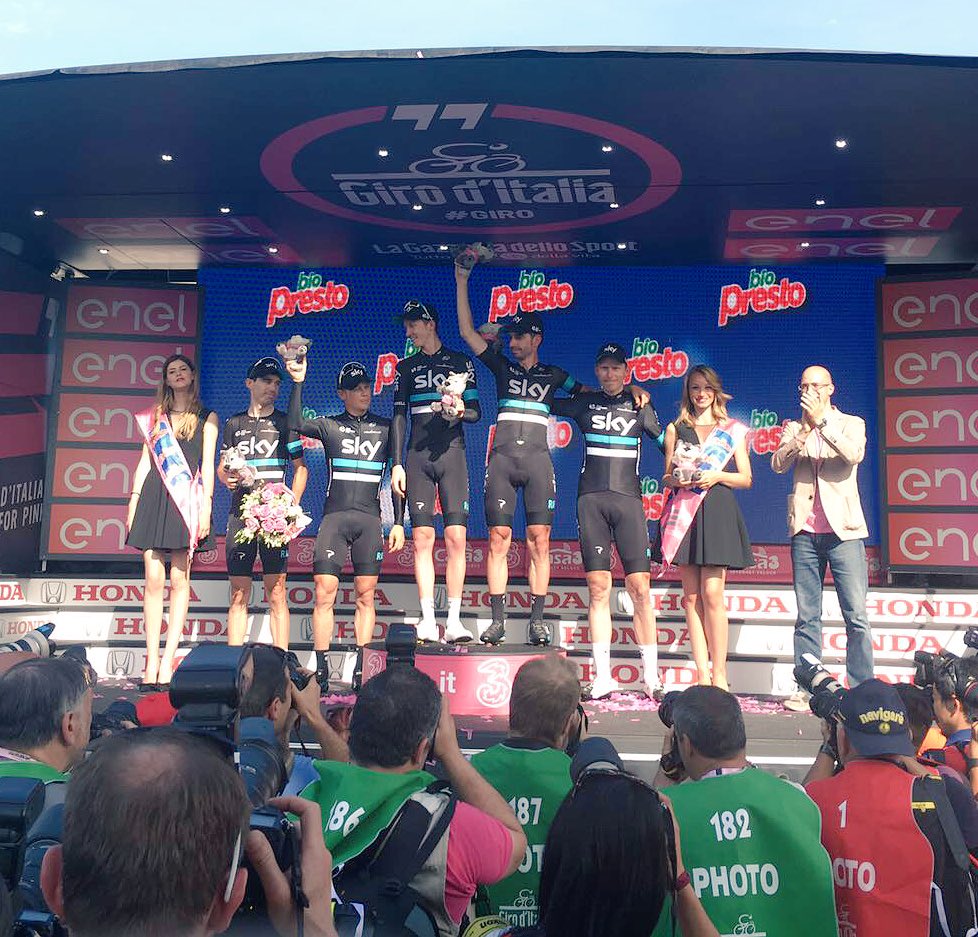 Pippo Pozzato:
"I had a chance today because were in the third week and some riders are tired. That gives the riders with a bit of talent an extra chance. It's easier to stay up front now because people are taking as many risks for the sprint. I've always said I had good legs and had the form to do something. Unfortunately cycling these days is really intense. You start every stage at full gas. I tried yesterday too, I got in a break of 15 riders but they chased us down after we'd down a first hour at 52km/h.
I think the general level in the peloton has gone up because of the quality of the bike technology has improved and because he sport is far more global. Once the Italians were the top dogs and there were perhaps three British-speaking riders. Now there are 40 Brits in the peloton and at least five are really strong. It's same with the Americans and the Africans. It's good there's a globalisation because its opened new doors but it's made it harder for historic cycling nations like us.
I hope to get in the break tomorrow but there will probably be 50 other riders who want to do something too.
I was trying to help Manuel Belletti for the sprint and so I'd been up front for about 20km. Then I saw a Lotto rider go and that nobody closed him down because the sprinter's teams are pretty low on power after so much hard racing. I went for it and then when I looked around with a kilometre to go and saw I had a gap, I went again. But there was a lot of wind in the final kilometres. I died when I saw that there was still more than 600 metres to go.
I thought I could do it until he (Kluge) jumped passed me with about 200 metres to go. Then the finish seemed to get further and further away… He was able to take aim at me and use my slipstream a bit. He was smart. I've seen the replay on television and he won it well. I can only congratulate him."
RESULTS
STAGE
1 Kluge
2 Nizzolo
3 Arndt
4 Modolo
5 Trentin
6 Porsev
7 Ligthart
8 Navardauskas
9 Belletti
10 Simion
GC
1 Kruijswijk
2 Chaves +3:00
3 Valverde +3:23
4 Nibali +4:43
5 Zakarin +4:50
6 Majka +5:34
7 Jungels +7:57
8 Amador +8:53
JERSEYS
Pink: Kruijswijk
Blue: Cunego
Red: Nizzolo
White: Jungels