Break

from the gun:

Fraile, Berlato and Tjallingii.

80 km to go they have 7'07".
That's one for the sprinters but also important for the

intermediate sprints

.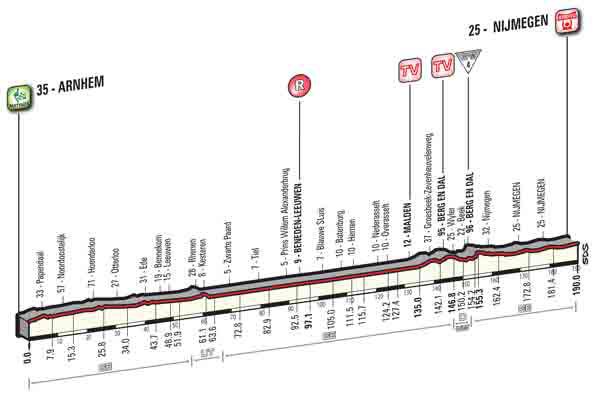 Tunnen of Appeltern

: all kinds of gardens in just one glimpse! so cool! As cool as

Tom Dumoulin in Pink

and the Dutch crowd :) Later today also the first KOM: 95 m high. 58 km to go the gap is down to 4'11". At the back of the peloton

Fabian Cancellara

is spotted, still suffering of stomach problems but fighting as always to help the team.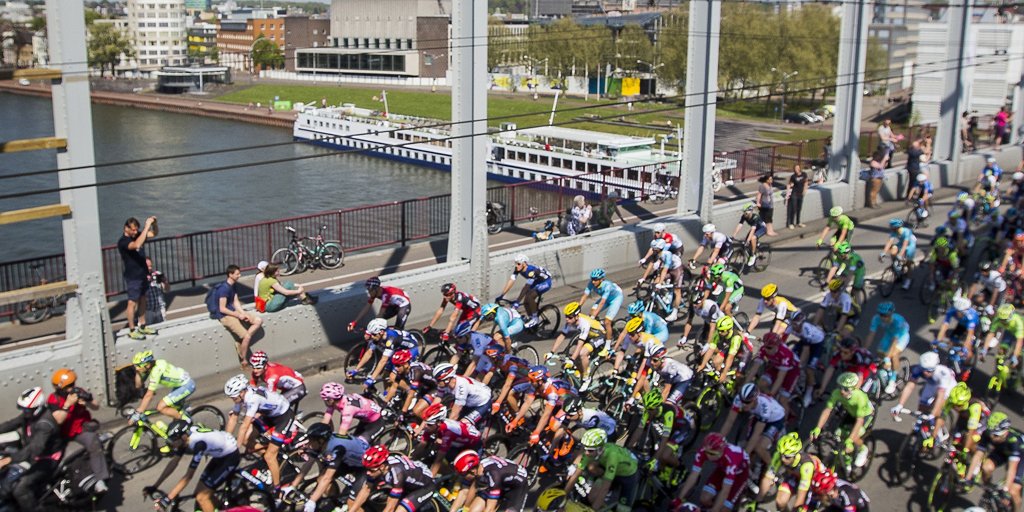 First intermediate sprint: in the break

Tjallingii

passes first, in the group Giacomo Nizzolo grabs the points on Modolo and Viviani.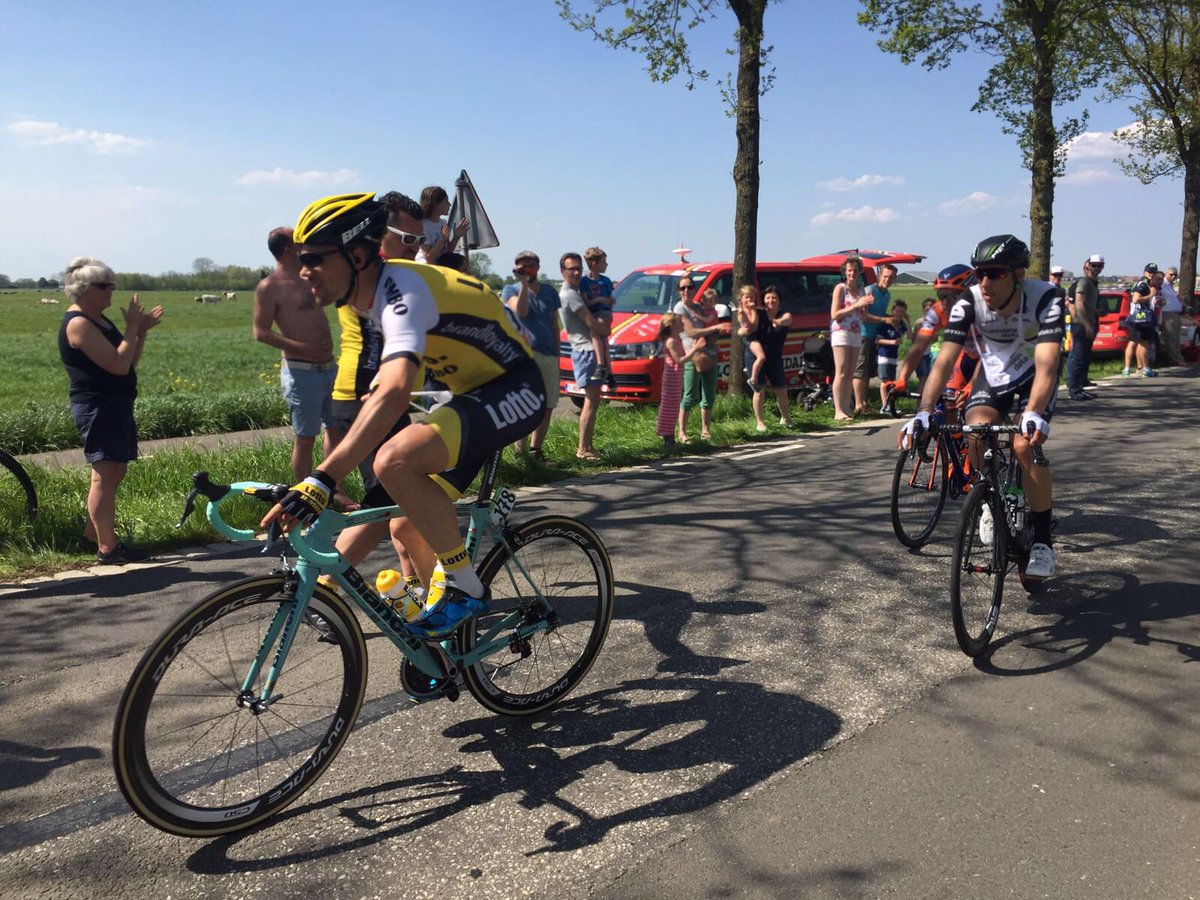 Second intermediate sprint

: in the break

Tjallingii

passes first again and is now the virtual leader of the Red Jersey's classification. In the group

Nizzolo

takes the points again, on Viviani. 41 km to go the gap is 3'20". The race is crossing the border with Germany for a short stretch.

Omar Fraile wins the KOM

and is going to wear the first Blue Jersey. The Pink Jersey is virtually on Tjallingii's shoulders... Remember that in

Nijmegen

he's at home!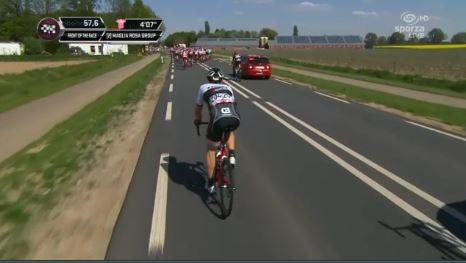 Small crash at the back of the peloton.

Nothing serious but Cardoso has to change both his wheels. Also involved Bertazzo and Lligthart. In front Berlato is trying to go solo but so far he can't. 25 km to go the gap is only 53 seconds. They are already in the finale two laps of 8.6 km.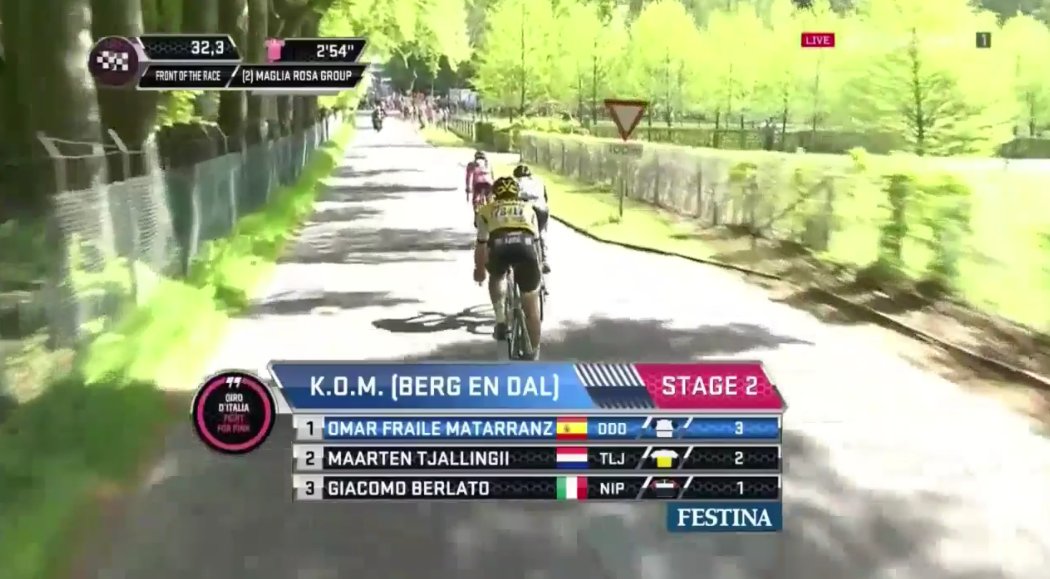 20 km to go

Berlato attacks

again and this time he goes. This move is worth the

break-away's prize

. Indead: Berlato crosses the line first while the rest of the break is caught. What a HUGE crowd! 15 km to go and Berlato has 1'02" on the peloton and he's the virtual Pink Jersey.
9 km to go

Berlato is caught

. Last lap and approaching a bunch sprint. The sprinters' teams are fighting for positions but also to keep the GC riders in front. Etixx-QS takes the lead and

Marcel Kittel delivers a sumptuous sprint

. Tom Dumoulin keeps the Pink Jersey.
Tom Dumoulin: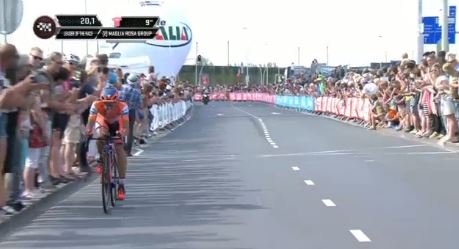 "It was a party out there. The crowd was huge, especially on the final lap. I think we did a good job to keep the jersey. Kittel is now close now on GC and so maybe we'll follow a different plan tomorrow but I'll still wear this nice jersey tomorrow."
Marcel Kittel: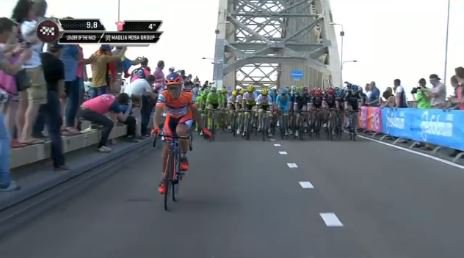 "It was a tricky final but my team mates did a great job. I'm super happy!"
"I was feeling really good today and started my sprint in a perfect moment. With the finish being in a short downhill, I knew it was perfect for me and kicked-off my sprint with confidence. Winning the stage with a small gap was even better, especially as it came at the end of an incredible day. The fans were outstanding and supported us all the time, the Dutch really know how to celebrate and it was like a big party out there. I must say, the finish in Nijmegen was one of the most amazing I've ever seen. The win was very special also because I had my girlfriend – who lives not far from here – waiting for me at the finish. Now I'm looking forward to the next stage with calm and an even higher degree of confidence."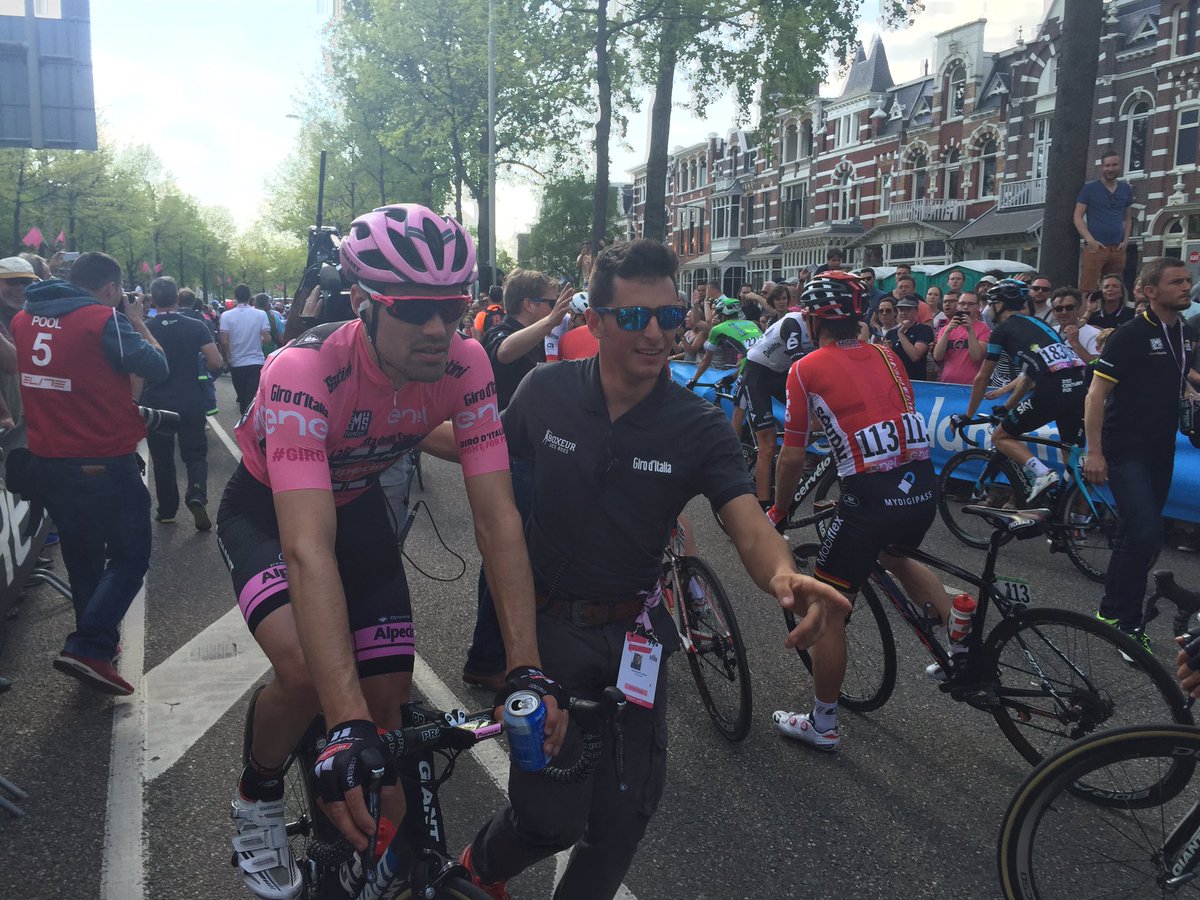 Maarten Tjallingi:
"I wanted to give the fans something to cheer for. I enjoyed it. It was fantastic to see al those people on the roads.
I tried to surprise Omar Fraile (Dimension Data), but I wasn't able to fight back to his wheel when I left open a small gap. I won two points, though. I'm going to try it another time again tomorrow, so if I win that mountain sprint, I will have the blue jersey."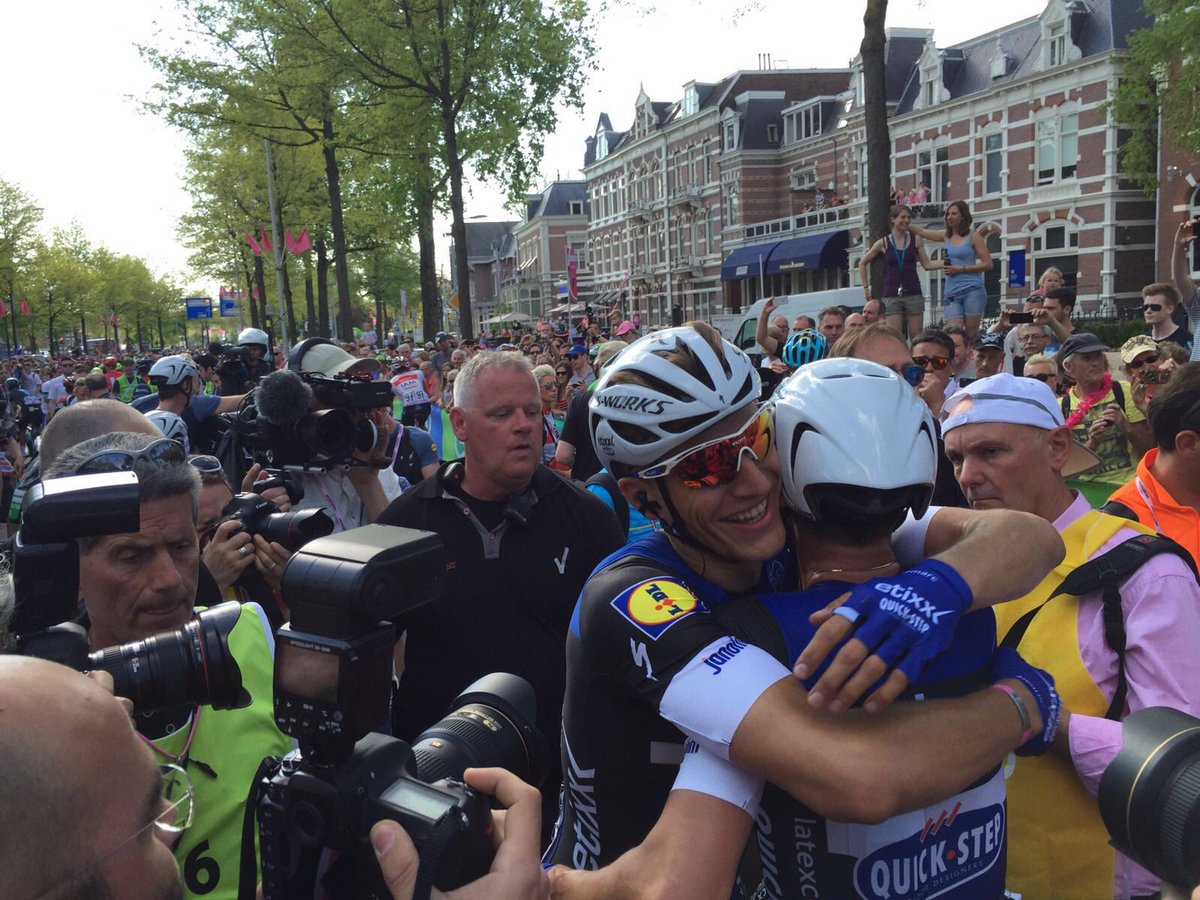 Moreno
Hofland:
"It was a hectic final, but I stood my ground. I was in the right place after Twan Castelijns and Bram worked for Steven. I followed the FDJ train afterwards, ended up in Caleb Ewan's wheel, and was able to pass some riders eventually. This fourth place gives me confidence. I started my way up today."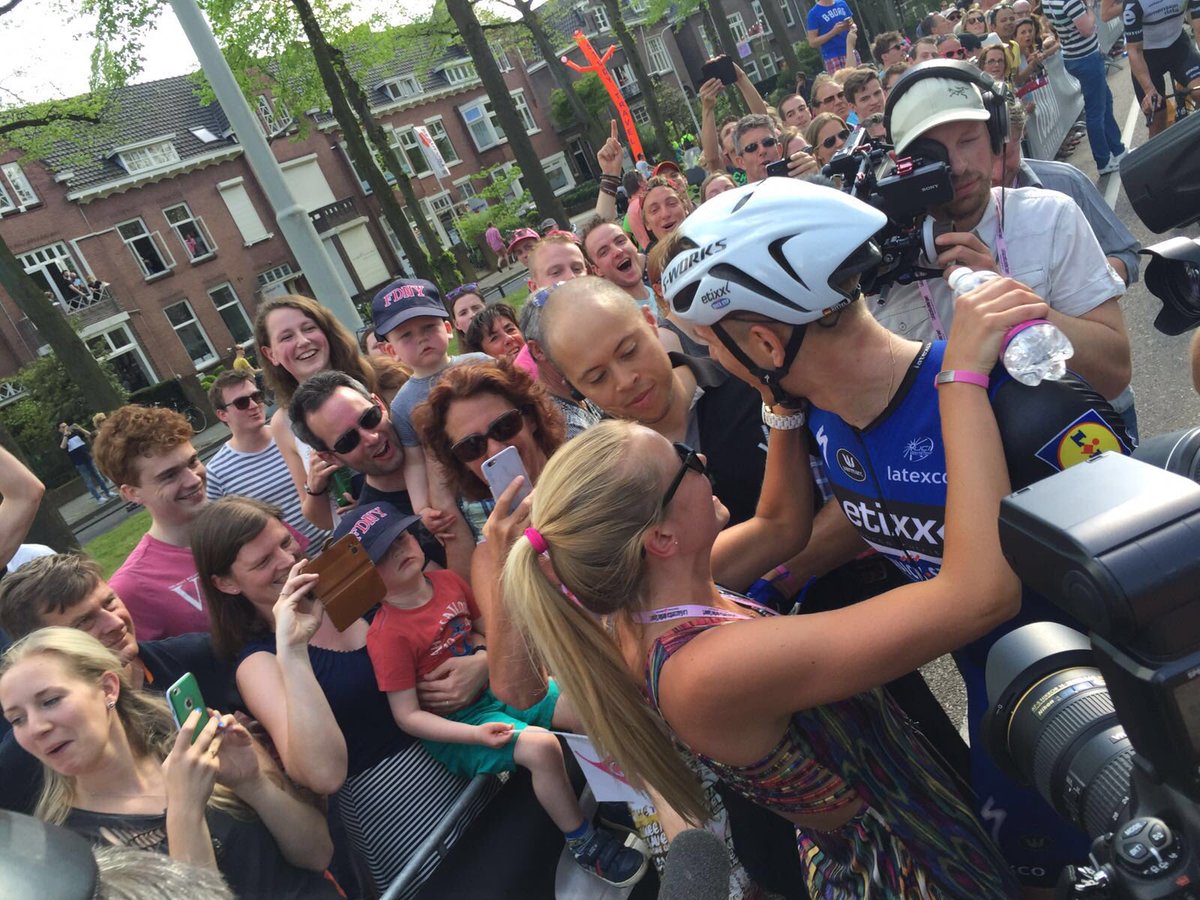 Omar Fraile: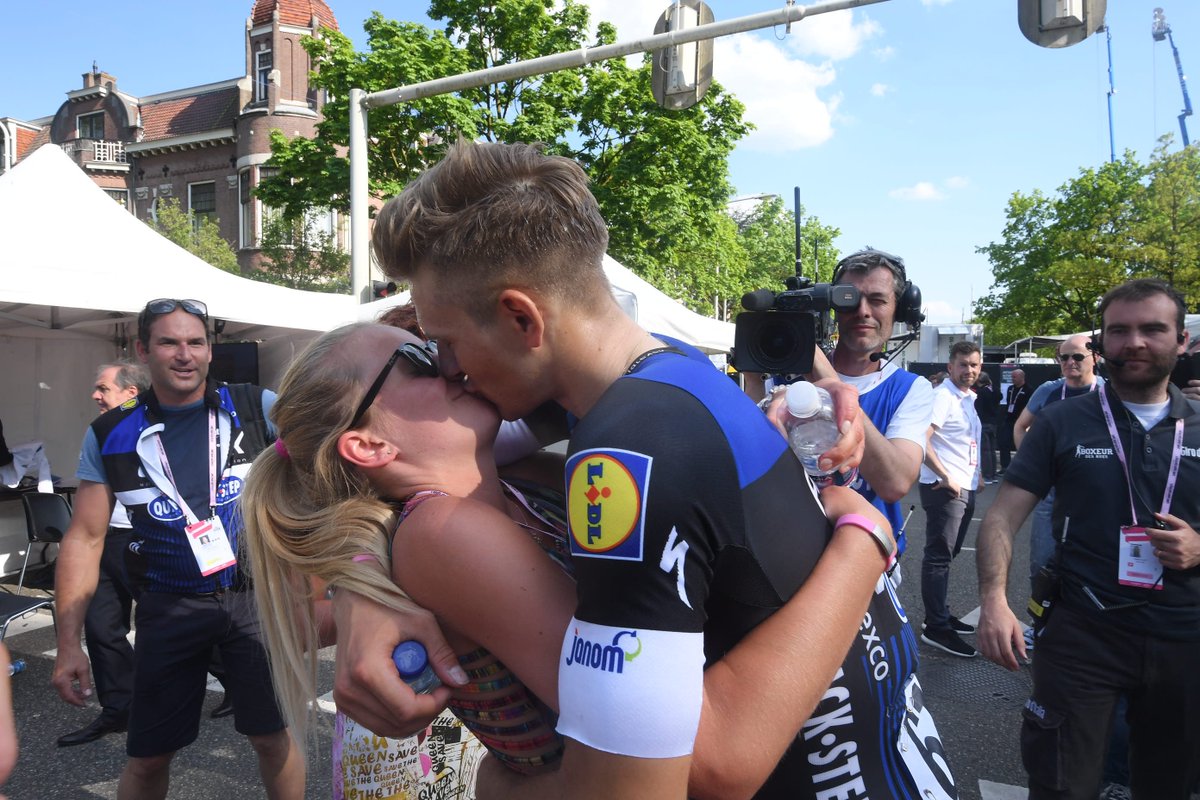 "It was an objective of the team to get the jersey today. With it being the first day it was possible to be on the podium by going for the jersey and because it is our first Giro, the first time for an African Team here, we really wanted to be on the podium. For me it was a good opportunity to be in the break and in the mountain I was able to do a good sprint to get the jersey. I am really happy to have this jersey now after a really nice day. I really enjoyed the stage, the crowds were great."
Daniel Oss: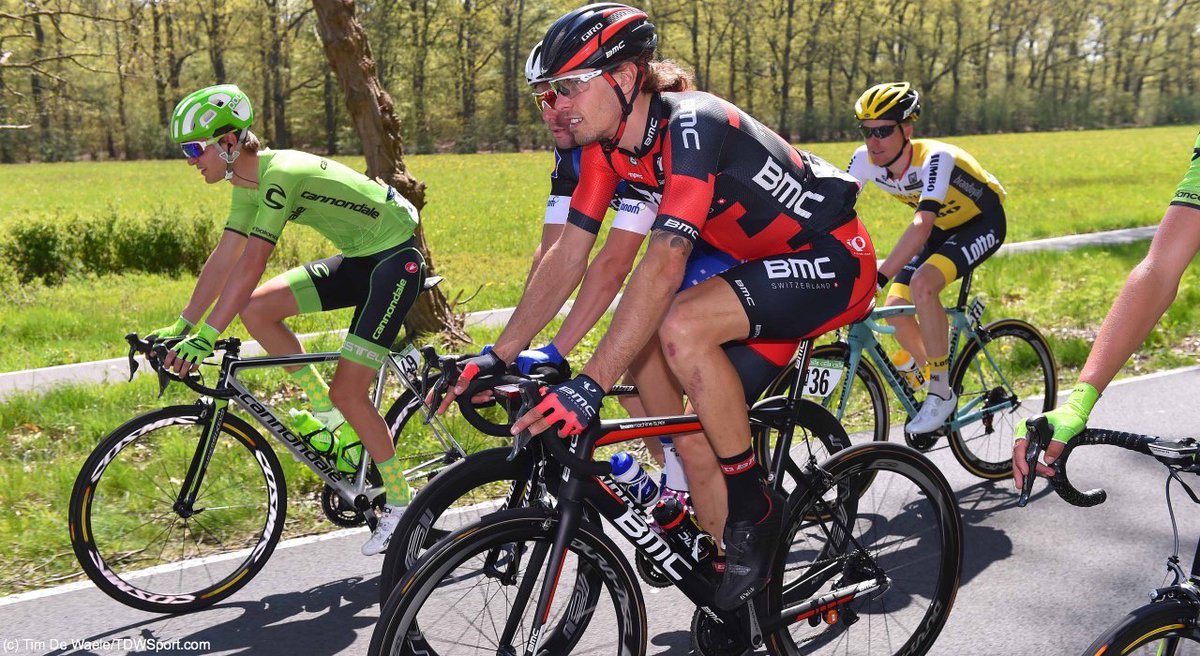 "It was a good stage. I tried to stay in the front and just to really feel how my legs are because it was the first race after the Classics. I know I am a bit late with my form so I wanted to try and to get a good indication of where I am. I think I am in quite good shape. Maybe in one or two stages I can try something.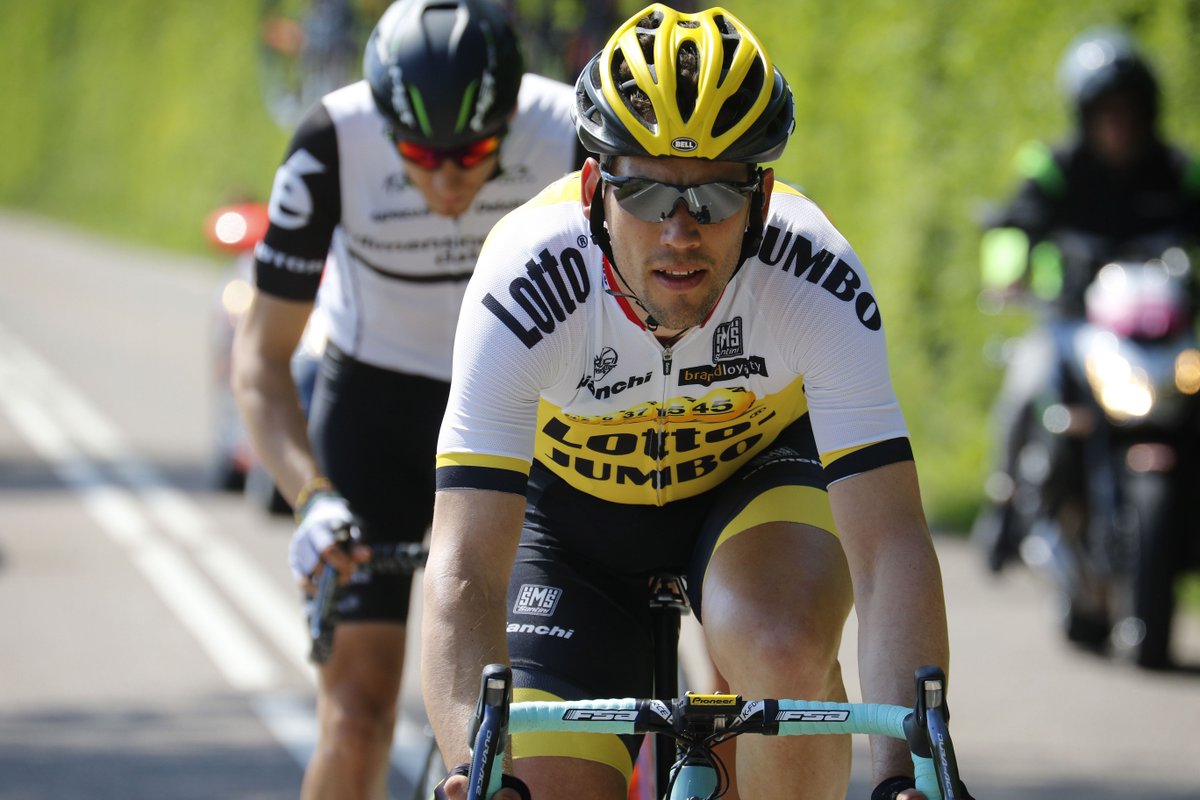 The pace was quite relaxed today, especially in the first half. The speed was higher and the winds picked up a little in the final part, and once we reached the circuit the pace picked up. It was the kind of stage we were expecting."
Elia Viviani: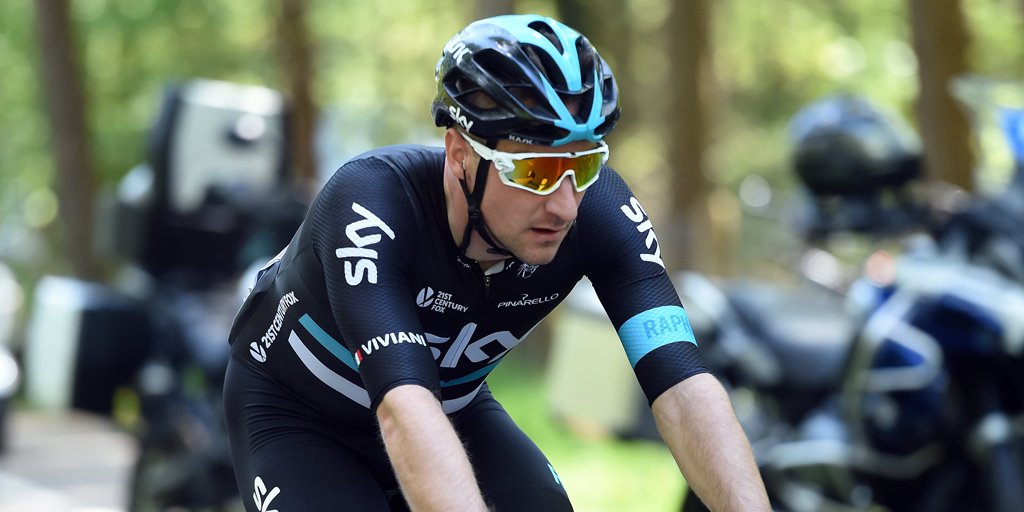 "We did a really good job from 10km to go. We stayed at the front with Christian [Knees], David [Lopez] and Nico [Roche].
I was able to stay safe and Nico tried to keep me in a good position, but it was a really chaotic sprint and there was a headwind too.
When Etixx took the lead they had a really fast lead-out train and I had to come from 15th position. I wasn't in a good position really, but tomorrow we will try again.
At the moment Kittel is the strongest sprinter in the world and I know I need to stay on his wheel to try and take a win."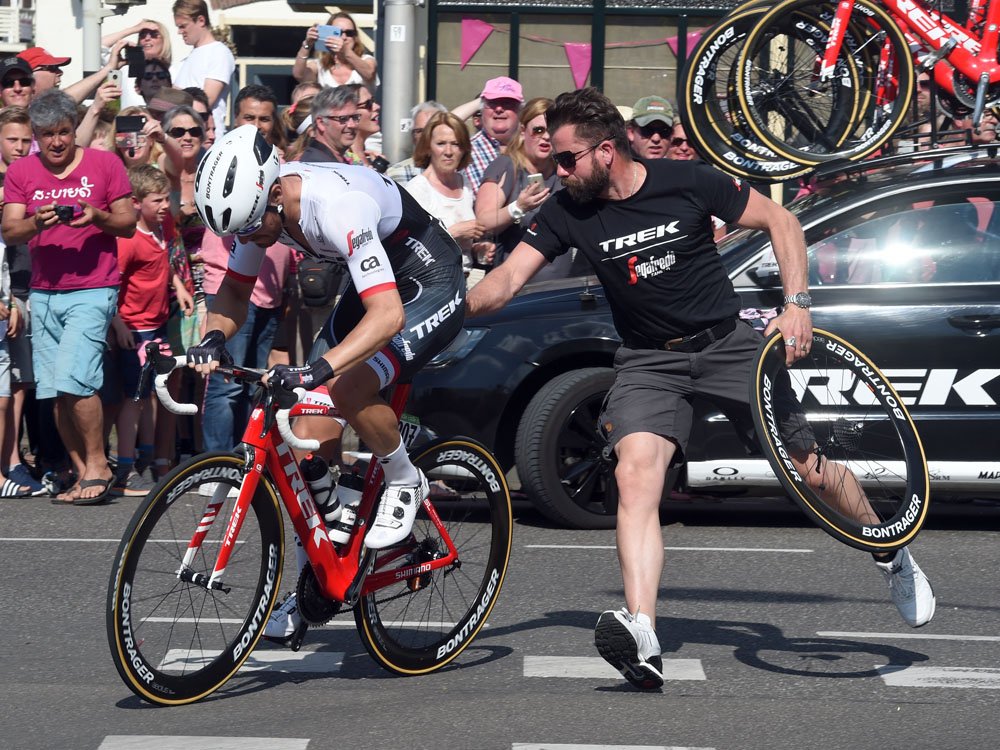 Giacomo Nizzolo:
"We decided before the stage to go for the points in the intermediate sprints for the red jersey. I won both from the bunch. Then, in the end, we missed a little bit of connection between us, and Boy (Van Poppel) tried to bring me in a good position in the last kilometer, but we were really far back – around 25-30th position. From there I just did one-kilometer full gas, but it was not a sprint it was just a progression to try and pass as many guys as possible. When a sprint is fast like this, it is not easy to move up. Of course, 10th is not what my legs could do today. Tomorrow is another chance and after more to come. The feeling is good and we have to still believe it."
Sacha Modolo: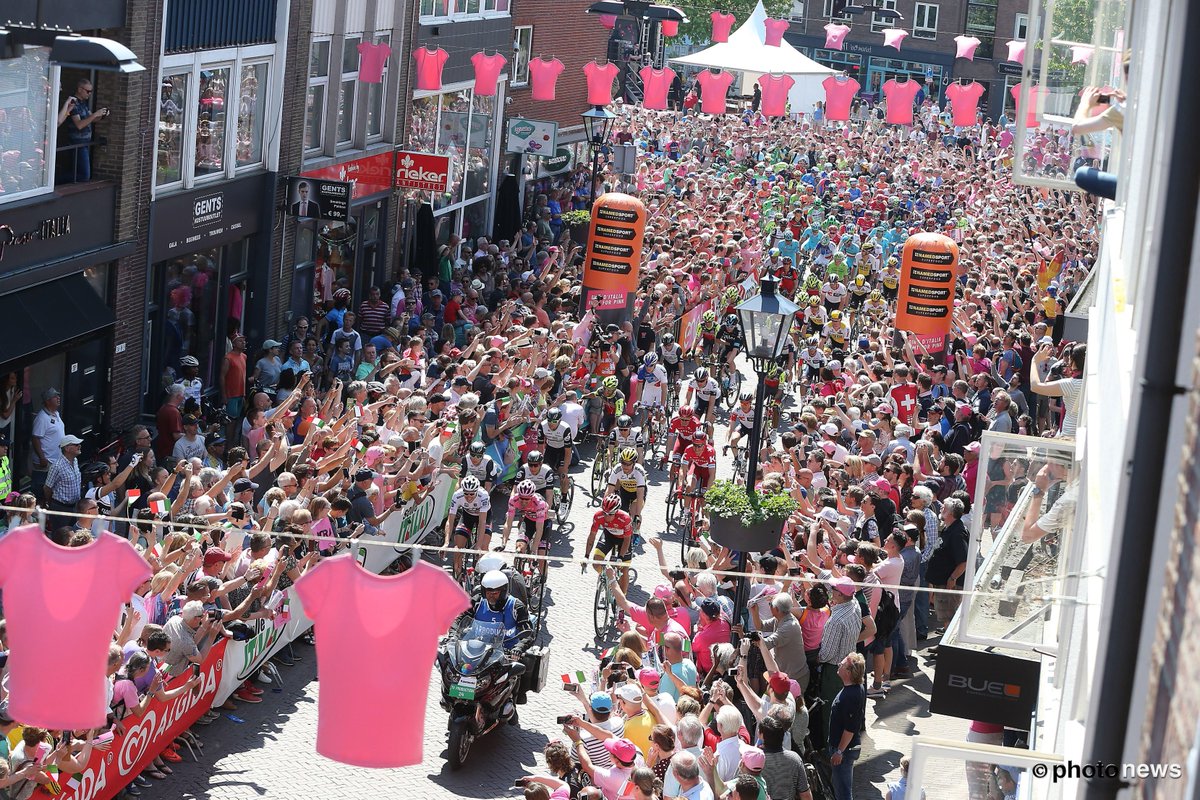 "I came up from about seventh or eighth place. I almost got Demare too. It's a pity I didn't get Kittel's wheel. He would probably have won but anyway but I could have had a go and taken him on.
The high speed meant it was difficult to move up. It was a bit dangerous because I saw Nicola Ruffoni of Bardiani fighting for position with other riders. It's a pity but lets see what happens tomorrow. My form is good and third is not a bad result. There were a lot of people along the roadside and even in the road. It's great to see."
Giacomo Berlato: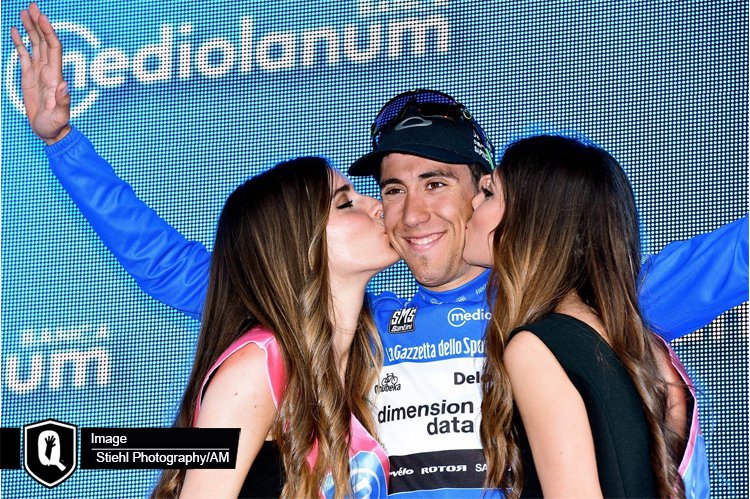 "I tried right from the start. I wanted to take the climber's jersey after going for it on the same stage last year. It didn't come off and I only got third but I'll keep attacking. Tomorrow is another day and I'm not going stop now. We've got a long way to go yet in the Giro d'Italia.
The crowds were amazing out there. I had goose-bumps for long sections of the stage and the crowd gave you the moral to really fight. I hope its the same in Italy because this was something special."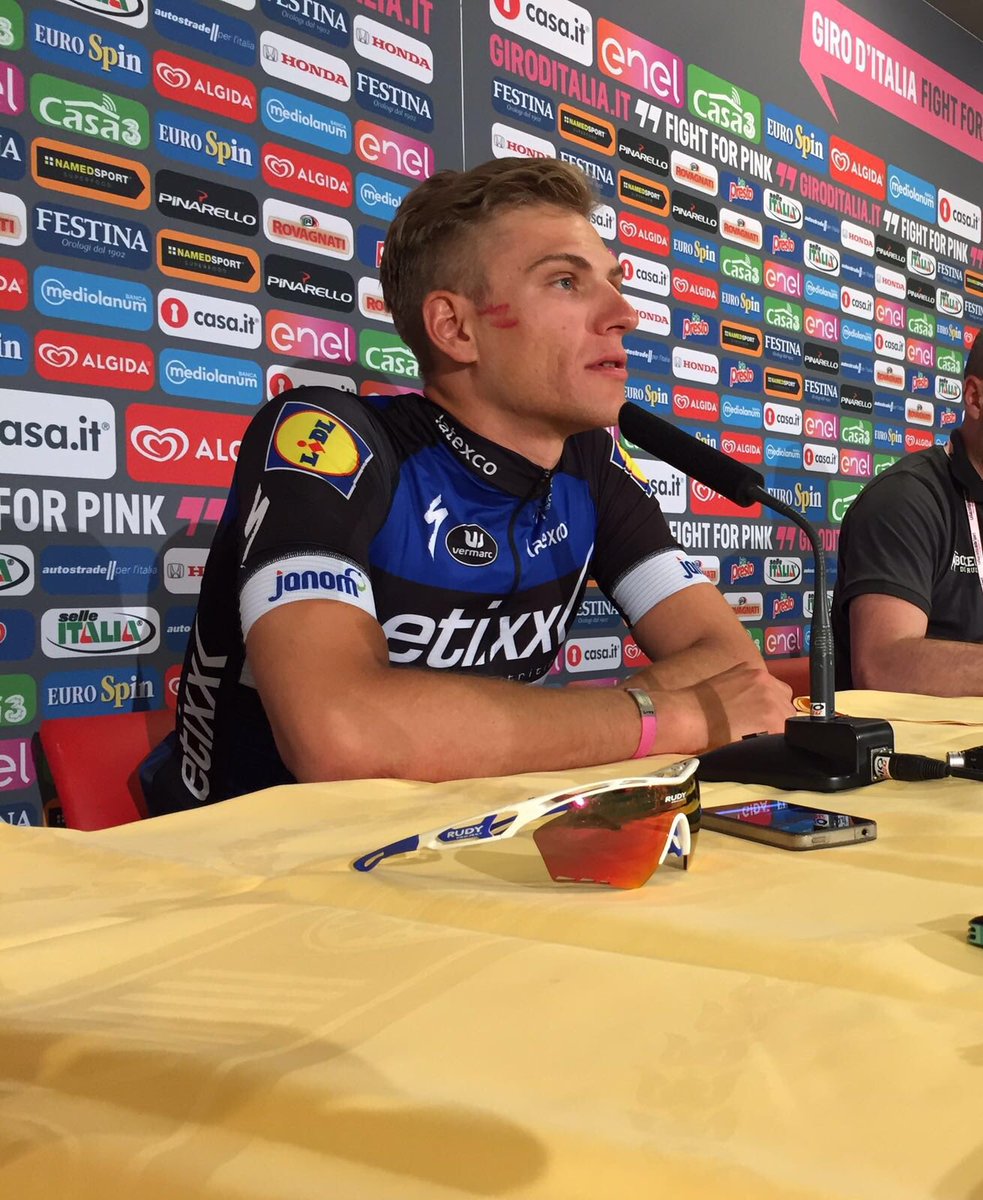 Arnaud Demare:
"Très content du Super travail de L'@EquipeFDJ sur le @giroditalia ! Une belle 2 eme place très prometteuse. 😉
Merci la team! 👍🏻"
STAGE
1 Kittel
2 Demare
3 Modolo
4 Hoflad
5 Ruffoni
6 Porsev
7 Ewan
8 Sbaragli
9 Amador
10 Nizzolo
GC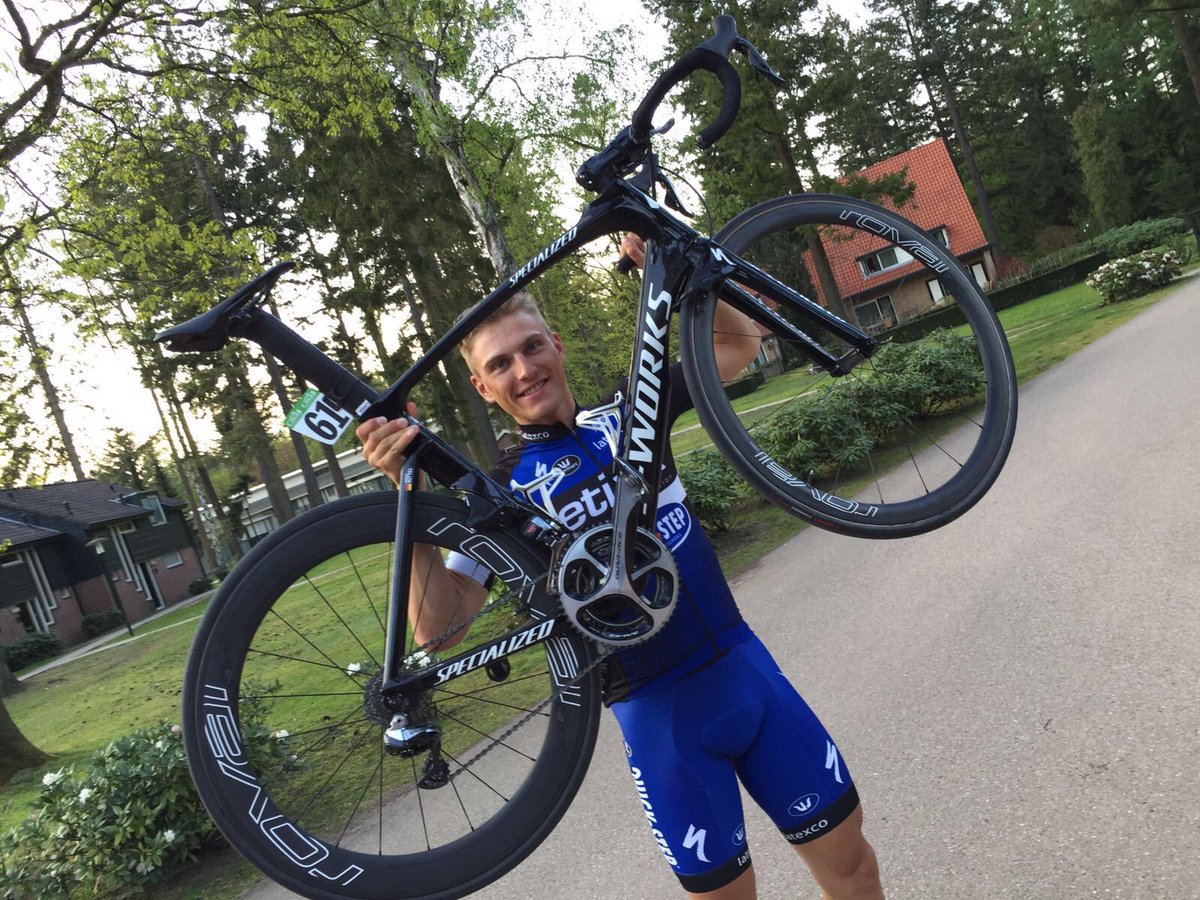 1 Dumoulin
2 Roglic +0
3 Kittel +1
4 Amador +6
5 Ludvigsson +8
6 Moser +12
7 Jungels +13
8 Brandle +14
9 Dillier +16
10 Kluge +16
JERSEYS
Blue: Omar Fraile
White: Tobias Ludvigsson
Red: Marcel Kittell
Pink: Tom Dumoulin