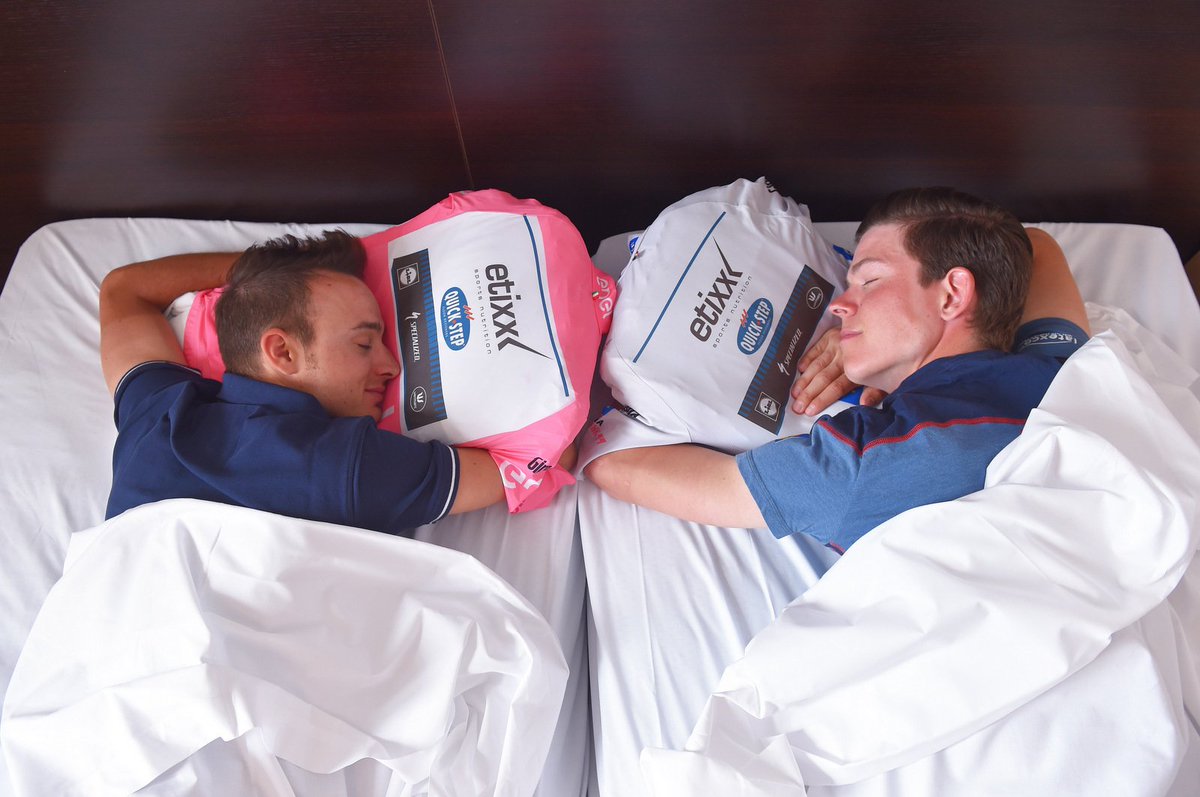 It's weird I know:

the peloton is resting in Florence and I'm not in the town

. In fact I'm in Pescia attending a work exam. The place is lovely, the weather a little crazy and I have no wii-fii. As far as

the fight for Pink

is concerned it's

time to make the point

about where the main contenders stand and in my opinion, sadly,

Ryder Hesjedale, Esteban Chavez and Rigoberto Uran are no more in the list.

They can win a stage in the Alps - I hope they will - but the final victory is out of reach already.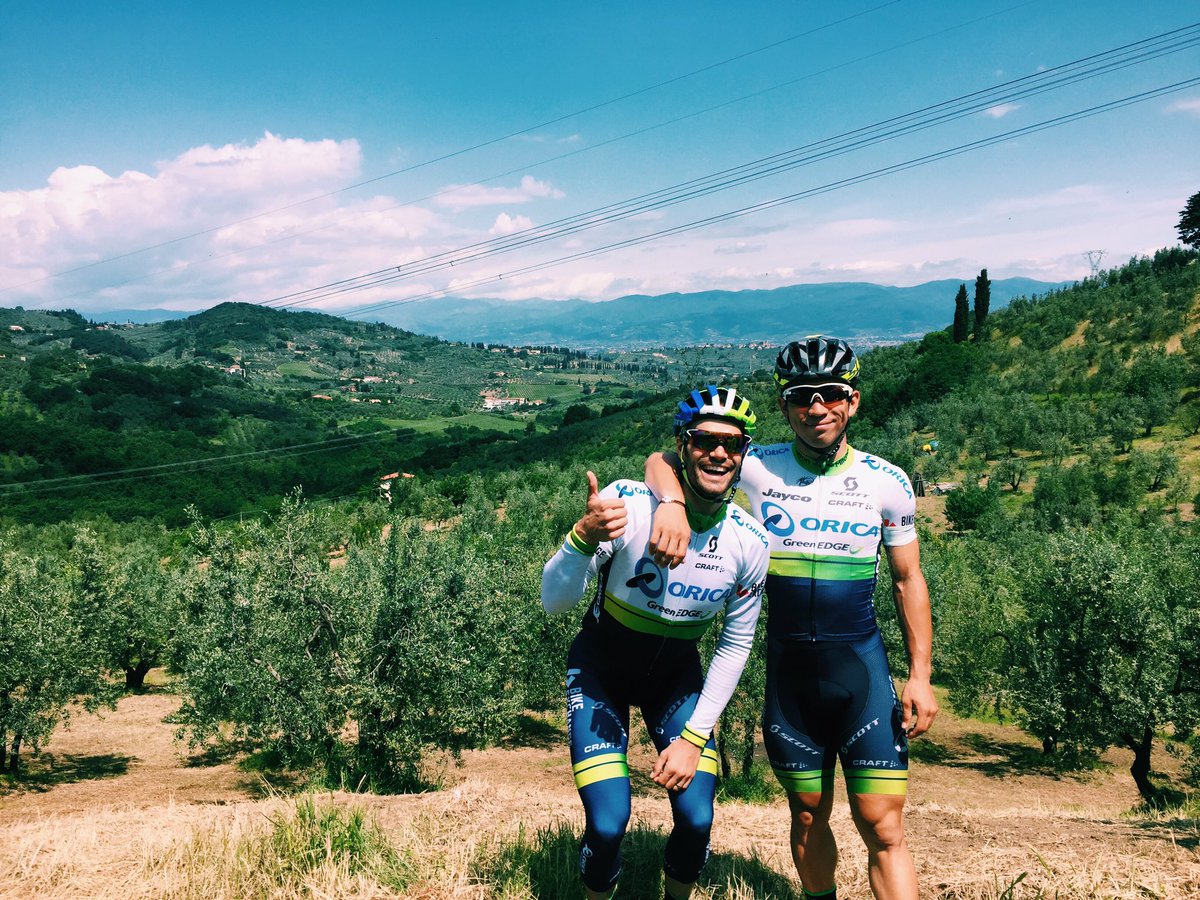 The Trek-Segafredo's leader was never in contention and kept losing time day by day. Both Chavez and Uran have lost a lot of time between Radda and Greve in Chianti. At the opposite

Valverde

and Landa gained a lot of time there. The Movistar's leader

looks estremely good

: he attacked in Arezzo and was strong against the clock. He came from a very positive season. He's the man. I don't like him because of his past but I must admit he's a superb rider.

Sky's leader had a modest start

in the race, survived the first climbs but didn't bossed them.

Yesterday he did great though

, also because

in the team car

there is an ex rider who used to be a good cronomen and knows the Chianti as he lives round the corner, in Montelupo. I'm talking of

Dario Cioni.

Behind this outstanding performance there is a serious team work.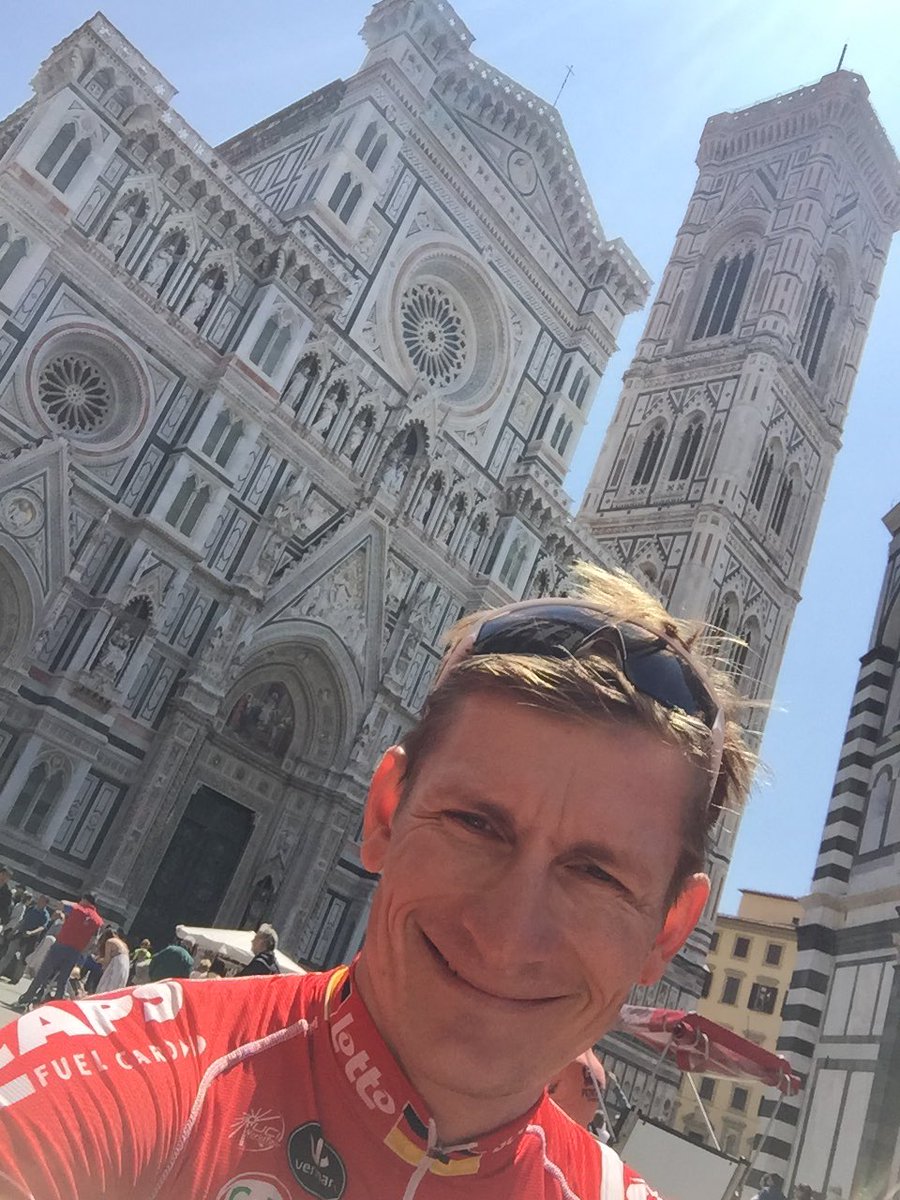 Zakarin and Majka were unlucky.

The first one is out of contention in my opinion, the second one maybe not: on the Alps 2' mean nothing. But

he'll have to attack.

Brutally.

Amador, Jungels and moreover Kruijswijk are dangerous outsiders

: they did very well in the itt and can climb, especially the Dutch. As far as

Brambilla and Dumoulin

I think their 'vie en rose' is

definitely over

: tomorrow the race is going to cross

the Appenino, harsh mountains and steep climbs.

Vincenzo

Nibali could grabs the Pink Jersey

in Sestola but he needs to take his opponents by surprise and to go away early. It isn't sure if his actual shape allows such an old fashion play...
1 Brambilla
2 Jungels +1
3 Amador +32
4 Kruijswijk +51
5 Nibali +53
6 Valverde +55
7 Dumoulin +58
8 Landa +1:18
9 Majka +1:45