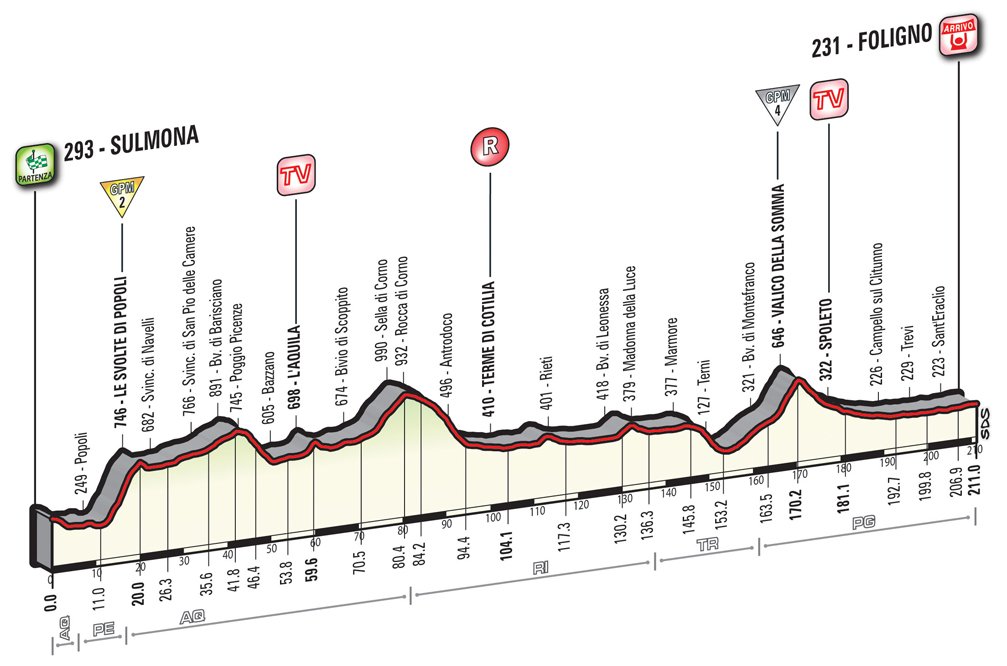 Rain. Not an easy day

: a KOM in the first kms, Team Lotta Saudal keeping high the pace for Andre Greipel. Many attacked but

the break can't easily go.

After 19 km

Gretsch, Kung and McCarthy get a gap

but they are soon caught by a 50 riders group.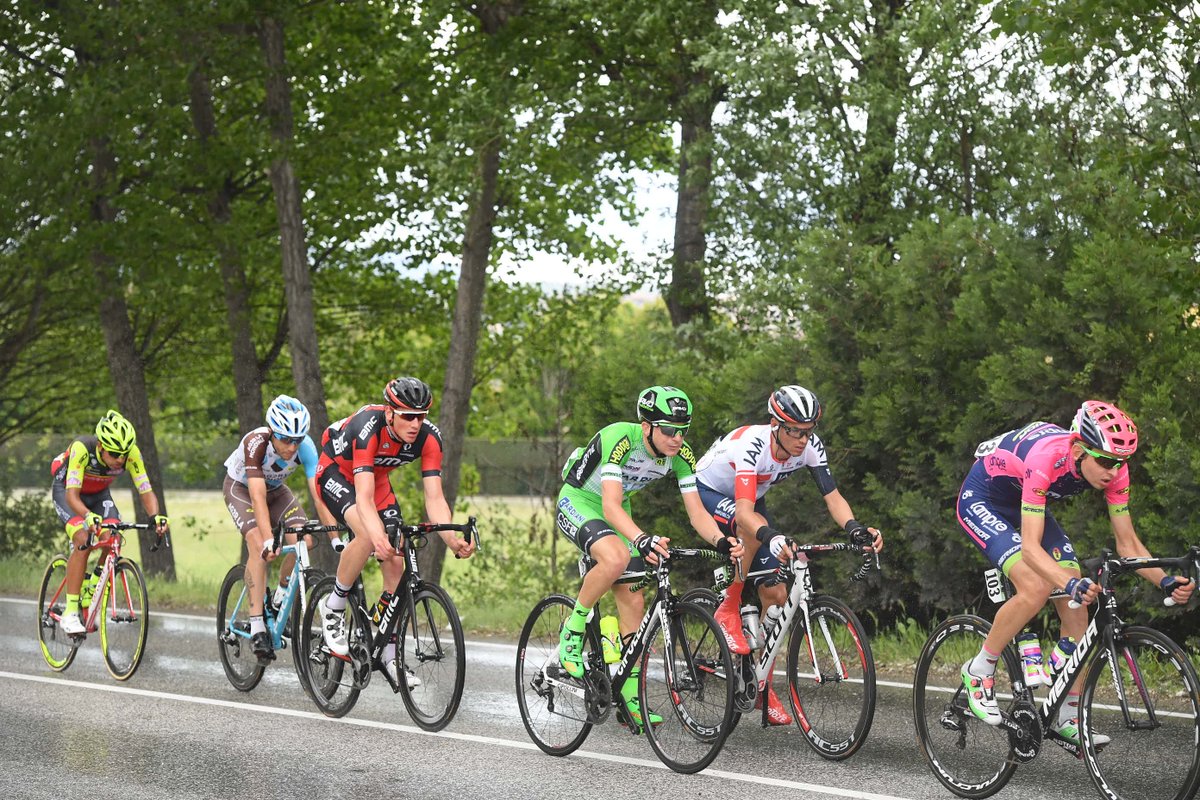 L'Aquila: Ciccone won the fisrt intermediate sprint

and brings away a small group.

A

new break

forms including

Kung, Domont, Ciccone, Denifl, Koshevoy and Martinez.
The peloton split at the KOM but is now back together.
Moreno crashed

and remains on the ground. A

broken collarbone

for him and he's off to the hospital. 48 km to go the gap is only 1'19" .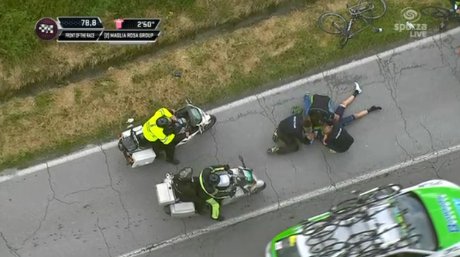 42 km to go

Berlato jumps off the peloton with Cunego on his wheel:

they are trying to join the break-away to get the point at

the second KOM. La Somma

is a 4th category climb so there are points only for the first three riders. The move doesn't work and tonight

Tim Wellens will wear the Blue

.

Martinez won

on Ciccone and the Italian is vocally unhappy.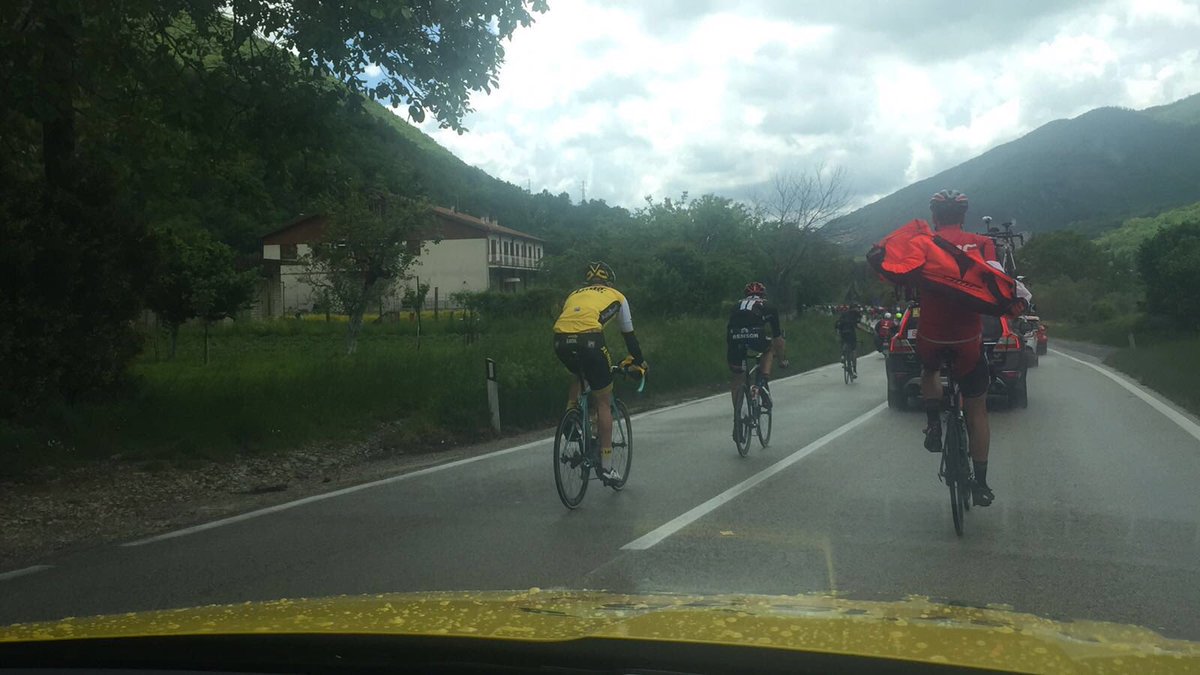 Sprinters are suffering and

Kittel is slightly dropped.

32 km to go the gap is 56" and

Kung goes solo

.

Domont crashes

and looks bad.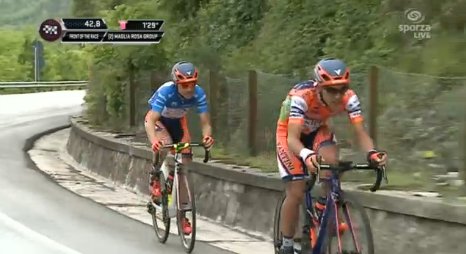 It's not raining now. 20 kms to go Küng has only 30 seconds on the peloton.

Kittel is back.

Pozzato punctured and has to change a wheel. Songezo Jim got also a flat tyre. 15 km to go Kung has 20".

There is a strong tail wind. The pace is very very high

, more than 60 km/h, and the peloton split.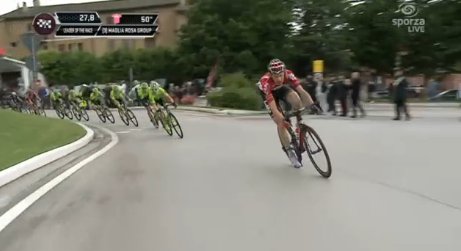 7 km to go Kung is caught

. Team Lotto Saudal is leading the peloton.

Kittel gets a mechanical problem

and has to chnage the bike: sprint over for him.

Too many fat tyres though!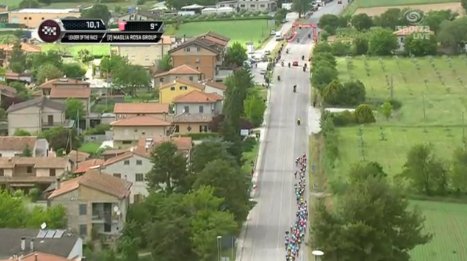 Fabian Cancellara is spotted at the front. leading out Giacomo Nizzolo. Sprinters' Teams are organising their trains.

Last km, last meters, SPRINT! Andre Greipel

wins on Giacomo

Nizzolo

and Sacha

Modolo

, who basicly helped him out when he was a little boxed.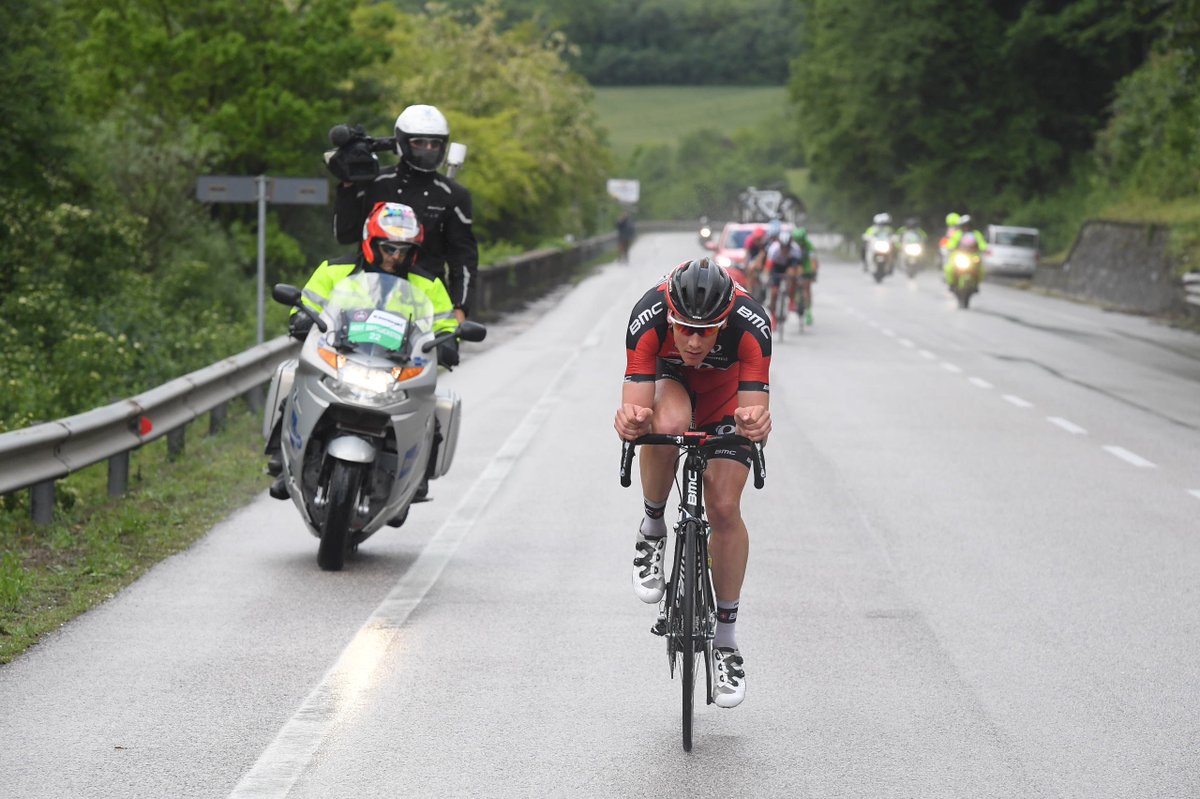 Andre Greipel:
"It was a hard day, a really hard day. There was a strong break upfront but my team did an amazing job again. They killed themselves to bring the race back together. We hit the front early and but I was happy to find a gap, get through and win."
"If we were playing football we'd say we've scored a hat trick with three consecutive stage wins. We're very happy".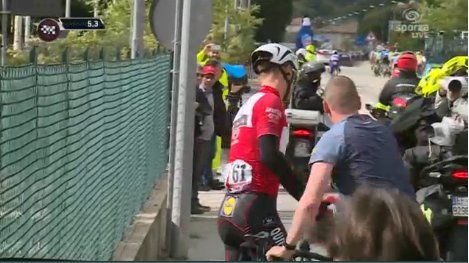 Tom Dumoulin:
"It was quite hard actually at the beginning of the race. Nippo – Vini Fantini missed the break again and they chased it down. After the first climb, there was only a small group left and it was very uncontrollable. There were a lot of attacks from guys close in the GC, but we did a really good job, especially Georg and Tobias. Eventually, a good break went and everything came back together. After that, the race was quite controlled.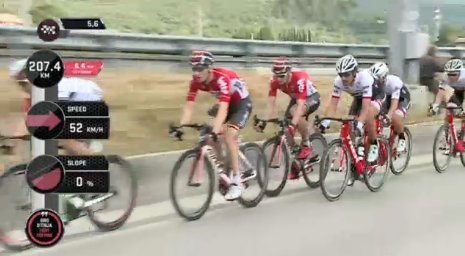 Concerning tomorrow's stage and the gravel roads, I rode the Strada Bianca twice, which I really enjoyed and I was quite good at it. Actually, I am looking forward to it. We will see tomorrow.
In terms of my preparation for the Giro is has been different from my teammates. It is actually about home time. I don't want to be the cyclist being away from home the whole year. Like I will be going to altitude training camp after the Giro for Rio, I wasn't planning on going before the Giro d'Italia. This decision was made with the idea that I would not be going for GC here, so it would not be necessary. Now my shape turns out to be pretty good and we will take it day by day."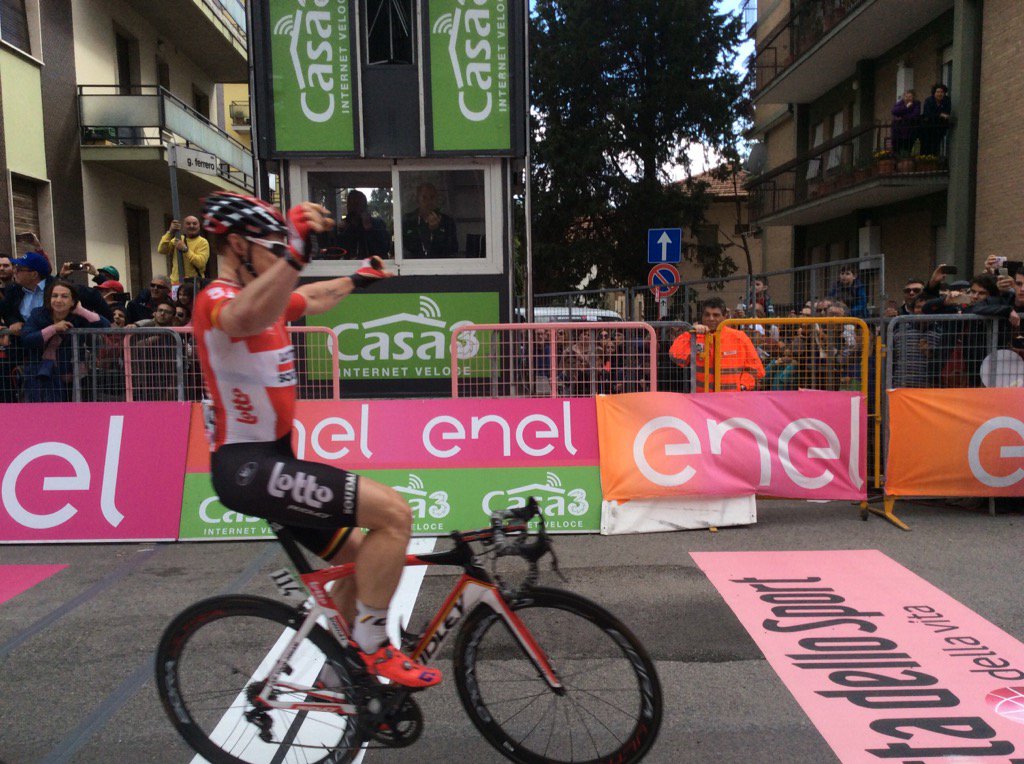 Stefan Küng:
"When I went through the town with the last intermediate sprint and it was technical I thought that maybe I could stay away if the bunch went a little bit slower through this part. I was going 60km an hour but to go faster isn't easy. And then behind all of the guys bury themselves and I'm on my own on these big roads. From the top of the climb when I attacked there were still 40 kilometers to go, so even if you are going 60km an hour, at the end of a long and hard day, it's hard to stay away.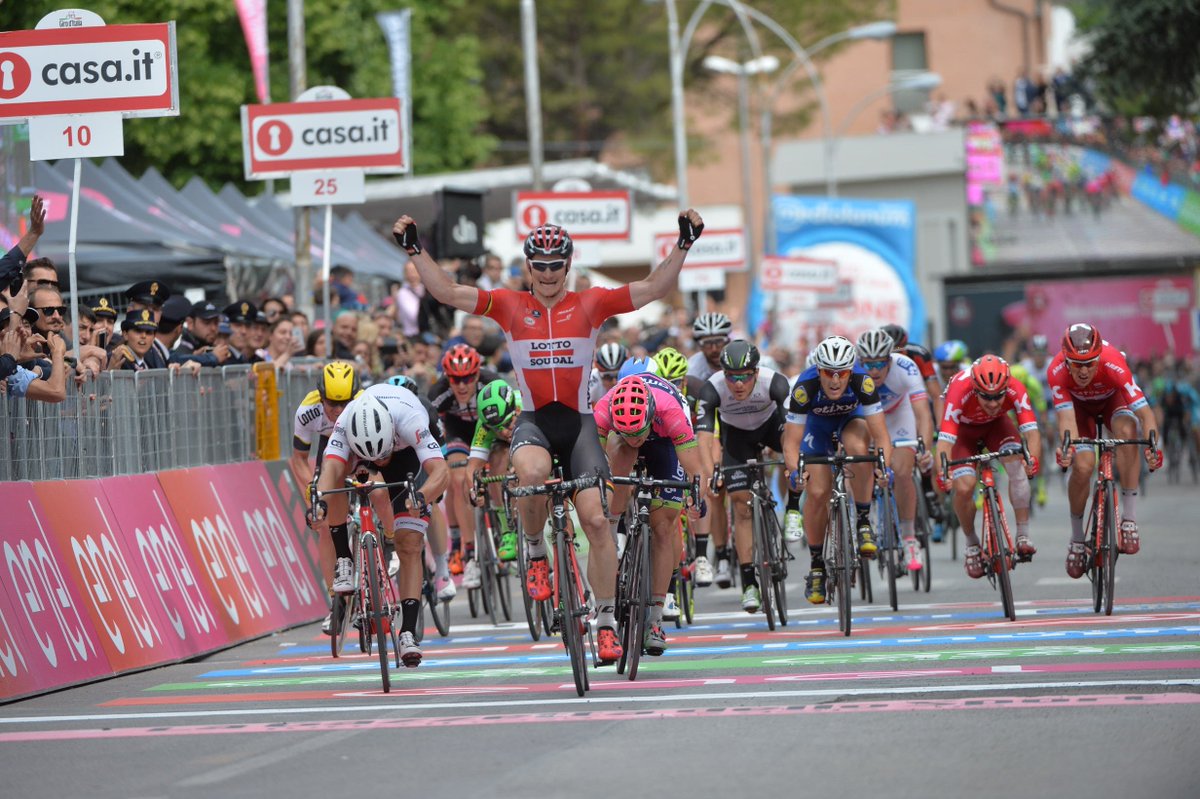 I was really disappointed with the opening time trial when I crashed because I really thought it was one of the stages that I could win, so it took me a couple of days to get over it. The breakaway today was a chance for redemption but I was disappointed when I heard that they were keeping us at two or three minutes. I almost considered stopping and going back to the bunch, but bike riders are hard men and we don't like to give in.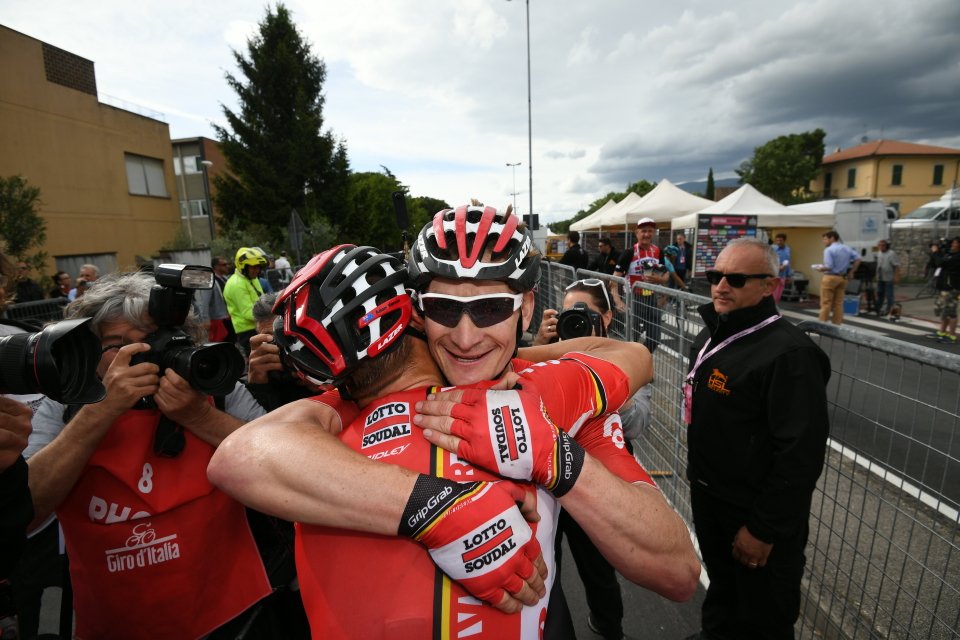 After my illness earlier in the year and only coming back to racing just over a month ago, it's a good sign that my form is back where it needs to be. So I'm happy to see this."
Giacomo Nizzolo: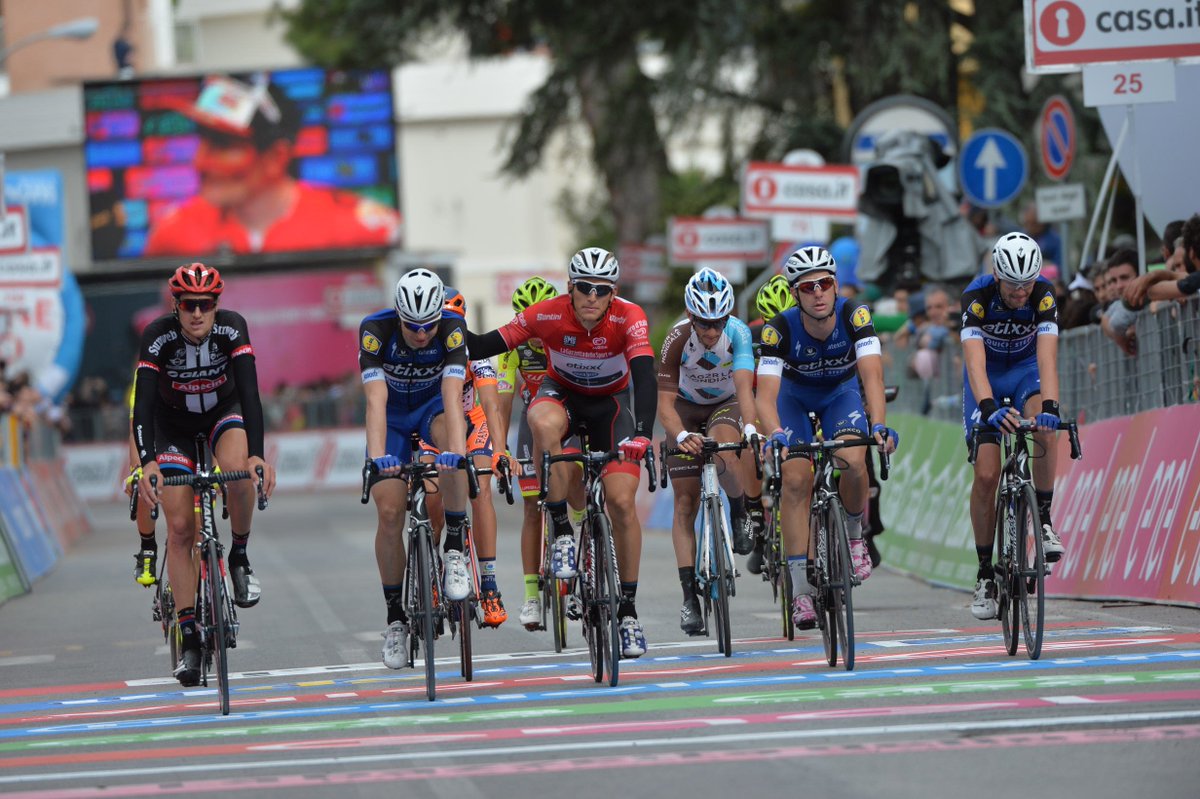 "I took the good wheel [Greipel's -ed] and at 300 meters I saw the Lotto train slowing down and GreenEdge coming from the left and then I thought it could be the move to flick Greipel. So then I followed them, and it was actually almost working until 100 meters to go where Greipel passed me.
It was a hard day because of the rain and cold weather, especially in the climbs. In the end, I was feeling good, especially when compared to the first part of the stage. We did great teamwork. I want to say a huge thank you to my teammates who covered me in the finale as I asked. It was a tough day, and in the end, it just didn't pay off. But we are in a good way."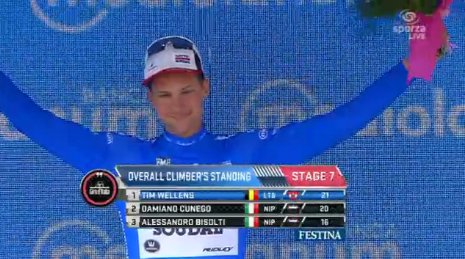 Kristian Sbaragli: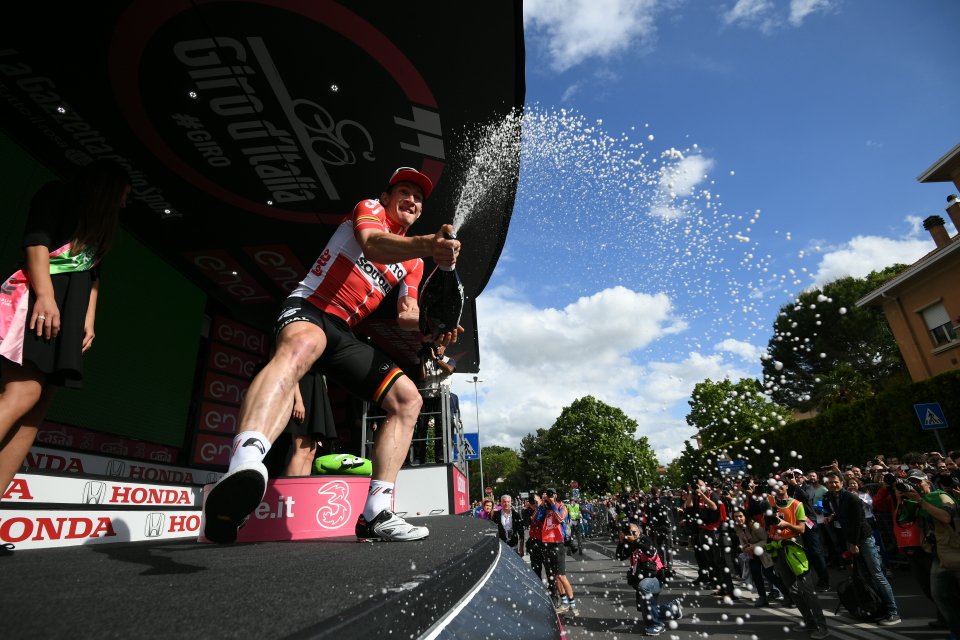 "It was quite a long stage and we tried to make the final climb as hard as we could. It was bit too easy, the climb. Everybody was able to come back before the finish. I had quite a good position but it's possible that I was a little too far back in the final corner and the finish was right after the corner. I wasn't able to sprint for a top result, so I am a bit disappointed but we look forward to the next stages."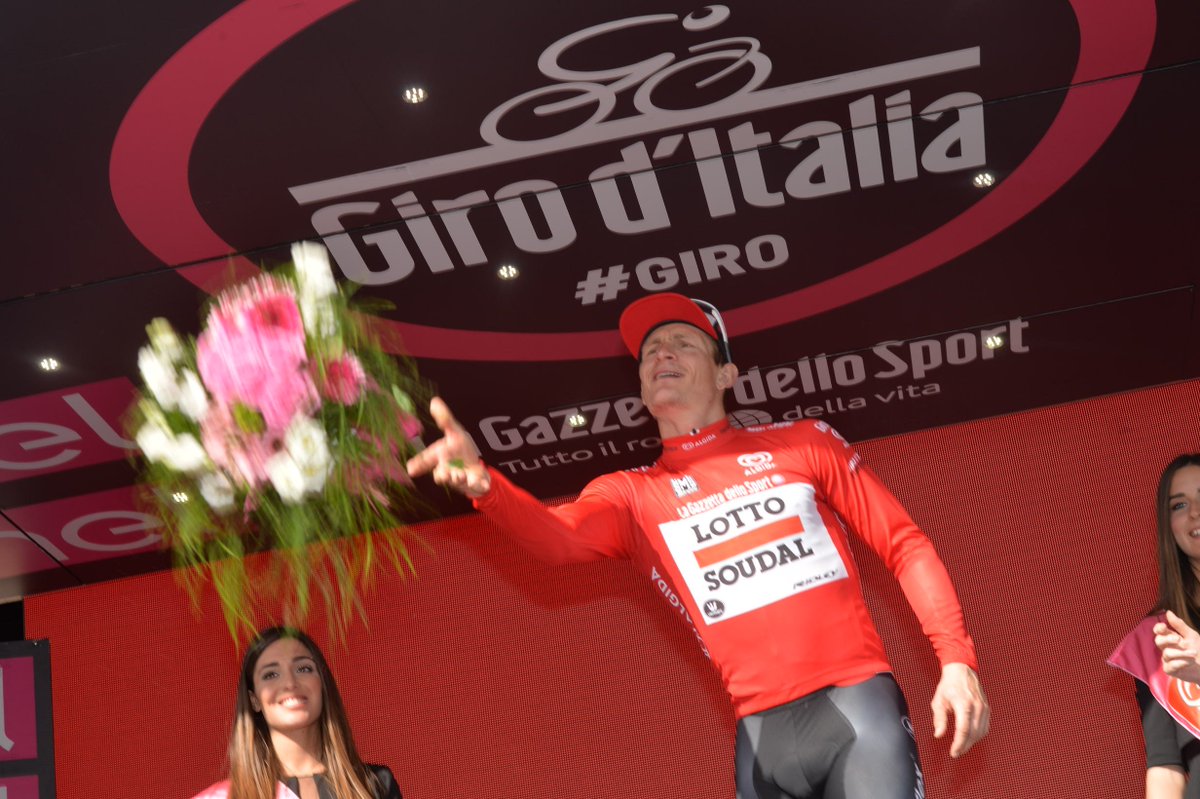 Enrico Battaglin: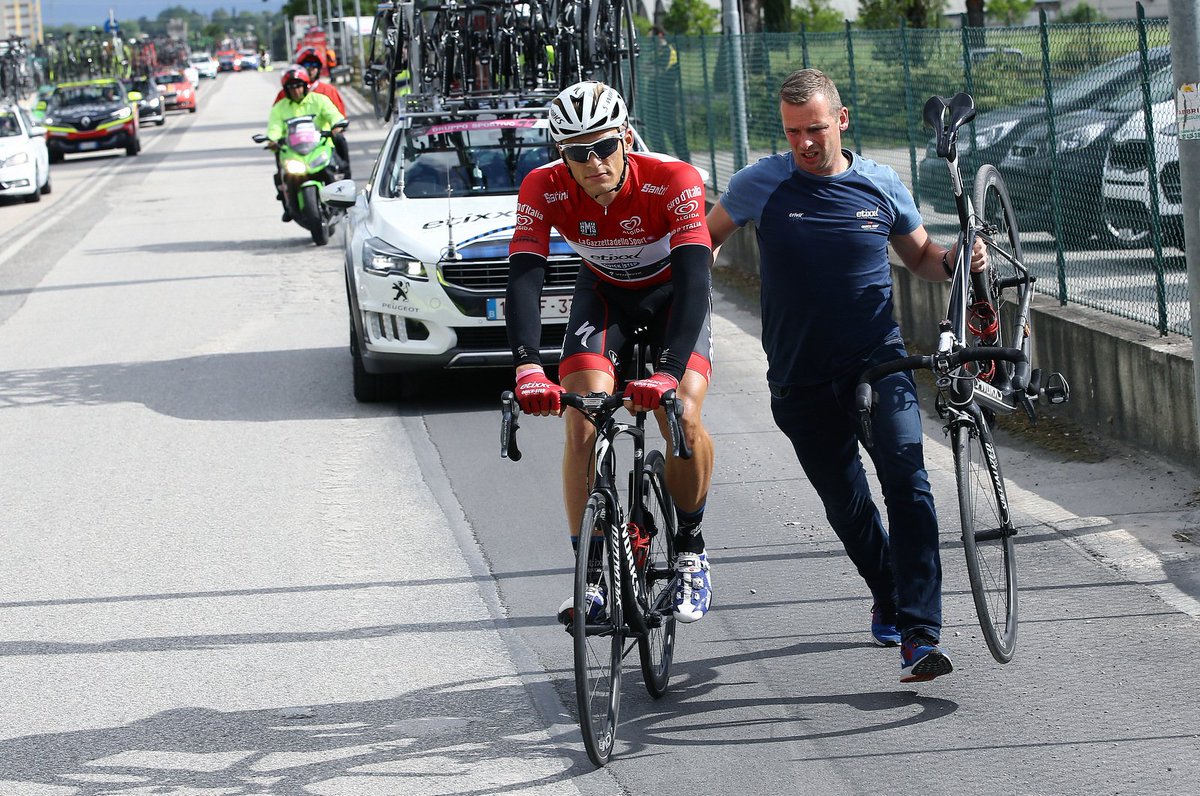 "It was my first time competing in a bunch sprint in this Giro, but it went well. I'm satisfied with the result, but it was a strange sprint with many turns. I think that it was in my advantage, that many of the sprinters had to do it by themselves because of that. I tried to get into the wheel of one of the top sprinters and finished fifth in the end. I'm happy with that result."
Marcel Kittel:
"The stage wasn't easy. We had a very difficult start, more than an hour at full gas and with some bad weather in between. Our plan was to wait and see what will happen on the last climb. We stayed together, worked as a team and really believed in the win, and all these things make up for the positive side of today. We chased hard and just as the descent was coming to an end, we were already back in the peloton. The final was super fast and I was excellent positioned, with Fabio and Matteo on my side. Unfortunately, the puncture came and the race was over. It's a pity that we were so unlucky, but I still want to congratulate Andre for taking the victory. As I said earlier this week: this is cycling, with great and sometimes not so great moments. After all, today was Friday 13th".
MORE TO COME


RESULTS
STAGE
1. Andre Greipel
2. Giacomo Nizzolo
3. Sacha Modolo
4. Caleb Ewan
5 Battaglin
6 Trentin
7 Porsev
8 Tcatcvitch
9 Ruffoni
10 Viviani
GC
1. Tom Dumoulin
2 Fuglsang +26
3 Zakarin +28
4 Jungels +35
5 Kruijswijk +38
6 Valverde +41
7 Ulissi +41
8 Nibali +47
9 Siutsou +49
10 Uran +51
JERSEYS
Pink: Dumoulin
Red: Greipel
Blue: Wellens
White: Jungels