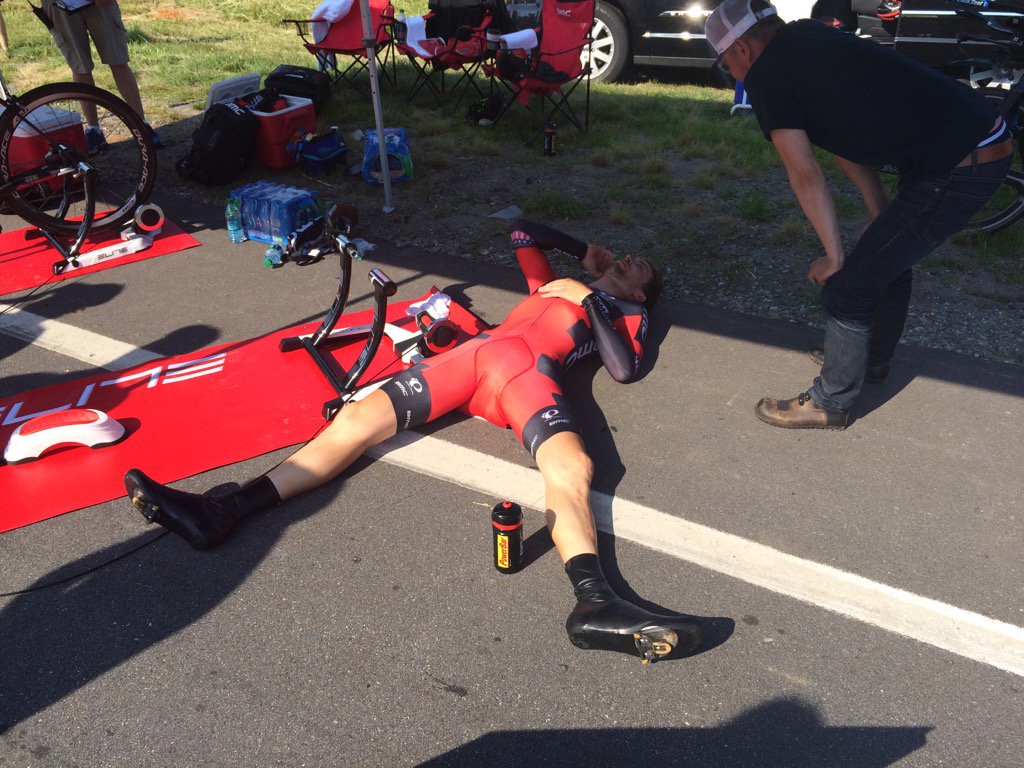 "It was super difficult and I didn't really have a lot of fun. But that's how it is with a time trial and I signed myself up for this event, so I knew what I was getting my self into. Honestly I didn't really feel very good. It was a tough mental battle the whole way. I started out super confident and then lost almost all of my confidence, and then gained it back and then lost it again, and then by the time I was on the way to the finish I had my confidence back. It's easy to say that now but that's what happened. I thought I was going super slow and started to get a bit down. The course was also three kilometers longer than what it was supposed to me.
I'm looking forward to putting the kit on for the first time, hopefully soon. I was just here to show myself ahead of the Olympics and try to have a good ride. It's always good to get an hour long time trial in, which is something you'd never do normally.
I couldn't walk for almost two hours afterwards. I still can't ride my bike and get my left leg over the left crank because I was cramping really intensely after the time trial. It's a weird thing to do to yourself that's for sure, but I'm happy that I won, and happy that I'm not in so much pain anymore."