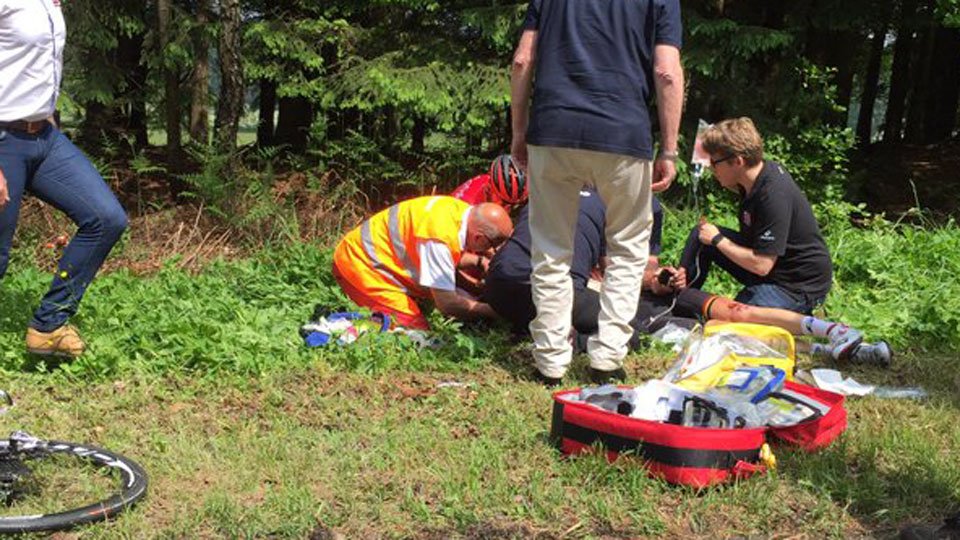 "WE NEED COMPULSORY STANDARDS FOR RACE VEHICLES
And yet another accident with the race motorcycles. And yet more riders injured. This just can't go on. Today's stage of the Tour of Belgium was first halted and then cancelled, as a sign that we are no longer accepting the situation with our safety.
Stig Broeckx, who by this way was already earlier this year run down by a race motorcycle, is the worst off. In all it was 20 riders (!) who were affected. I was in the lead group when it happened. Apparently a motorcycle crashed on the side of the road as it was passing the field. It took another motorcycle with it and they smashed into the group.
It is irresponsible that in addition to the normal risks we face in our sport, we are brought in further danger by mistakes made by the race organizers.
We now absolutely need a round table meeting with representatives of the UCI, race organizers, teams and riders, in order to hammer out unified standards and rules for the number and behavior of accompanying race vehicles. Too much has happened already!"
Source http://www.tony-martin.com/en
And of course I agree!