"It's more special second time around. This year Emma was coming back and Claire was riding full time this year. Claire is always a big threat, I've known that since we used to ride against each other at university championships.
I had a few time checks but it was hard to hear what was going on. Someone I know was on the middle roundabout of the three as I was coming back towards town and I heard him yell 'you're up!' but I wasn't sure if he meant I was up against Emma or up against Claire, I didn't know what was going on!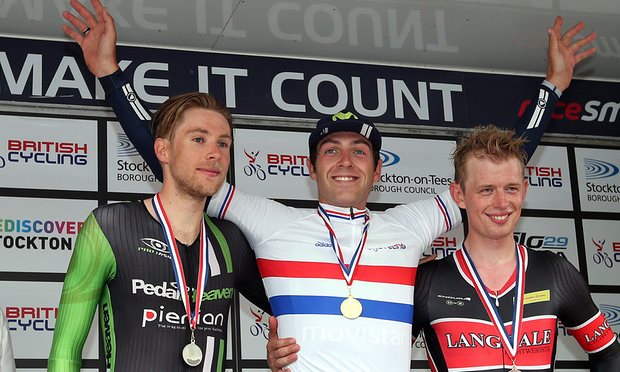 I've got a few more time trials coming up – I like being back in the UK and riding my time trial bike. I've hopefully got a couple of guest rides and some UCI races which I'm really looking forward to and then hopefully worlds again at the end of this year."
Alex Dowsett:
"Win number five is as special as the first. I get to wear this for another year. It saves Endura making another one or a blue one. It's always special. It's nice that I didn't have any problems this year, every year the nationals seems to throw something at me but that went very smoothly, fantastic course. Stockton should be very proud of what they put on today, very spectator friendly and this is what time trials need".
RESULTS
WOMEN
1 Hayley Simmonds (GBr) UnitedHealthcare Professional Cycling Team
0:47:33
2 Claire Rose (GBr) Podium Ambition Pro Cycling p/b Club La Santa
0:00:33
3 Sarah Storey (GBr) Podium Ambition Pro Cycling p/b Club La Santa
0:00:39
4 Emma Pooley (GBr) Lotto Soudal Ladies
0:01:00
MEN
1 Alex Dowsett (GBr) Movistar Team
2 James Gullen (GBr) Pedal Heaven Race Team
3 Ryan Perry (GBr)