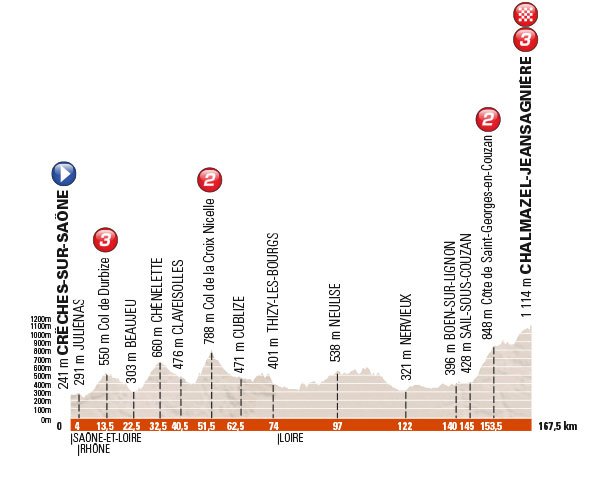 The mountain. A lot of it

. Yesterday's stage started uphill to finish flat, today's stage starts uphill, goes on uphill and finishes uphill.
The sun shines. The fight is on!

Col de Durbize, six riders attack

: Jack Bauer, Lilian Calmejane, Alexis Gougeard, Bartosz Huzarski, Alexey Lutsenko, Daniel Teklehaimanot.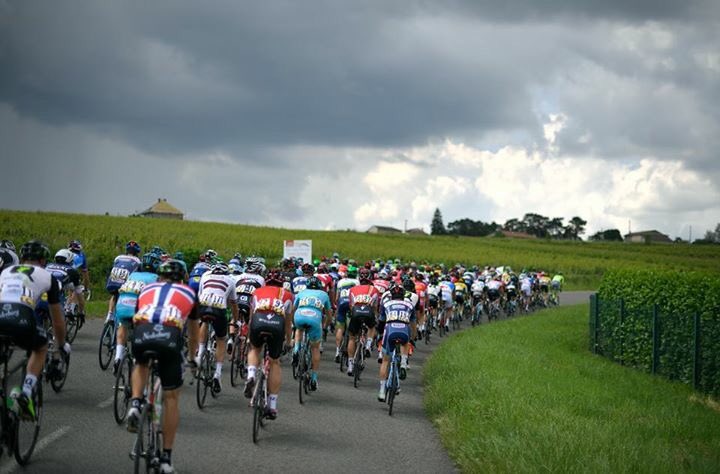 At the KOM Teklehaimanot is first

. After 29 km Gougeard, Teklehaimanot, Calmejane, Bauer and Huzarski have 3'20" while Lutsenko was dropped and is back in the peloton.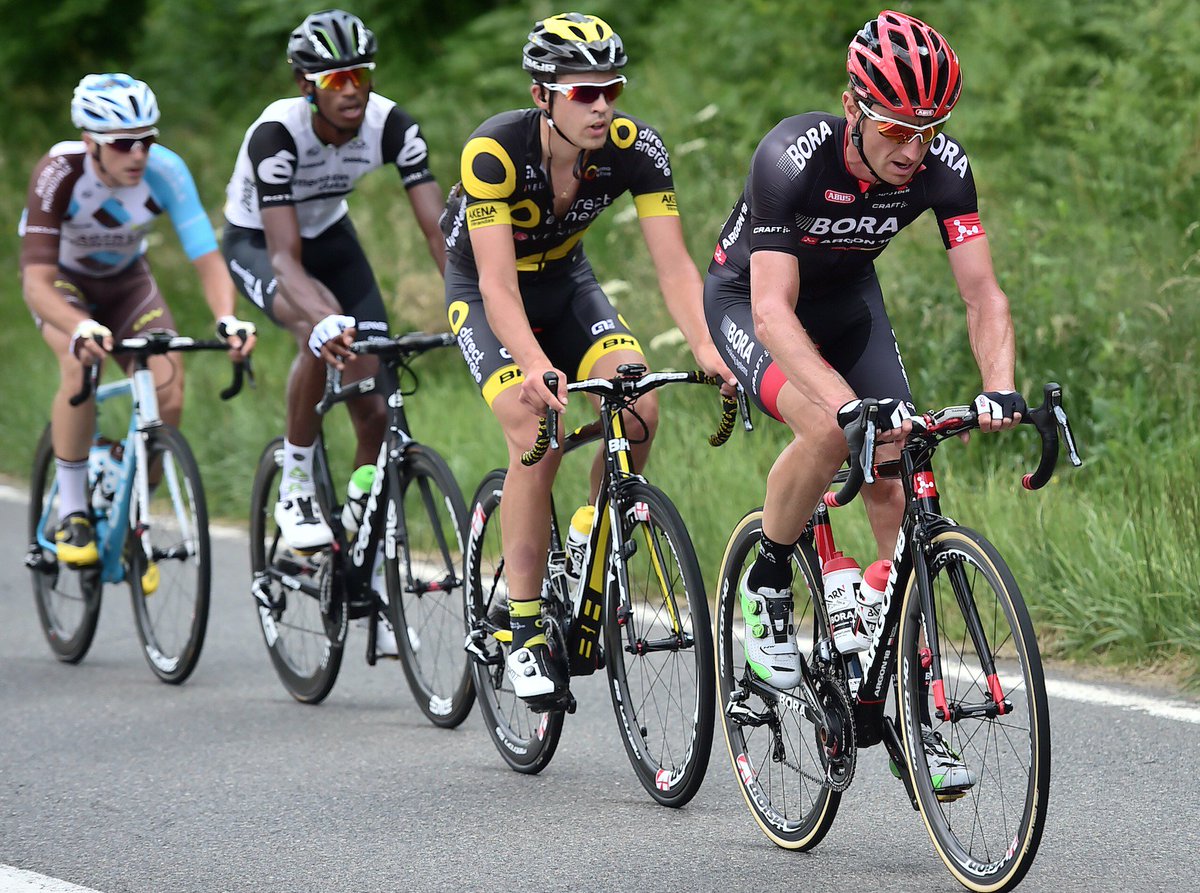 The next climb is

Col de la Croix Nicelle

: 5.6 km, 6.5% average. 120 km to go the gap is 3'45" and Team

Tinkoff is leading the chase.

The peloton is keeping the break-away

on control

so the gap is small and settled.

Atop the KOM Teklehaimanot is 1st

again on Calmejane and Huzarski. 70 km to go the gap is 2'50".

Team Sky joined

Tinkoff

in pulling

the peloton. It's raining on the finish line...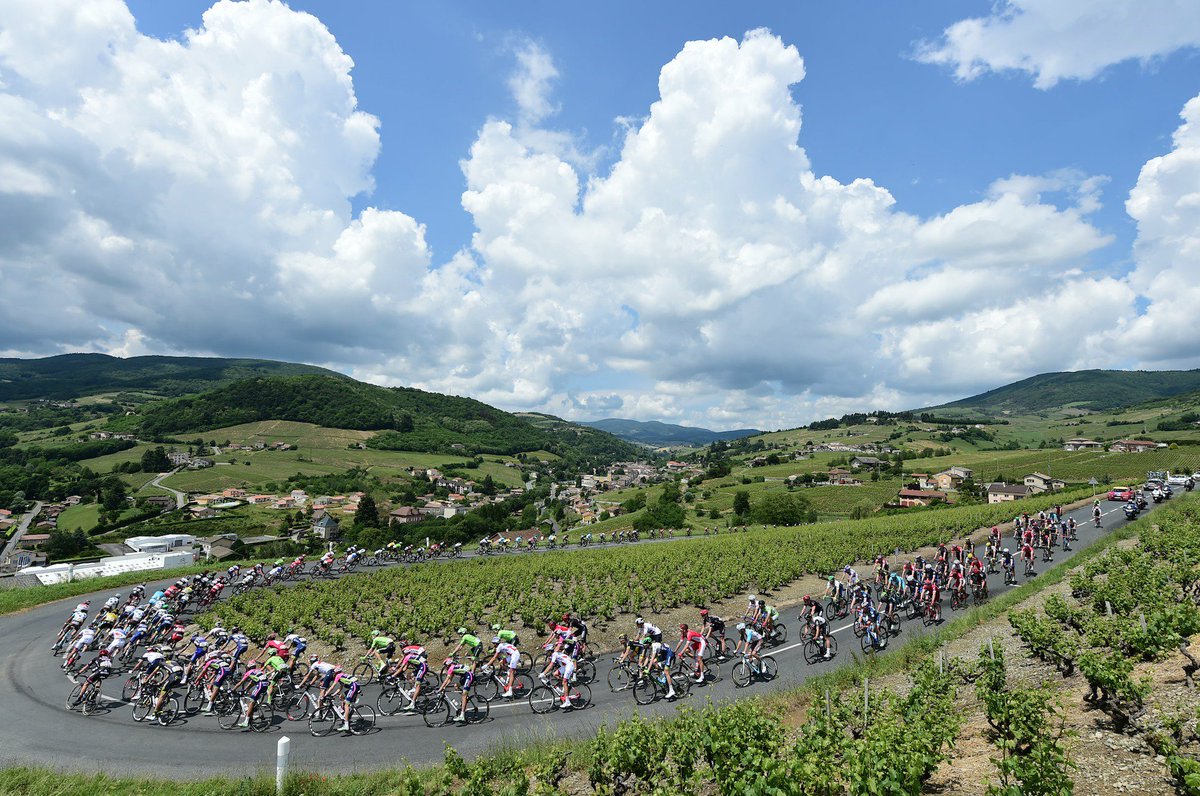 50 km to go the gap is now 4'50". It was too much:

Etixx-QS goes in front and the 25 km to go the gap is down

to 3'31". Next climb is

Côte de Saint-Georges-en-Couzan,

2nd cat climb, 7.5 km, 5.6% average. The gap is 2'30''. 19 km to go

Huzarski and Gougeard attack.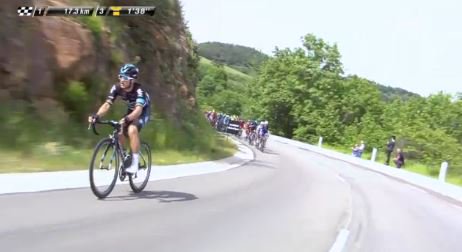 17 km to go

Michal

Kwiatkowski gets off the peloton.

In front

Gougeard goes solo.

14 km to go

Gougeard is still solo

Kwiatkowski is chasing at 1'10", 20" ahead the peloton.

Jeandesboz joins

. Tony

Gallopin

and Serge

Pauwels

are also trying to bridge.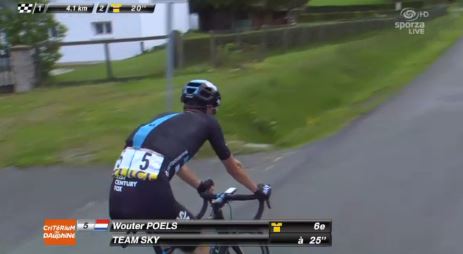 Gougeard is at the KOM.
Four riders are chasing: Pauwels, Gallopin, Jeandesboz and Kwiatkowski.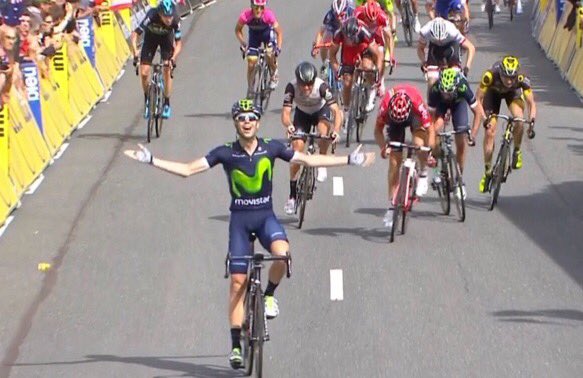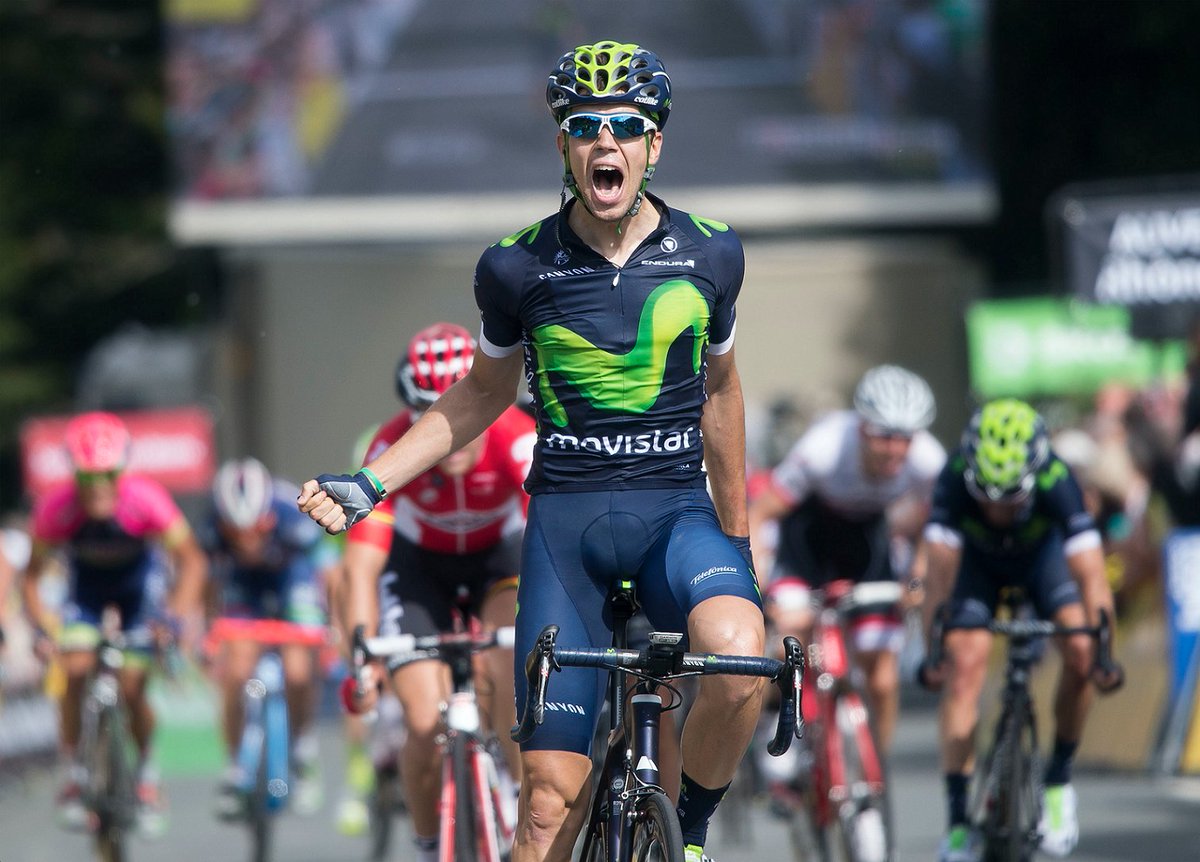 10 km to go

Kwiatkowski is dropped

and immediately at the back. Gougeard has 32" Huzarski, Pauwels, Gallopin and Jeandesboz and 1'02" on peloton. 9 km to go,

Gougeard is caugh

. Just about 50 riders are left in the

peloton pulled by Team BMC

. I'm perplexed about Kwiatkowski's move...
The

final climb

is a 3rd cat. 6.8 km long, 3.7% average. 6 km to go Gougeard is dropped. The gap is 42". Gallopin is setting a very hard pace.

Coppel and Gauthier

jump away from the peloton, join and drop Gougeard. Poels is dropped.
4 km to go
Landa attacks but he can't go anywhere. Navarro goes on conter, Sergio Henao on his wheel.
In front
Huzarski is dropped and back in the peloton.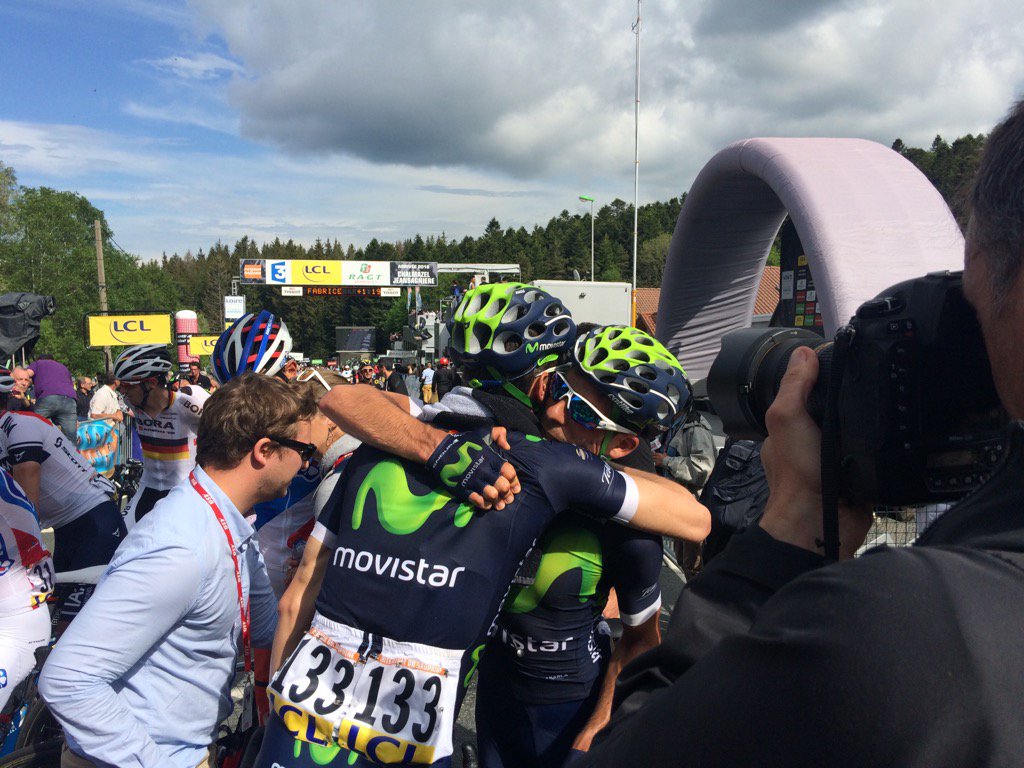 1.5 km to go Pauwels, Gallopin and Jeandesboz have 10" on Navarro and Henao and 18" on peloton.

Henao isn't collaborating

. Five in front at the last km! Behind Bardet and Vuillermoz crashed. Peloton compact! incredible:

Jesus Herrada

dashes in front and

wins! Surprised and happy, with a large beautiful smile.

Chris Froome gained 4'' on Alberto Contador.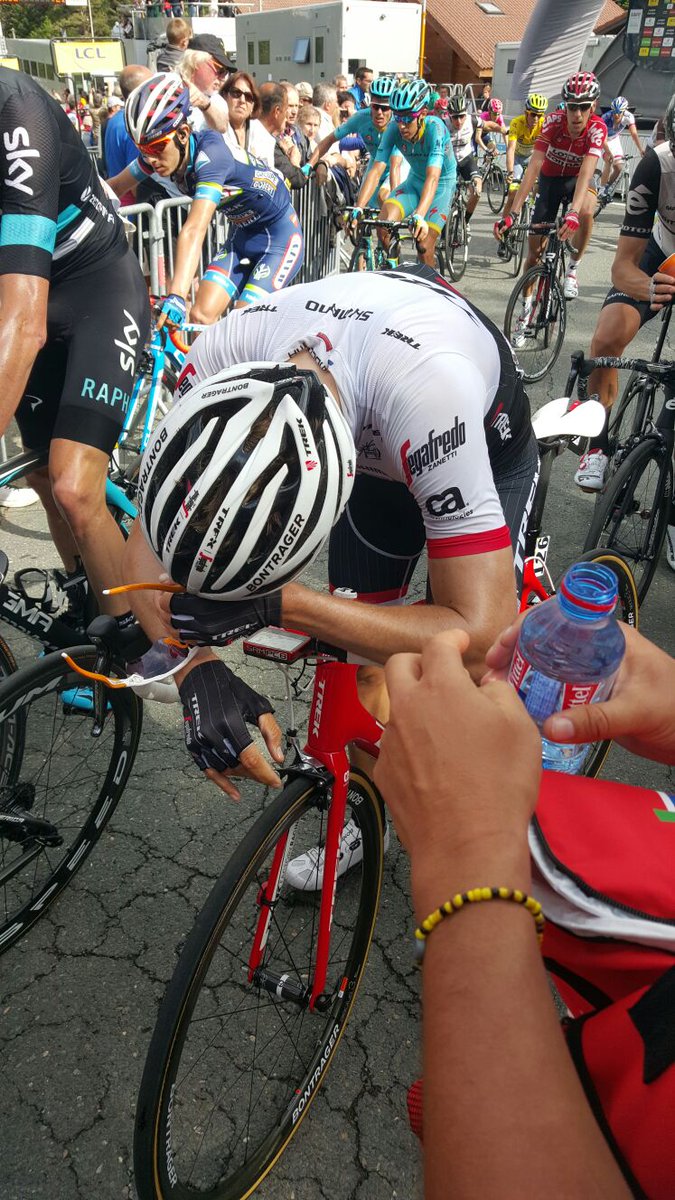 Jesús Herrada:
"I'm so happy to have won in such an important race, against so many talented riders. The pace during the stage was steady, without any real drops, but despite Tinkoff leading for the whole race, there was some point when the breakaway got five or six minutes, and that forced Etixx to take the lead and push hard. That rhythm before the climbs left only one chance and one thing to do for us: follow the wheels and save energy until the ascents.
The team managed the situation perfectly. Fran and Marc kept us well protected, Antonio helped out as much as he could and it was Rubén and Dayer's task, mostly Dayer, to follow those moves. I knew the finish, I kept in mind that it was so good for me, but at the same time, I couldn't spend a bit of energy more than I should, because I only had that one opportunity: the sprint.
I tried to save that bit for the end and succeded to keep myself calm until the final 500 meters, when Dani attacked, the break was finally caught and I saw my place to try the move into the final turn. I'm immensely happy with how things played out."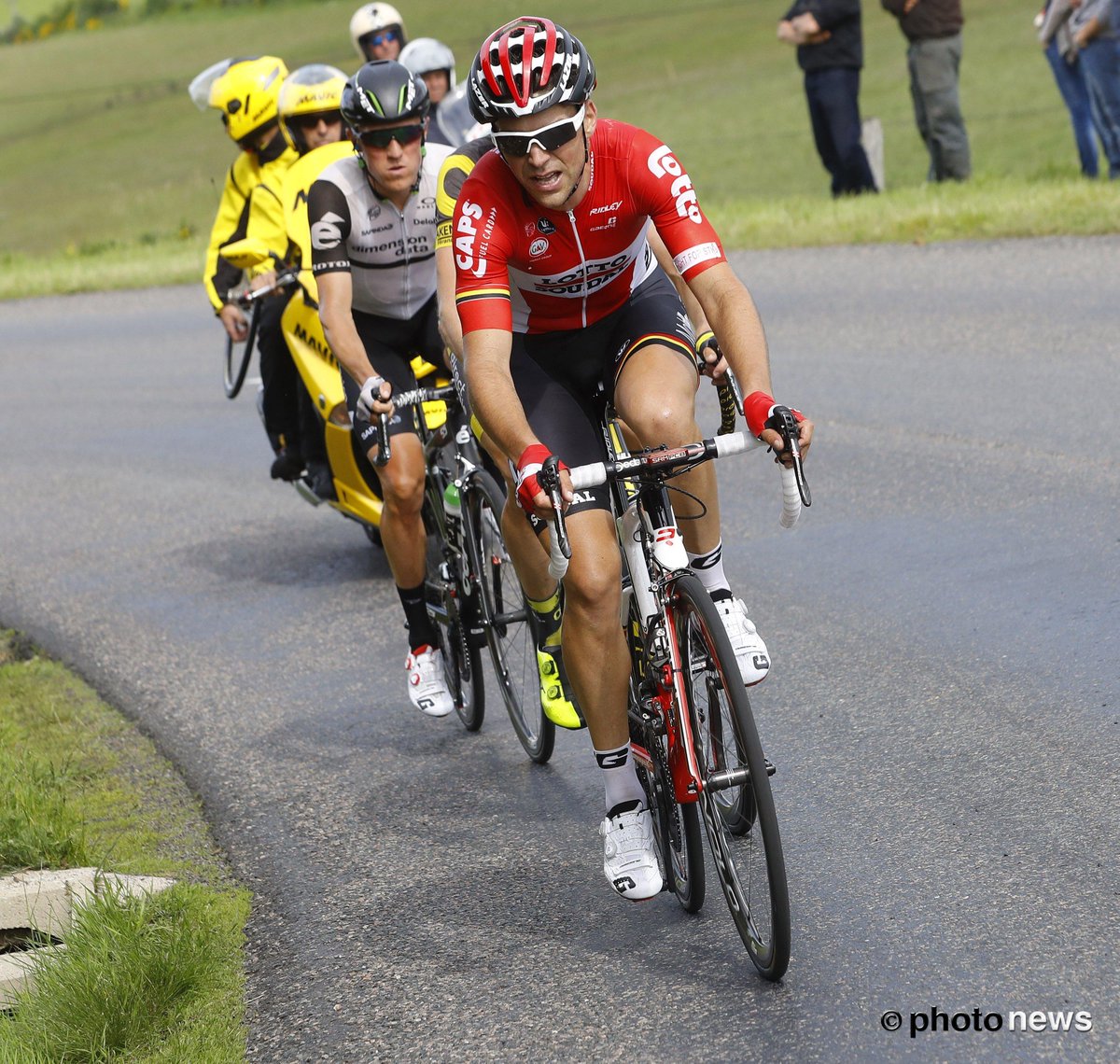 Tony Gallopin:
"I have mixed feelings. I am disappointed because we were ahead with three and were close to winning. I was keeping an eye on Serge Pauwels, who seemed to be the strongest. I thought it was possible to win, but in the end Herrada did an impressive acceleration. First, he closed the gap on us and then he sprinted to the finish. There was nothing to do about it. I got second about twenty metres behind him. It's a pity that I couldn't win, this is the second consecutive second place for our team. It does prove that I am in good shape. In the finale I was doubting if I should wait for the sprint or attack. I made the right choice. When I attacked Kwiatkowski had already taken off, so Sky wouldn't chase. I did all I could to win this stage, but my attempt wasn't successful."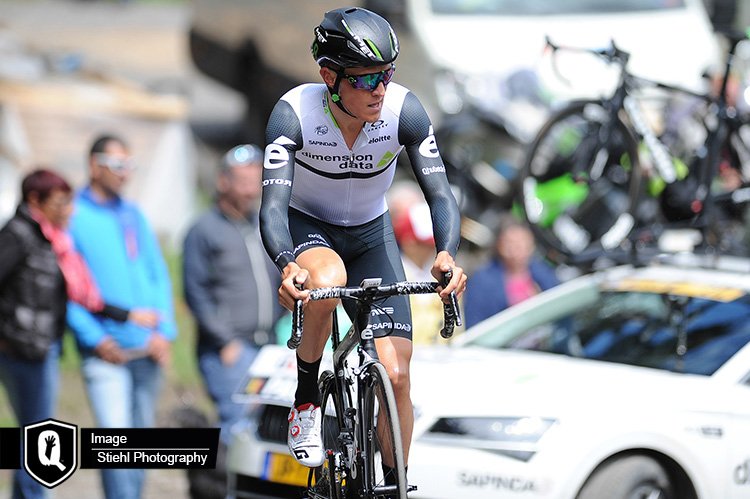 Serge Pauwels: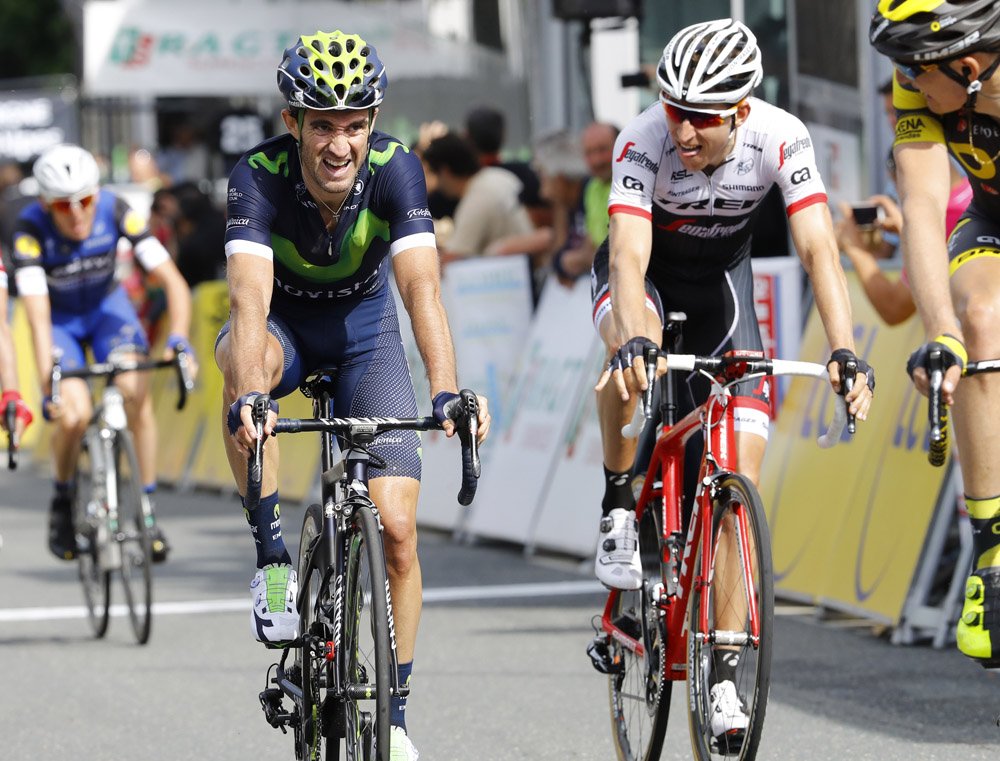 "On the second last climb I felt very good. Edvald told me he was not feeling so good anymore and that I could do my own race. I took my chance once Daniel was caught. I felt very strong but it was difficult in the last kilometer as the peloton was getting very close. I tried everything I could. I am happy with my form and the result, although it is a missed chance."
Bauke Mollema:
"The whole day the speed was high in the peloton. It was not a real uphill finish – the climb was not so hard – and in the end, there was still a fairly big group. I just tried to sprint to a good result, and it was a nice surprise for me that I still had some explosiveness left after a hard day like this.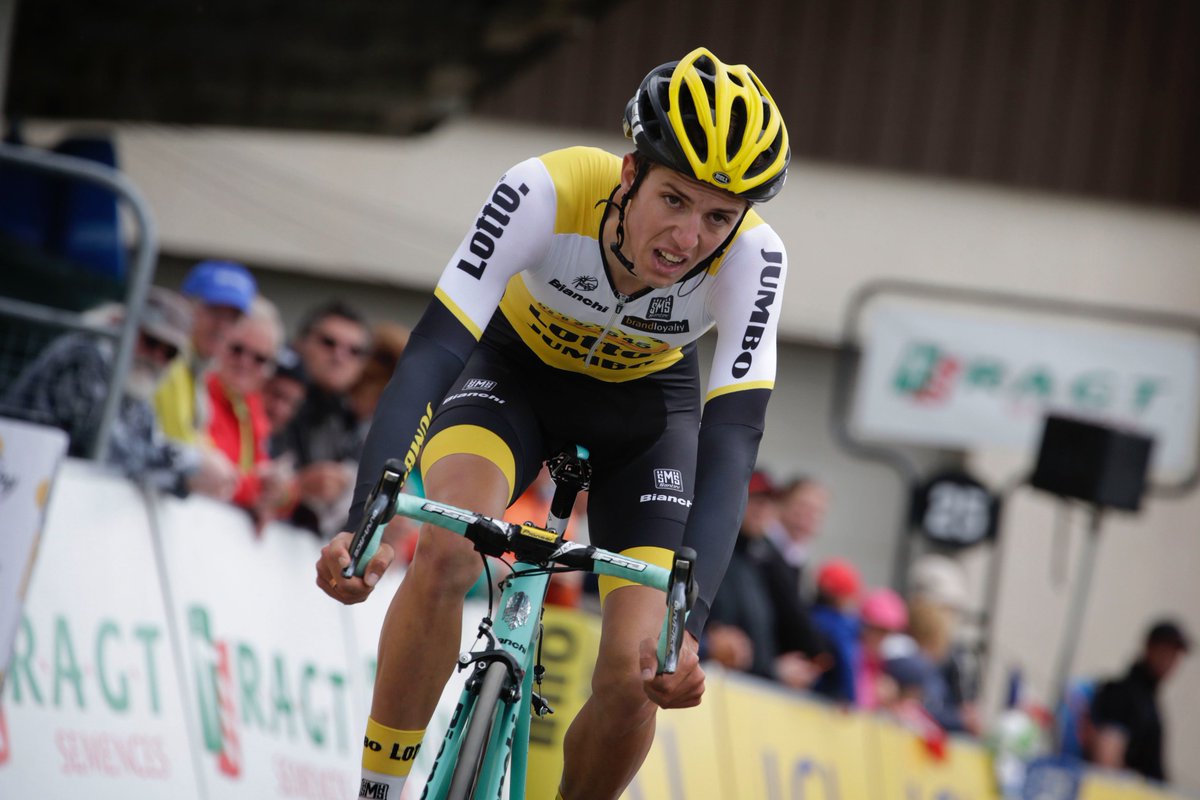 I like this kind of finish, and all the guys did a lot to help me. Markel (Irizar) and Edward (Theuns) protected me on the flats, and Ryder helped me in the final kilometer to move up. All in all, it was a good day for us. But still there are a lot of riders close to me and the last three days will be the decisive ones."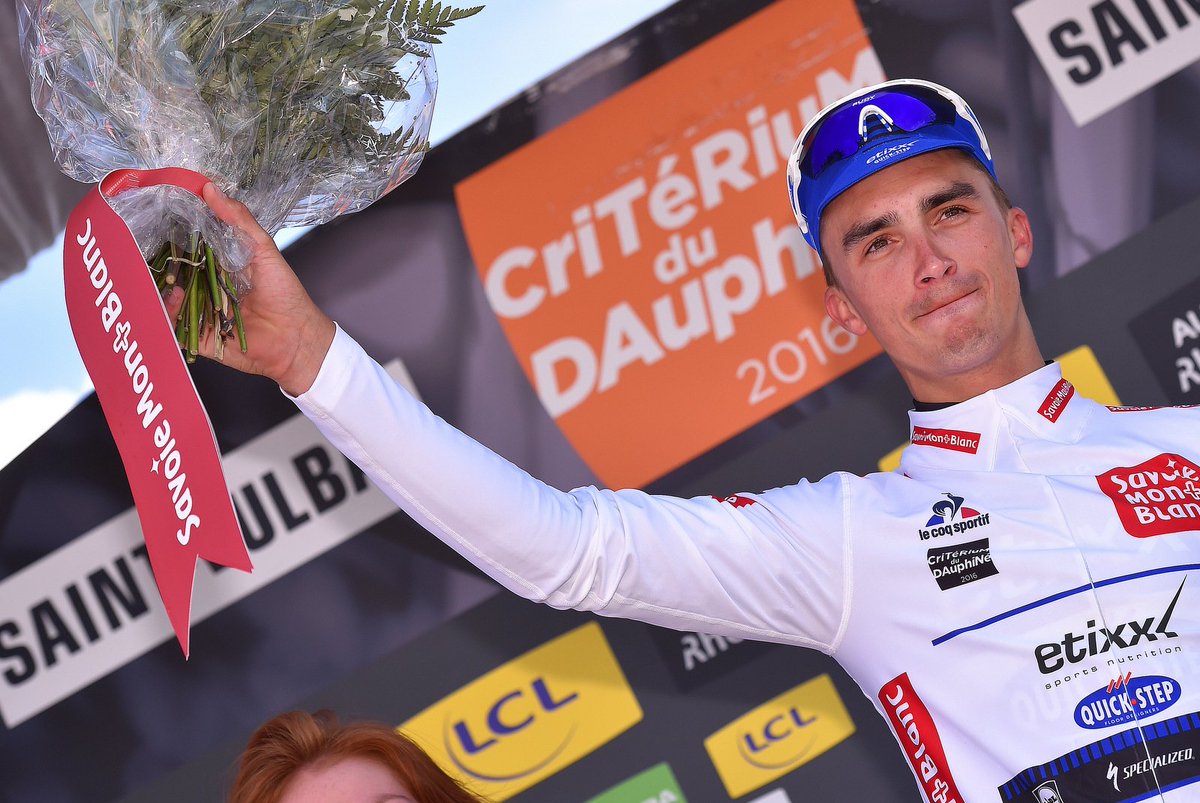 Julian Alaphilippe: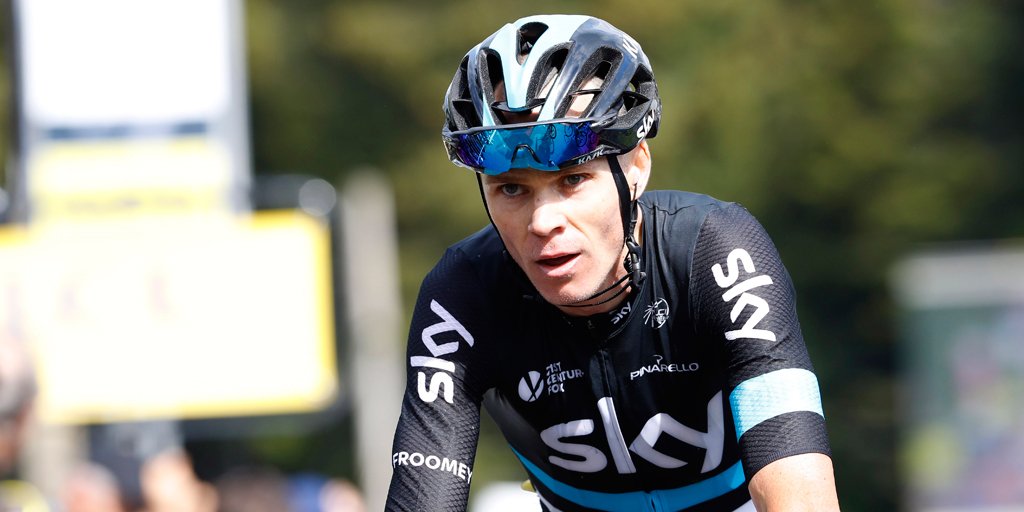 "There was a crash of Romain Bardet with around one kilometer to go and both of us got caught behind, so had to brake and then chase hard to return to the front. That was a really big effort, which meant we couldn't contest the sprint, but we are keen to try again this week. What matters is that we showed we are a good and strong team, commited to take the responsibility in the peloton and go after the break so we can have a shot at victory."
Alexis Vuillermoz: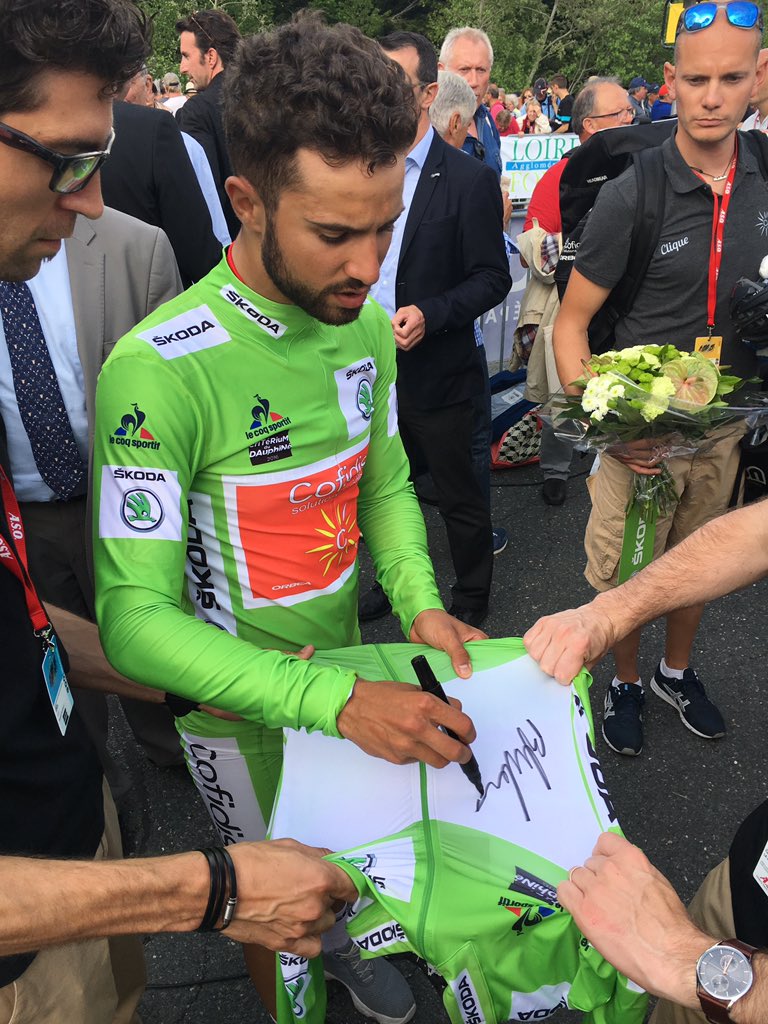 "After a good race and good feelings the bad luck hit with a new crash in the finale when I was aiming to the stage victory. Abrasions again and 2 stiches but moreover rage because once again I pass by, can't leave a mark. I'll fight against everything to change this luck!"
Alberto Contador:
"It's always nice having the yellow jersey but our main goal here is to build our form for the Tour de France. However, it would always be better to have it on the last day rather than now. Today was a very fast day, with other teams interested in working for the stage win, which allowed me to keep the leader's jersey. It was another training day."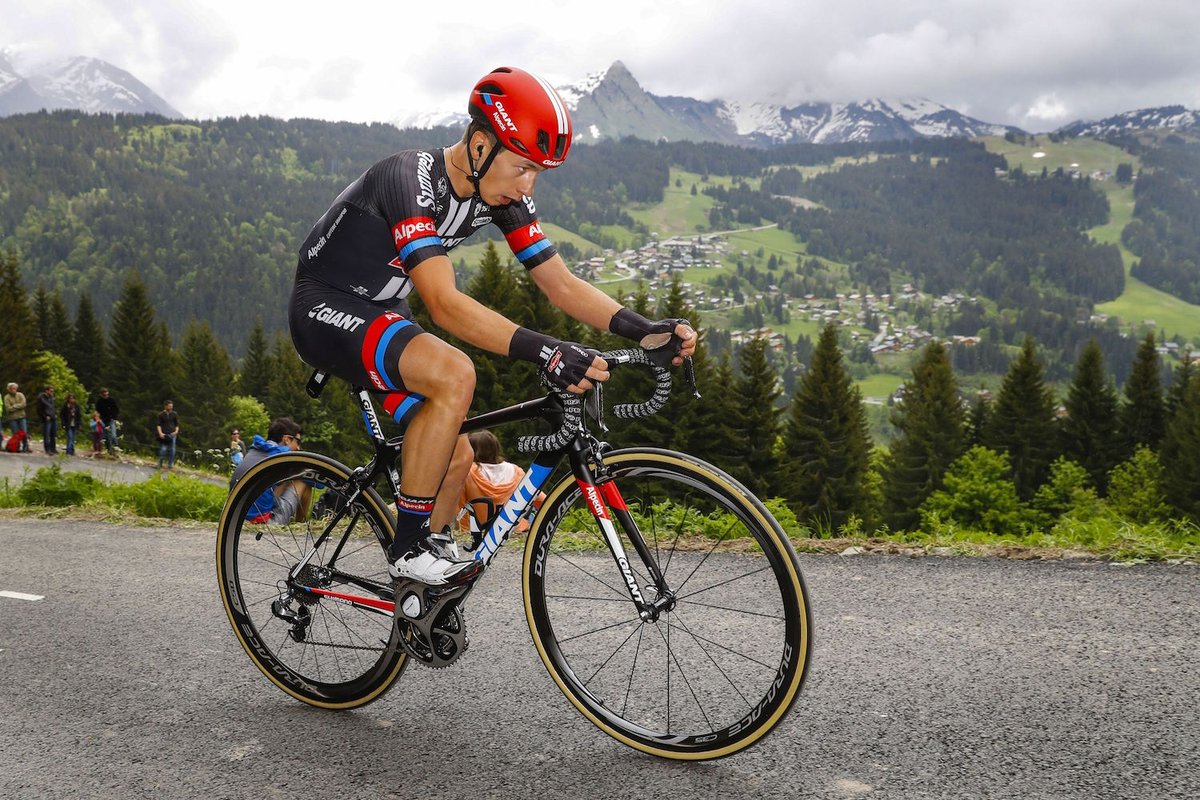 RESULTS
Stage
1 Herrada
2 Gallopin + 2''
3 Pauwels
4 Jeandesboz
5 Moreno
6 Mollema
7 Van Avermaet
8 Froome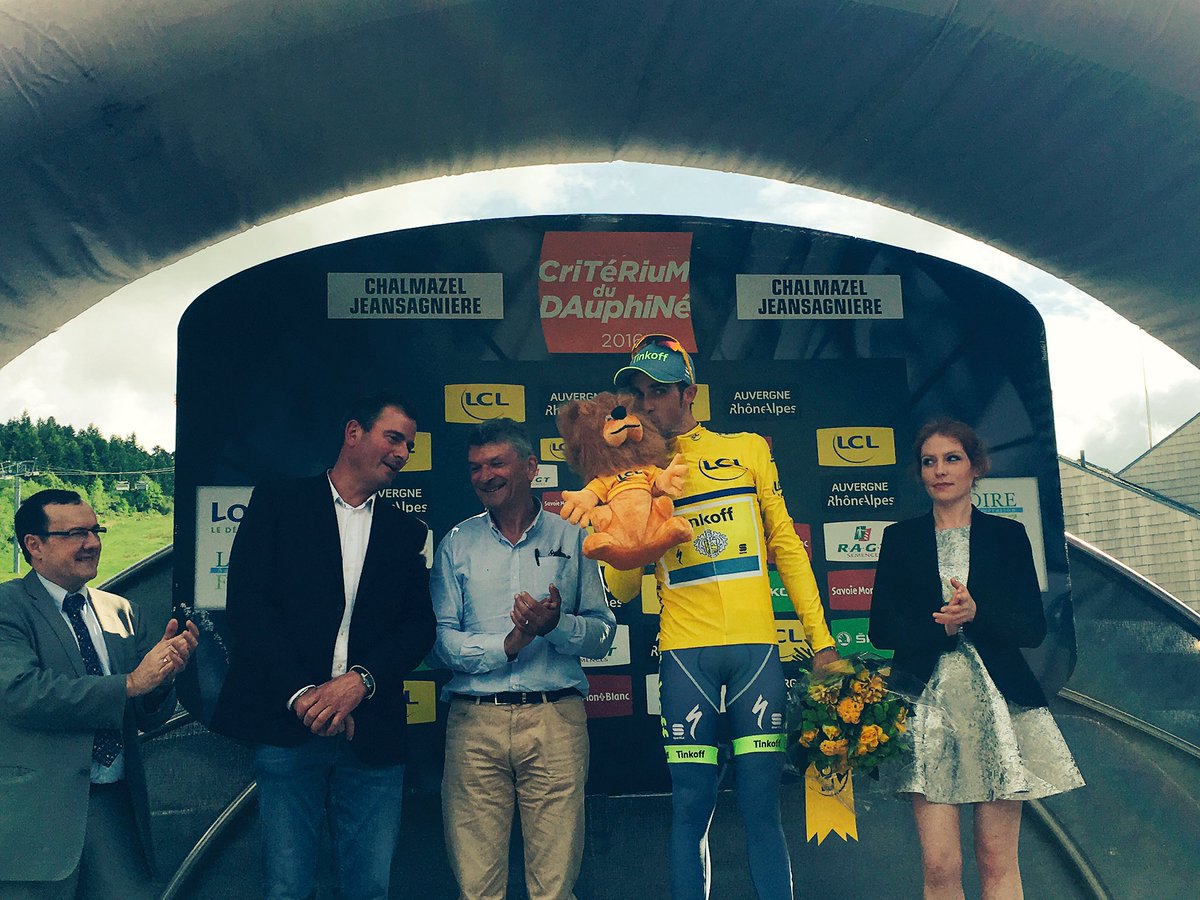 9 Conti
10 Rodriguez.
GC
1 Contador
2 Porte +6
3 Froome +9
4 Martin +17
5 Herrada +23
6 Alaphilippe +24
7 Yates +31
8 Rosa +37
9 Navarro +43
10 Mollema +44
Jerseys
Yellow: Alberto Contador
Polka: Alberto Contador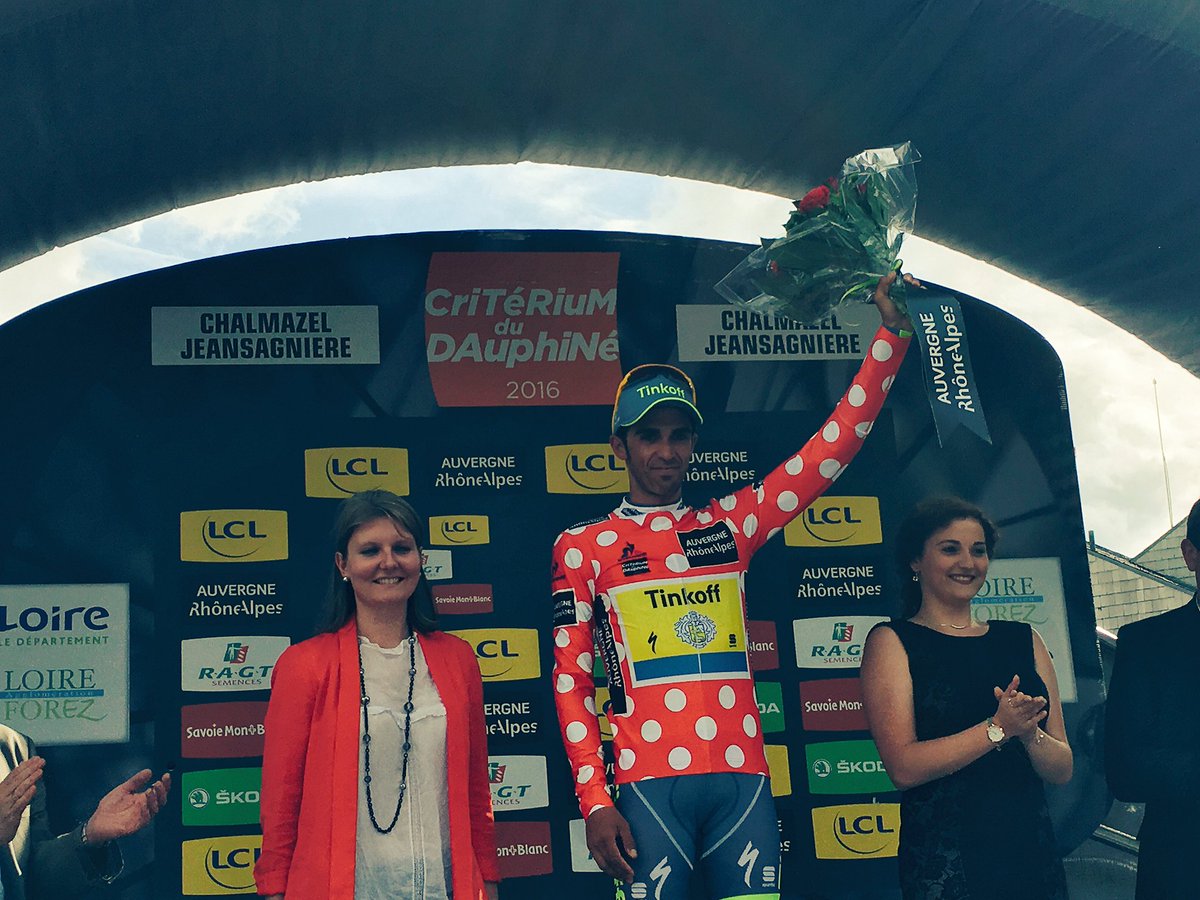 Green: Nacer Bouhanni
White: Julian Alaphilippe