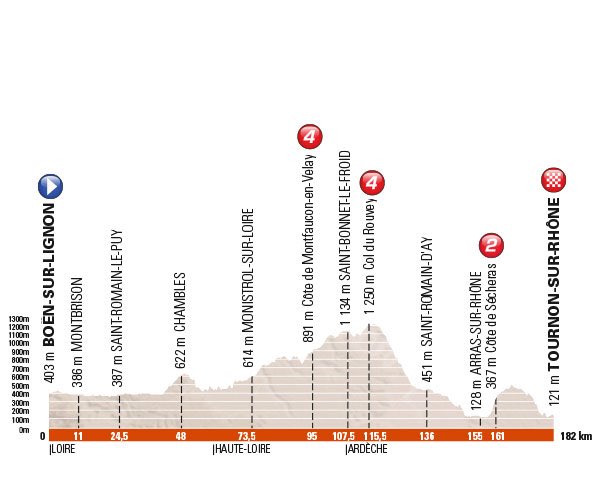 Wavy but mild. Stahe 3 is off and 126 km to go there is a qualified break-away including

Terpstra, De Gendt and Claeys.

Their gap is 4'40".

Katusha and Cofidis

are leading the chase for their sprinters. 97 km to go the gap is now 2'30".

Trepstra is 1st at 1st KOM

. 76.5 km to go the gap is 1'45".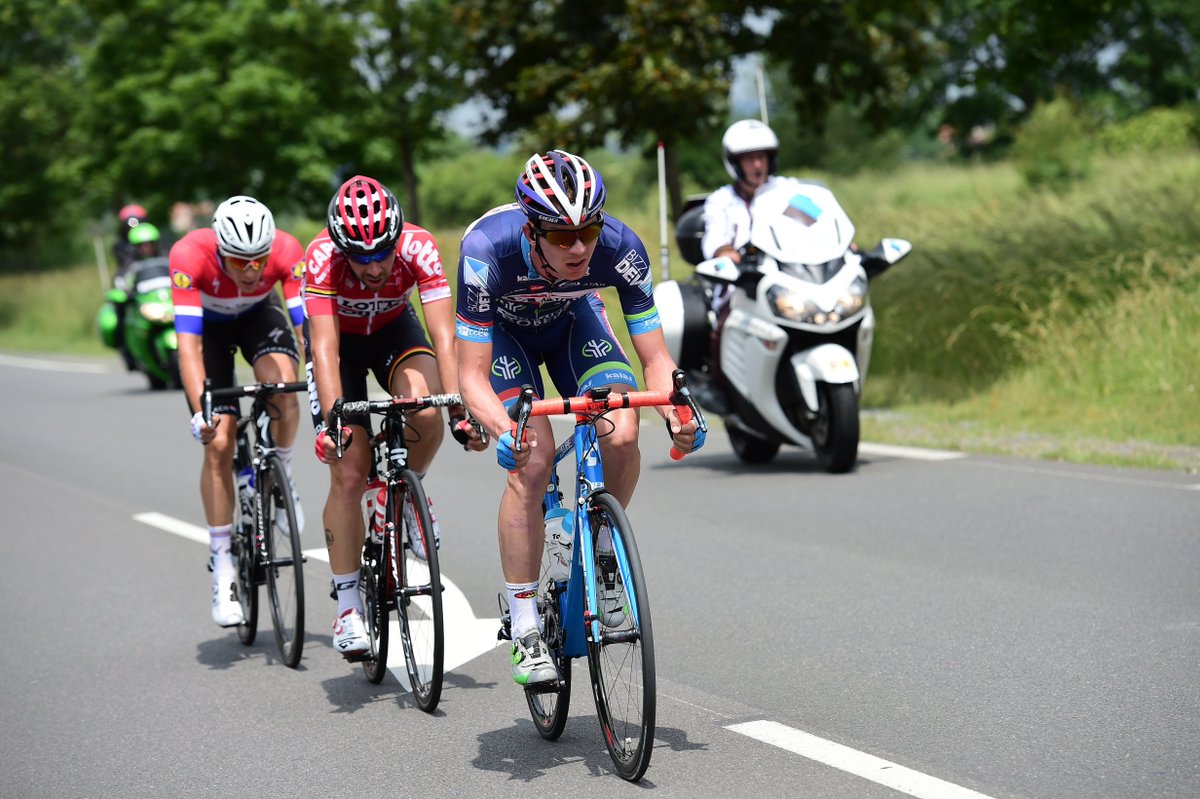 Quemeneur and Gautier

try to bridge. 66 km to go Gautier and Quemeneur

join

Terpstra, De Gendt and Claeys. The peloton is at 1'20".

Col du Rouvey

, 2nd KOM of the day:

De Gendt is 1st

.

Terpstra goes solo.

He's in the descent Gautier and De Gendt are at 20", the peloton at 1'26". 49 km to go.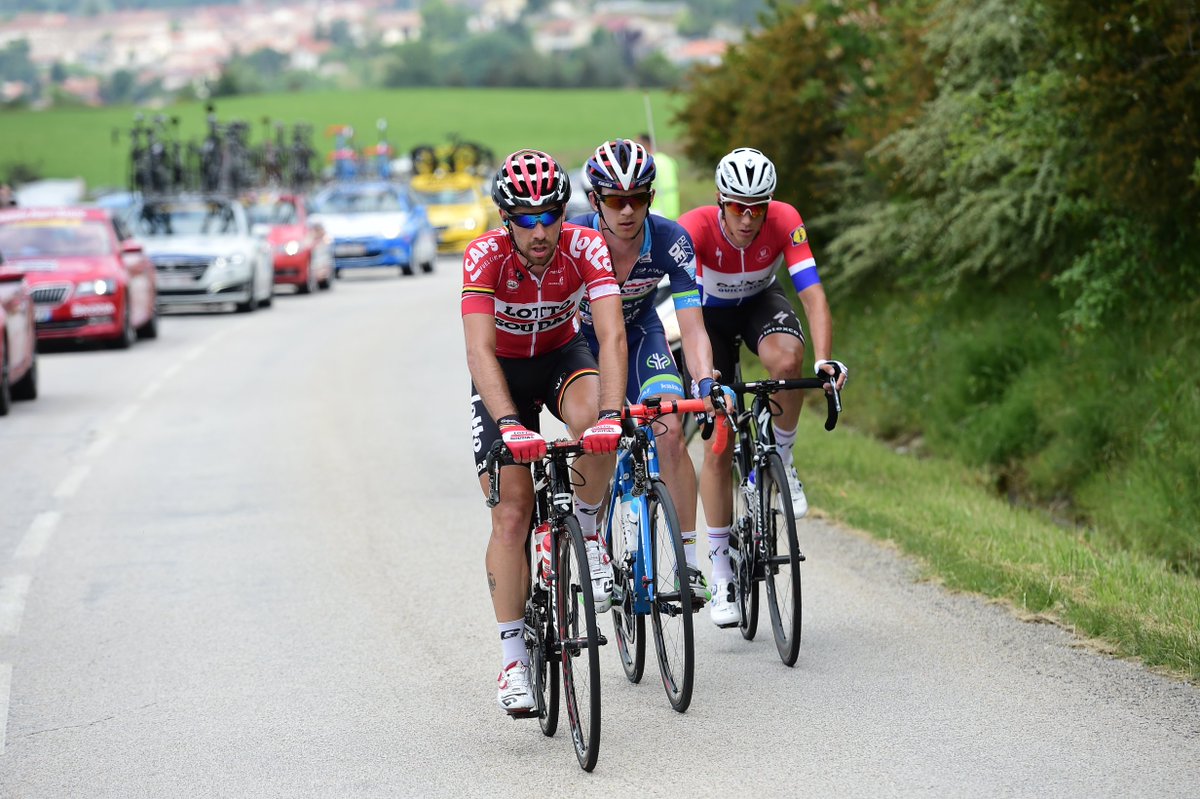 40 km to go

Quémeneur is back in the peloton. De Gendt, Claeys and Gautier catch Terpstra.

The gap is 1'35". 36 km to go the peloton is at 46". The race is approaching the

Côte de Sécheras

. 25 km to go

the break-away is caught

but Terpstra is in front and pulling,

Alaphilippe

on his wheel. This is

a serious climb

: 2.9-km long, 8.2% average, 14%. maximum.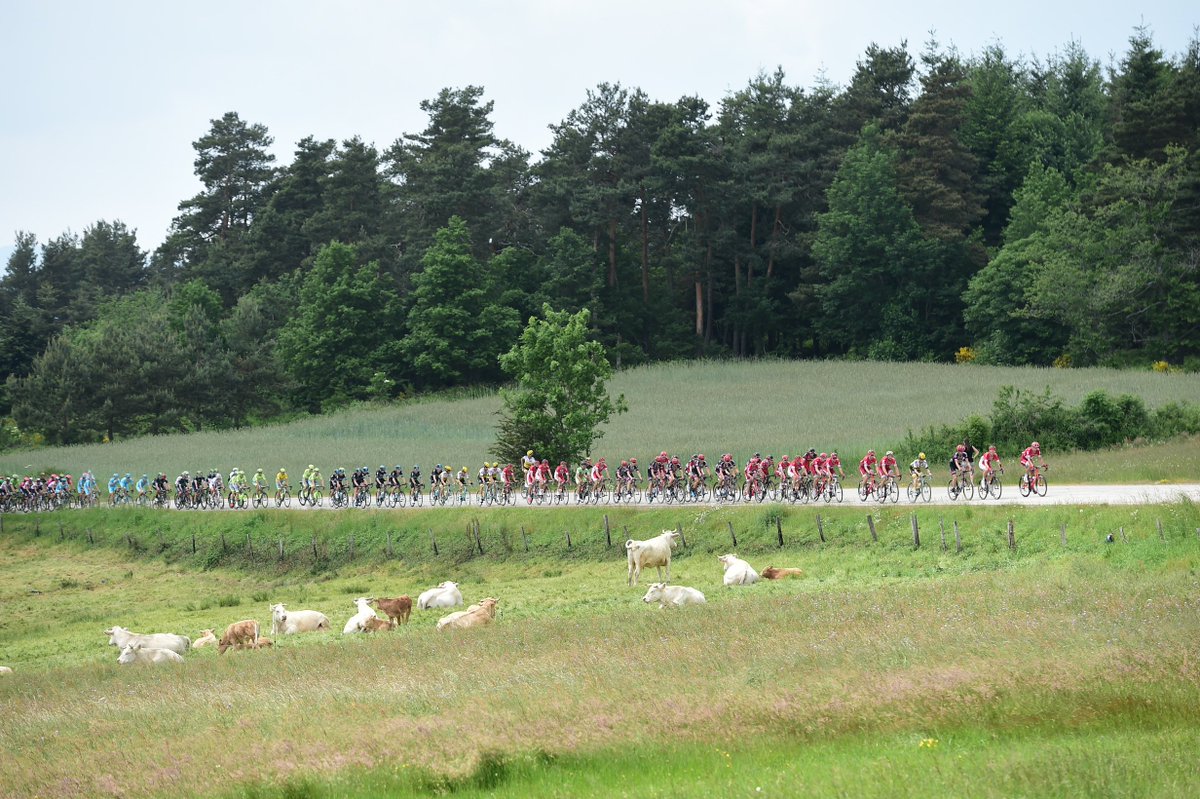 Tony Martin attacks. Grmay and Rolland follow.

Behind Michal Kwiatkowski loses contact. 20 km to go Tony Martin has got a 20'' advantage.

Fabio Aru

attacks and joins the chasers. LL

Sanchez

attacks to and joins. Landa and De Clercq follow. Sanchez goes solo and bridge to Tony Martin.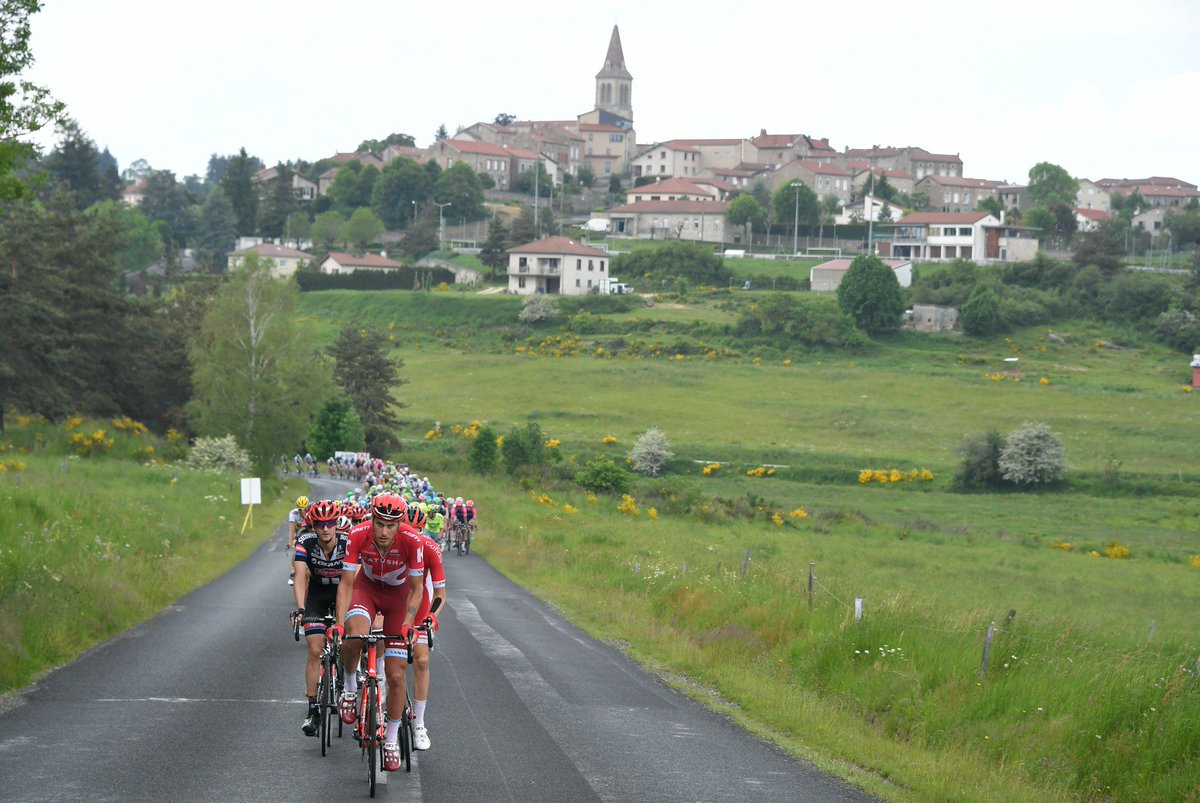 A new break-away forms

as

Rolland, Grmany, Aru, Landa, Yates, Morabito, De Clercq

and

LL Sanchez

has joined

Tony Martin.

13 km to go the peloton is compact behind

Fabio Aru

who went

solo.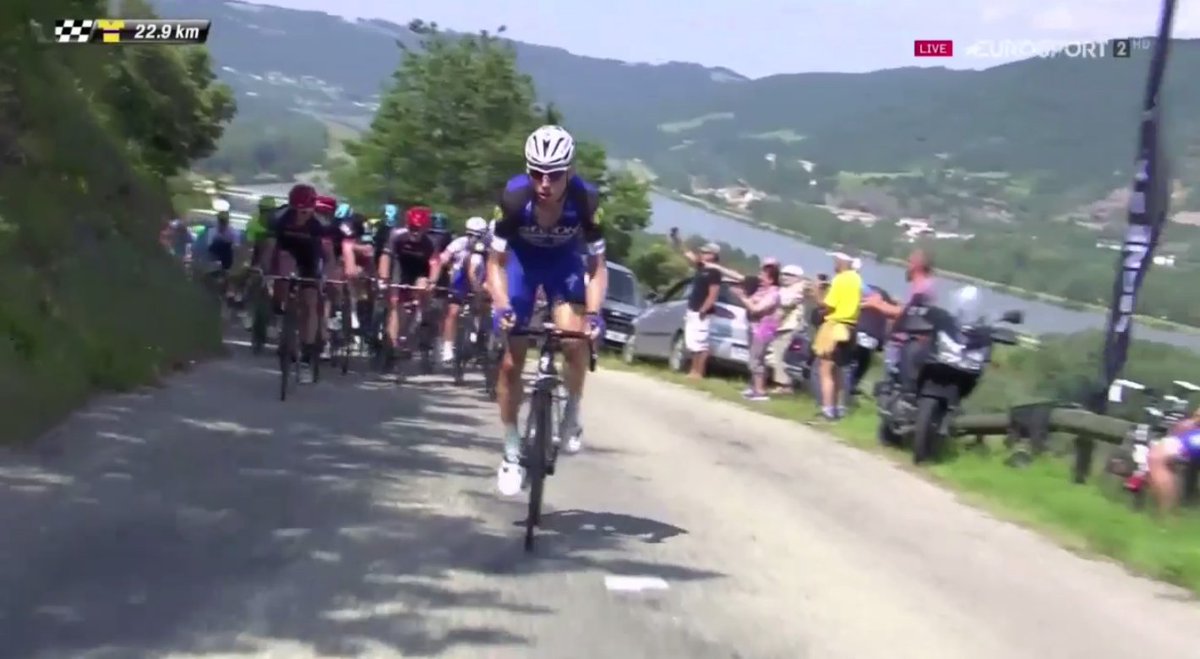 11 km to go Aru has 7". Descent. Aru is flying. In a bent

Tony Martin crashes

, nothing serious but the peloton slows down and the gap is up to 10''. A mechanical problem for Contador. swapped bikes with Kreuziger. he's back chasing. 1 km to go Fabio Aru has got 14''. Contador is back in the peloton.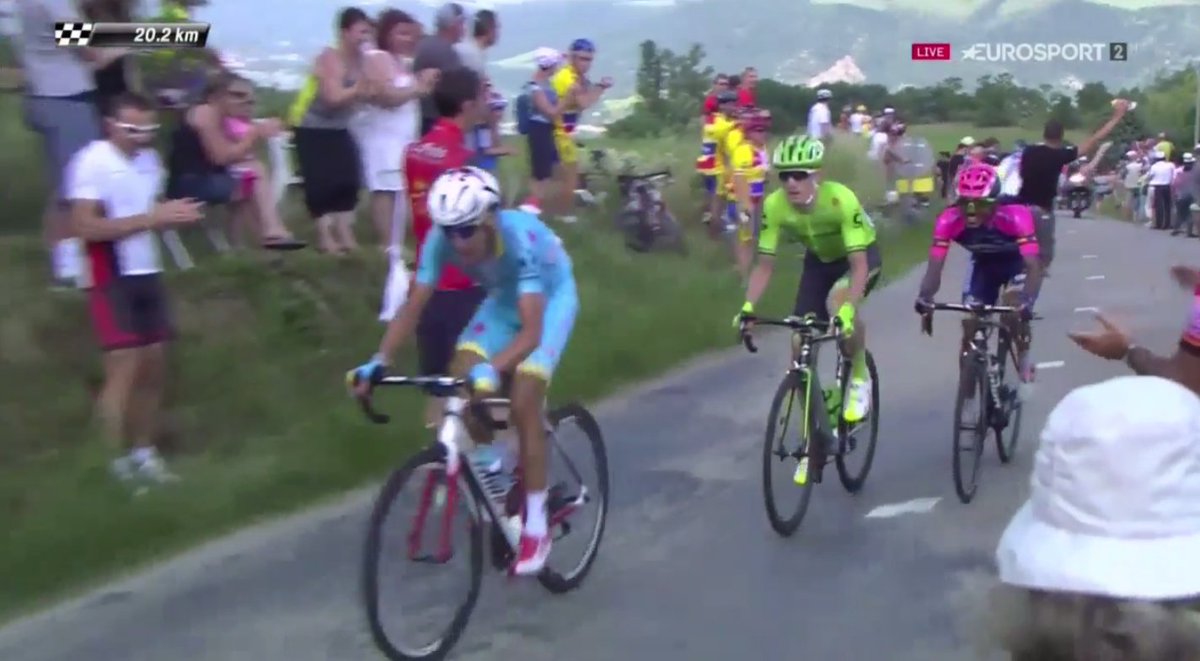 Fabio Aru keeps turning to check the gap, understands it's possible and gives it all. It's done: he won with a gap!
Fabio Aru:
"I tried my luck on the climb, and then I decided to push on as hard as I could on the descent but I never imagined it would end up like this.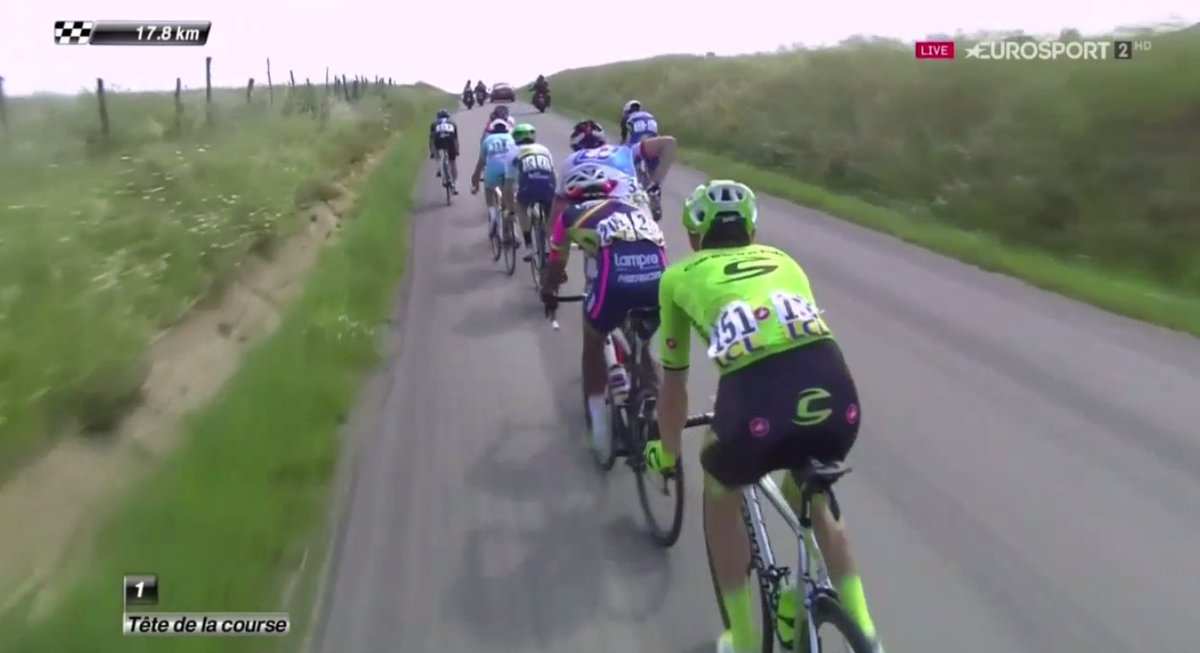 The Tour is the main objective of this year and I'm looking to prepare for it as best I can. The Dauphiné is a very important part of that, and then afterwards I'll be in the mountains again in Sestriere.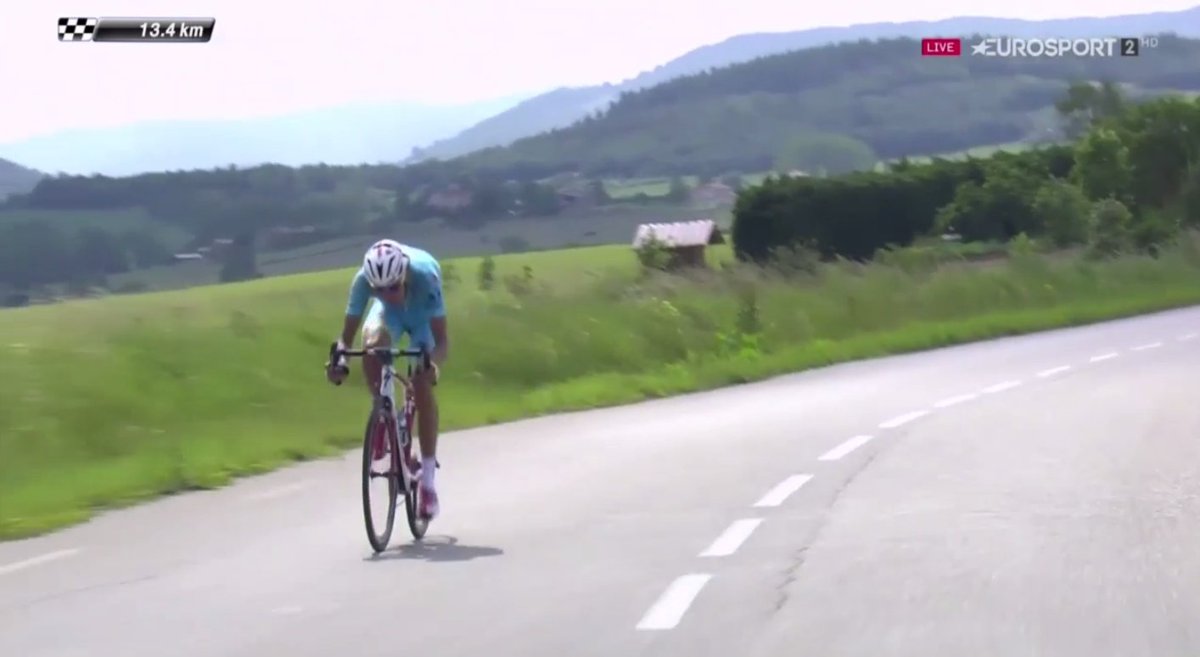 It will be my first Tour so I'd prefer to keep my feet on the ground. Obviously it's a race that fascinates me a lot. I'm very curious to see what it will be like.
There'll be two of us, Vincenzo and me. We'll be looking to do really well, we've got a very strong team. It's better to have a rider like that on your team than in another."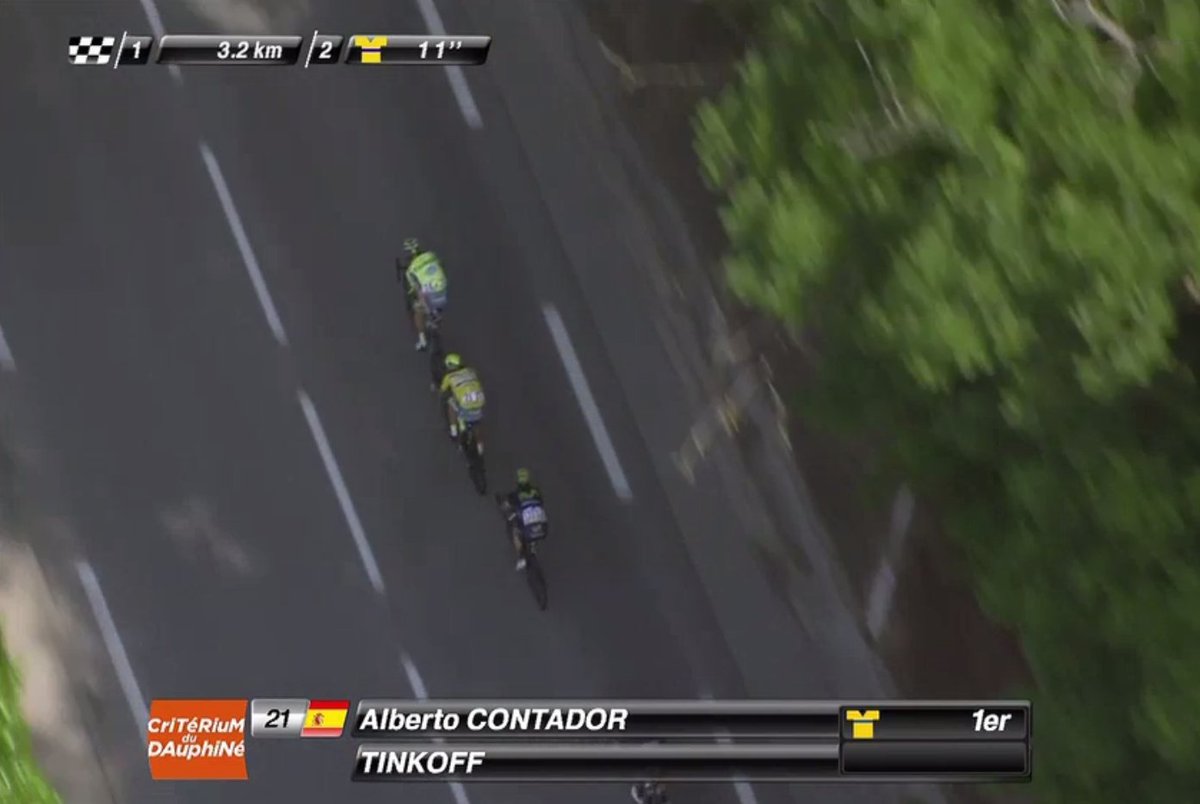 Niccolò Bonifazio: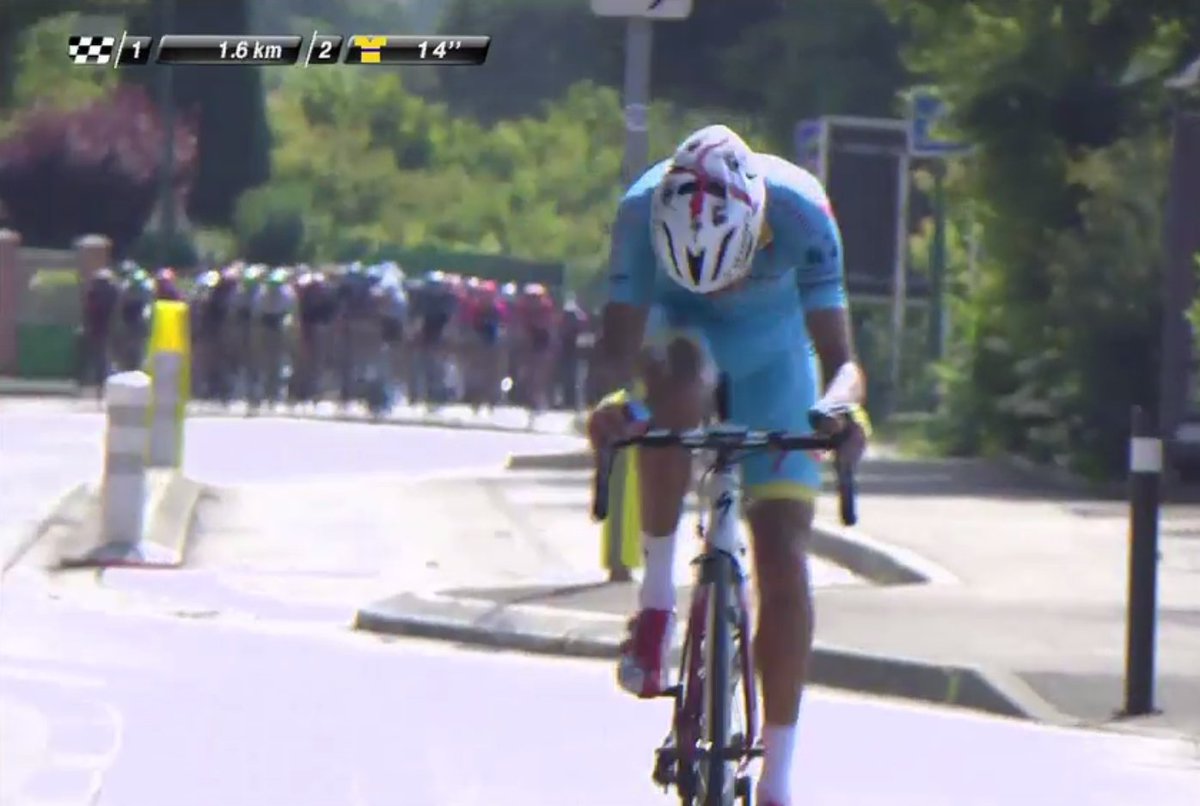 "The race was very hard today; all day the pace was very high. In the final climb, I managed to stay with the first group; I focused on staying with Kristoff, but unfortunately Aru had already gone on the climb, and we were not able to close the gap.
In the sprint I followed Kristoff as well, but he is really, really fast and I could not come around him. But I am happy with my result. I felt good on the climb, and I had good legs."
Edvald Boasson Hagen: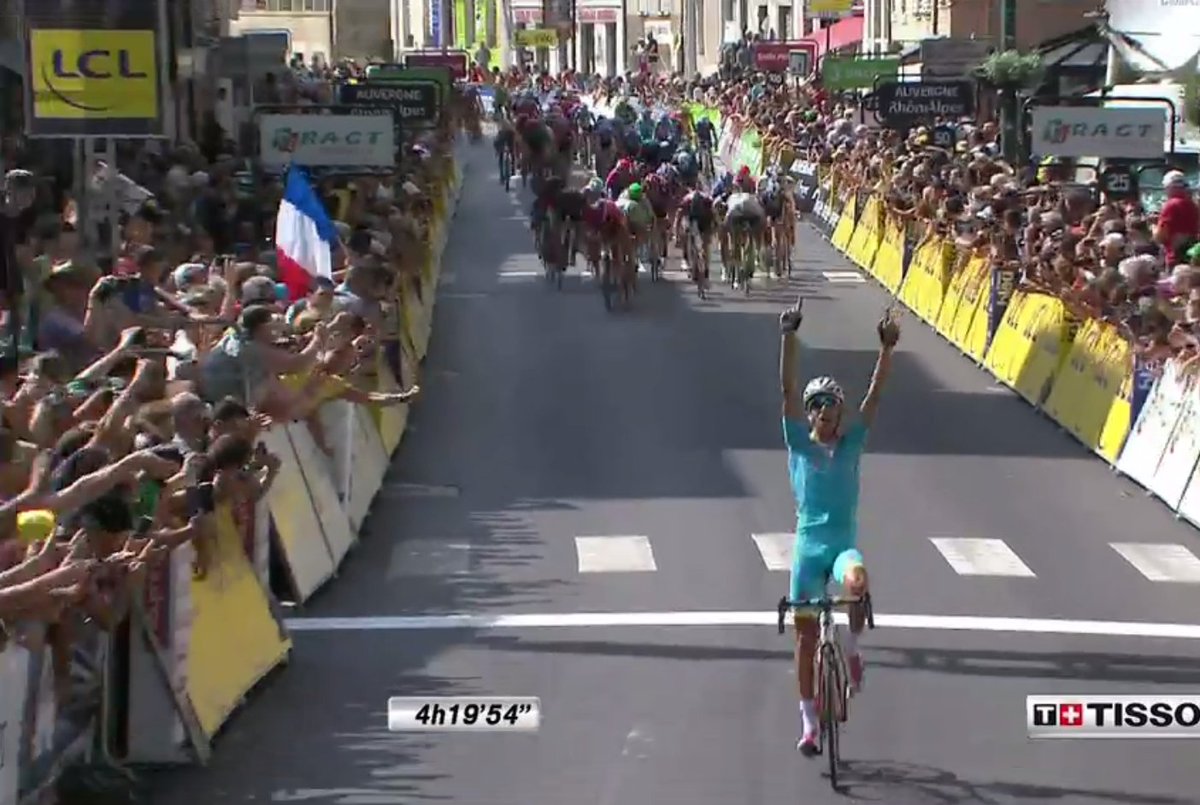 "It was a fast day and I was feeling really good today. Omar Fraile kept me in a good position and also the rest of the guys too, particularly into the last important climb. I was in a good position all the way but unfortunately I was behind a small crash and had to brake. I lost a lot of position there and had to chase to get back into the sprint. In the sprint I was feeling quite good but I had to spend too much energy in the final so I didn't get all the way up. Aru also stayed away, so it was a pity today but otherwise a nice day."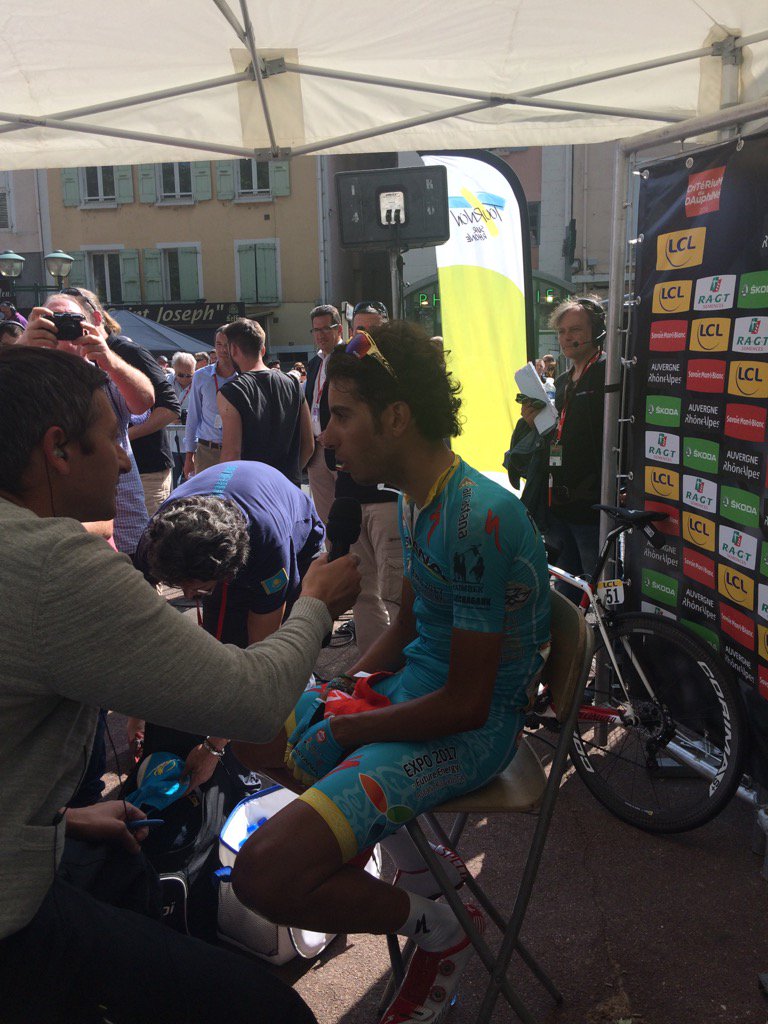 Richie Porte:
"It was a hard day. Everyone sort of thought that it wasn't going to be but in the end it was probably harder than yesterday, in a different way. It was just tough all day. It was a hectic finish in the last 30 kilometers. It looked quite straight forward on paper but the sprinters had other ideas. I don't expect it to be any easier tomorrow, I honestly don't think there's a single easy day at this race."
Alberto Contador:
"The bike change happened very quickly. At first I didn't want to change but the back wheel was broken and I had no choice.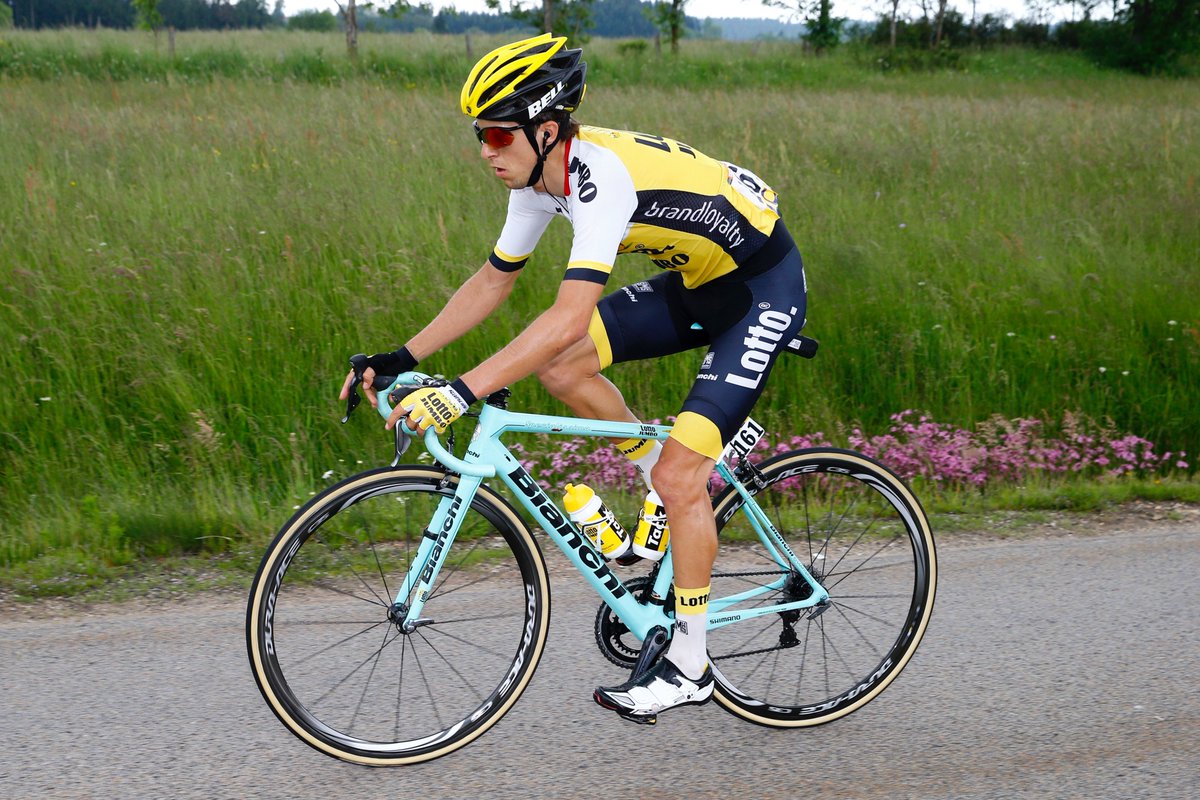 There was no panic and I was quickly back in the bunch. Also there's not as much pressure here as there is in some races. If I had lost time today it would not have mattered that much.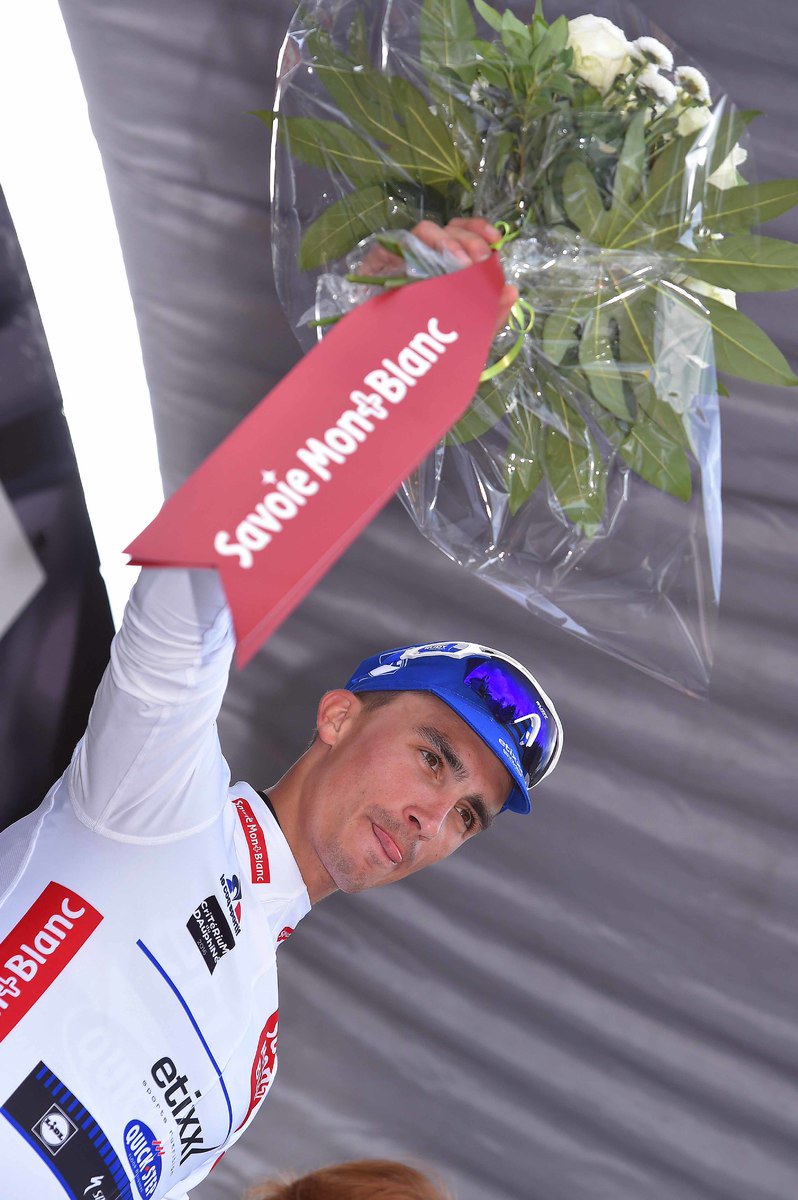 Of course Aru is candidate for the Tour de France. He knows how to win a Grand Tour, having won the Vuelta last year and was very competitive at the Giro. He'll be a rider we have to watch at the Tour."
Alexander Kristoff:
"We really tried to close the gap but we ran out of energy and Aru rode really well. I was riding as fast as I could – I could not go any faster. In the sprint I felt like I had OK control so it is disappointing to not be able to win. I talked to Bouhanni about the last climb and he told me it was not so hard, so we wanted to close the gap and we did chase and control it, but Aru was just too strong in the end. We couldn't come closer to him in the descent even though we were on the limit. He was so fast and kept his advantage. I felt quite good today so it's a pity we could not win. It was somewhat disorganized in the peloton, but we were chasing with many guys so it was not for lack of trying. Aru is a good GC rider and I think we will see more of him in the future. We just couldn't catch him back".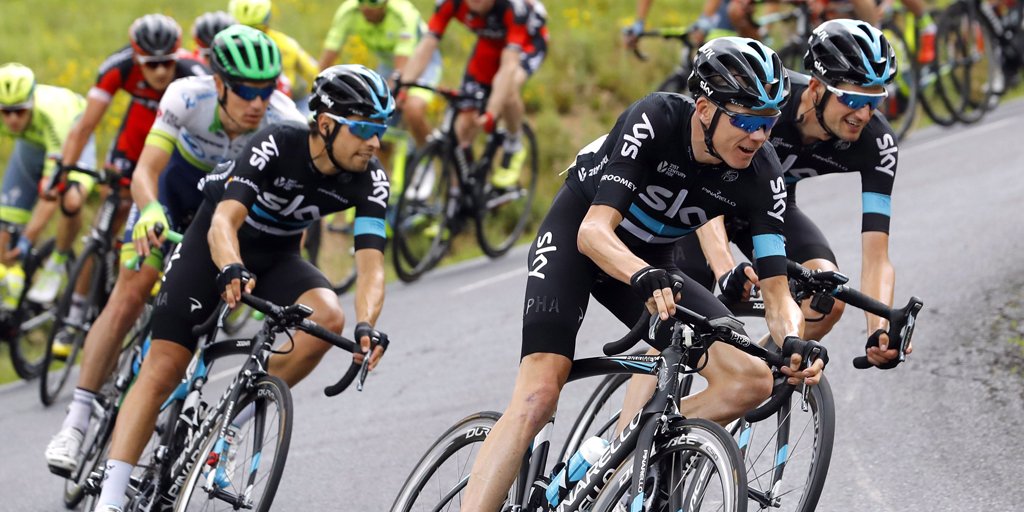 RESULTS
STAGE
1 Aru
2 Kristoff +2''
3 Bonifazio
4 Alaphilippe
5 Boasson Hagen
6 Bennett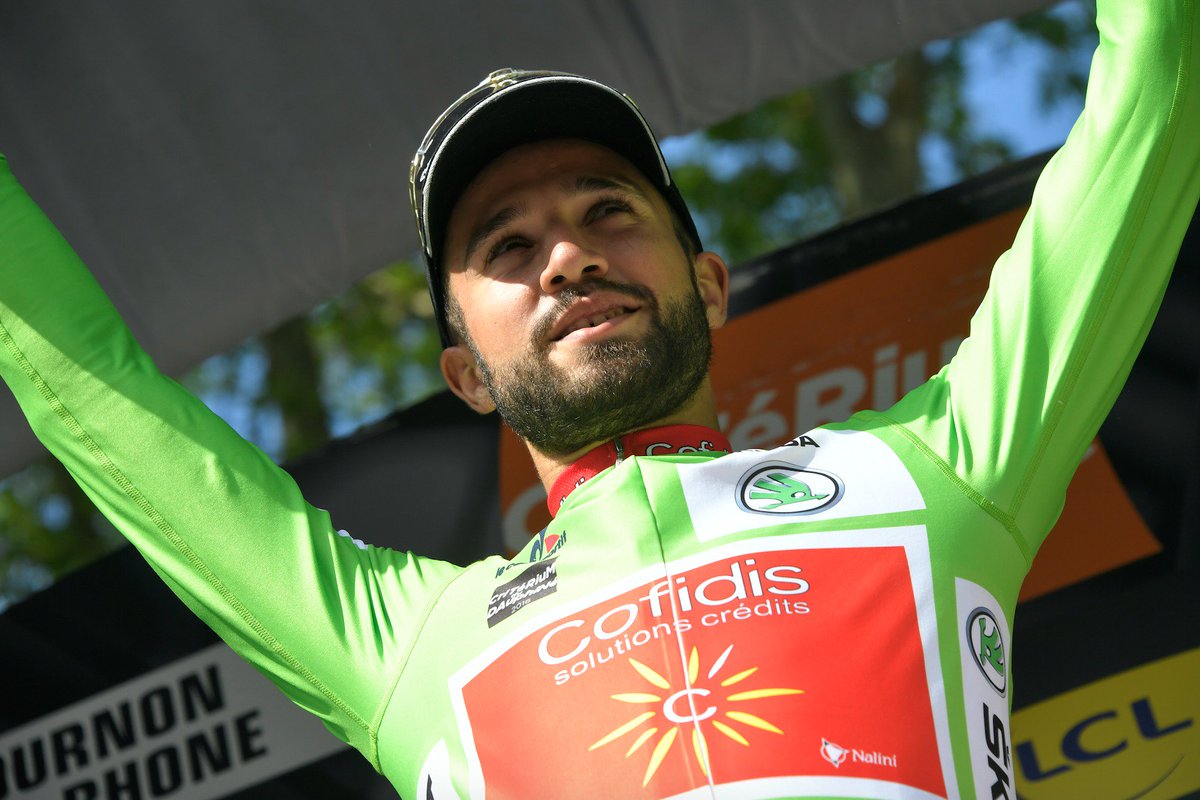 7 Impey
8 Bouhanni
Gasparotto
10 Vichot
GC
1 Contador
2 Porte +6
3 Froome +13
4 Martin +21
5 Alaphilippe +24
6 Herrada +27
7 Yates +31
8 Rosa +37
9 Navarro +43
10 Mollema +48
JERSEYS
Yellow: Alberto Contador
Polka: Alberto Contador
Yellow: Julian Alaphilippe
Green: Nacer Bouhanni