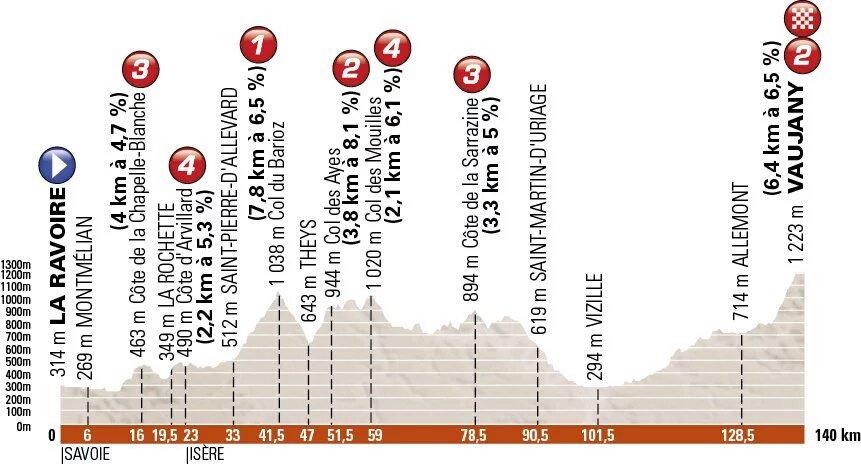 7 categorised climbs in 140 km.

That's it. Many attacks still no break-away. Grmay is 1st on the

C

ôte de la Chapelle-Blanche

(km 16).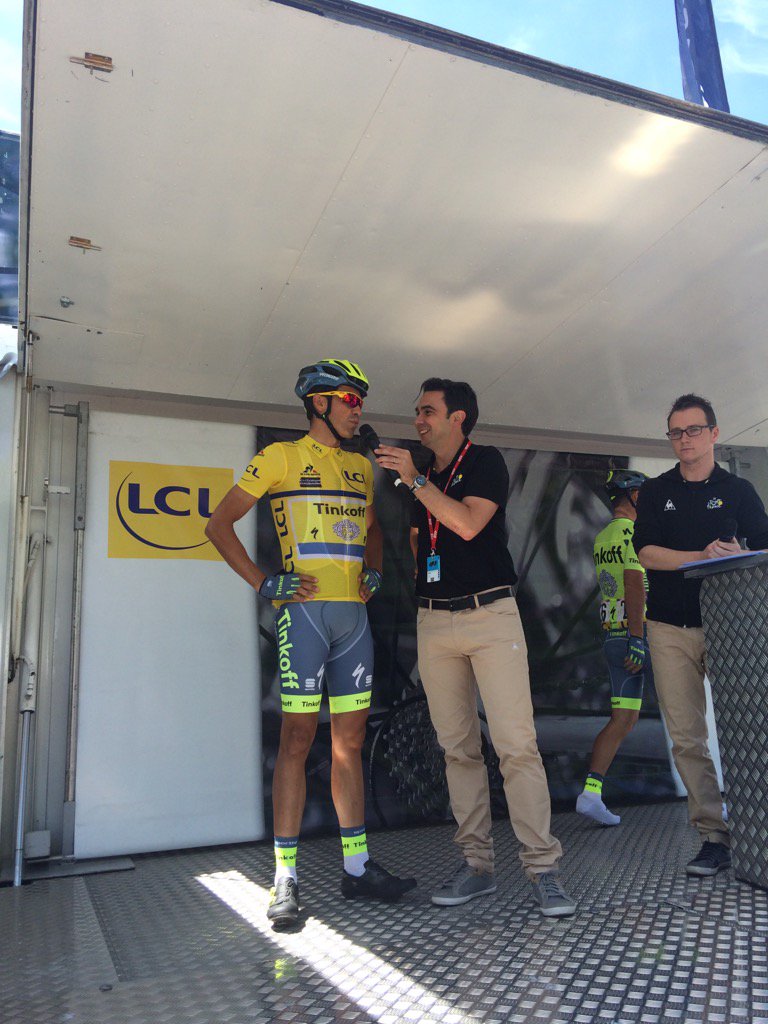 Côte d'Arvillard

(km 23): Tsgabu

Grmay

, Thomas

Voeckler

and Alexis

Vuillermoz

got a gap.

Chevrier

joins.

Col du Barrioz

: 1st cat. climb After 36 km four riders have 30" on 26 chasers. The peloton is another 30" back.

Chasers join and a new break forms

including 25 riders: Poels, Van Avermaet, Kiserlovski, Kreuziger, Morabito, Reichenbach, Tiralongo, Bakelants, Gautier, Vuillermoz, Keukeleire, Marczynski, Boasson Hagen, Cummings, Teklehaimanot, Hesjedal, Pedrero, Voeckler, Slagter, Coppel, Thurau, Voss, Grmay and Pibernik.

Teklehaimanot

is 1st at the KOM and conquers - for now - the

Polka Dot Jersey

. Team Tinkoff is leading the chase but the break-away gained 1'.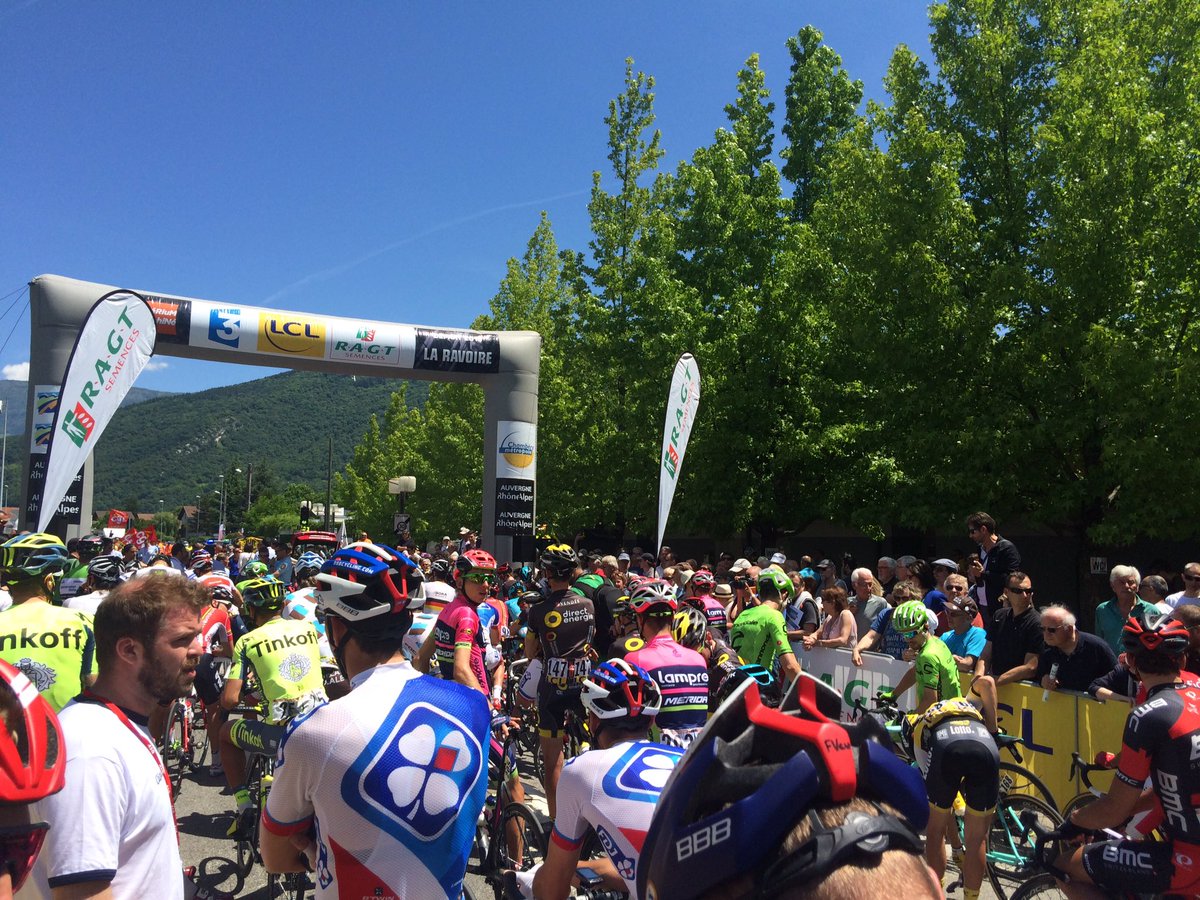 Oioi! Lotto-Saudal says "Kris

Boeckmans

had to

abandon

the race due to an allergic reaction to

a wasp sting

underneath his eye."

Col des Ayes

- 2nd cat. :

Teklehaimanot

is 1st again. After 62 km the gap is only 52". After 72 km

the break is caught and Grivko goes solo

.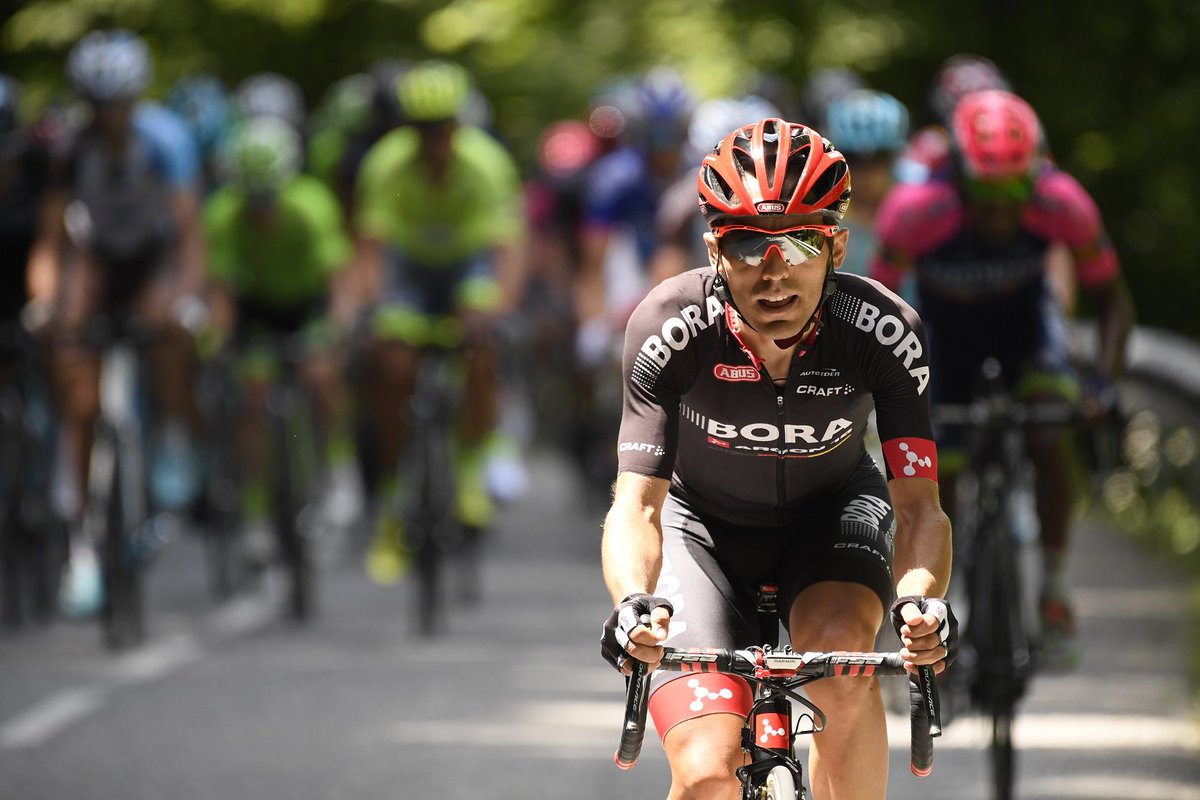 Enrico

Gasparotto

, Cyril

Gautier

, Bartosz

Huzarski

and Dayer

Quintana

bridged to Grivko. They have 2'40''.

The last climb is a 2nd cat

.: 6.4 km 6.5%. average. Bouhanni and Bonifazio abandoned. Many riders are dropped.

Gasparotto speeds up. D. Quintana follows, Gautier is dropped.

5 km to go Landa attacks

from the group.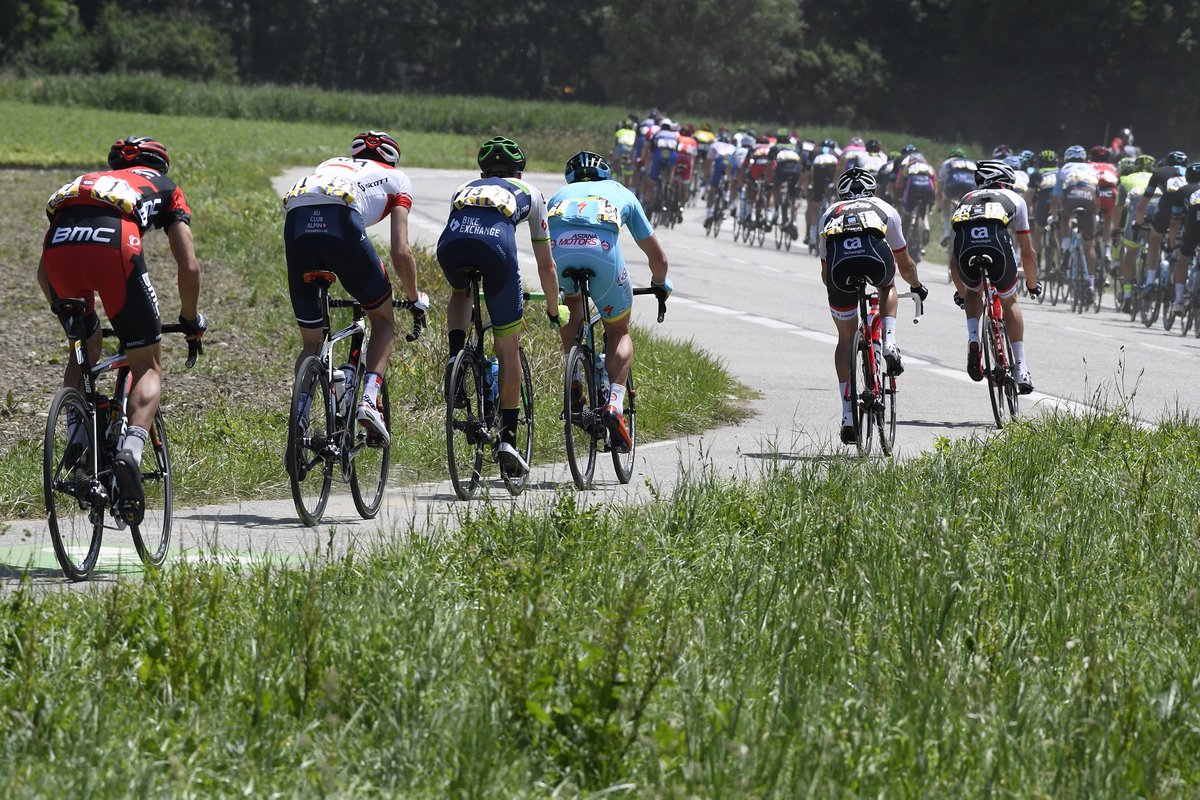 Bouasson Hagen is dropped. Landa joins Gautier. 4.5 km to go Gasparotto has 25". Landa catches D. Quintana. Aru is at the back.
3 km to go Landa joins Gasparotto but the front group is close.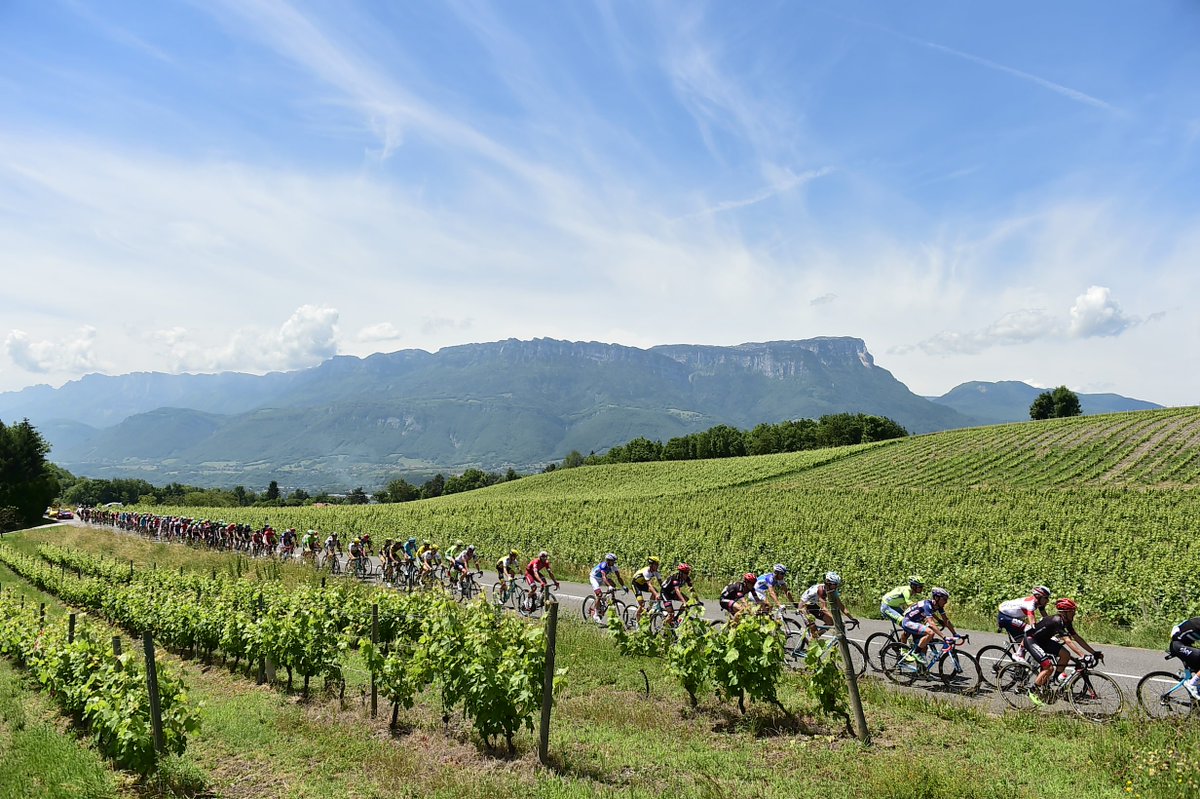 Landa drops Gasparotto who's back in the peloton.

Daniel Martin attaks and splits the group. Froome is dropped. Porte, Henao and Contador follow.

Froome

does all on his own and

is back

to the Martin's group.

Immediately he attacks

, Contador and Porte follows. They joins Landa. Chris Froome

goes solo. Porte resists, Contador is dropped.

D.Martin joins and the two are chasing together.

Yeates

also joins. Porte is collaborating with Froome.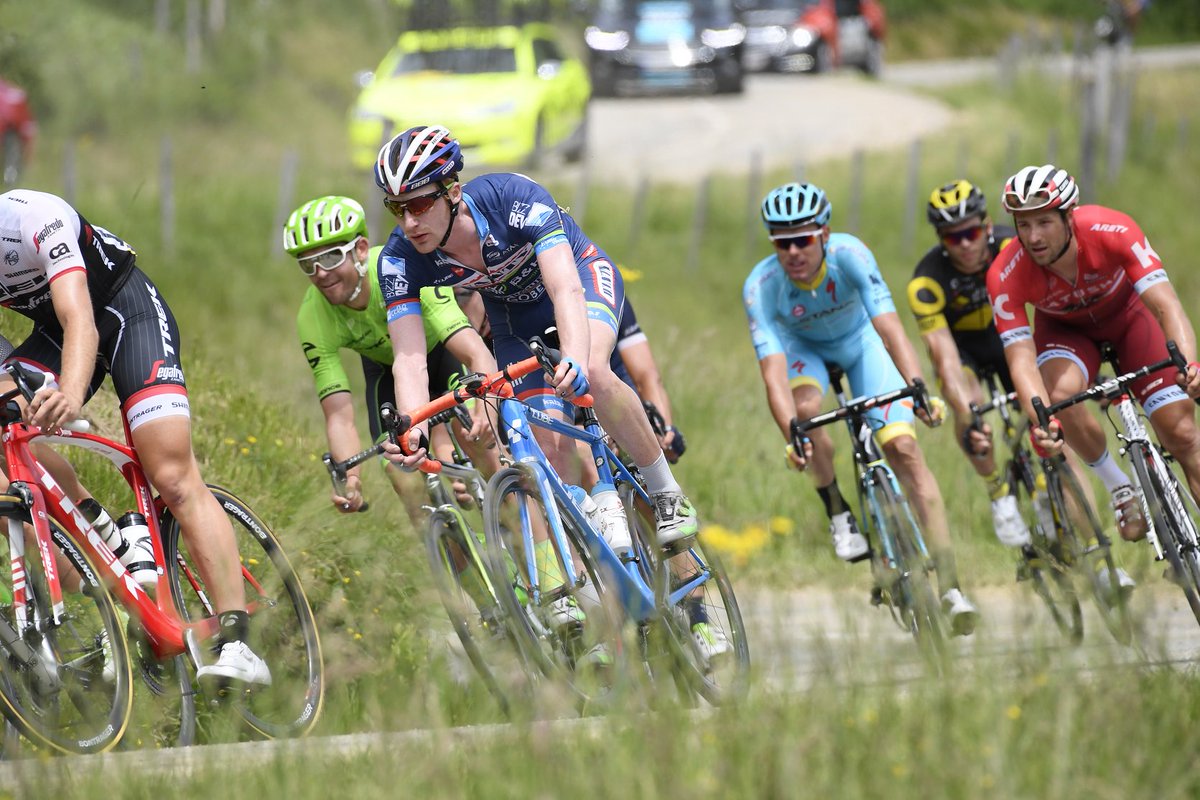 Last km! Froome takes the lead and crosses 1st the line.

WOW! Stage and jersey. Froome and Porte hold each other: team mates for years, now opponents, still friends. Contador lost 31''.
Chris Froome: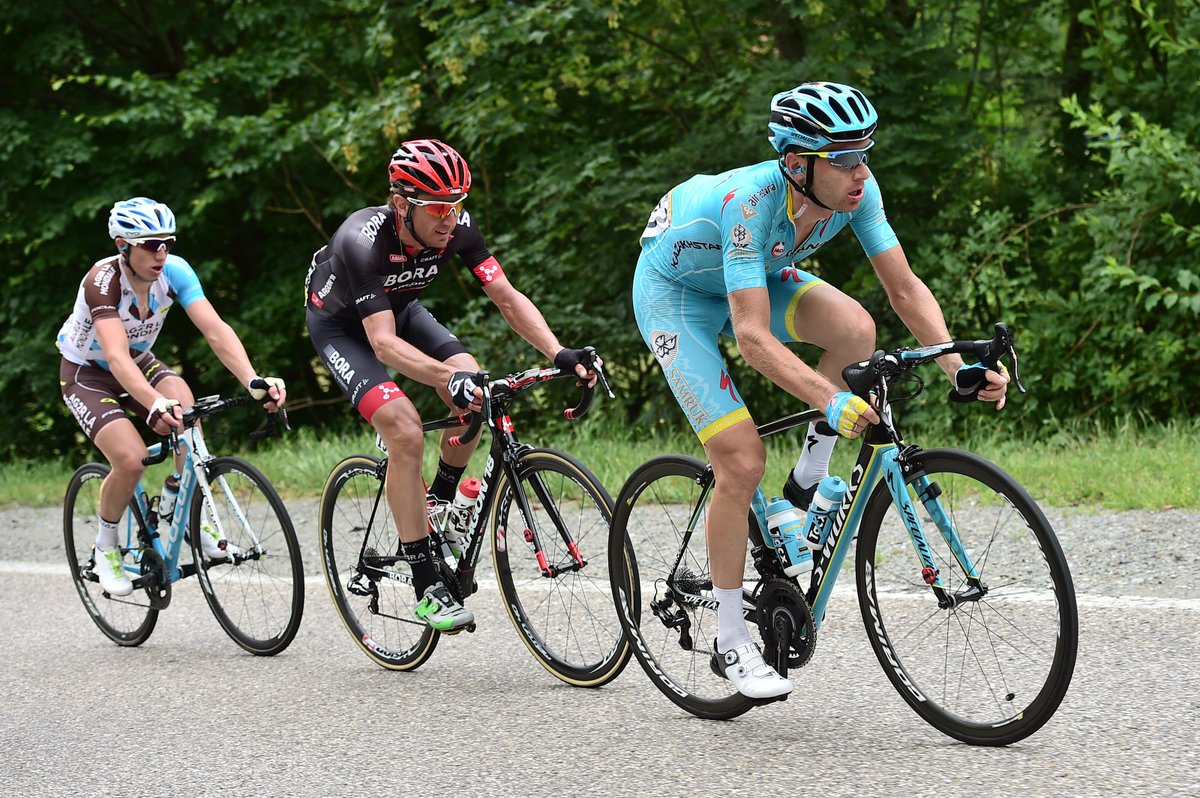 "It's an amazing feeling. It's always good to win a race before the Tour de France. The team rode very well day to take me to the final climb in the best position. They set it up perfectly for me. I didn't expect to gain time on Alberto Contador on such a short climb. I know from past experiences that he never gives up. We'll see what he's got tomorrow. There's still a hard stage to come tomorrow so I haven't won the Dauphiné yet."
Richie Porte: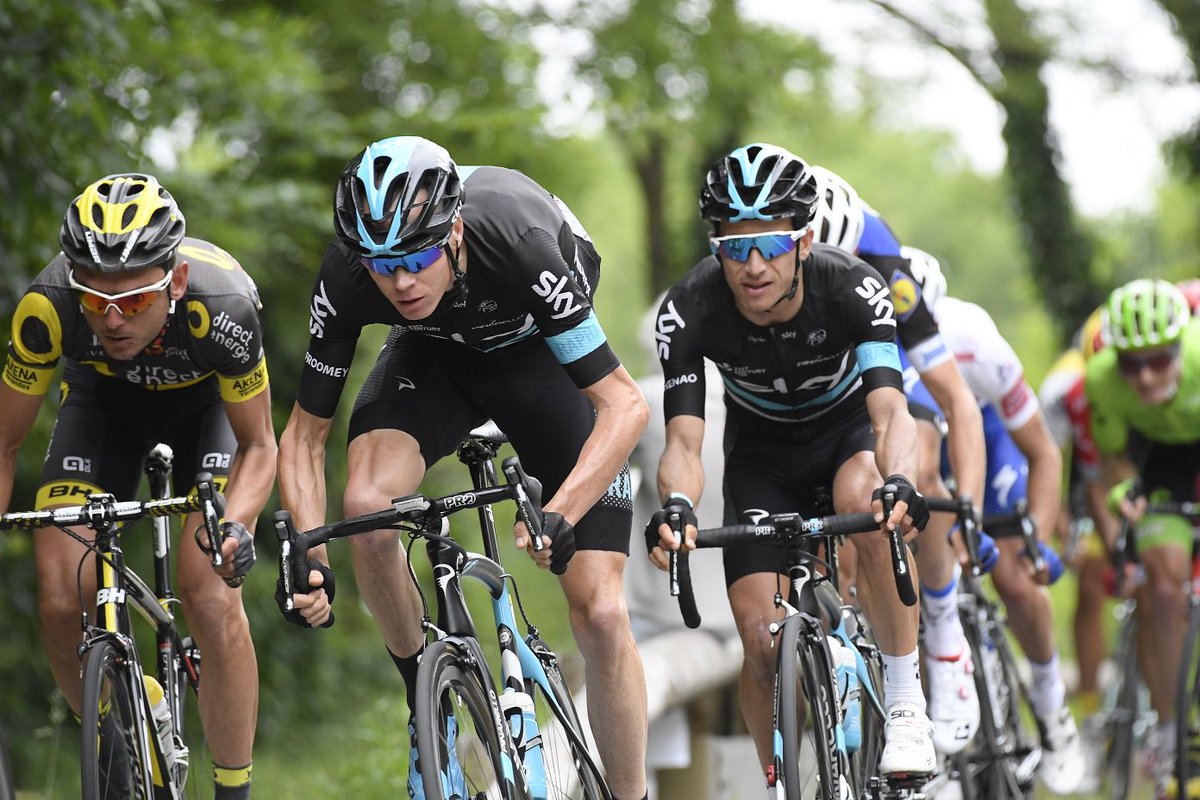 "To be honest it was better than expected. It was a hard day and fast and today showed I'm in good place. That I could go with Froome like that is a good sign for me."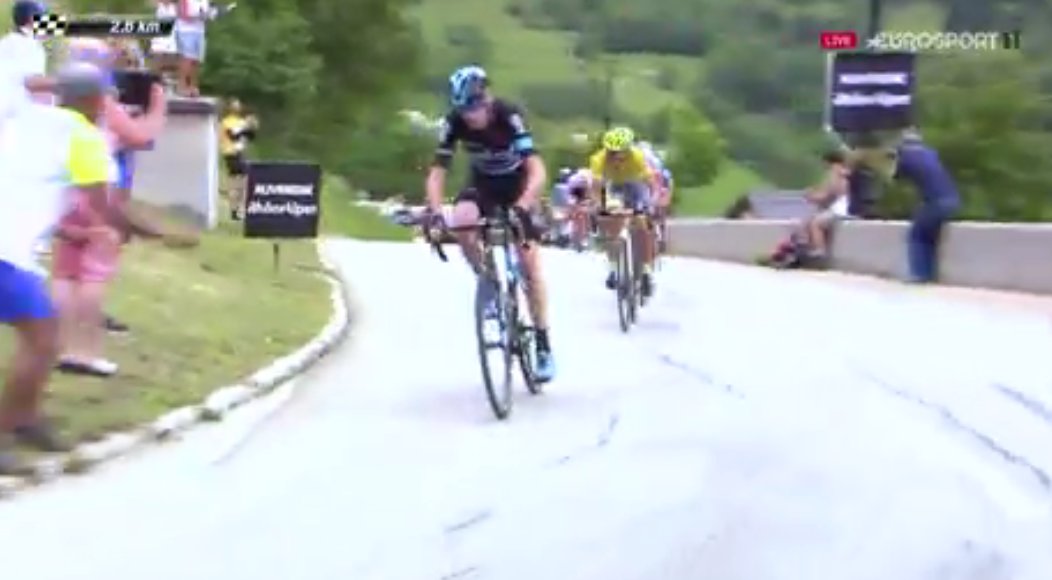 "The team was really good around me today so I'm happy with how things are. To be honest it was probably better than expected. It was a really hard day. Today showed that I'm in a good place. To ride away with Froomey like is a good sign. For the moment I'll enjoy this, it's a good result.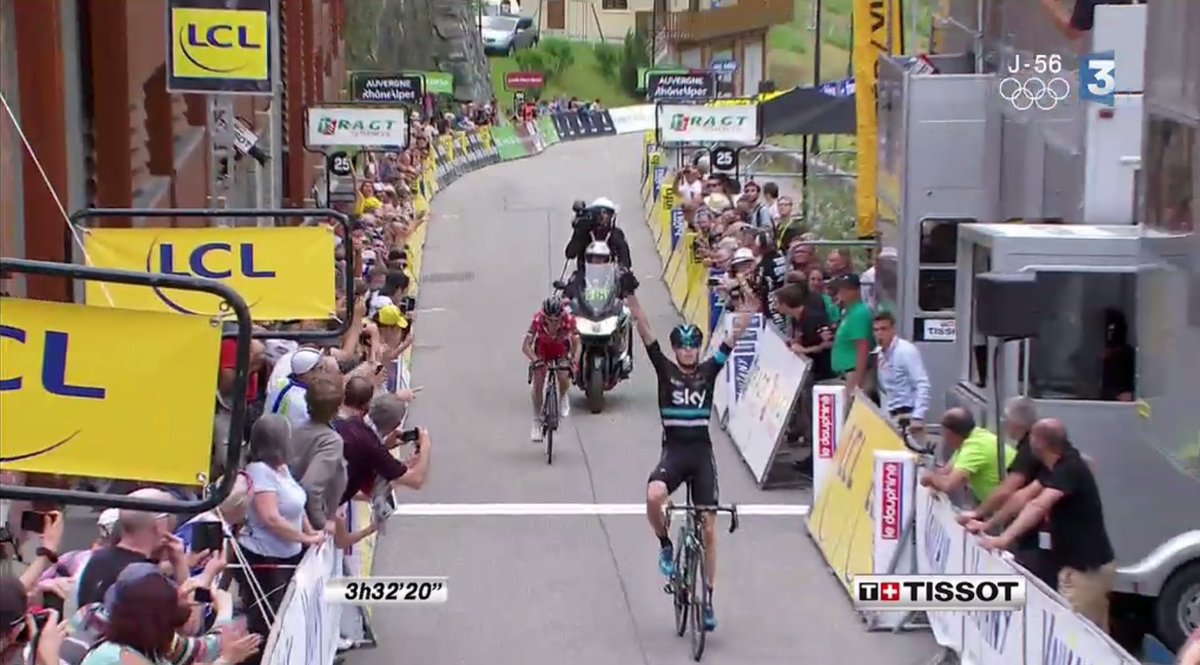 I knew it was hard from six to two kilometers but when Froomey attacked like that and you see guys crack, it gives you a bit more inspiration to keep pushing on. We still put good time into the other guys, so I'm happy with that. Both Froomey and I are in good form for July, we're both going so well. It's a little bit different to be riding for yourself and I'm quite enjoying it.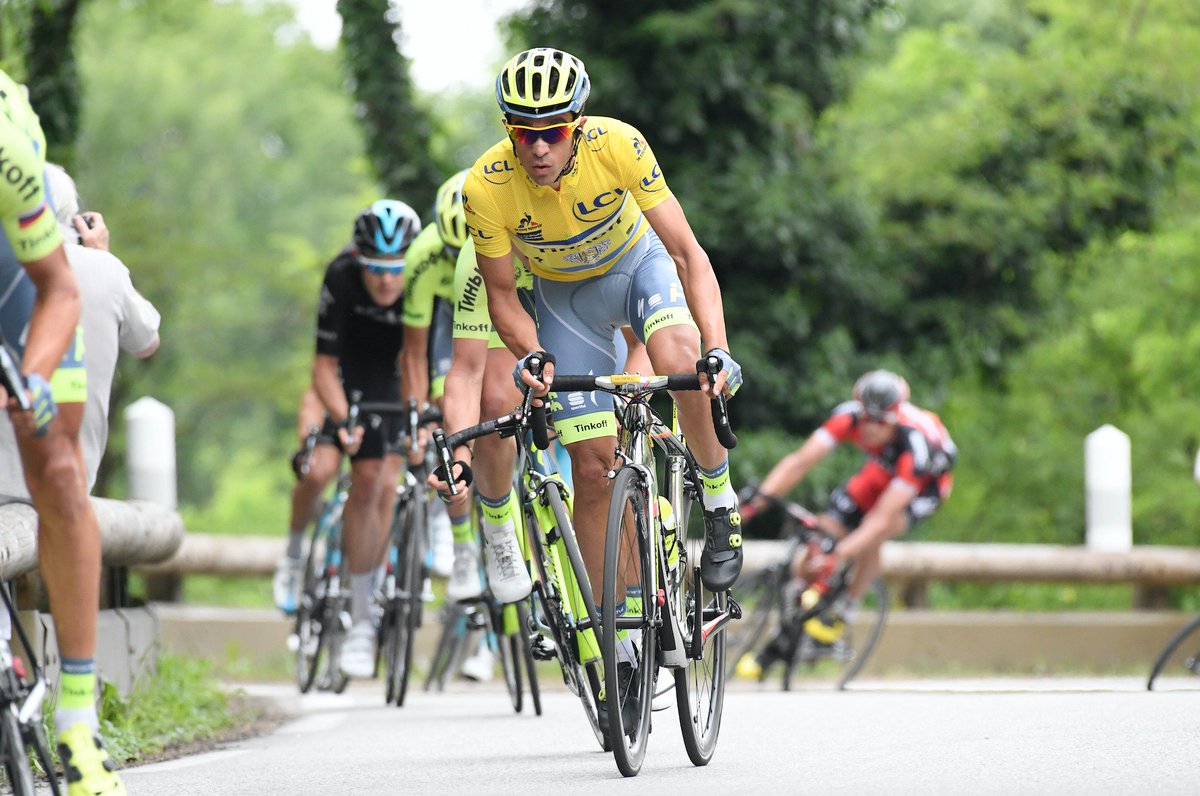 Obviously Contador didn't have a good day but there's still two more days to come, and it's still not July. The goal now is to recover as best as possible for the Queen Stage tomorrow."
Lars van der Haar: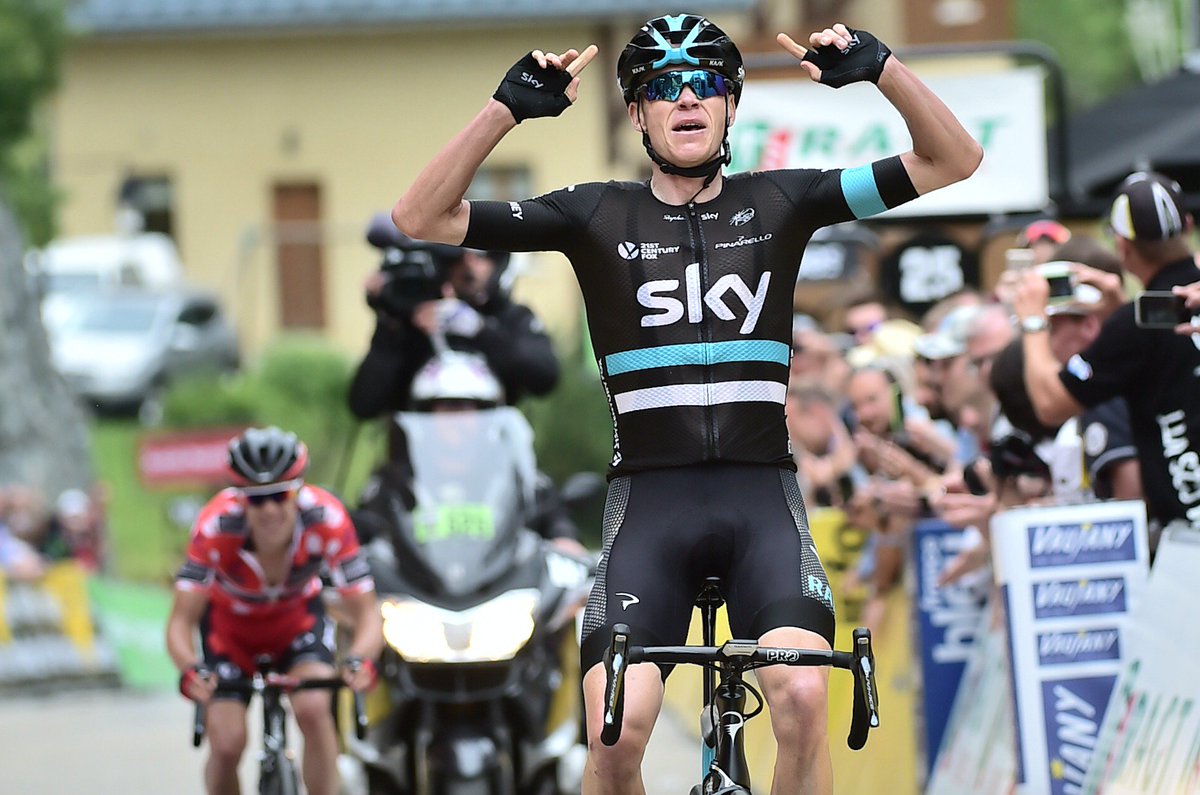 "Wauw! What a hard day @dauphine. My jump to the break killed me for rest of day. All day hard pushing on the pedals. What a high level!"
Daniel Teklehaimanot: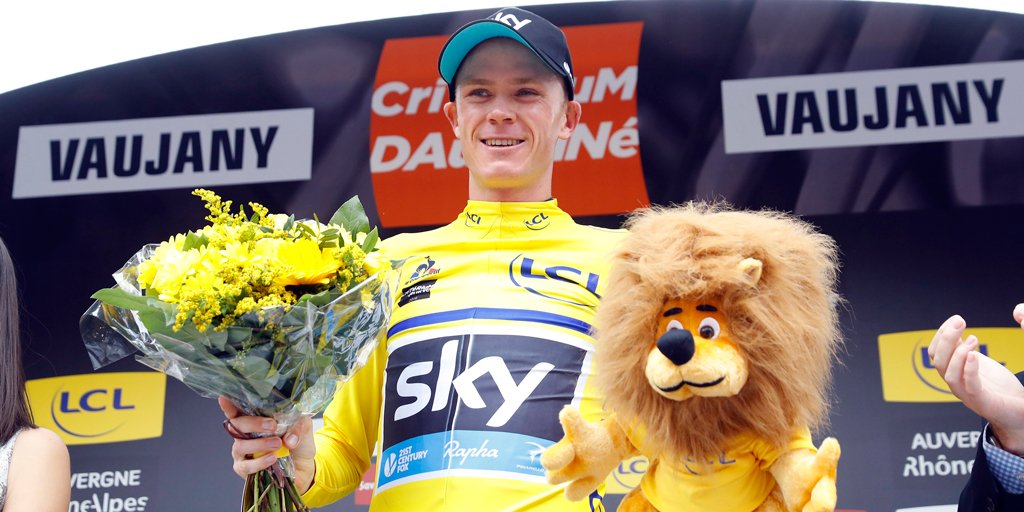 "It was a really great day after yesterday, where Eddy won the stage. So I have a lot motivation to do something good and win the polka dot jersey again. It was a really hard start today but Eddy helped me to win the sprint in the first category climb and the second category that followed as well. He did a great job for me. It won't be easy to keep the jersey but it is my goal to win it."
Alberto Contador: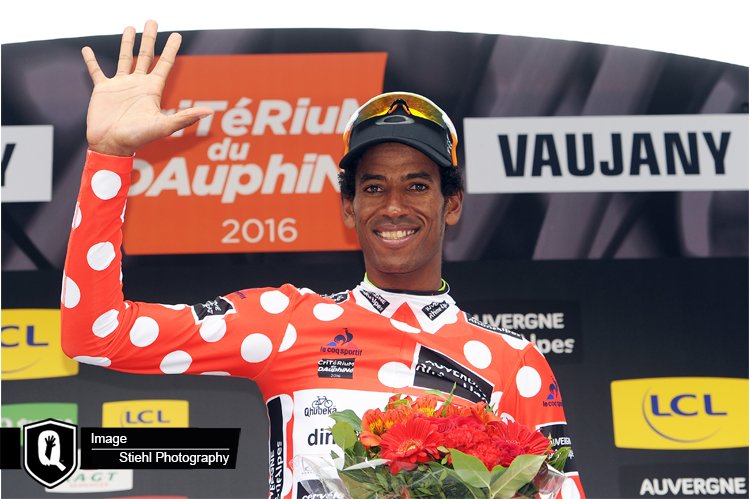 "In the final I tried to follow Chris and Richie. I need more speed in my legs, I know. I've said that before the race. I'm happy because the time gap wasn't big and day-by-day we'll go better. Tomorrow is another day. We will look with what happens tomorrow.
Each day I'm sure that I'll go better. The objective is the Tour de France. I've said that every day. That's our objective and it's 100 per cent.
I'll get speed in my legs here and then go and do motor-pacing after. I didn't do that for this race because the last week of the Tour de France is very hard and the most important thing is to recover for tomorrow."
MORE TO COME
RESULTS
STAGE
1. Froome
2 Porte +1
3 Yates +19
4 D Martin +19
5 Contador +21
6 Bardet +25
7 Rolland +27
8 Mollema +27
9 Meintjes +27
GC
1 Froome
2 Porte +7
3 Contador +27
4 D Martin +37
5 Alaphilippe +42
6 Yates +52
7 Rosa +1:08
8 Navarro +1:16
9 Mollema +1:21
JERSEYS
Yellow: Contador
Polka Dot: Teklehaimanot
Green: Boasson Hagen
White: Alaphilippe